Download The Assam Tribune Analysis and Current Affairs Compilation from The Hindu and The Indian Express. Important for APSC and UPSC Aspirant. (13 to 16 May 2022)
The Essence of Buddhism, Four Noble Truths and Eight Fold Paths
Delimitation: Constitutional Provisions and Delimitation Commission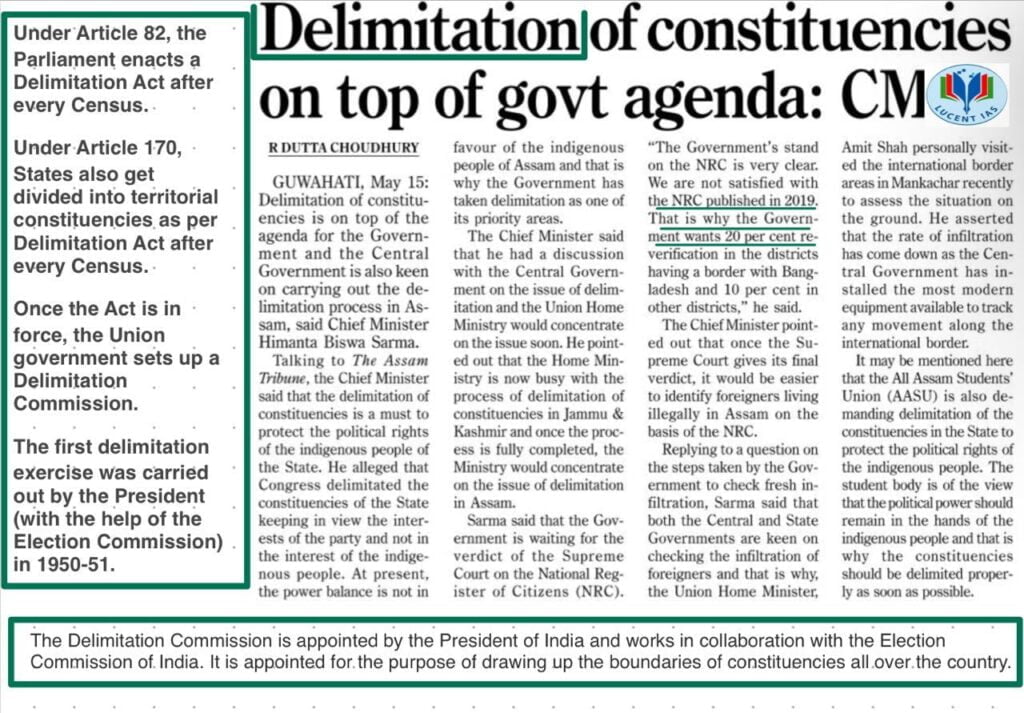 India bans Export of Wheat: Wheat Production in India, Facts related to the ban of Wheat Export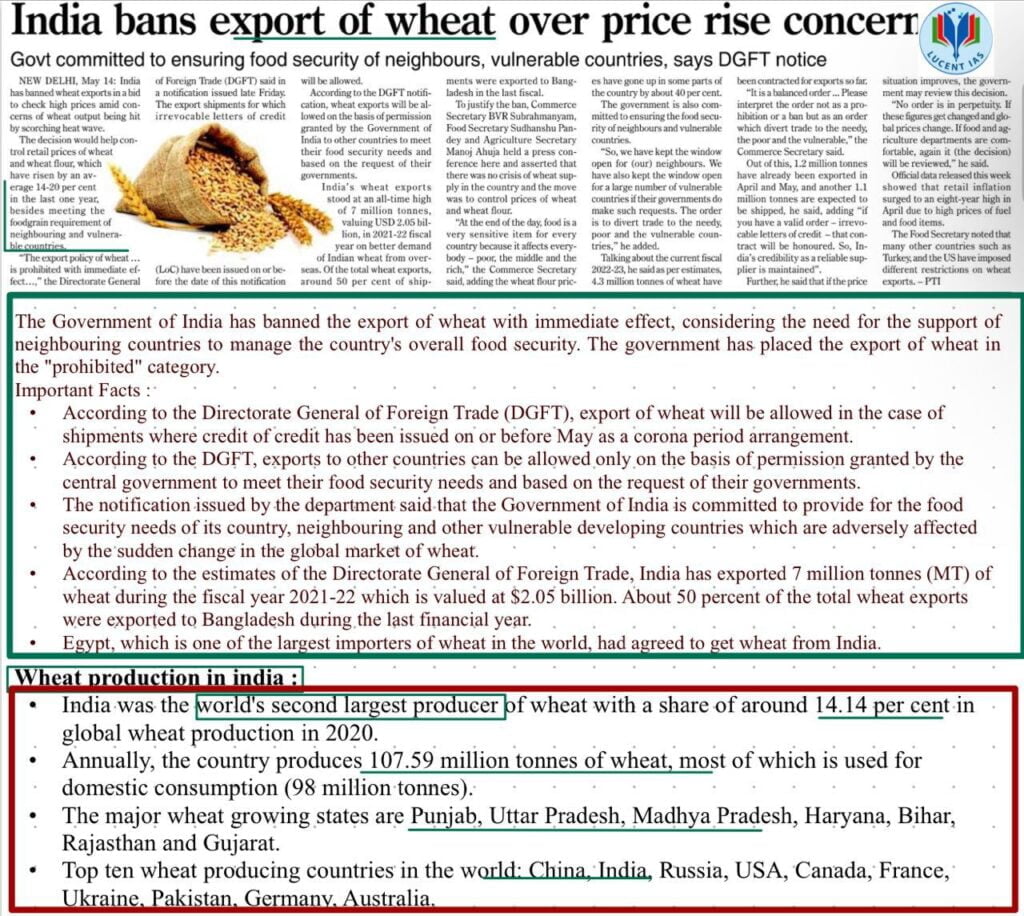 Cruise Tourism: Various policies for Cruise Tourism and its potential in Assam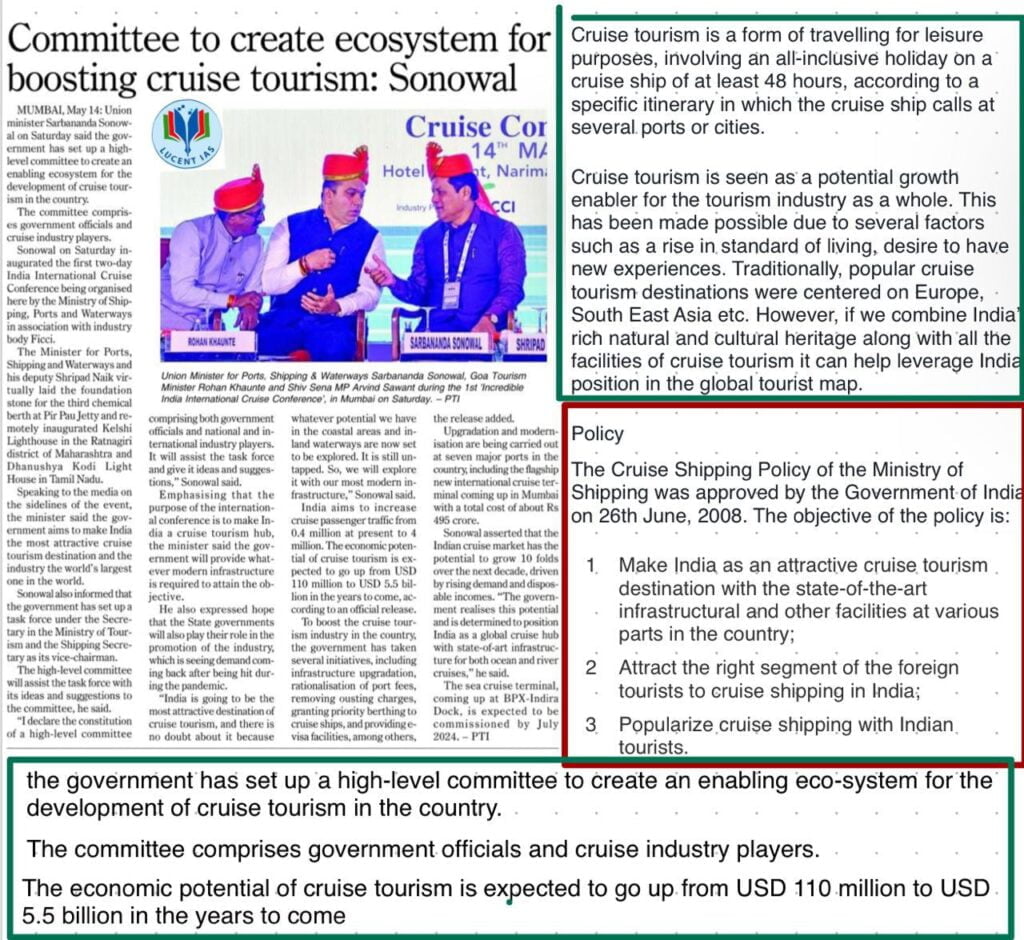 Effectiveness of Super suckers Machine in preventing Artificial Flood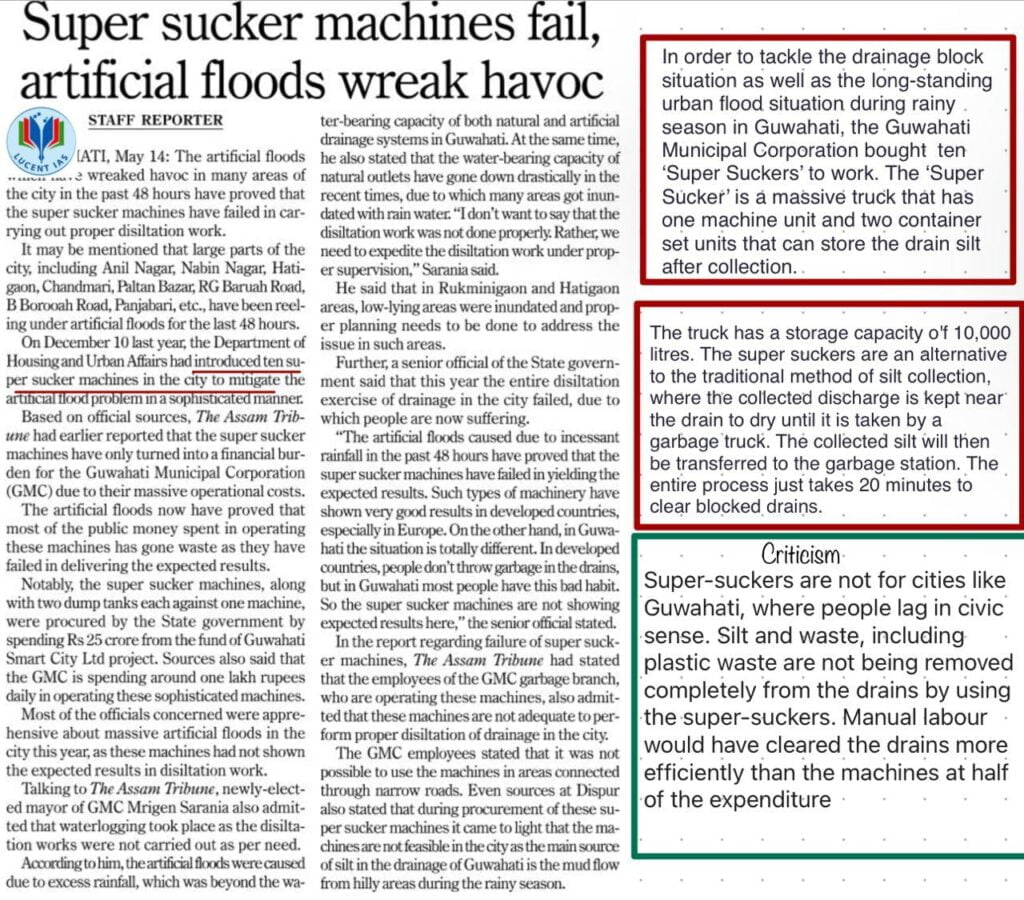 Reforms for WHO, Global Summit on COVID-19, and the Agreement on TRIPS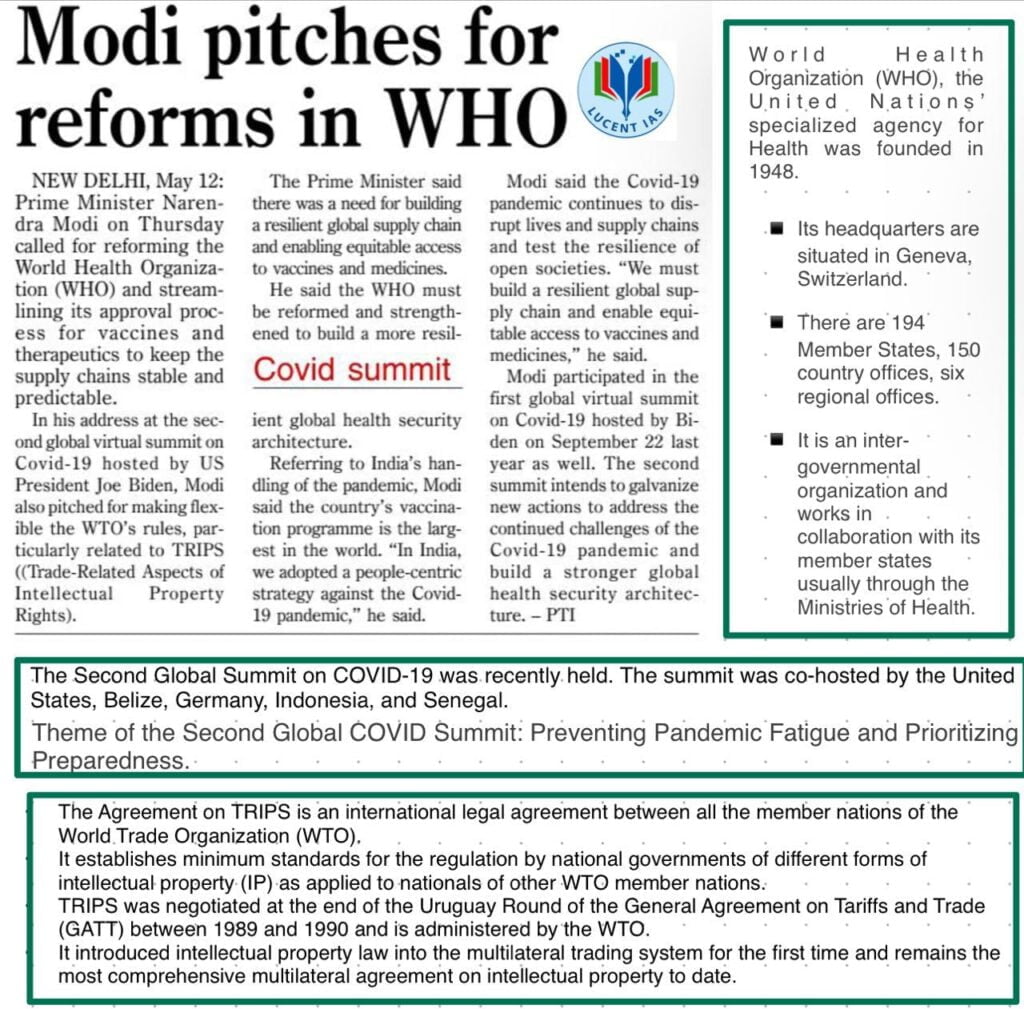 President's Colours: A few important Facts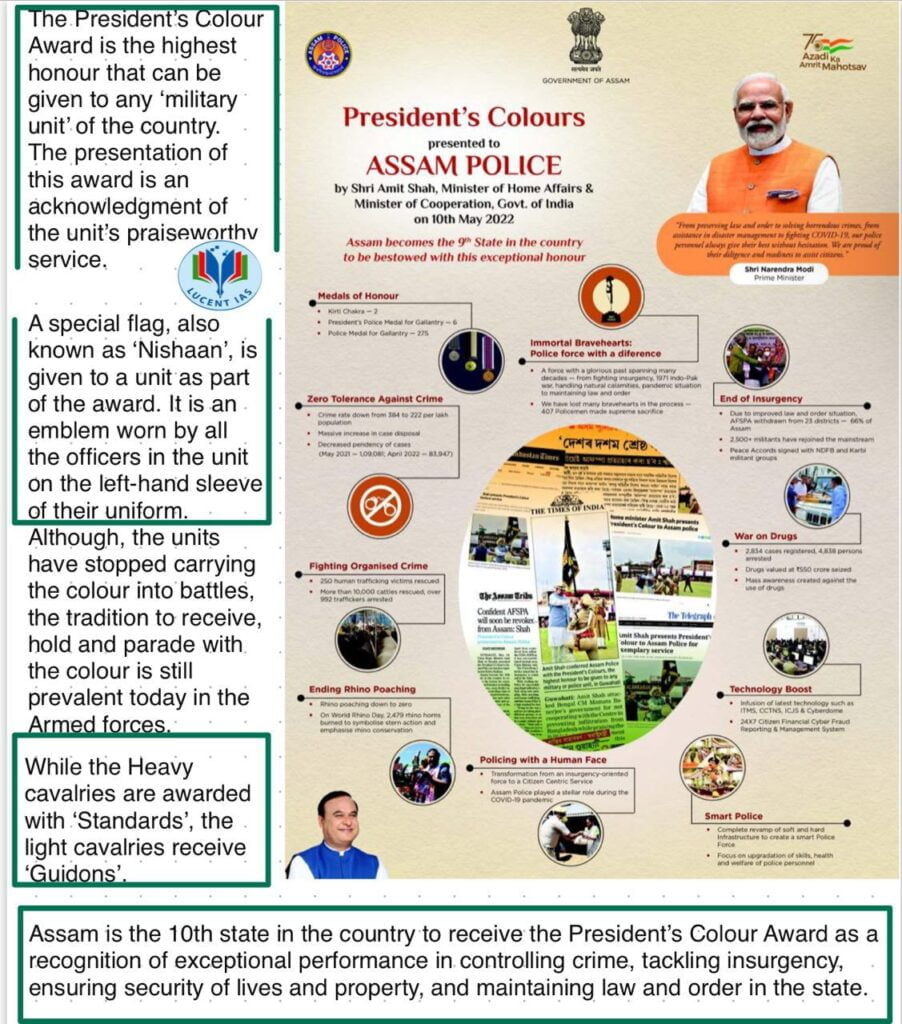 Appointment of Chief Election Commissioners and Election Commissioners: Constitutional Provisions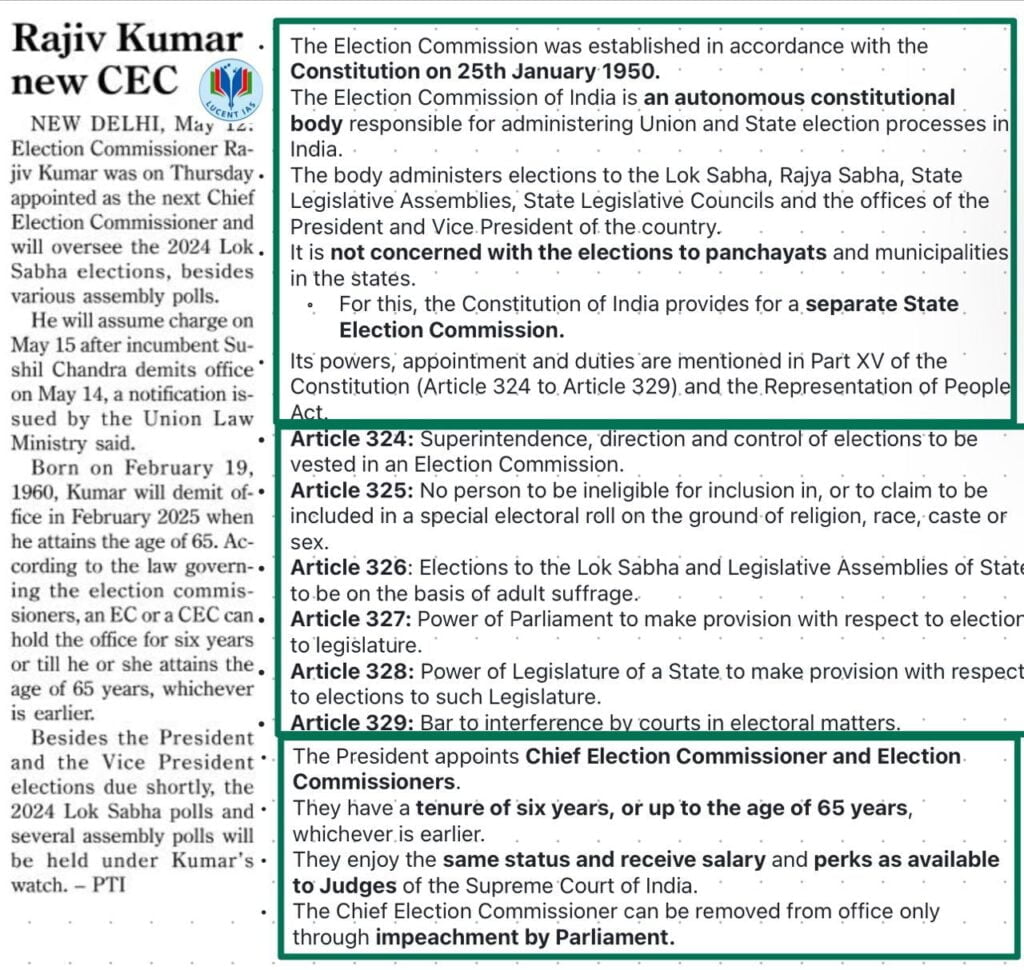 Insights: Newly discovered remains of Ancient Settlements in Papum Pare District of Arunachal Pradesh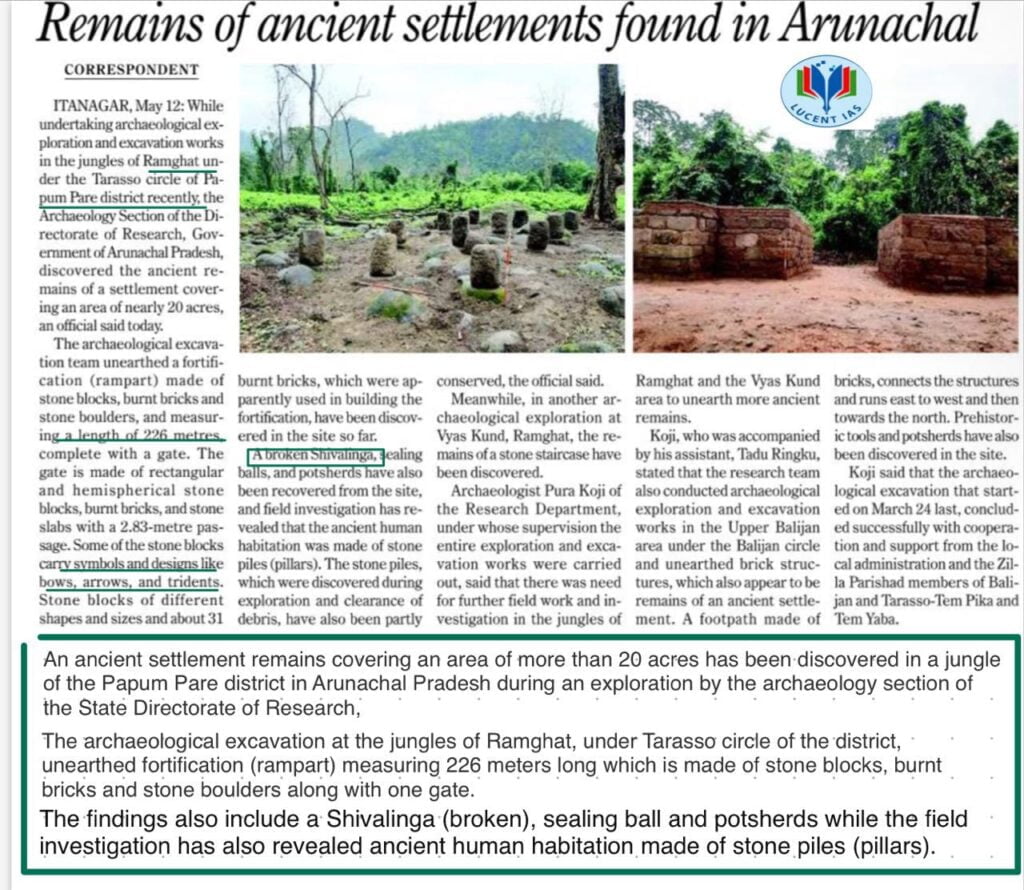 1. Daily MCQ for APSC Preliminary Examination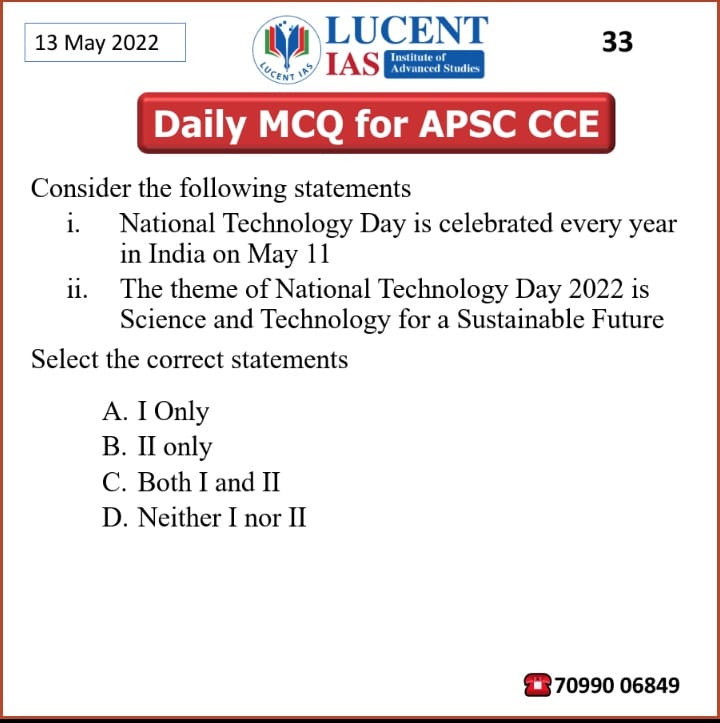 Correct Answer is: C. Both I and II
The National Technology day is celebrated every year on 11 May. The theme of National Technology Day 2022 is 'An Integrated Approach to Science and Technology for a Sustainable Future'.
2. Daily MCQ for APSC Preliminary Examination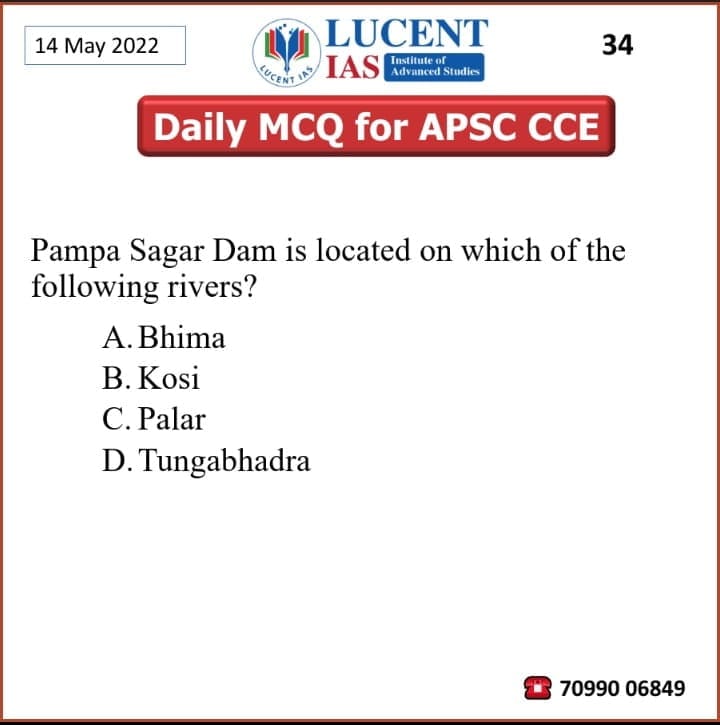 Correct Answer is: D. Tungabhadra River
The Pampa Sagar Dam, also known and Tungabhadra Dam is constructed across the Tungabhadra River, The dam is in Hosapete, Vijayanagaradistrict of Karnataka.It is a multipurpose dam serving irrigation, electricity generation, flood control, etc.
Download The Assam Tribune Analysis and Daily Current Affairs by Lucent IAS from this link below
About Lucent IAS:
Lucent IAS is a leading Civil Service Coaching Institutions in Assam. Located in Guwahati, this institution provides best-in-class learning experience and top-class study materials to Civil Service Aspirants targeting UPSC and APSC exams in the Northeast India Region.
To know more, visit our website: www.lucentias.com
Lucent IAS Office Address: Baruah Mansion,First floor, near Apex Bank, Opposite CPWD office, Bamunimaidam, Guwahati, Assam 781021
Mobile/WhatsApp: +91 70990 06849
Follow us on:
Call/WhatsApp: +91 70990 06849