Download The Assam Tribune Analysis and Current Affairs Compilation from The Hindu and The Indian Express. Important for APSC and UPSC Aspirant. (10 May 2022)
History of Sedition Law in India and Kedar Nath Singh Guidelines and Key Principles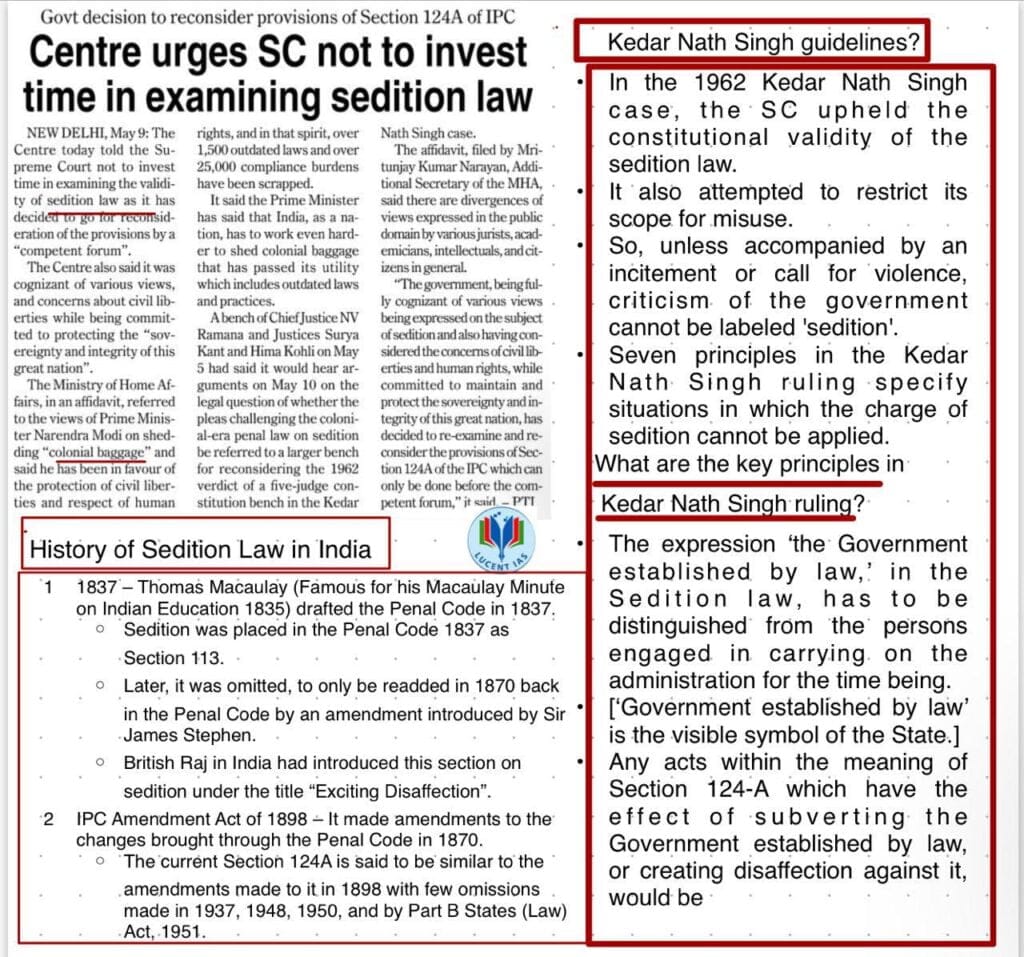 The President's Colour Award and the previous recipient states of this award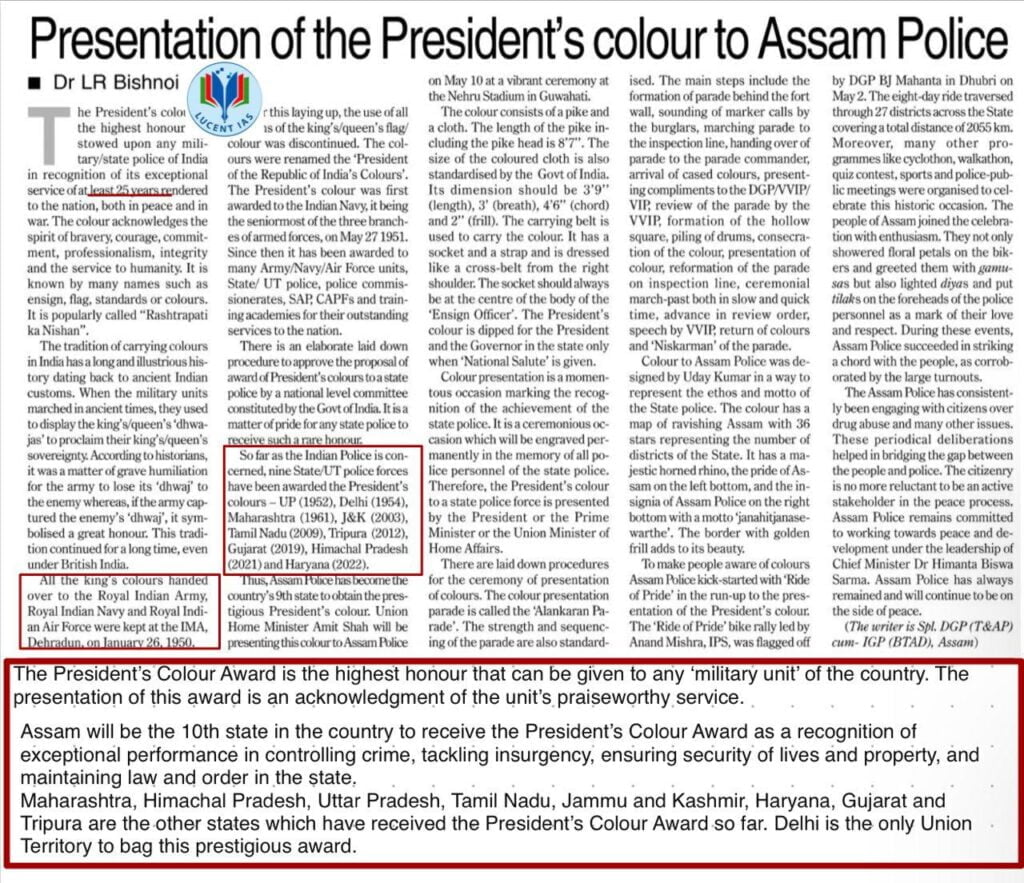 Gunotsav initiative by the Government of Assam, its features, and expected results
Rabindranath Tagore's Birth Anniversary (7th May)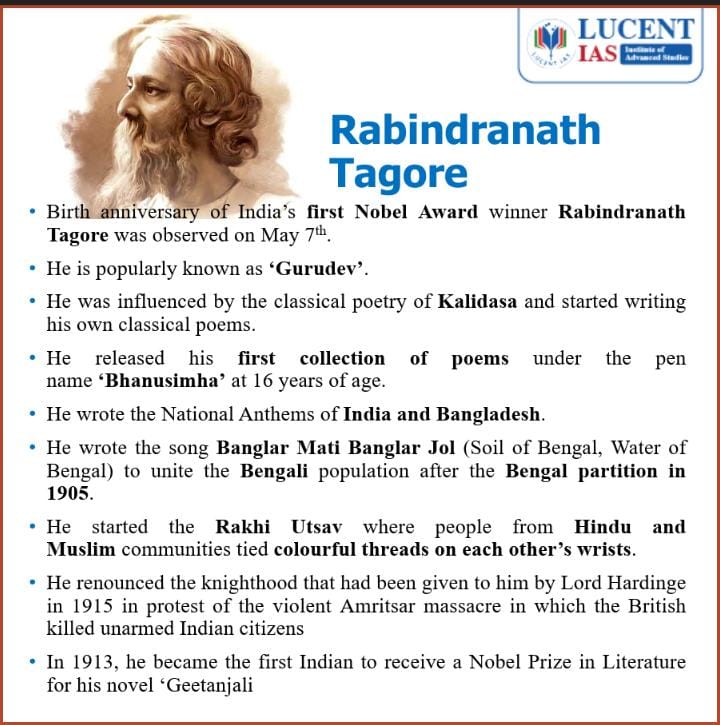 Today's "Daily MCQ for for APSC CCE" by Lucent IAS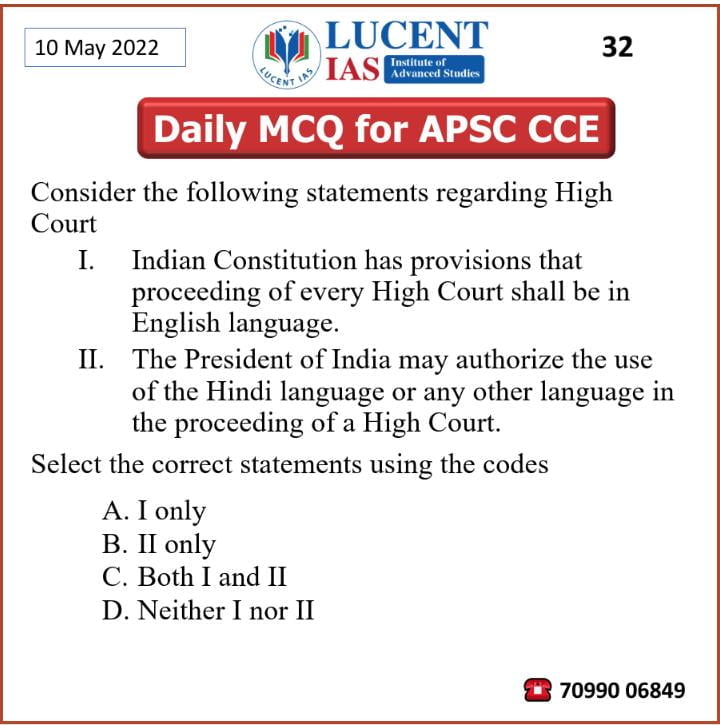 Correct Answer: A. I Only
Article 348(1) of the Constitution of India provides that all proceedings in the Supreme Court and in every High Court shall be in English language until Parliament by law otherwise provides. Article 348 (2) provides that the Governor of the State may, with the previous consent of the President, authorize the use of the Hindi language or any other language used for any official purpose of the State, in the proceedings of the High Court having its principal seat in that State provided that decrees, judgments or orders passed by such High Courts shall be in English.
Current Affairs: Latest finding on Ajnala Massacre during 1857 Sepoy Mutiny
News Details:
Download The Assam Tribune Analysis and Daily Current Affairs by Lucent IAS from this link below
More from this Blog:
About Lucent IAS:
Lucent IAS is a leading Civil Service Coaching Institutions in Assam. Located in Guwahati, this institution provides best-in-class learning experience and top-class study materials to Civil Service Aspirants targeting UPSC and APSC exams in the Northeast India Region.
To know more, visit our website: www.lucentias.com
Lucent IAS Office Address: Baruah Mansion,First floor, near Apex Bank, Opposite CPWD office, Bamunimaidam, Guwahati, Assam 781021
Mobile/WhatsApp: +91 70990 06849
Follow us on:
Call/WhatsApp: +91 70990 06849