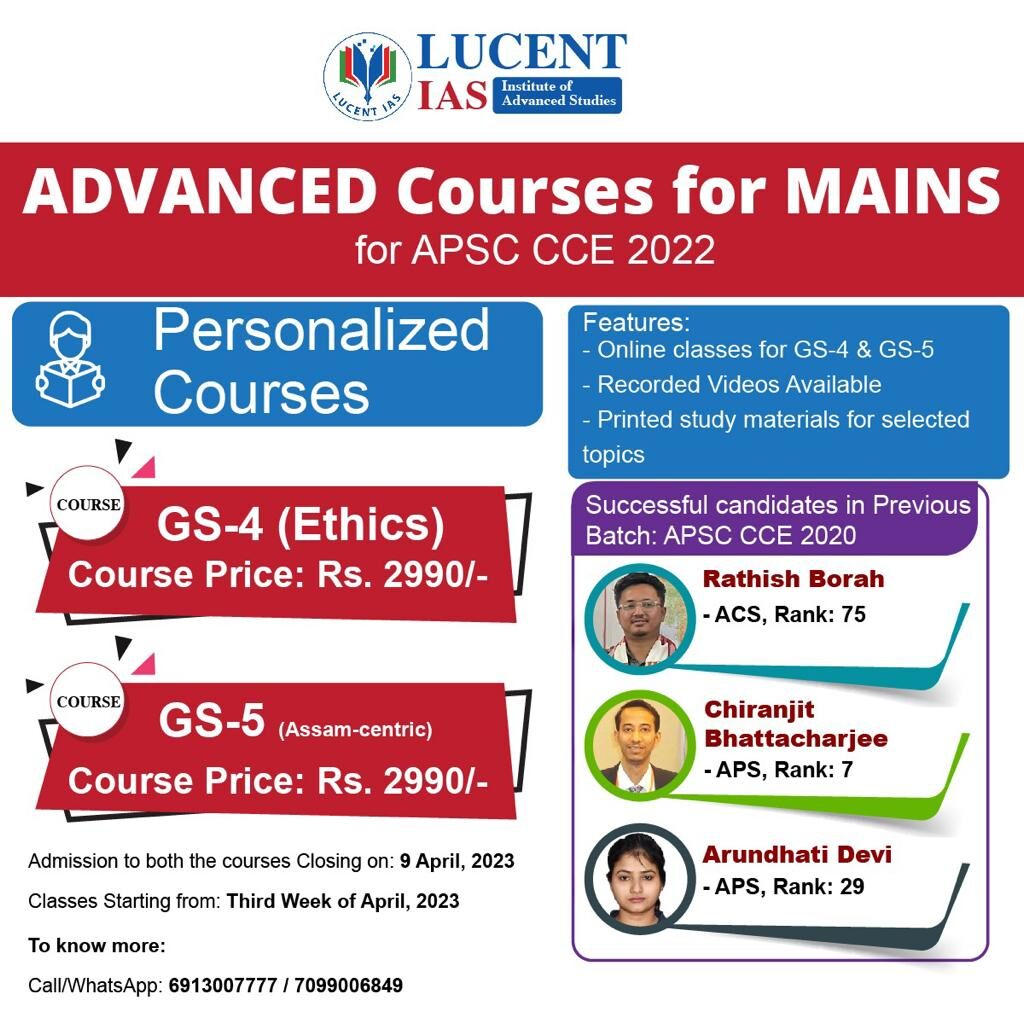 Register for APSC GS 4

( All payment methods accepted)
Register for APSC GS 5

( All payment methods accepted)
Note: The participants will be added to a WhatsApp group before the course starts. They will receive the joining links for the sessions, timing, course materials related to GS-IV/ GS-V in the group. We will form the group by 3rd Week April'23 and will have the first session on that day.
Call 6913007777 for any queries or payment related issues.
Lucent Institute of Advance Studies
Integrated Live
Topic Capsule
Test Series
Rapid Notes
Subscribe to our newsletter for latest news, update and great offers !