Download today's APSC Current Affairs including The Assam Tribune Analysis, The Indian Express Analysis, The Hindu Analysis and other Important dates for APSC & UPSC Exam. Compiled by Lucent IAS: Best Civil Services APSC/UPSC Coaching Institute In Guwahati (28 January 2023)
Water Treaties of India (Prelims/GS-2)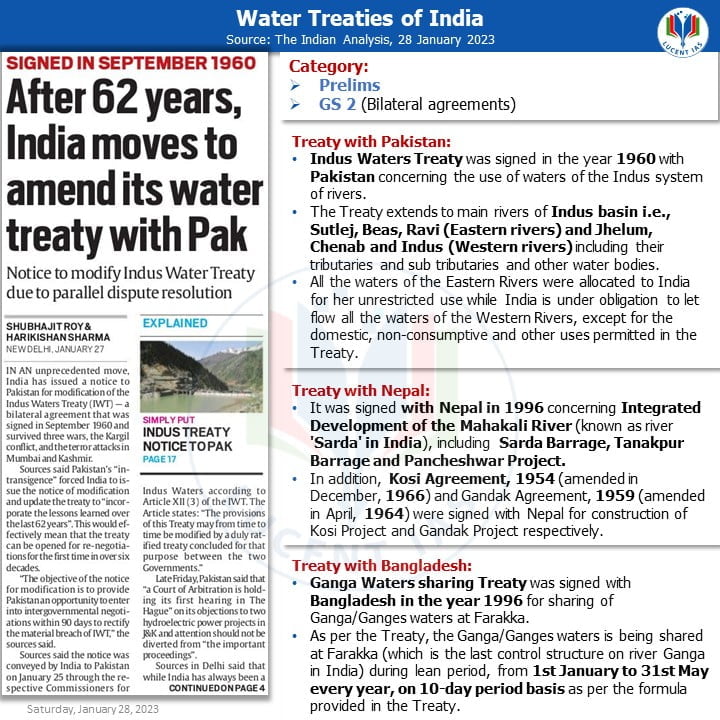 Water Stress In India (Prelims/GS-1/GS-3)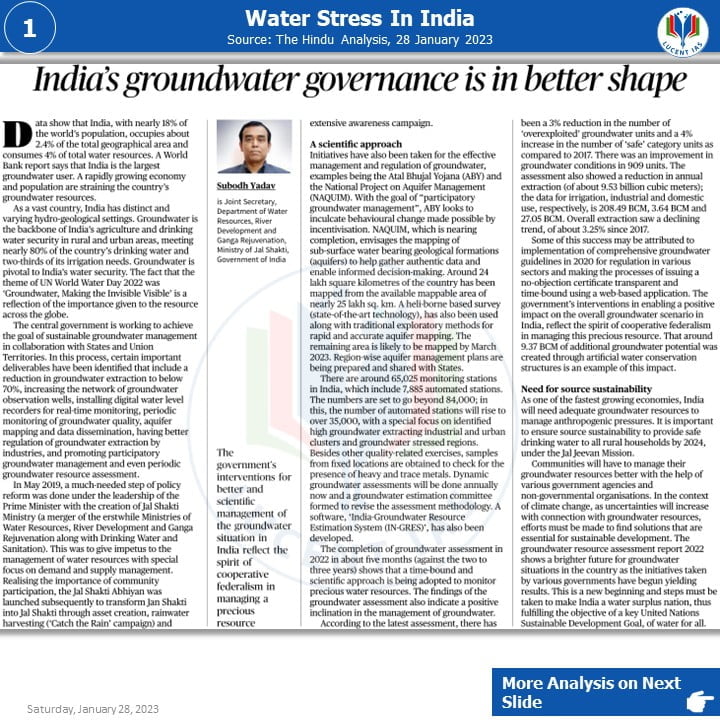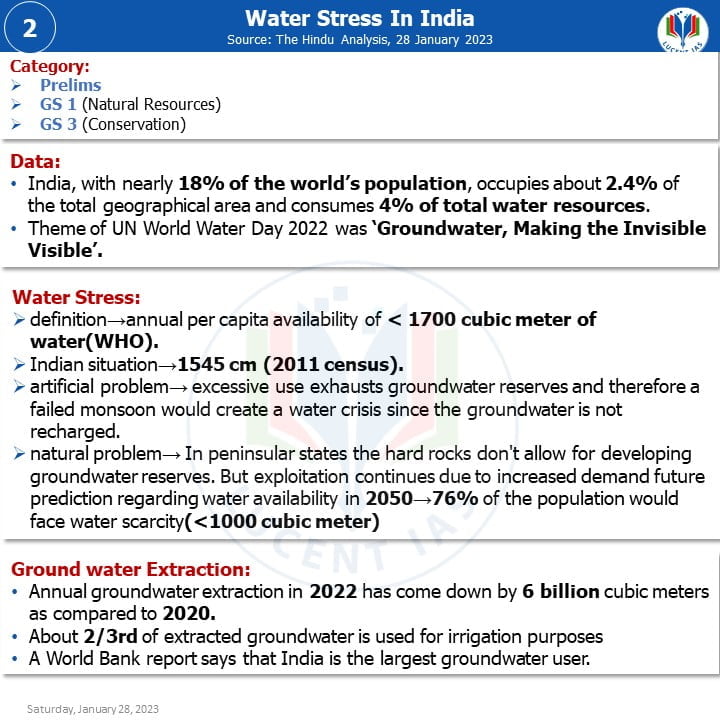 Today's MCQ for APSC CCE CSAT Prelims (Solved)
Patharughat bears witness to a great massacre of peasants on 28th January 1894 who rose in revolt against the British protesting hike in land rent. The Deputy Commissioner Anderson refused the demand for reduction in land revenue. There was a scuffle between the enraged crowd and the police who started lathi charge. The farmers retaliated and wounded the Police Superintendent Barrington on the head.
The Red Horns Division of the Army has constructed a memorial structure at Patharughat. It is said to be the only memorial in the country to be constructed by the Army, in memory of peasants or civilians.
Narottam Das recounted in Doli Puran, a ballad giving a vivid description of the uprising, where 140 peasants died in firing by the British police. " Sat kuri raij mori thakil dat selei pori."
Dineswar Sarma, historian and freedom fighter, collected and published the songs in Pothorughator Ron (Battle of Pothorughat), a historical account in the Assamese language, in 1957.
Today's MCQ for APSC CCE CSAT Prelims (Solved)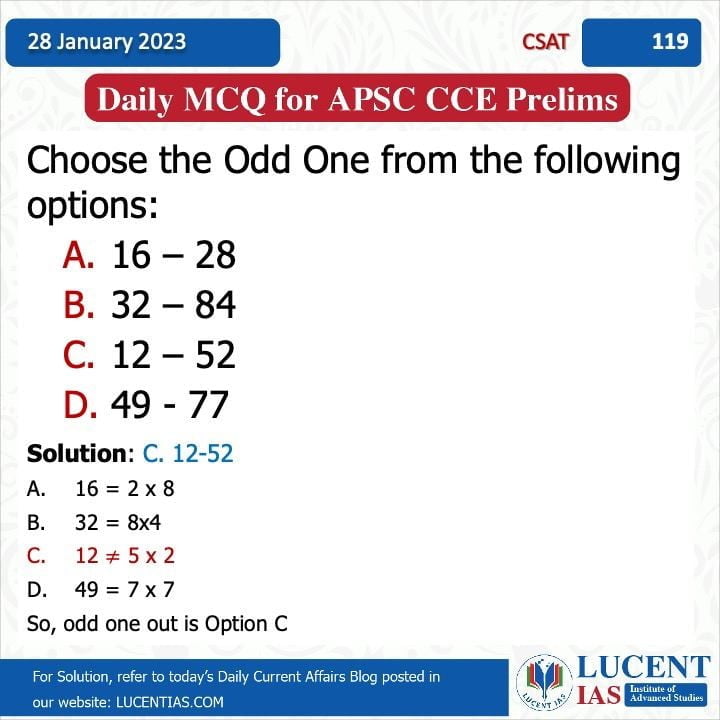 Download today's APSC Current Affairs including The Assam Tribune Analysis, The Indian Express Analysis, The Hindu Analysis and other Important dates for APSC & UPSC Exam. Compiled by Lucent IAS: Best Civil Services APSC/UPSC Coaching Institute In Guwahati (28 January 2023)
About Lucent IAS– Best Civil Services APSC/UPSC Coaching Institute In Guwahati (28 January 2023)
Lucent IAS offers both offline and Online APSC & UPSC CCE Coaching and is recognized for its top-class curriculum, pedagogy and exam-focused study materials. Located in Guwahati, this institution provides best-in-class learning experience and top-class study materials to Civil Service Aspirants targeting UPSC and APSC exams in the Northeast India Region. With 18 successful selection in APSC CCE 2018 Exam, Lucent IAS prides itself as the best APSC Coaching Centre in Guwahati.
To know more, visit our website: www.lucentias.com
Lucent IAS Office Address: Baruah Mansion, First floor, near Apex Bank, Opposite CPWD office, Bamunimaidam, Guwahati, Assam 781021
Mobile/WhatsApp: +91 70990 06849
Follow us on:
Call/WhatsApp: +91 70990 06849
Join our Telegram Channels: