Download today's APSC Current Affairs including The Assam Tribune Analysis, The Indian Express Analysis, The Hindu Analysis and other Important dates for APSC & UPSC Exam. Compiled by Lucent IAS: Best APSC Coaching in Guwahati (8 September, 2022)
Endangered Species: Irrawaddy Dolphin

(Prelims / GS-3 )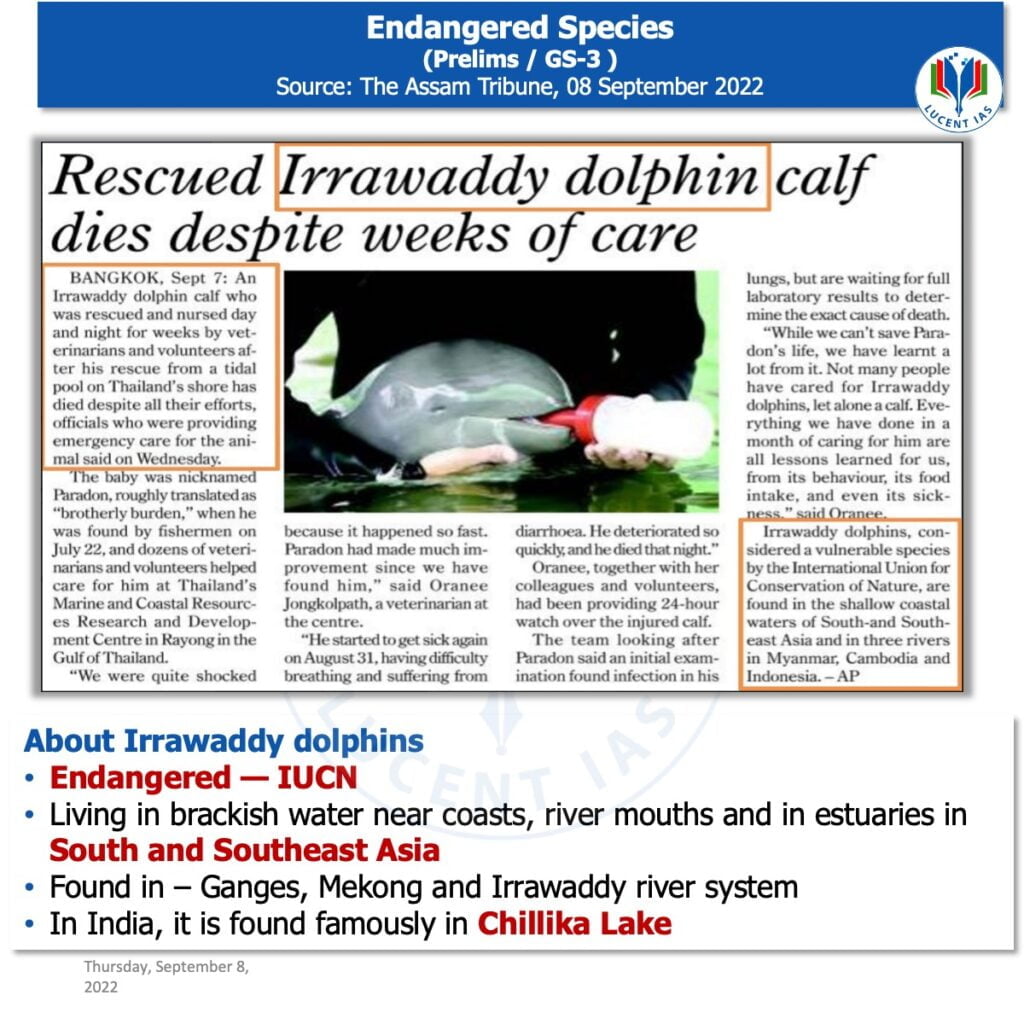 Bhimkal (Banana) Cultivation In Assam (Prelims / GS-5 )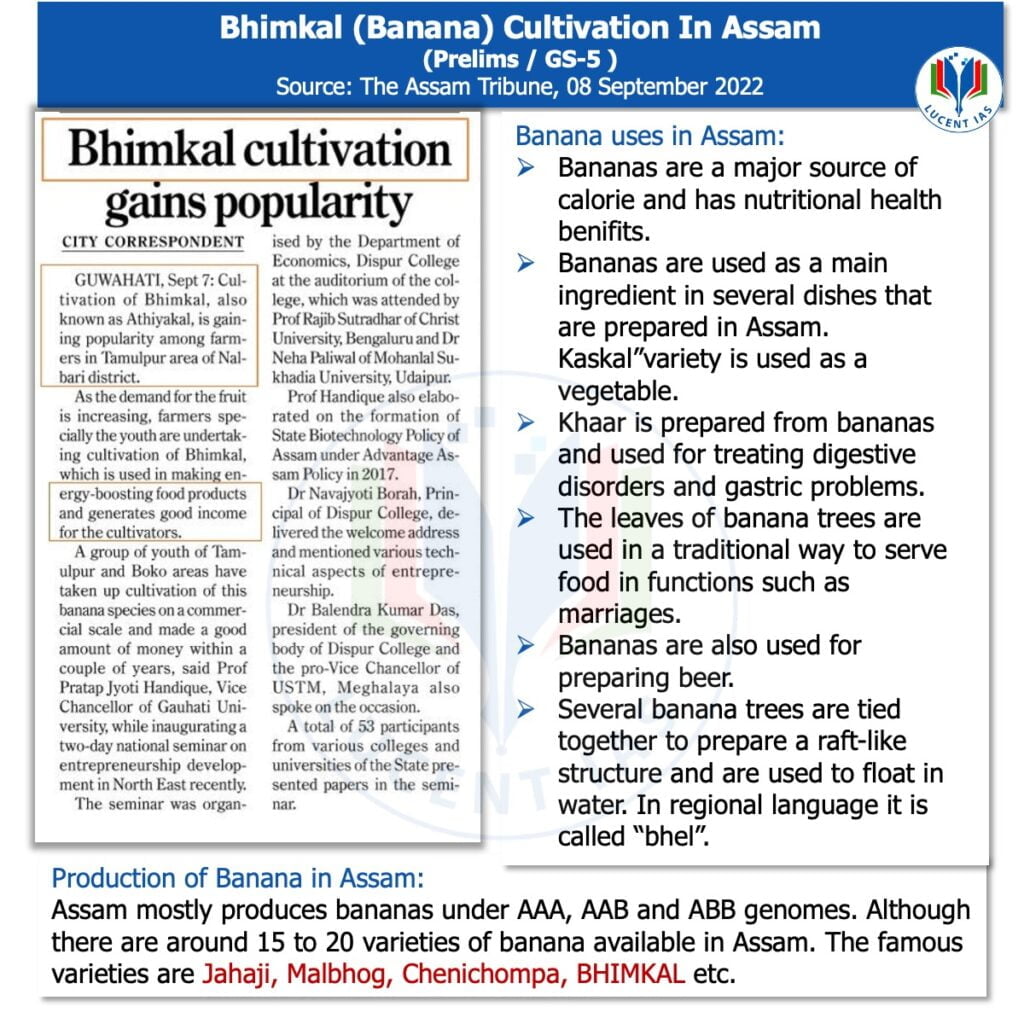 Inauguration of Kartavya Path (Prelims)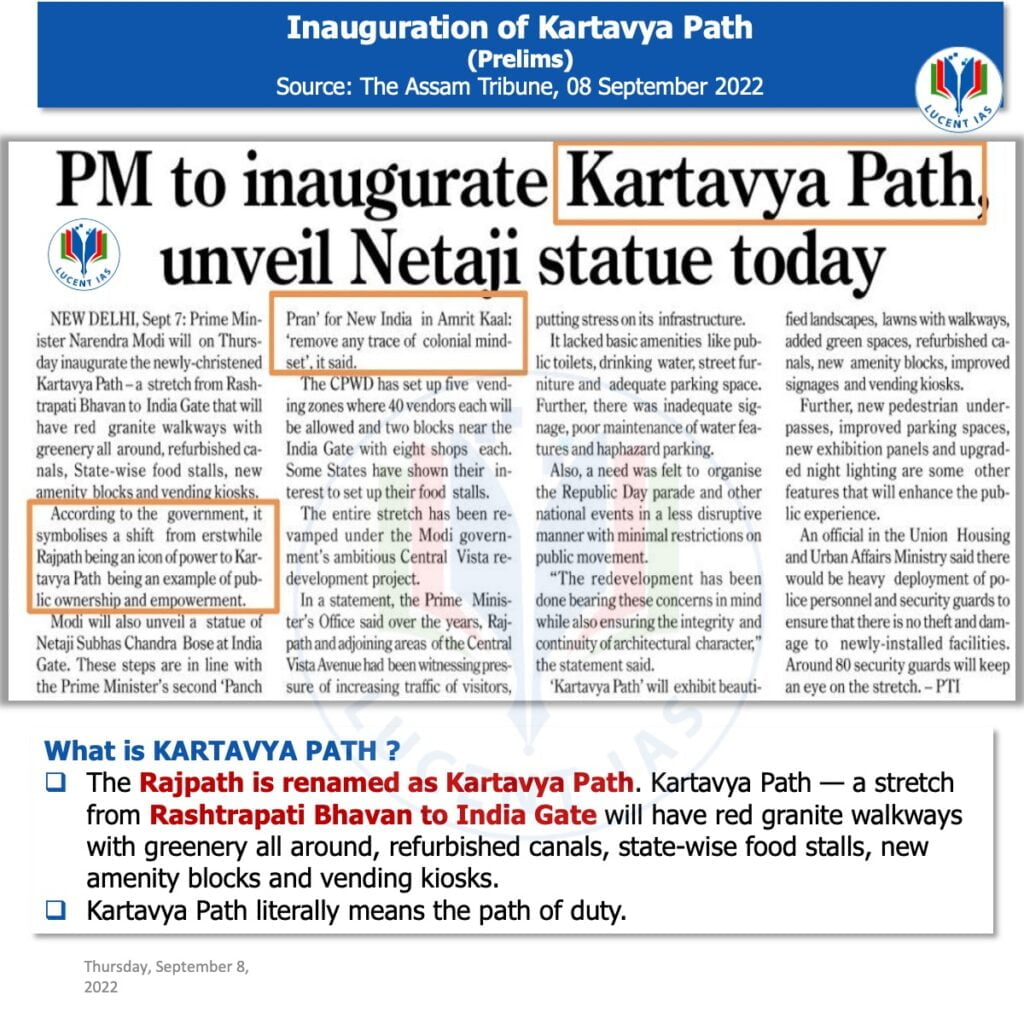 Anundoram Borooah Awards ( Prelims / GS5 )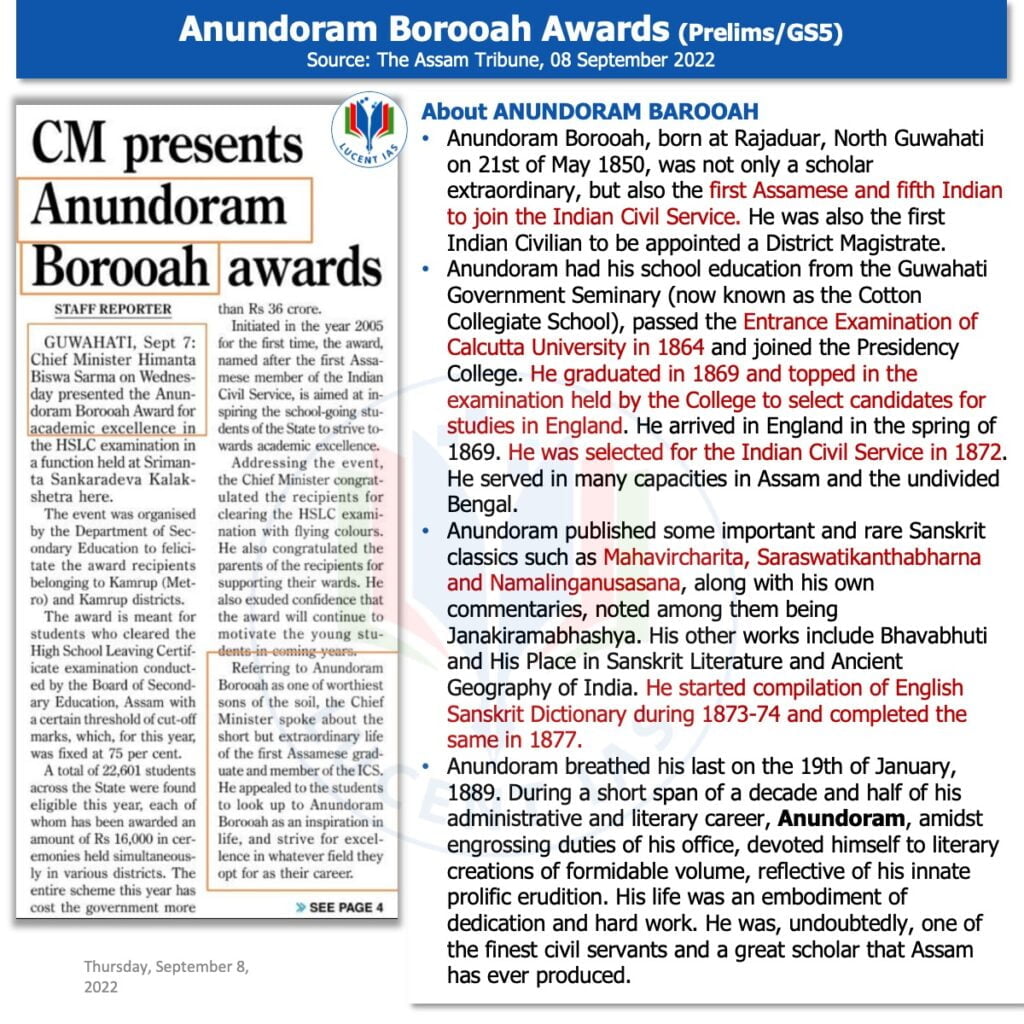 Positive Secularism (Prelims / GS2 )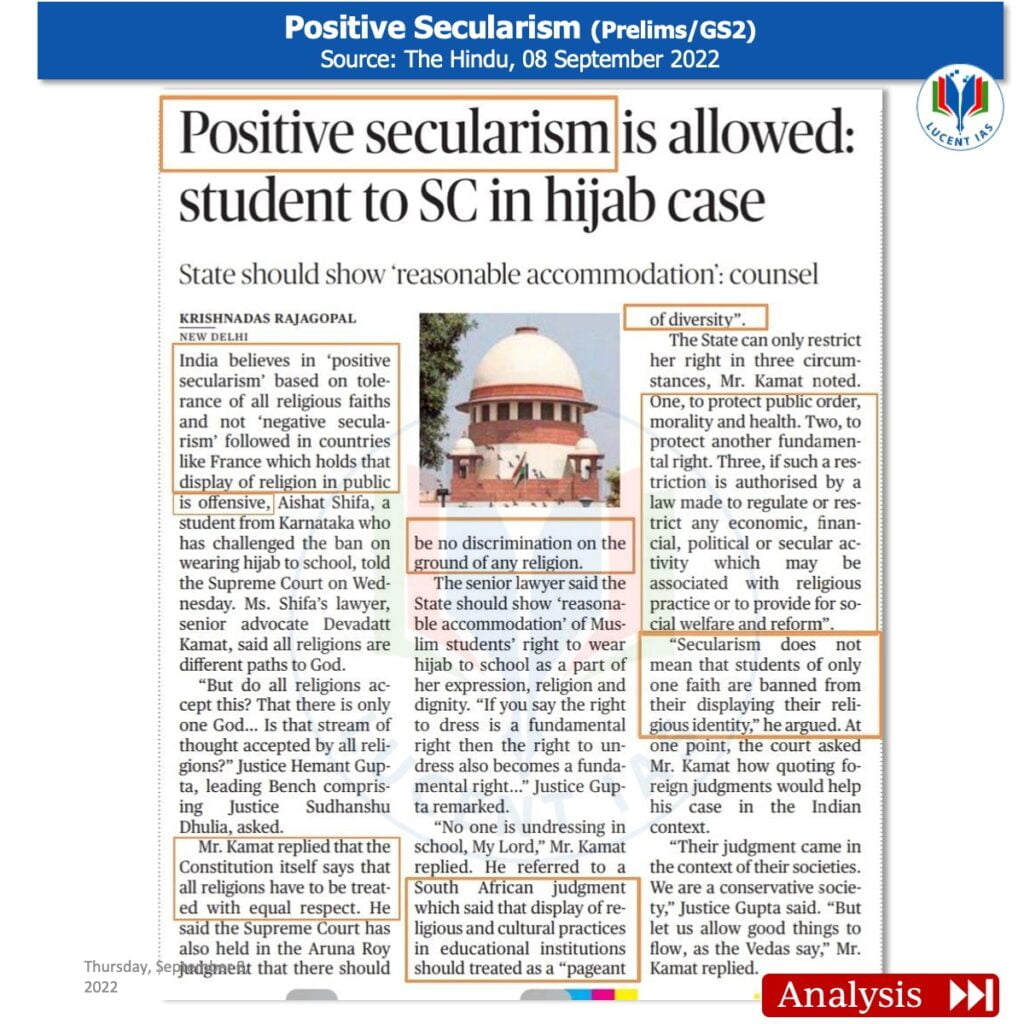 Indian vs Western strand of secularism
Over the years, India has developed its own unique concept of secularism that is fundamentally different from the parallel western concept of secularism in the following ways:
As per the western model of secularism, the "State" and the "religion" have their own separate spheres and neither the state nor the religion shall intervene in each other's affairs. Thus, the western concept of secularism requires complete separation of religion and state. It is also known as Negative Secularism.
However, in India, neither in law nor in practice any 'wall of separation' between religion and the State exists. In India, both state and religion can, and often do, interact and intervene in each other's affairs within the legally prescribed and judicially settled parameters.  In other words, Indian secularism does not require a total banishment of religion from the State affairs. This is known as positive secularism.
As per the western model, the state cannot give any financial support to educational institutions run by religious communities. On the other hand, Indian model has chosen a positive mode of engagement. In India, the state provides all religious minorities the right to establish and maintain their own educational institutions which may receive assistance from state.
In the western model, State does not intervene in the affairs of religion till the time religion is working within the limits of the law.On the other hand, in Indian secularism, state shall interfere in religion so as to remove evils in it. India has intervened by enforcing legislation against the practices of sati or widow-burning, dowry, animal and bird sacrifice, child marriage, and preventing Dalits from entering temples.
In western concept of secularism, religion is relegated entirely to the private sphere and has no place in public life whatsoever. The western model prohibits any public policy to be drafted on the basis of religion therefore; state is absolutely distanced from the religious activities and practices of its citizens.Whereas In India, state has the policy of setting up Departments of Religious Endowments, Wakf Boards, etc. It is also involved in appointing Trustees of these boards. 
The PM SHRI Scheme (Prelims/GS2)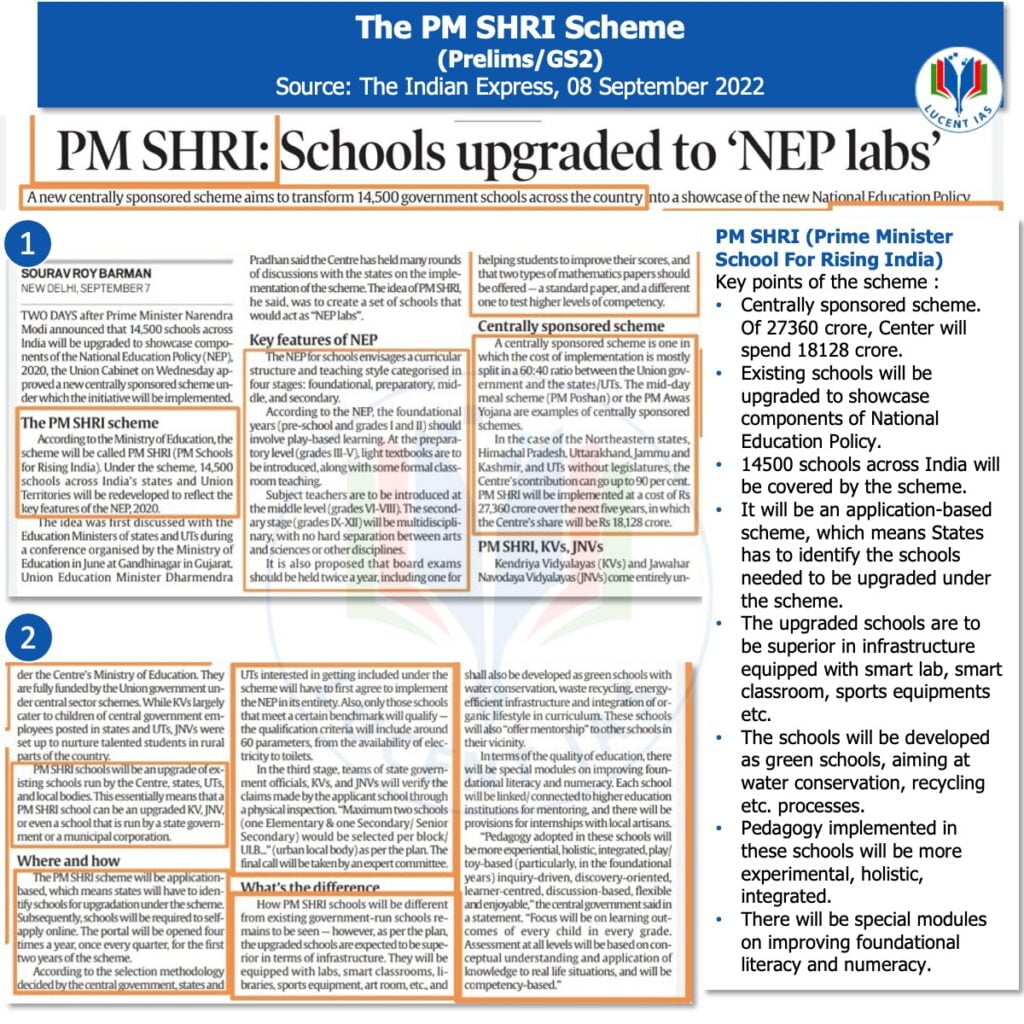 Impact of Russia-Ukraine Conflict on India's Food Security (GS2/GS3/ PSIR)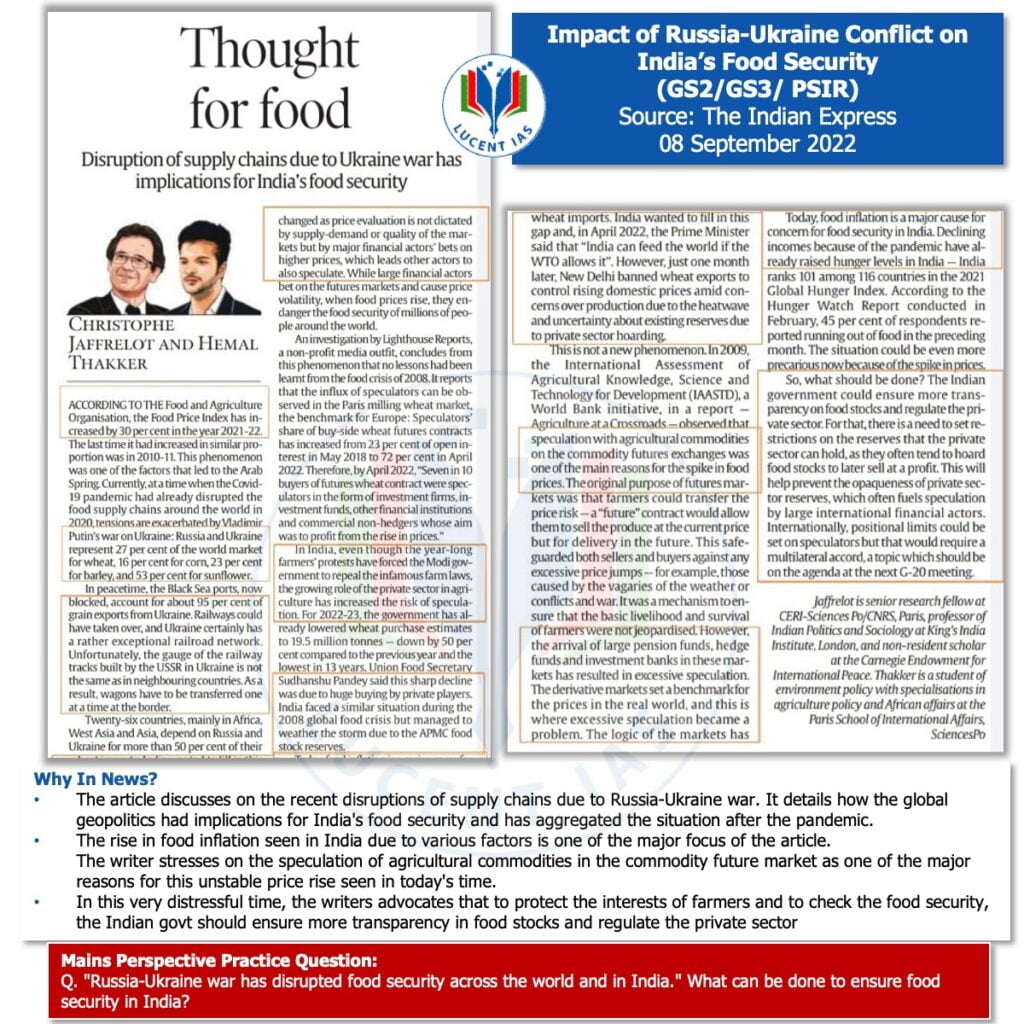 Upendranath Brahma (Prelims/GS5)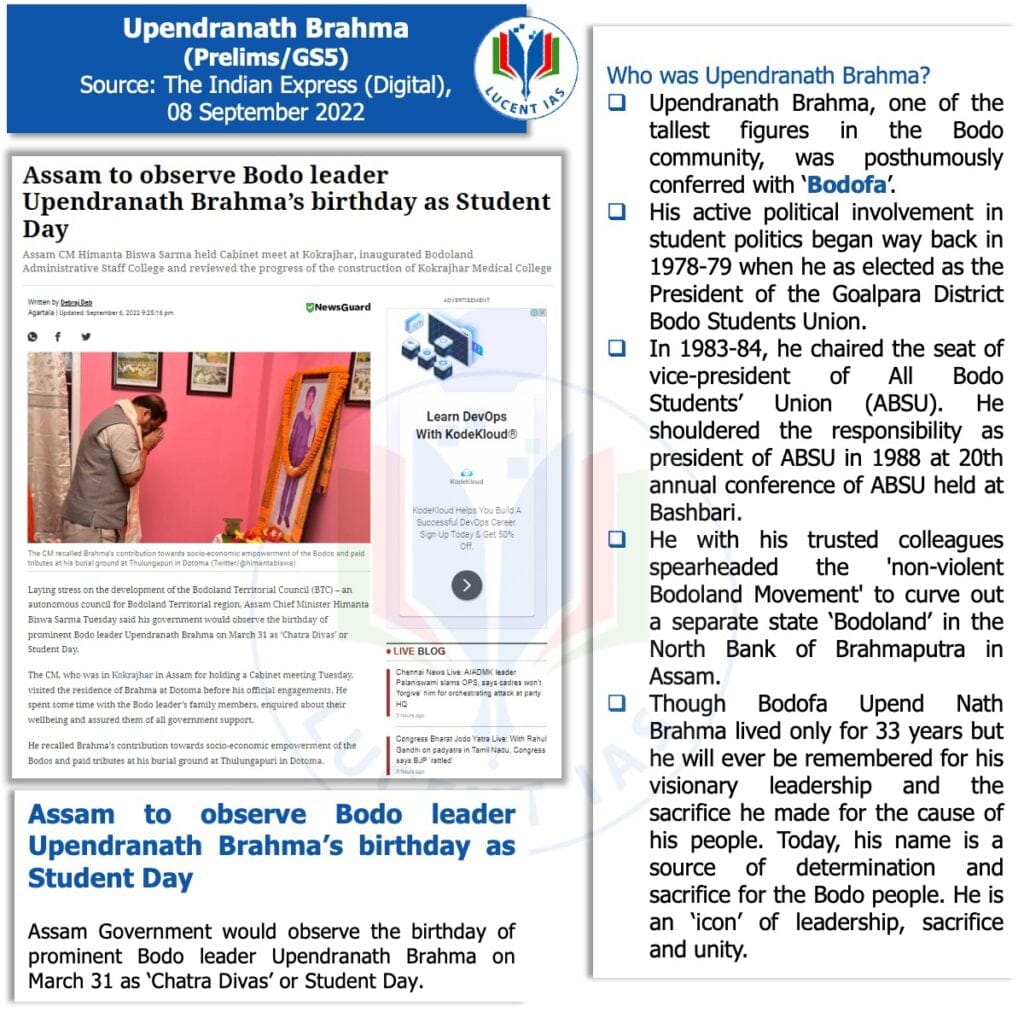 Today's MCQ for APSC CCE Prelims (Solved)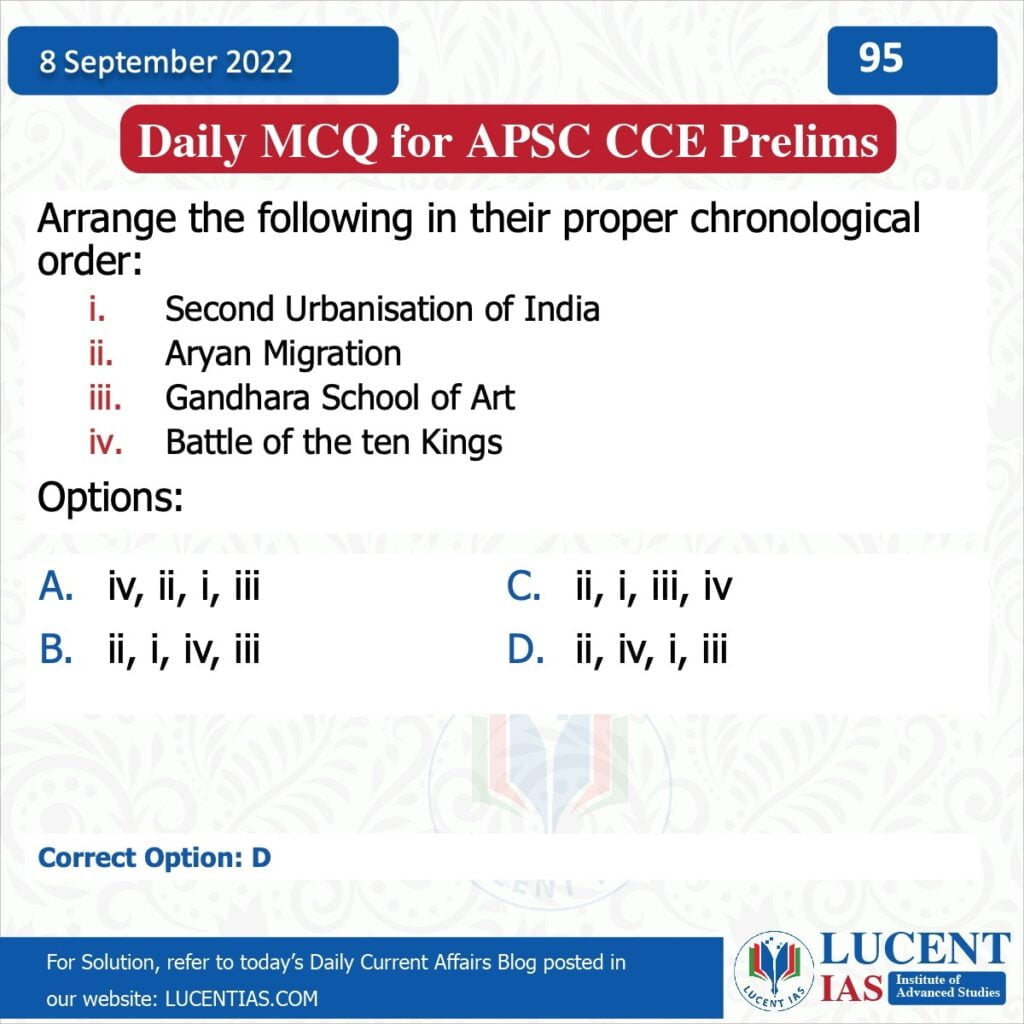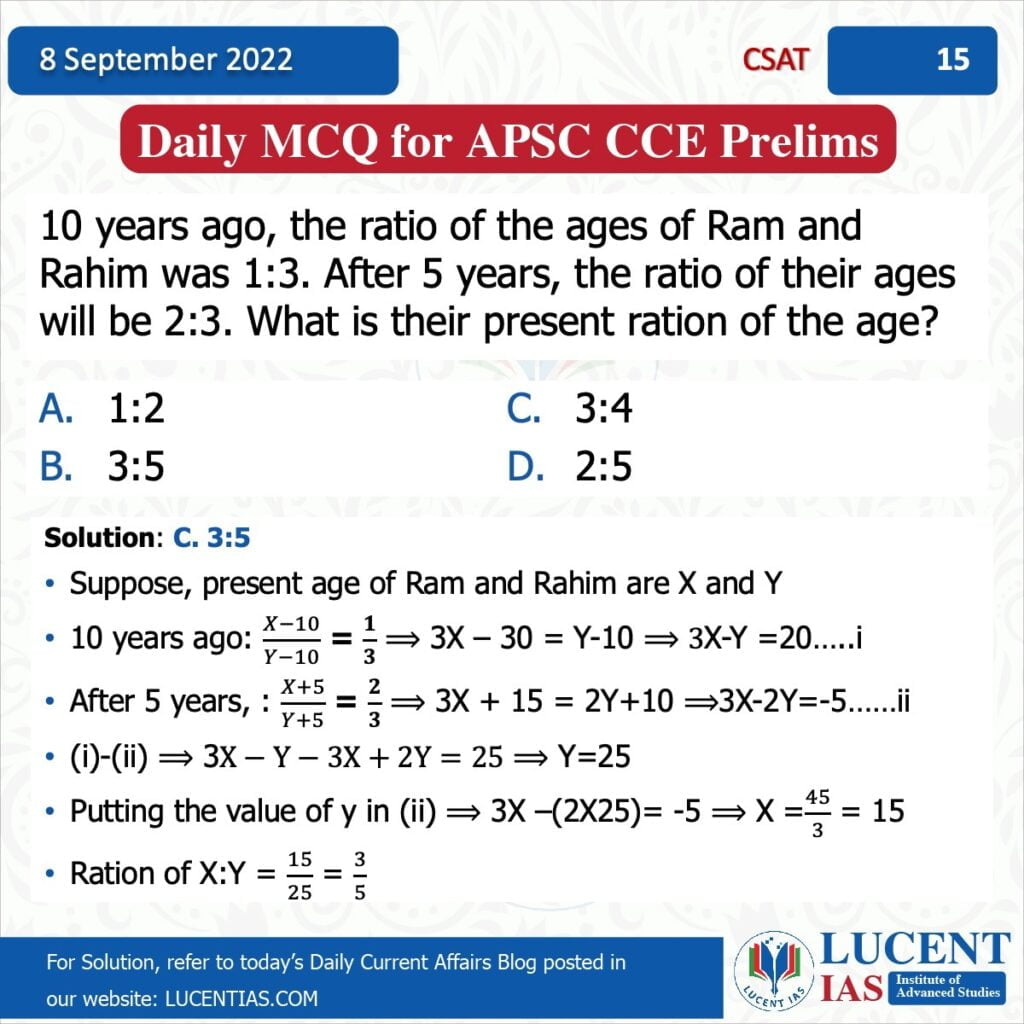 Download the full PDF of The Assam Tribune Analysis, The Indian Express Analysis, The Hindu Analysis and other Important current affairs for APSC & UPSC Exam. Compiled by Lucent IAS: Best APSC Coaching in Guwahati.
About Lucent IAS– Best APSC Coaching in Guwahati
Lucent IAS offers both offline and Online APSC CCE Coaching and is recognized for its top-class curriculum, pedagogy and exam-focused study materials. Located in Guwahati, this institution provides best-in-class learning experience and top-class study materials to Civil Service Aspirants targeting UPSC and APSC exams in the Northeast India Region. With 18 successful selection in APSC CCE 2018 Exam, Lucent IAS prides itself as the best APSC Coaching Centre in Guwahati.
To know more, visit our website: www.lucentias.com
Lucent IAS Office Address: Baruah Mansion,First floor, near Apex Bank, Opposite CPWD office, Bamunimaidam, Guwahati, Assam 781021
Mobile/WhatsApp: +91 70990 06849
Follow us on:
Call/WhatsApp: +91 70990 06849
Join our Telegram Channels: