Download today's APSC Current Affairs including The Assam Tribune Analysis, The Indian Express Analysis, The Hindu Analysis and other Important dates for APSC & UPSC Exam. Compiled by Lucent IAS: Providing the Best APSC Coaching in Assam (7 September, 2022)
Indo-Bangladesh Relations: New Pact Signed (Prelims / GS-2 / PSIR Optional)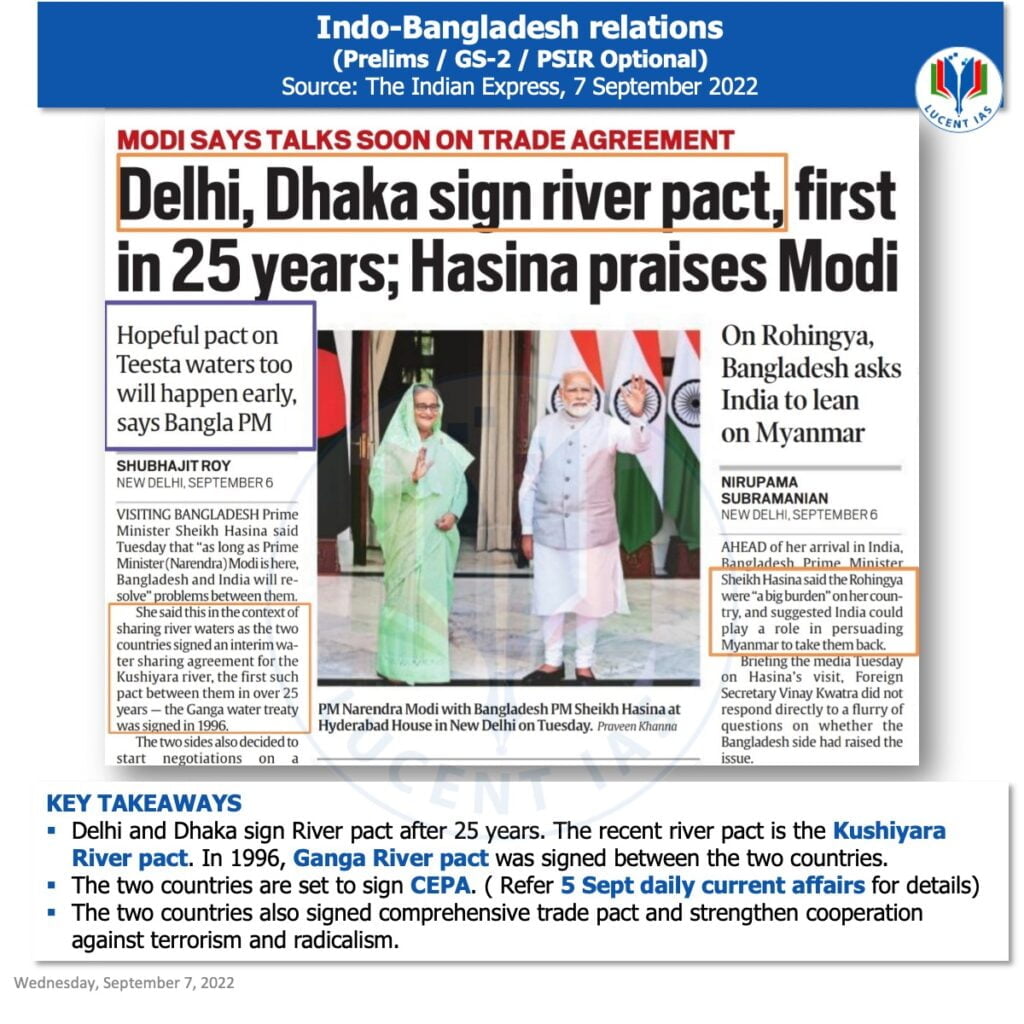 Project Cheetah to be launched on 17 Sept (Prelims / GS-3 )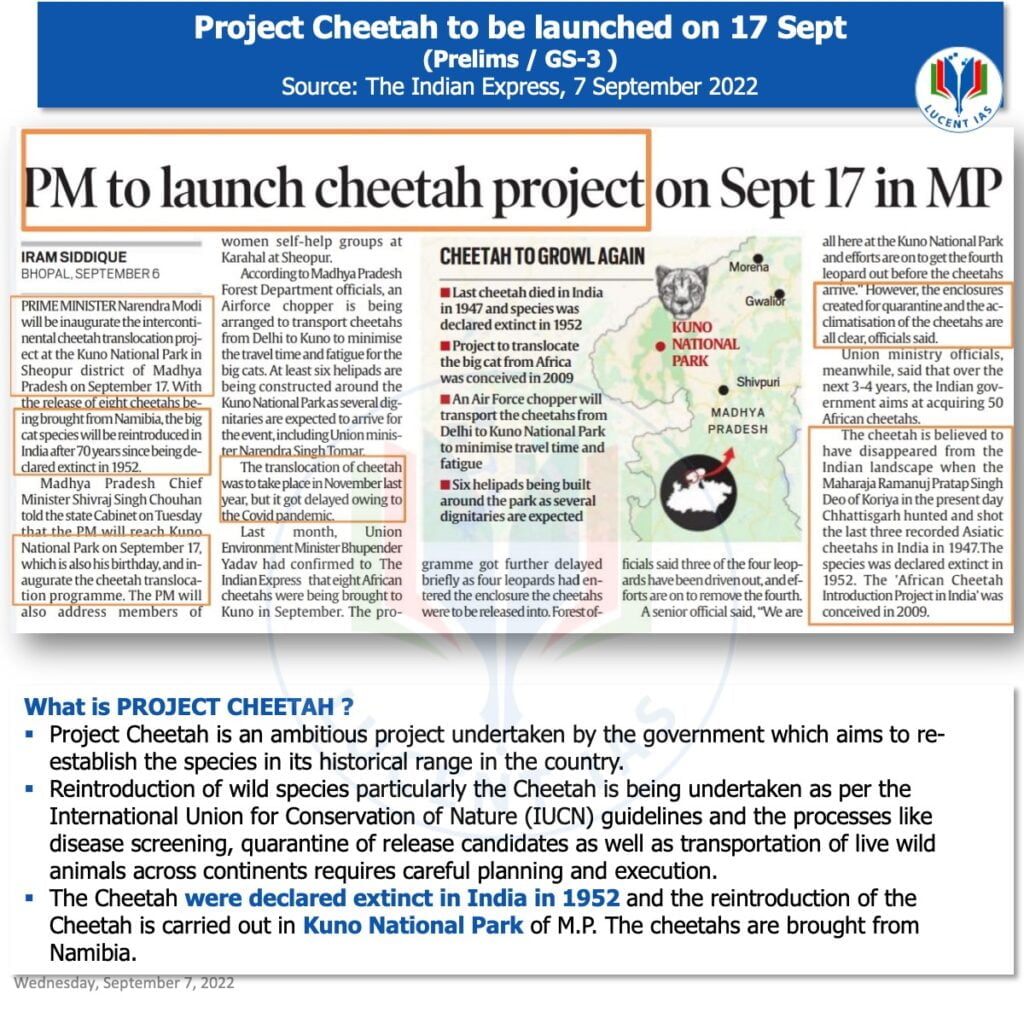 Mental Health & Professional Integrity (Ethics: Case Study)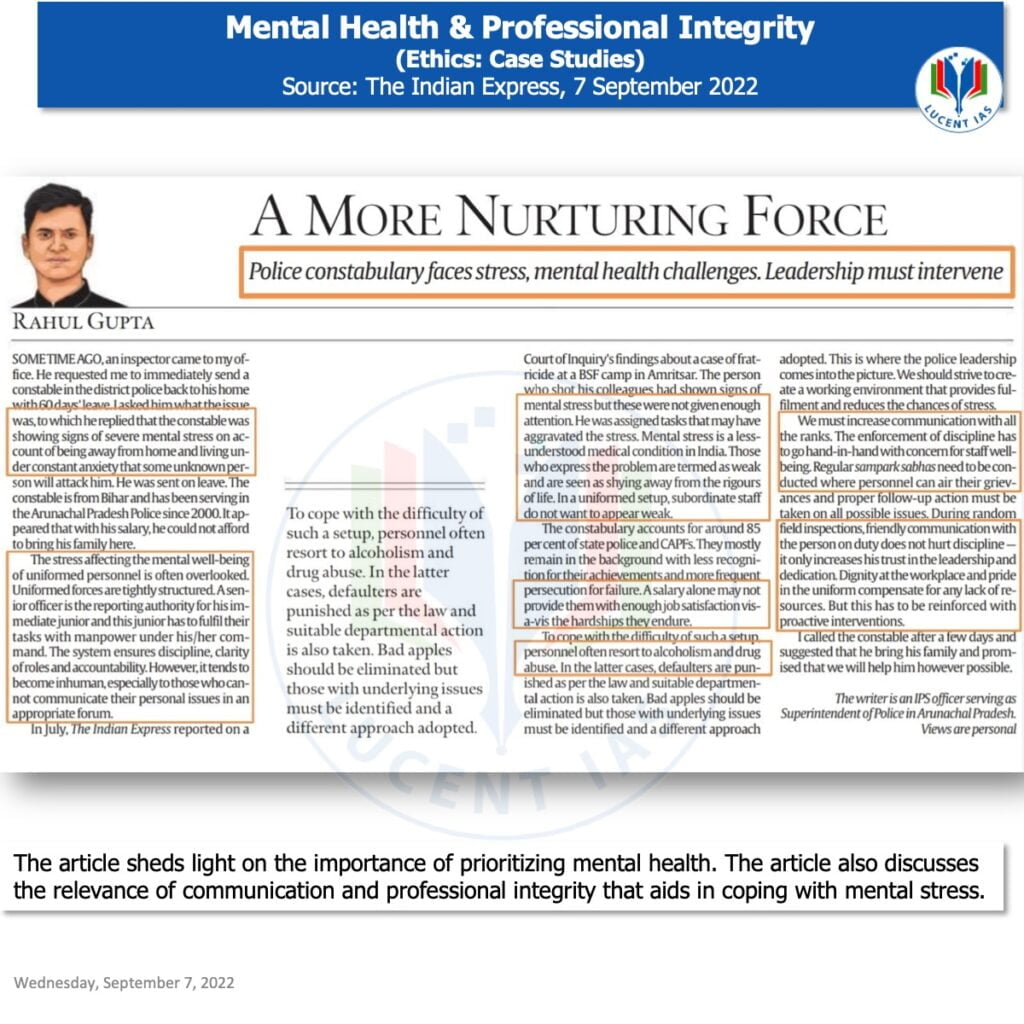 Charting a path towards A BETTER ASSAM

(GS5)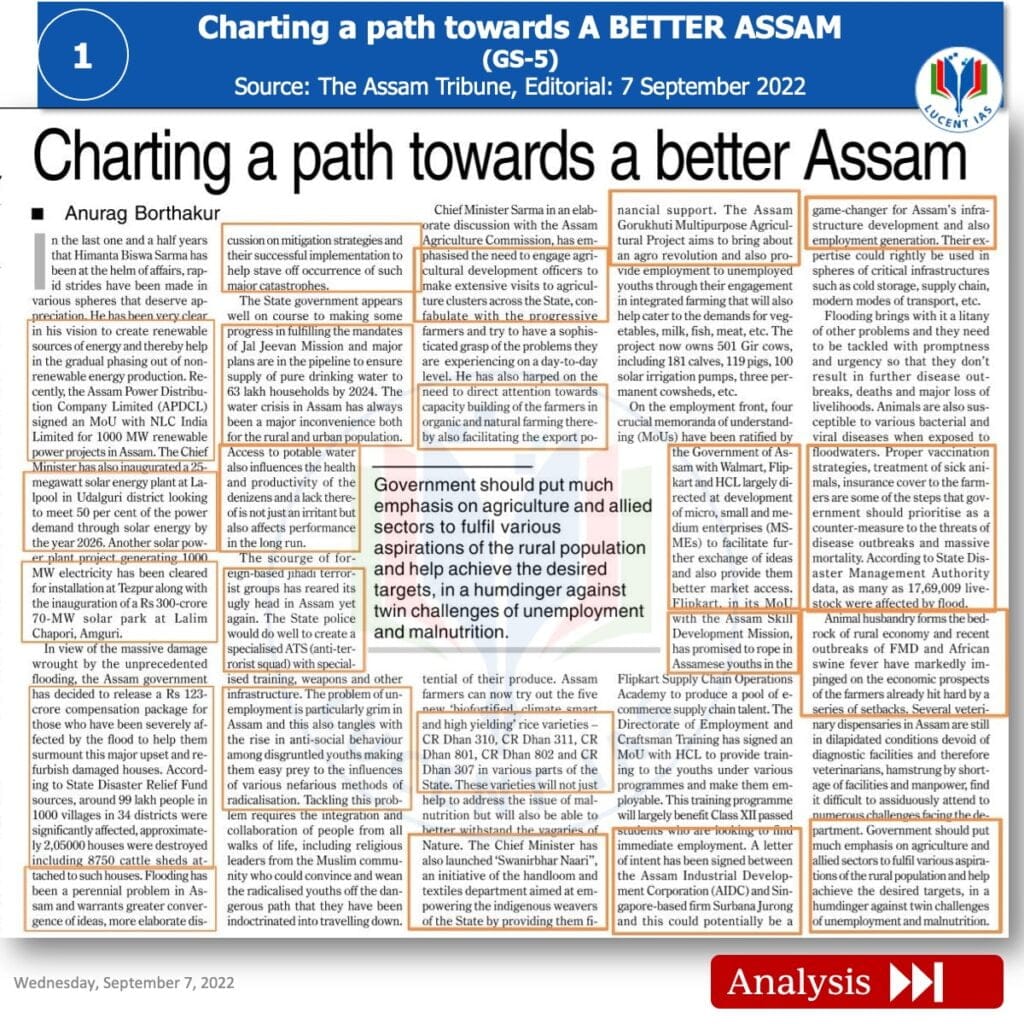 The editorial piece lays out different essential parameters on which the state of Assam should work upon in order to prosper and develop itself to a better economically, socially and culturally sustainable state in years to come.
Major Takeaways
Assam faces twin problem of unemployment and malnutrition. Being a flood prone state, it has high risk of flooding every year which results in catastrophic loss of life and livestock.
Assam's endeavor towards renewable energy transition is a very progressive step towards betterment.
Emphasis on agriculture and taping on potentials generated by agriculture and allied sectors like animal husbandry, pisciculture etc by the govt. in recent years will go a long way in enabling the youths of the state financially.
Faster and proper implementation of schemes like Jal Jeevan Mission will help cater the needed push towards providing water supply in rural as well as urban Assam.
Steps towards ending radicalization in Assam is very much to be in priority in a growing intolerant world and widening unemployment.
Schemes like Swanirbhar Nari will help push women empowerment and also develop the handloom and textile sectors.
Assam Skill Development Mission is helping chart out better ways towards a developed and better Assam through capacity building and skill development initiatives.
Steps towards becoming a Developed Country

(GS3)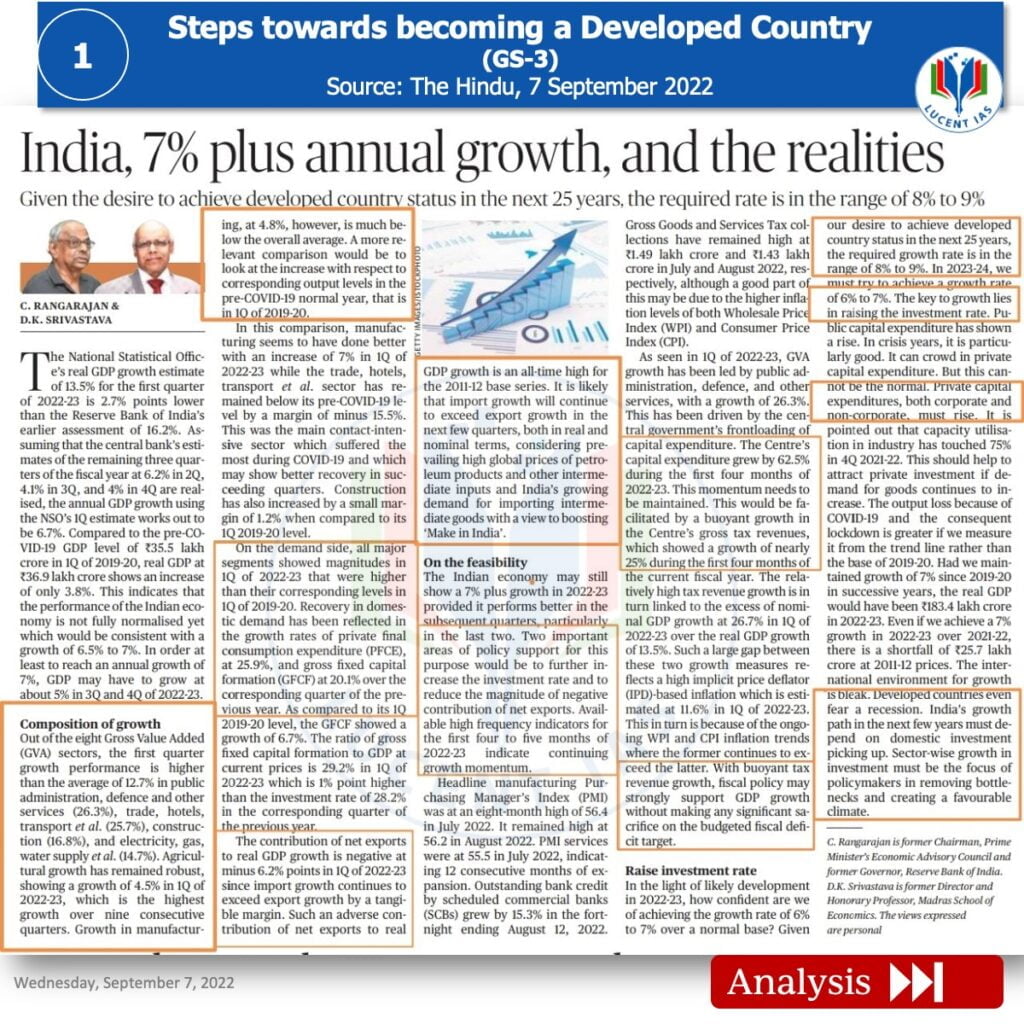 Question : What are the steps needed for India to achieve its desired developed countries status in next 25 years. Explain it in macro economic terms.
Two policy support would be increase in investment rate and to reduce the magnitude of negative contribution of net exports.
There is a need for better address towards Center's gross tax revenue generation which will further facilitate center's front loading of capital expenditure.
There is the need for strengthening fiscal policy that will strongly support GDP growth without making any significant sacrifice on the budgeted fiscal deficit target.
There should be an aim of 8-9% growth rate range in order to achieve the desire to become a developed nation in next 20 to 25 years.
Private capital expenditure, both cooperate and non-cooperate should rise. 
The domestic investment should pick up in order to realise the goal.
The policy makers must focus on sector wise growth investment by focusing on removing  bottlenecks case by case.
The debate on Climate Reparation (GS-3 / GS-4)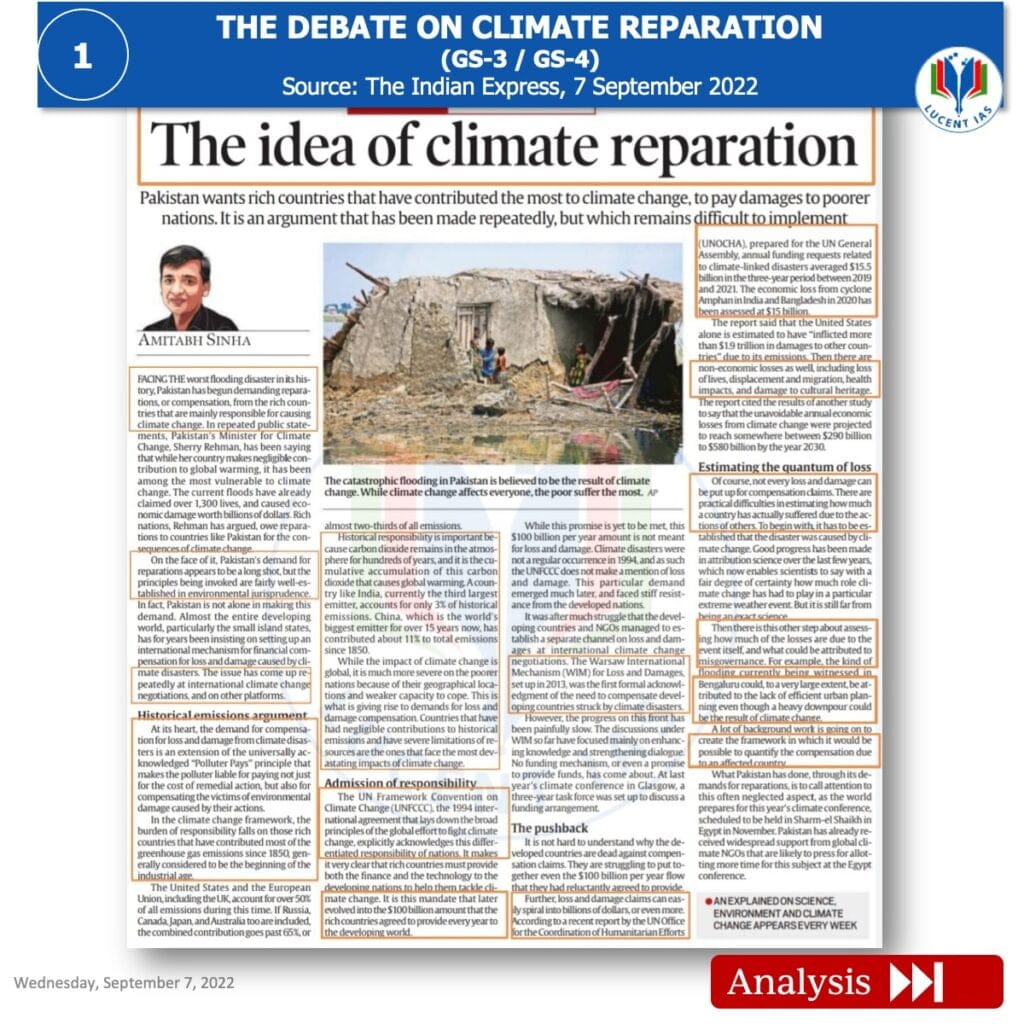 What is Climate Reparation?
Climate reparations refer to a call for money to be paid by the Developed countries to the Developing and under-developed countries as a means of addressing the historical contributions that the Developed countries has made (and continues to make) toward climate change.
Two important frameworks related to Climate Reparation 
Warsaw International Mechanism (2013)
United Nations Framework Convention on Climate Change (1994)
Question: "Even after the admission of responsibility, there has been no economic compensation towards climate change and the disasters faced by the Developing countries by the Developed nations." What are the possible reasons behind this lack of implementation, explain.
Today's MCQ for APSC CCE Prelims (Solved)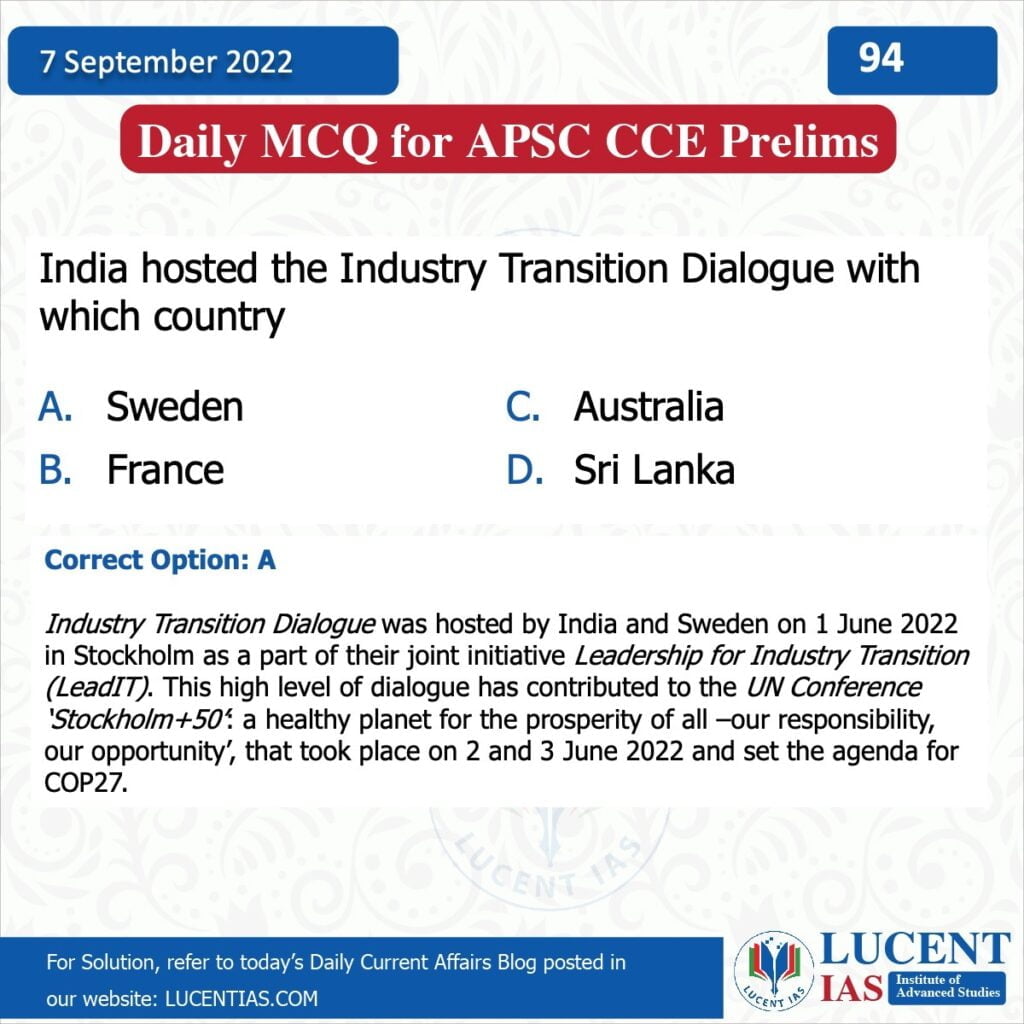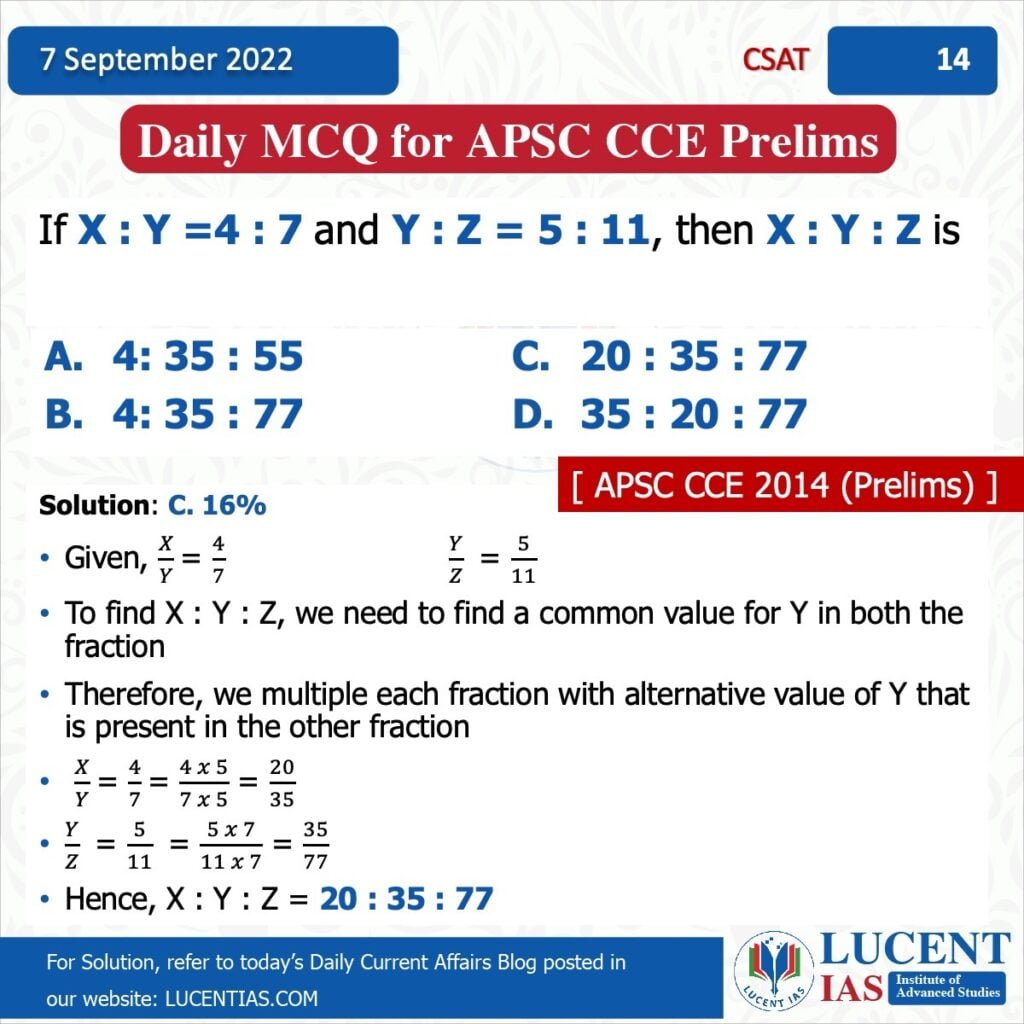 Download the full PDF of The Assam Tribune Analysis, The Indian Express Analysis, The Hindu Analysis and other Important current affairs for APSC & UPSC Exam. Compiled by Lucent IAS: Providing the Best Online APSC Coaching in Assam.
About Lucent IAS– Providing the Best Online APSC Coaching in Assam
Lucent IAS offers both offline and Online APSC CCE Coaching and is recognized for its top-class curriculum, pedagogy and exam-focused study materials. Located in Guwahati, this institution provides best-in-class learning experience and top-class study materials to Civil Service Aspirants targeting UPSC and APSC exams in the Northeast India Region. With 18 successful selection in APSC CCE 2018 Exam, Lucent IAS prides itself as the best APSC Coaching Centre in Guwahati.
To know more, visit our website: www.lucentias.com
Lucent IAS Office Address: Baruah Mansion,First floor, near Apex Bank, Opposite CPWD office, Bamunimaidam, Guwahati, Assam 781021
Mobile/WhatsApp: +91 70990 06849
Follow us on:
Call/WhatsApp: +91 70990 06849
Join our Telegram Channels: