The best APSC Coaching Centre in Guwahati- Lucent IAS – presents today's Current Affairs. Sources from important news and articles published in The Hindu, The Indian Express and The Assam Tribune. (Date: 29 August, 2022)
Act East Policy & its Potential Advantages for Assam

(Prelims/GS2/GS3/GS5)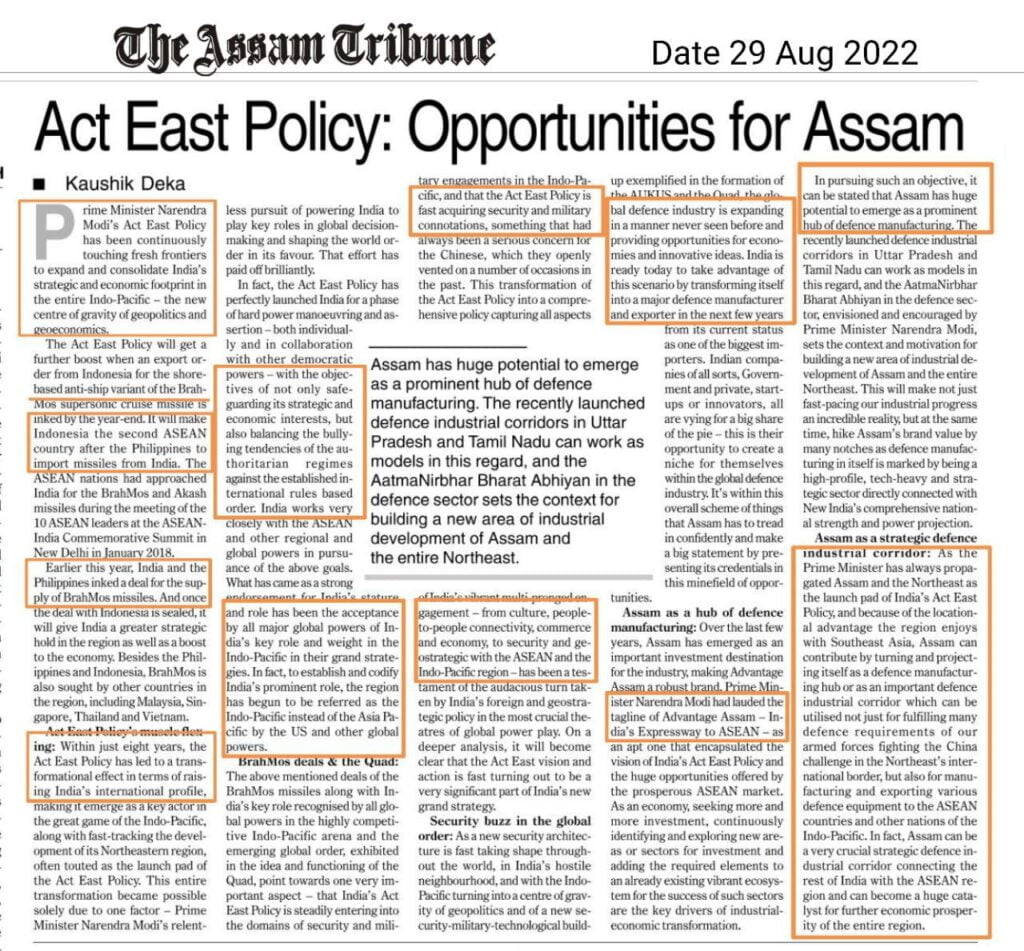 The article summaries the Act East Policy and how it has continuously been touching fresh frontiers to expand and consolidate India's strategic and economic footprint in the entire Indo-Pacific.
The article also discusses how Assam can benefit itself in this process by becoming Atmanirbhar in defence manufacturing hub.
KEY TAKEAWAYS
The policy has raised India's international profile into a new elevated level. 
Export of BrahMos supersonic missile to Philippines, Indonesia from India. 
The policy not only safeguards India's strategic and economic interests, but also balances status quo against aggression. 
The Act East Policy is fast acquiring security and military connotations. 
The policy has given rise to India's engagement in diverse sectors- from culture, people to people connectivity, commerce, economy, security etc. 
Lays out a foundation of expanding defence manufacturing in India and lead India to a defence manufacturing hub. 
Prelims/GS-5: 

Lachit Barphukan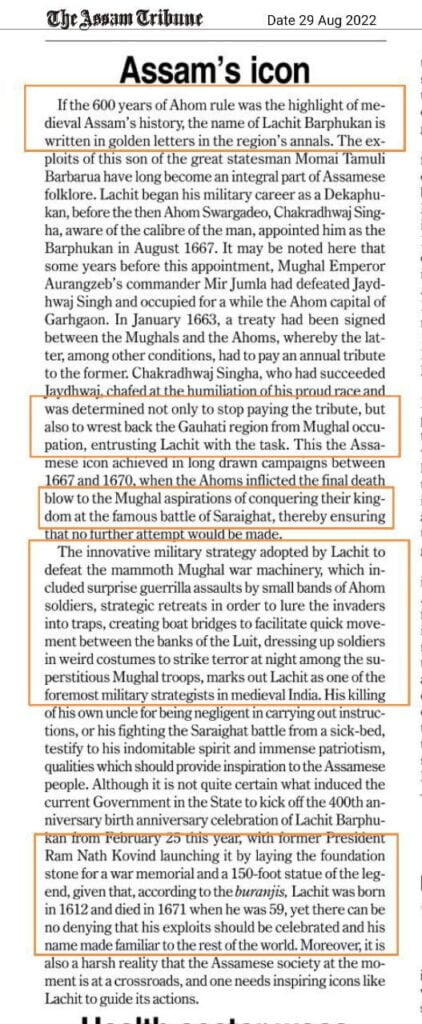 This article briefly introduces LachitBarphukan, the architect of Mughal Defeat in the Battle of Saraighat. It delineates his bravery, sacrifice and diligence as one of the foremost military strategists in medieval India.
ESSAY/ GS 2/ GS 3: Eradicating Malnutrition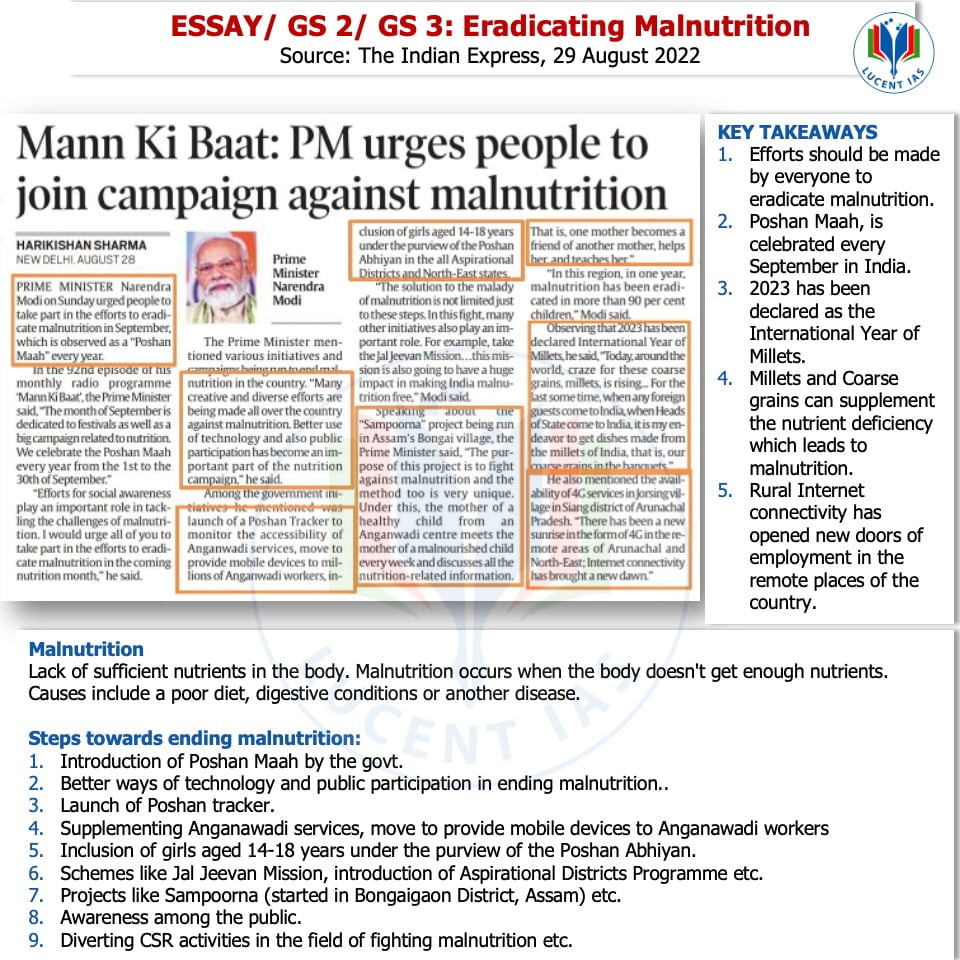 GS 2: The Aadhar Voter ID Linkage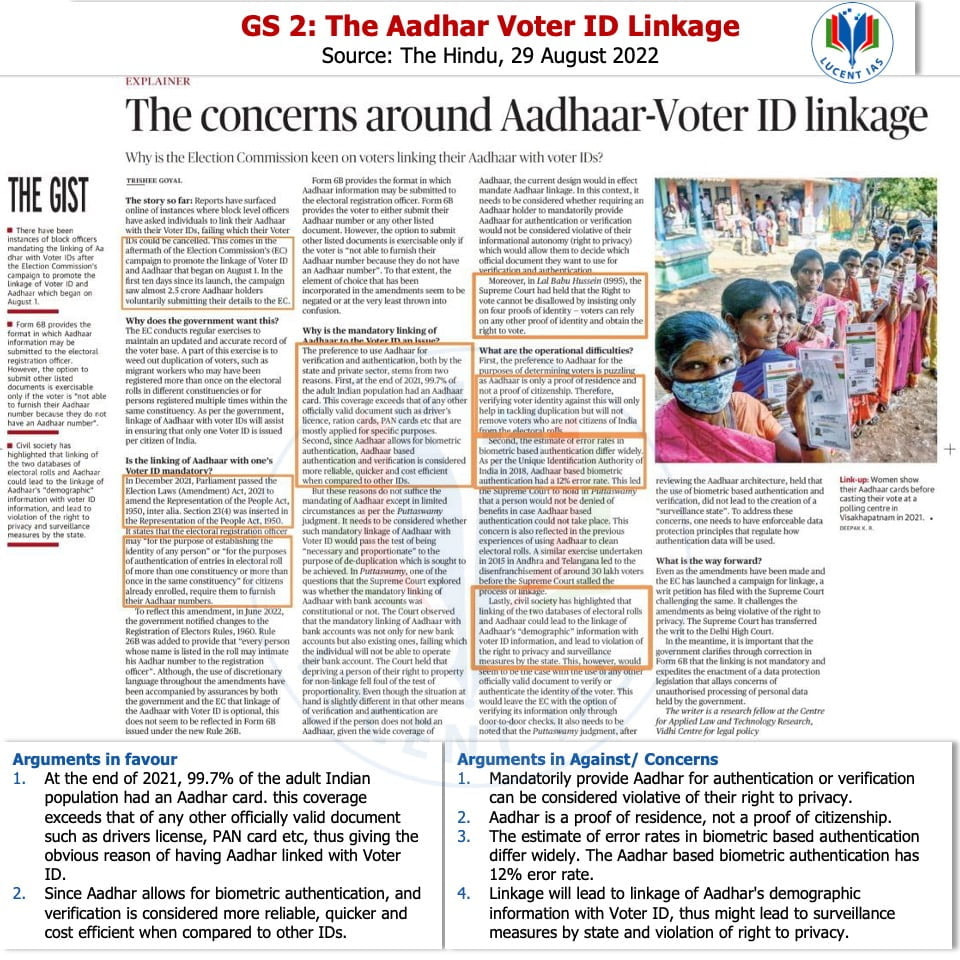 Financial Inclusion, Inclusive Growth etc.

(Prelims, GS-2, GS-3, GS-5)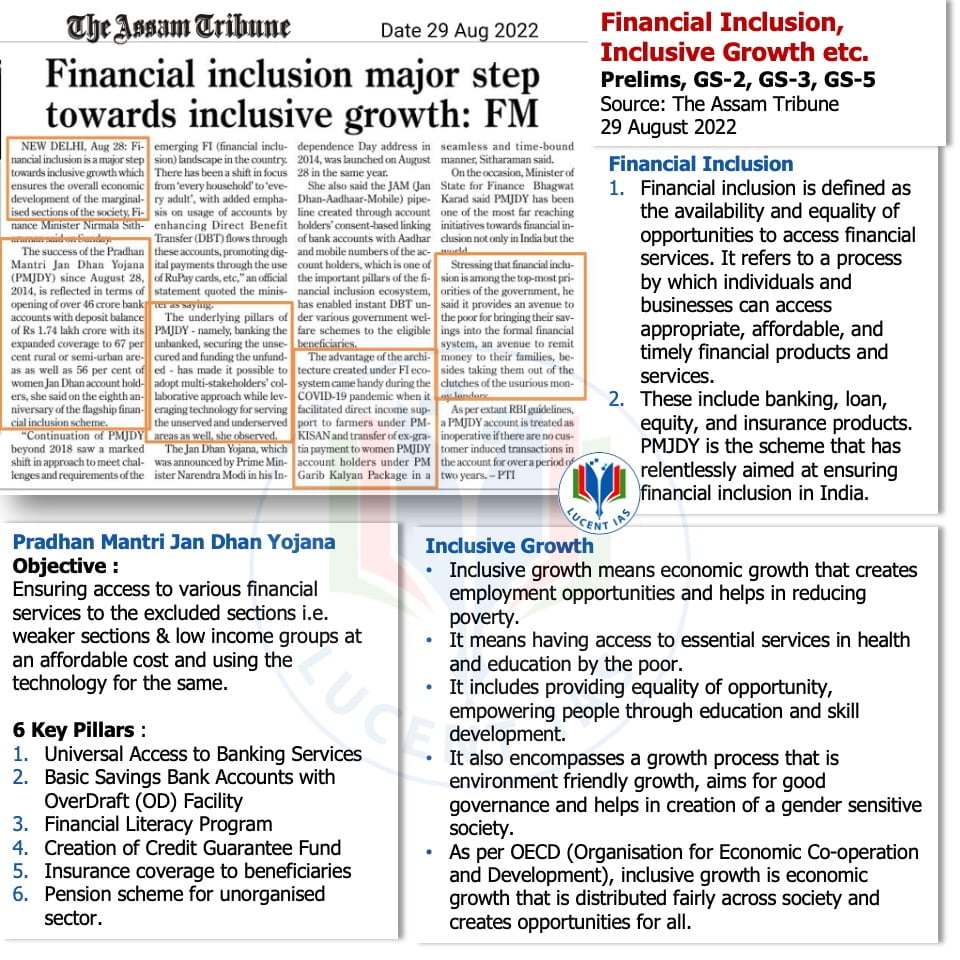 GS 2: Judicial Parameters for 'Freebies'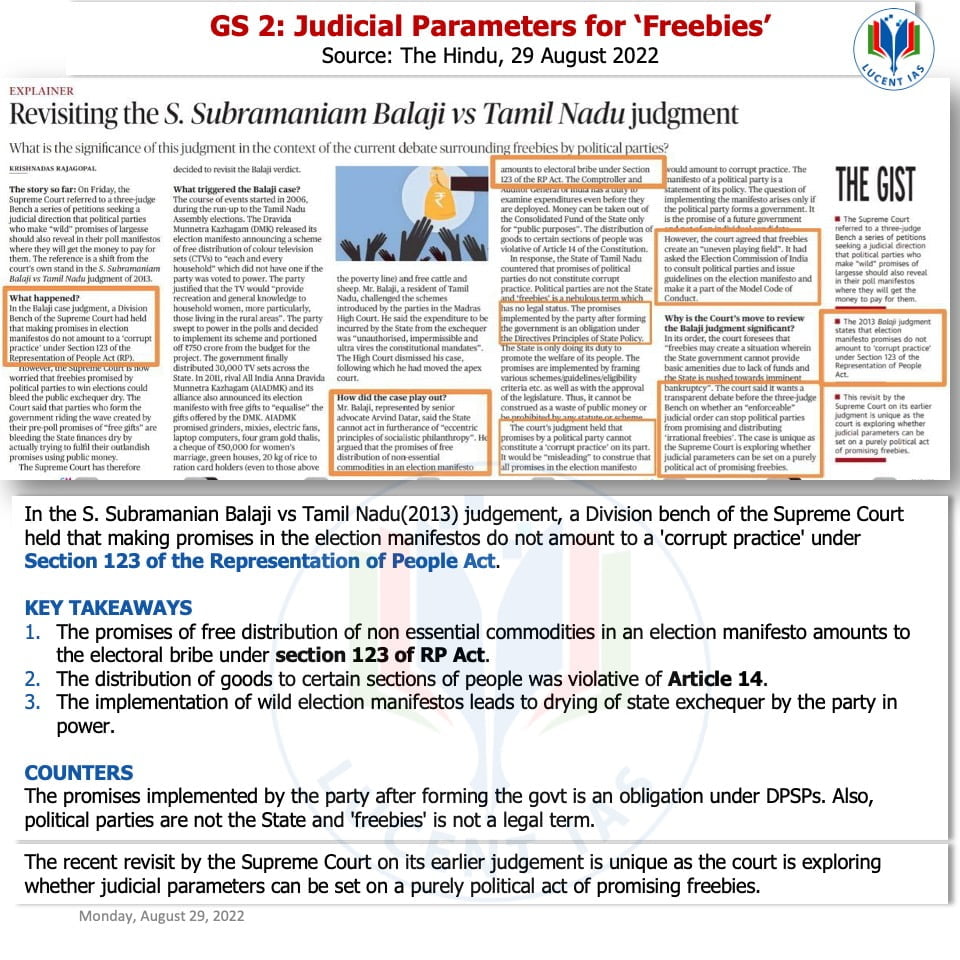 Today's MCQ for APSC CCE Prelims (Solved)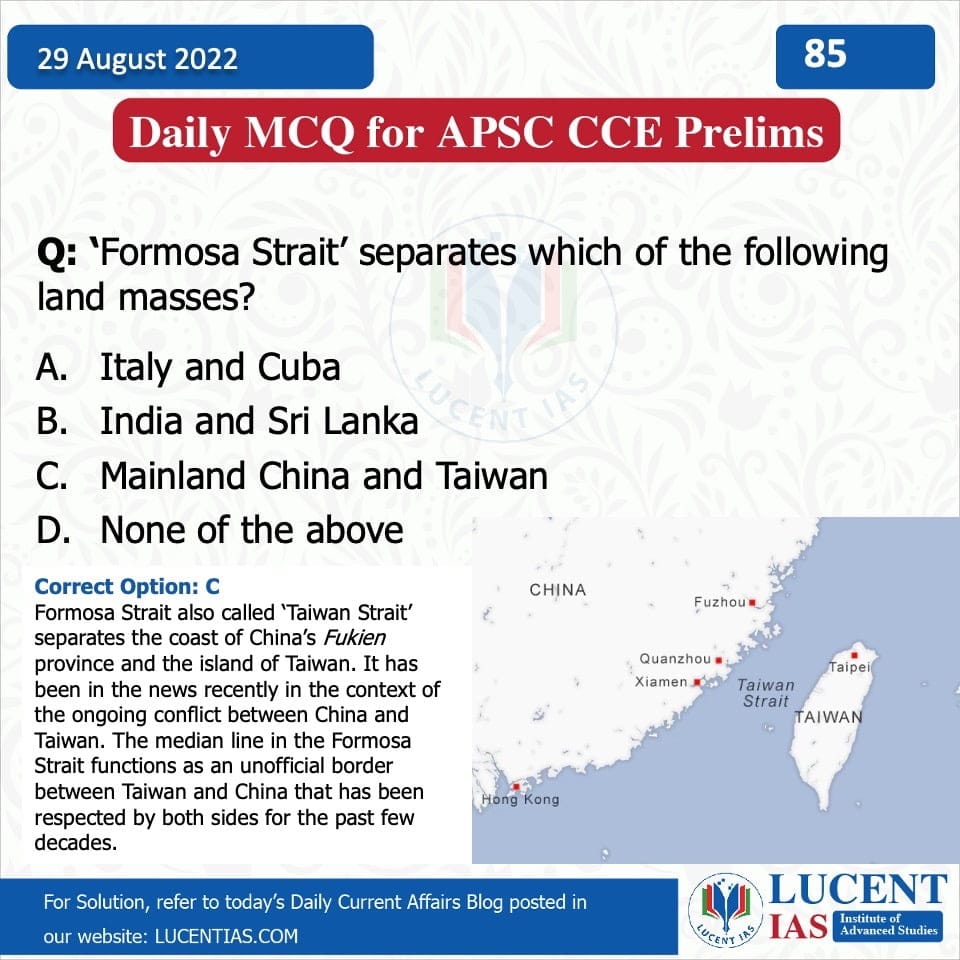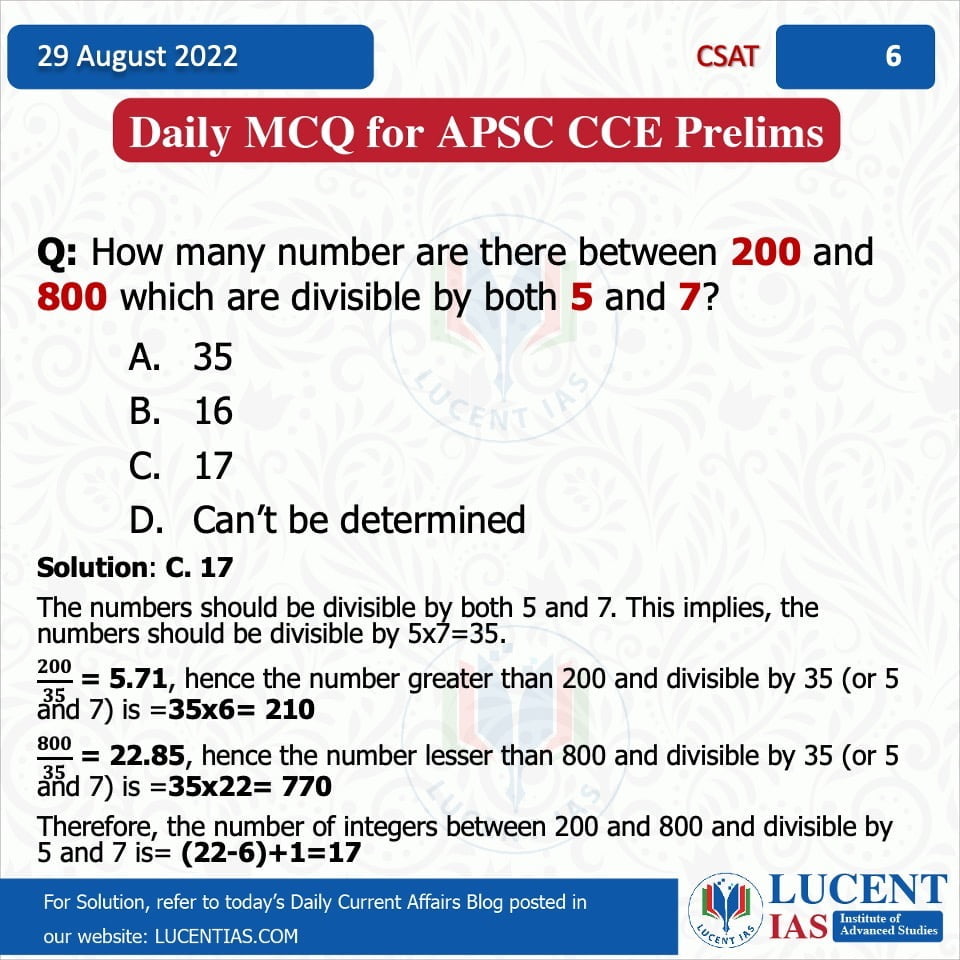 Download the full PDF of the daily Current Affairs compiled from The Hindu, The Indian Express and The Assam Tribune. Compiled by Lucent IAS: Best APSC Coaching Centre in Guwahati.
About Lucent IAS– The Best APSC Coaching Centre in Guwahati
Lucent IAS offers both offline and Online APSC CCE Coaching and is recognized for its top-class curriculum, pedagogy and exam-focused study materials. Located in Guwahati, this institution provides best-in-class learning experience and top-class study materials to Civil Service Aspirants targeting UPSC and APSC exams in the Northeast India Region. With 18 successful selection in APSC CCE 2018 Exam, Lucent IAS prides itself as the best APSC Coaching Centre in Assam.
To know more, visit our website: www.lucentias.com
Lucent IAS Office Address: Baruah Mansion,First floor, near Apex Bank, Opposite CPWD office, Bamunimaidam, Guwahati, Assam 781021
Mobile/WhatsApp: +91 70990 06849
Follow us on:
Call/WhatsApp: +91 70990 06849
Join our Telegram Channels: