Download today's Current Affairs Compilation and Analysis of The Hindu, The Indian Express and The Assam Tribune, compiled by Lucent IAS: A leading institute for APSC Coaching in Guwahati. Very Important for UPSC/APSC Examinations (10 August 2022)
Assam-Mizoram Border Dispute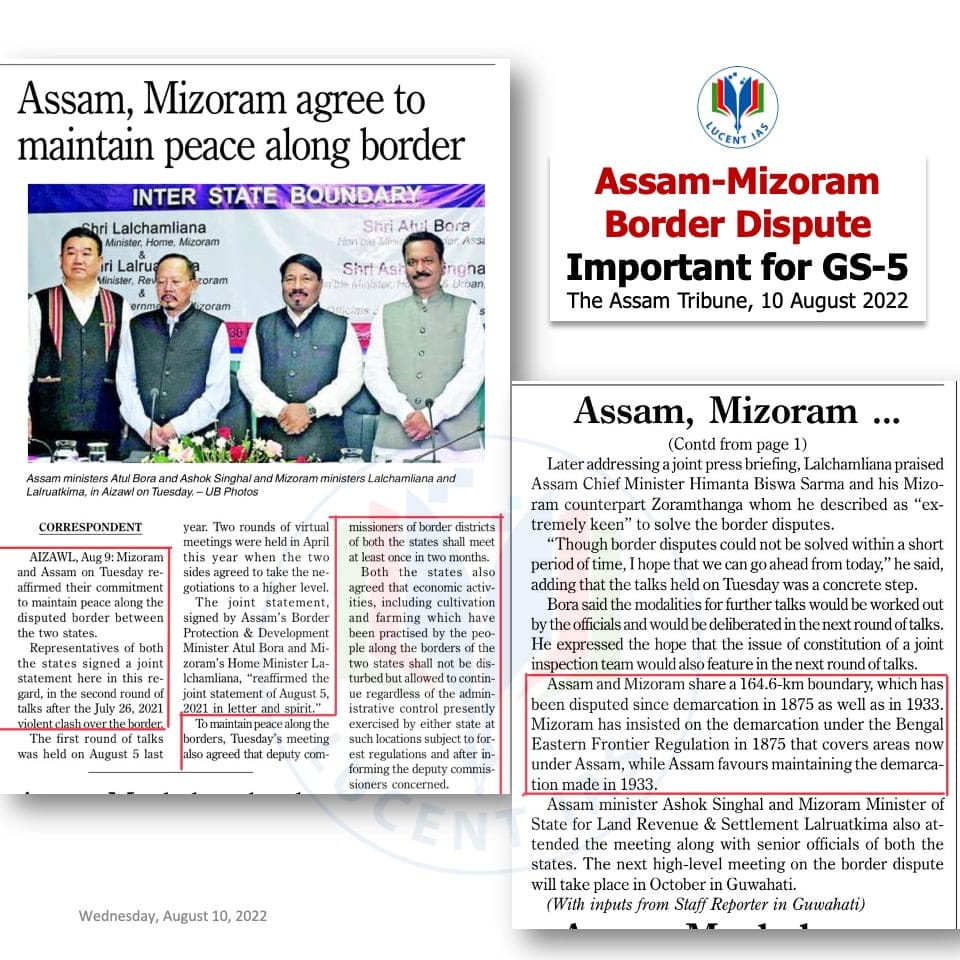 Renewable Energy Projects in Assam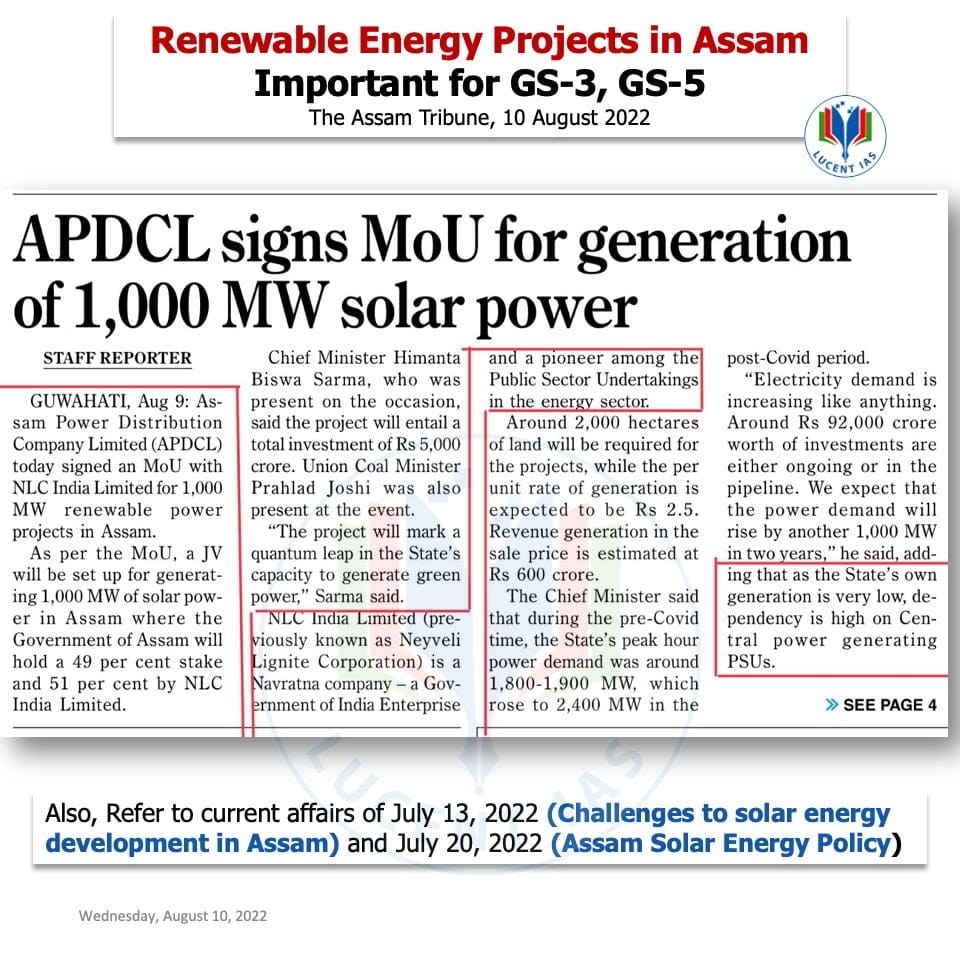 GS2: Vulnerable section, GS4 : Case study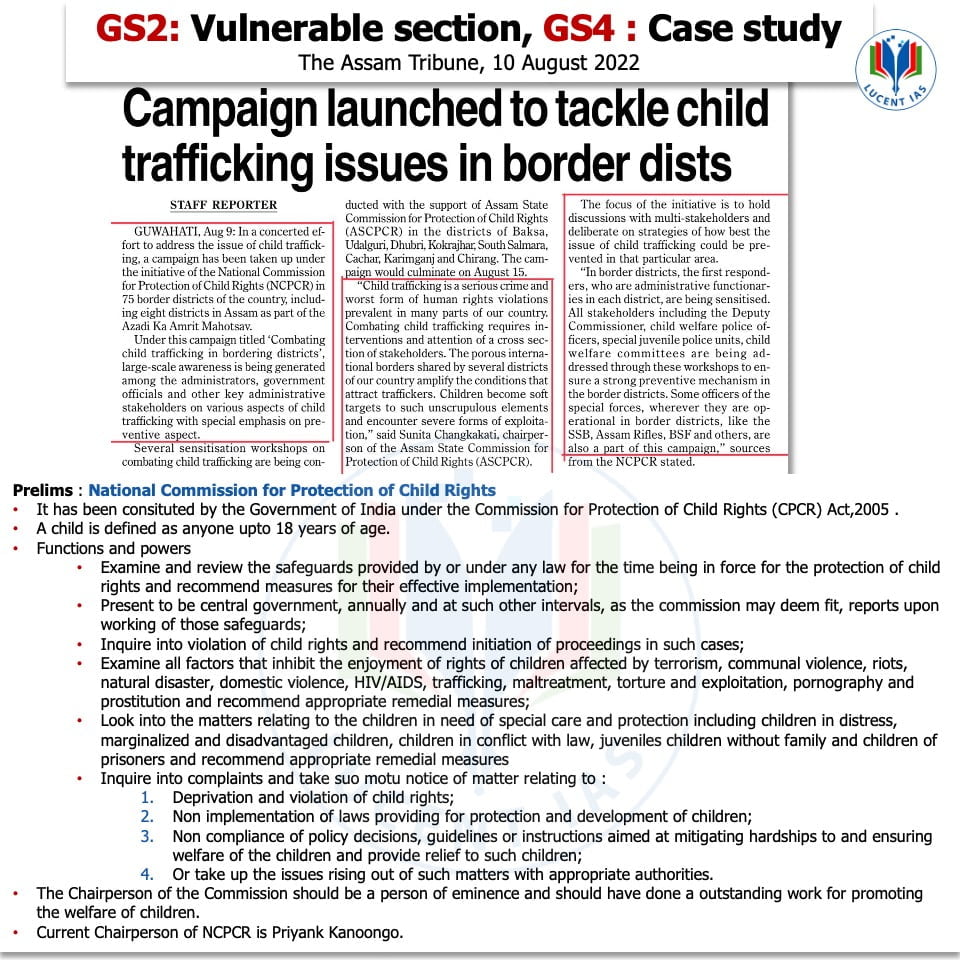 About North Eastern Development Finance Corporation Ltd. (NEDFi)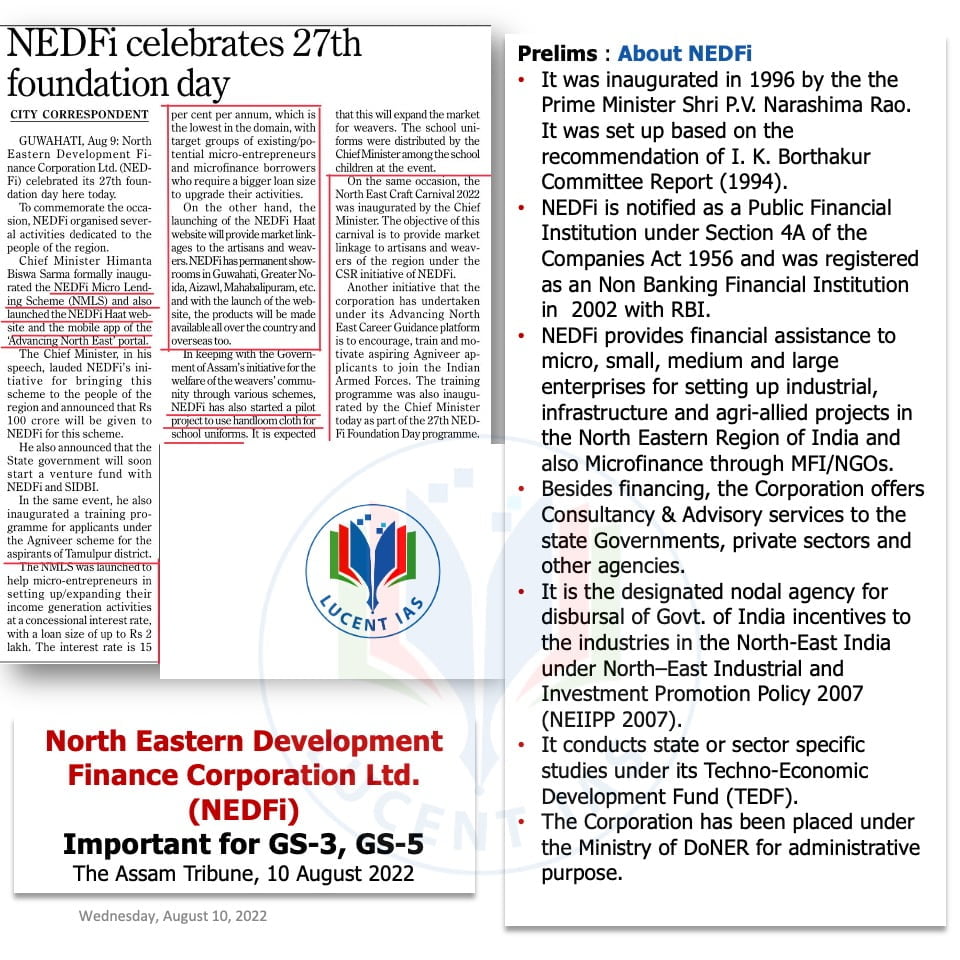 Asomiya Sishu Sahitya Bota 2022 Winner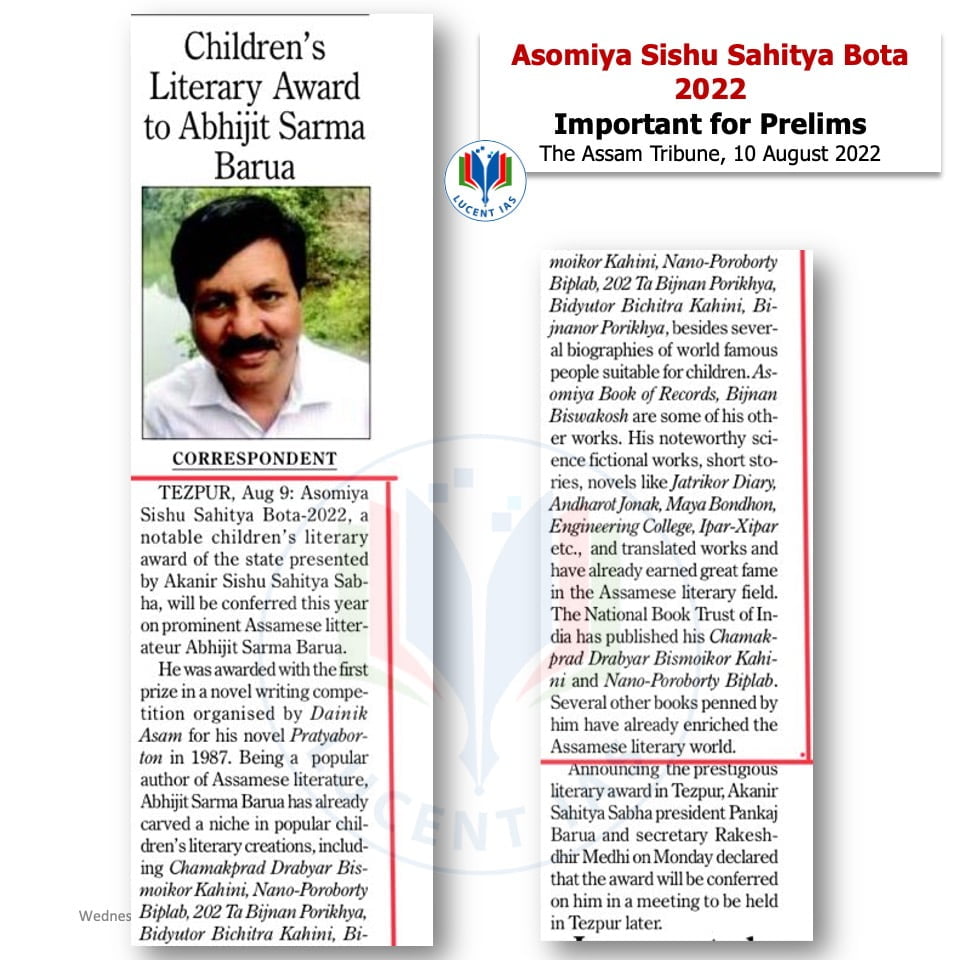 AGM-88 HARM Missile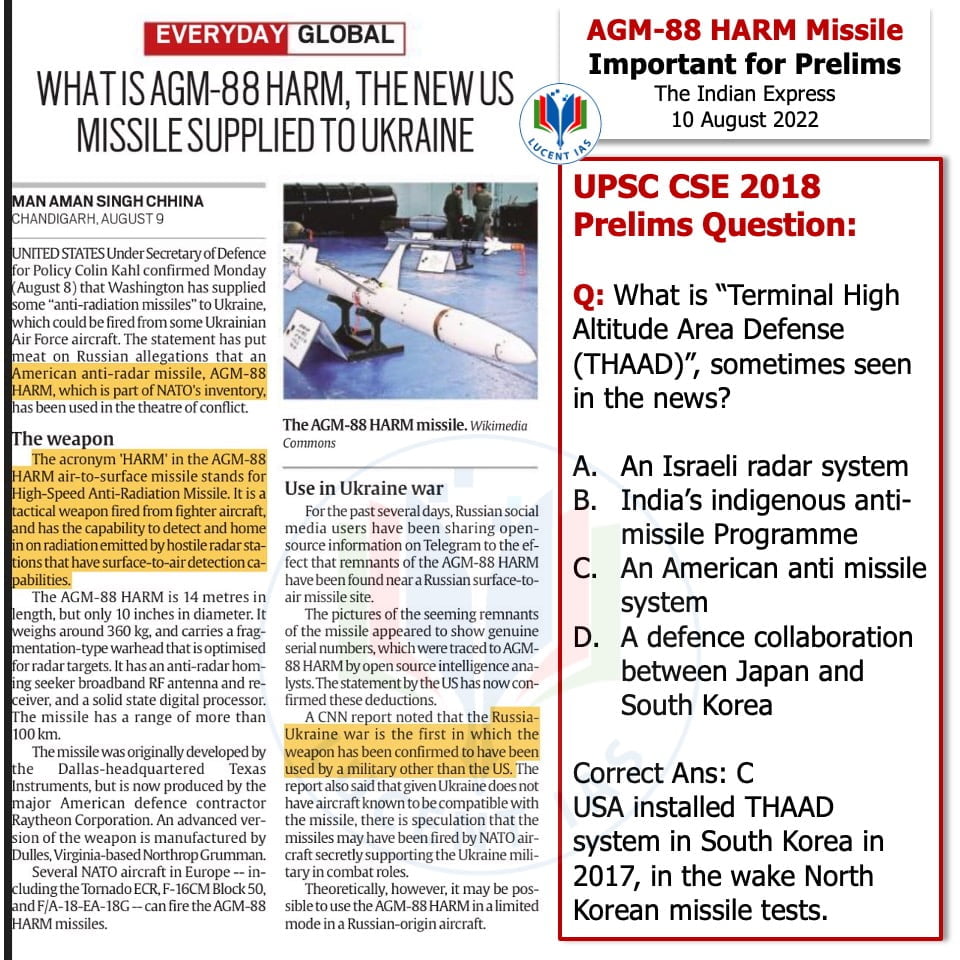 Important Insights on SSLV, PSLV and GSLV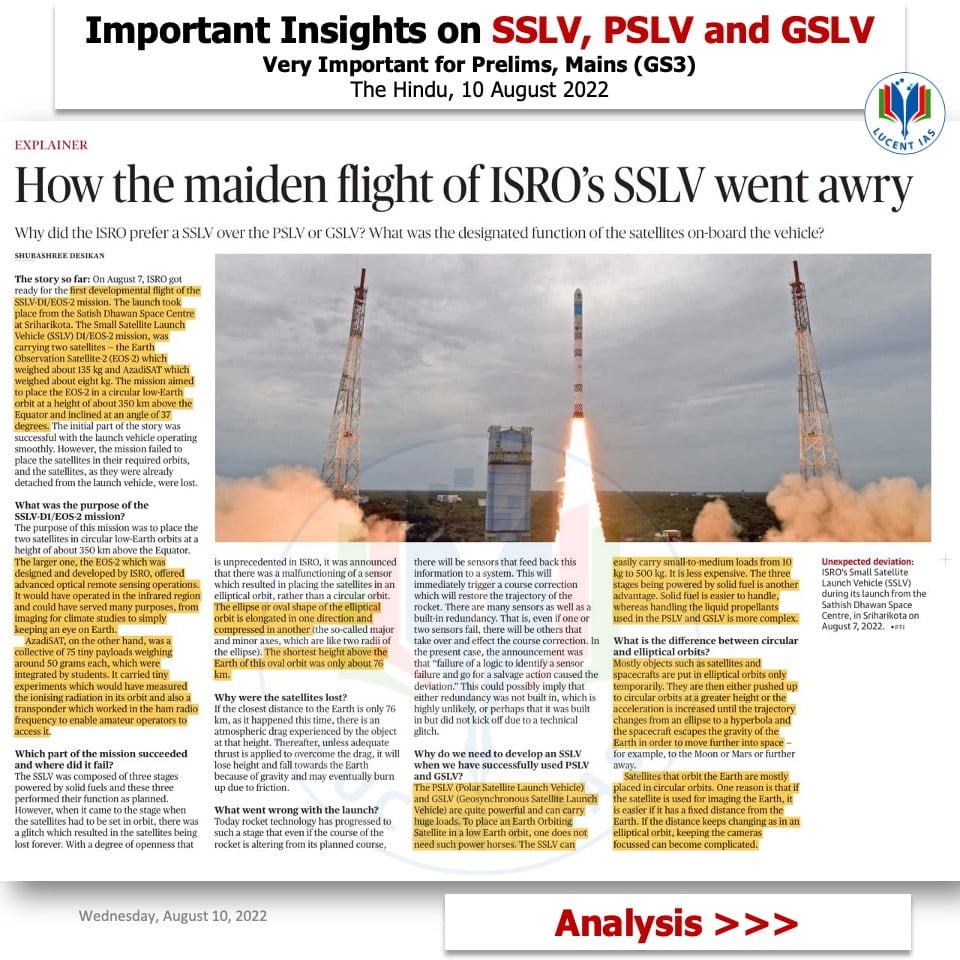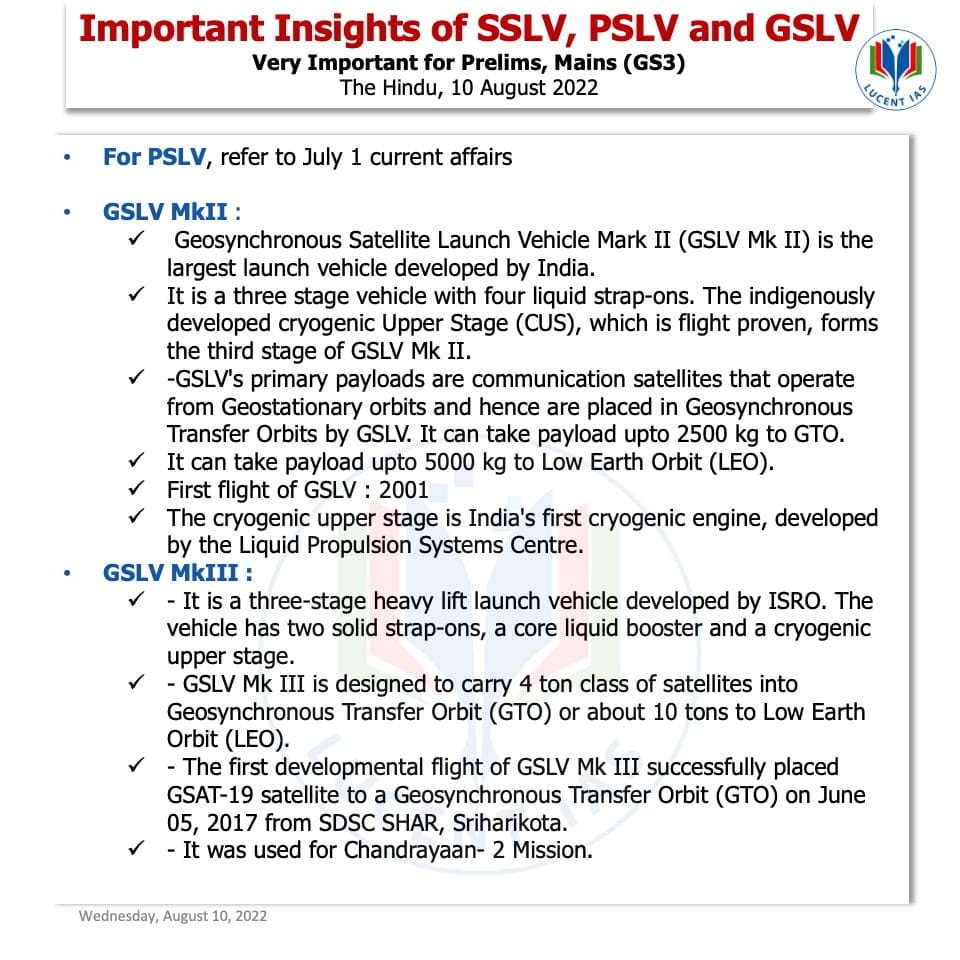 Role of Women in Indian Parliament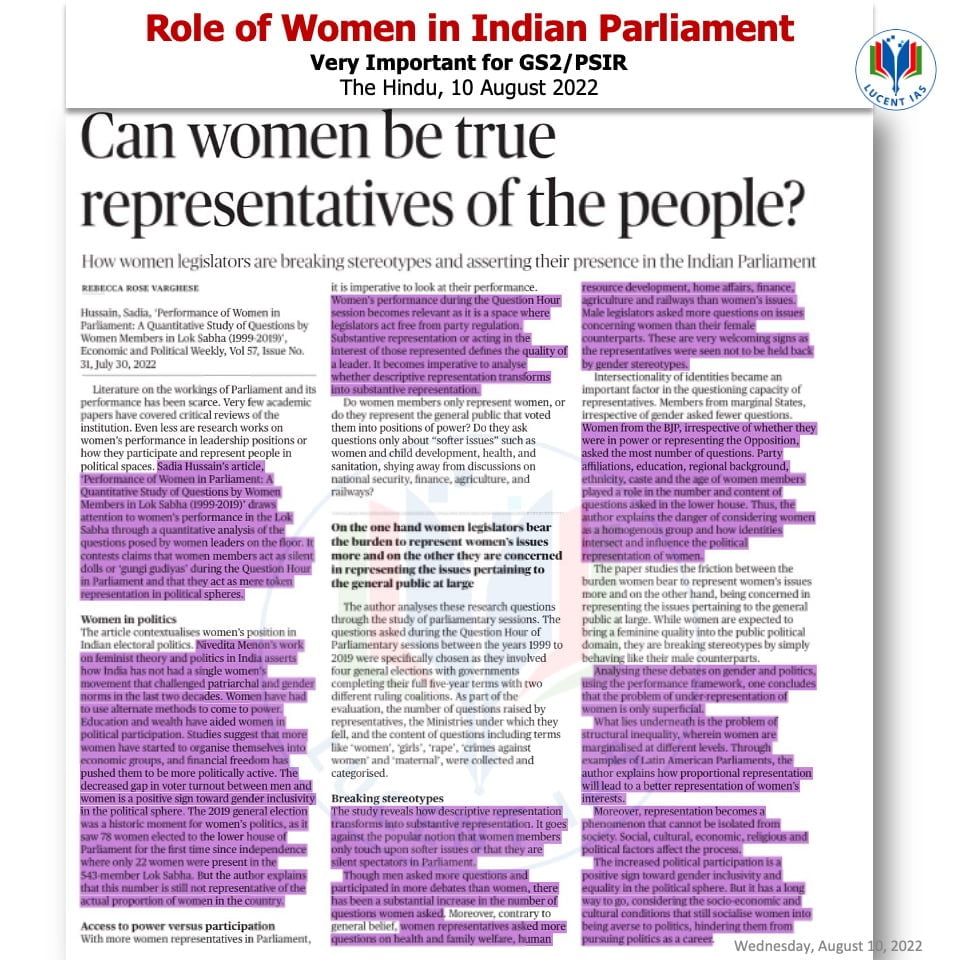 PSIR : Israel-Palestine Conflict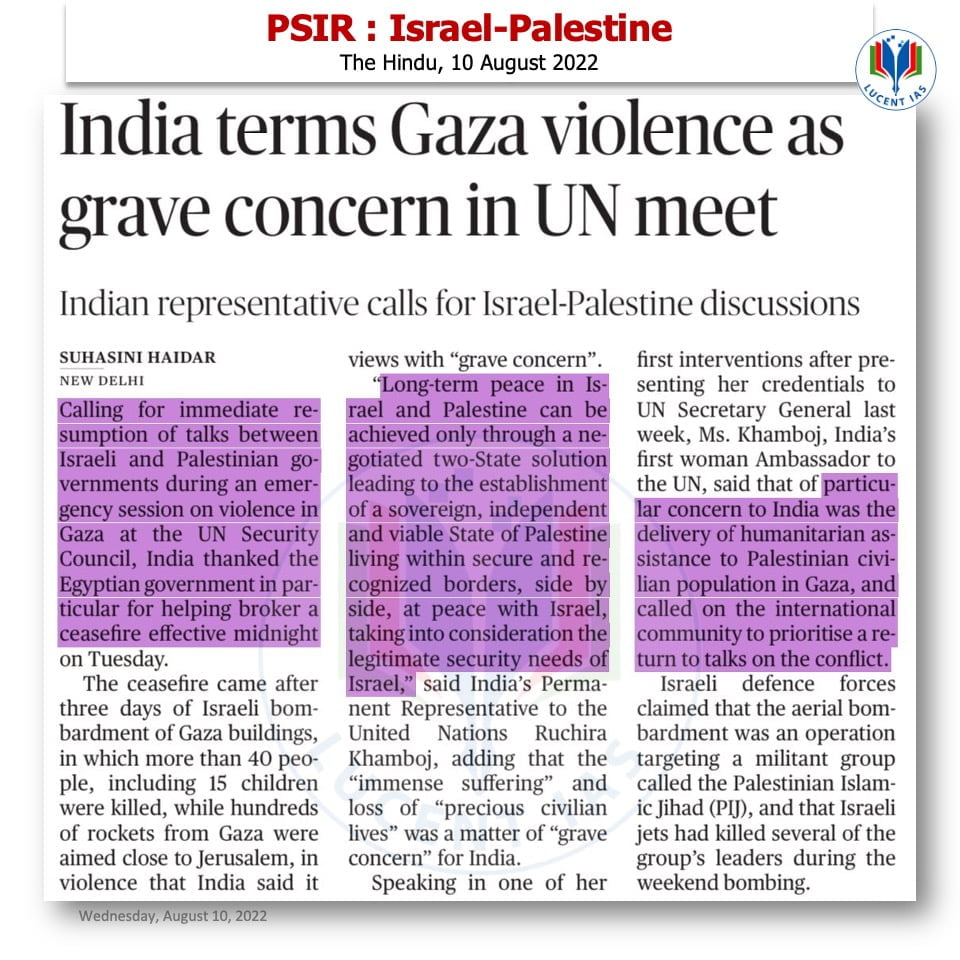 Today's MCQ for APSC CCE Prelims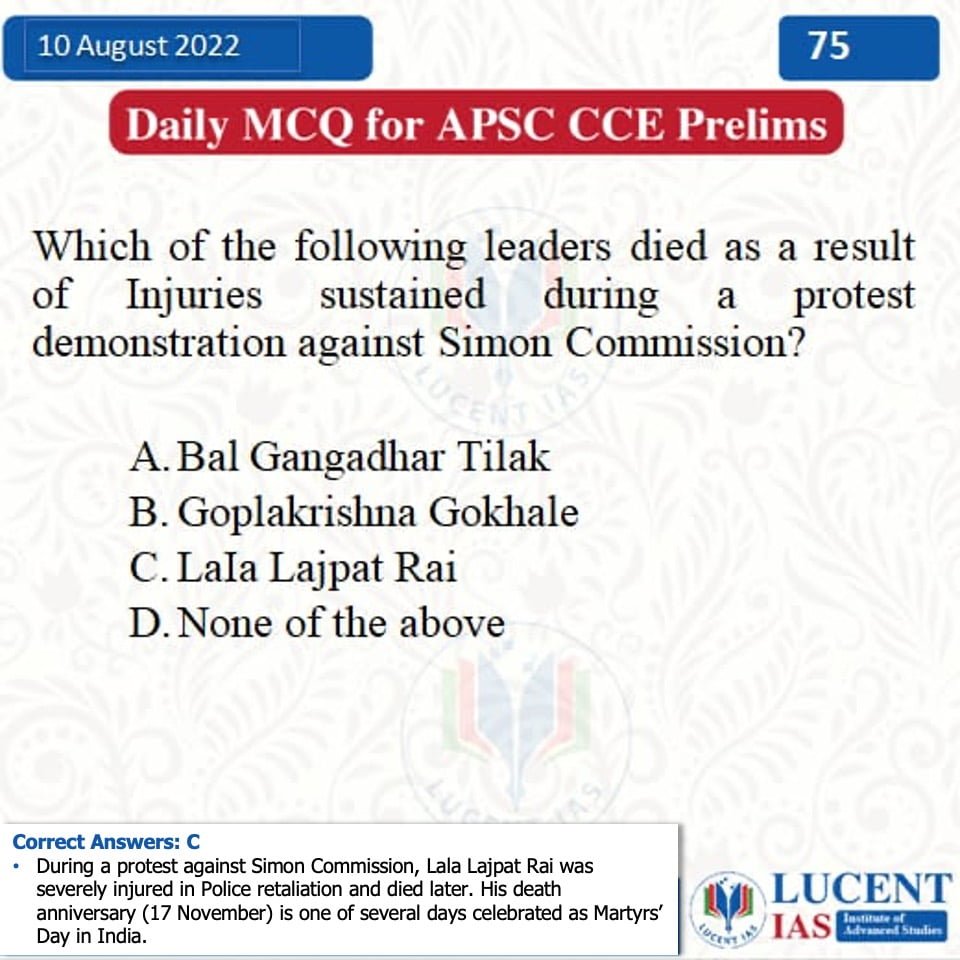 Avail 𝐅𝐑𝐄𝐄 𝐒𝐭𝐮𝐝𝐲 𝐌𝐚𝐭𝐞𝐫𝐢𝐚𝐥𝐬 𝐟𝐨𝐫 𝐔𝐏𝐒𝐂/𝐀𝐏𝐒𝐂 𝐀𝐬𝐩𝐢𝐫𝐚𝐧𝐭𝐬 (𝐋𝐢𝐦𝐢𝐭𝐞𝐝 𝐄𝐝𝐢𝐭𝐢𝐨𝐧)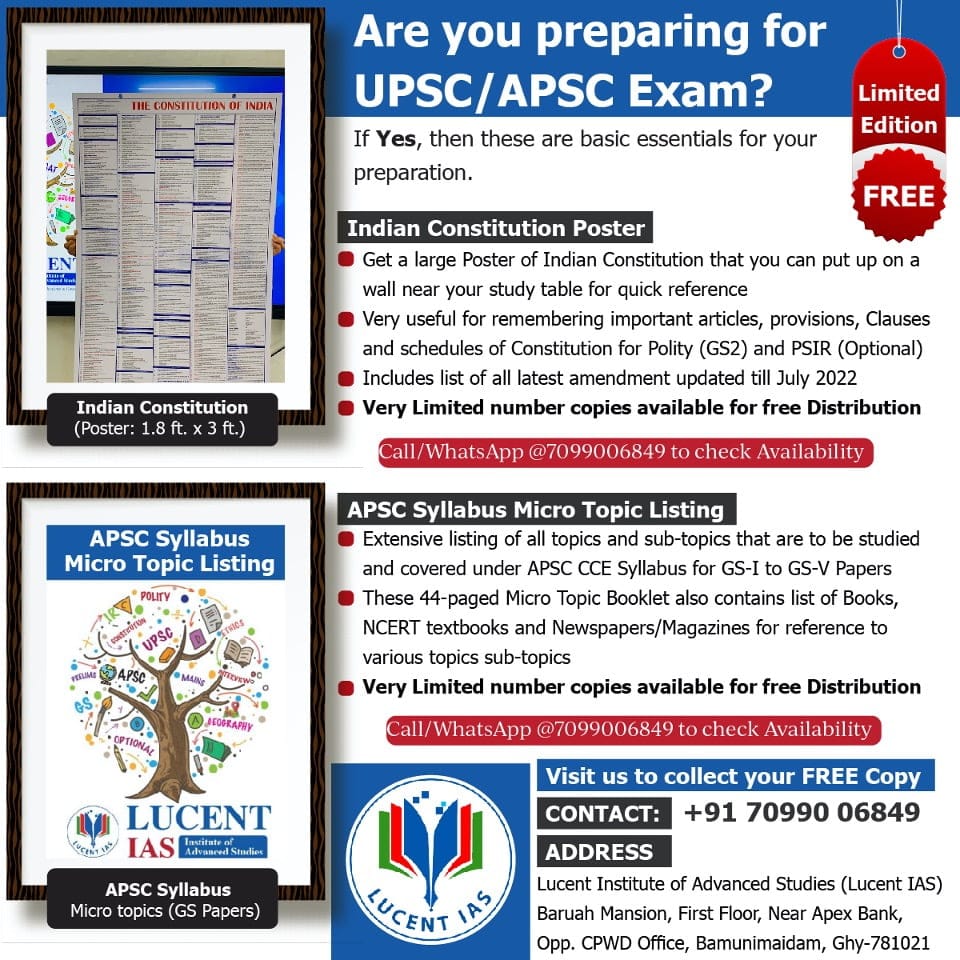 Ad: The Last Foundation Batch of Lucent IAS | Admission Open Now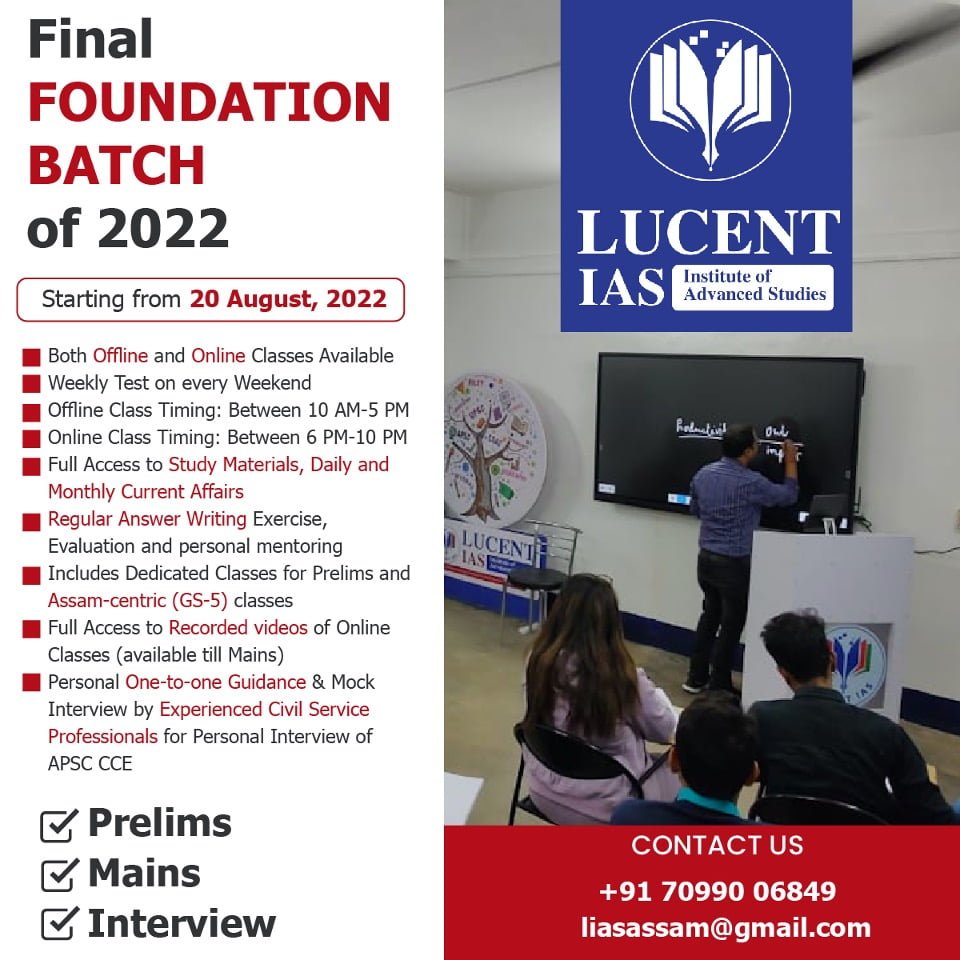 Download the full PDF of the daily Current Affairs compiled from The Hindu, The Indian Express and The Assam Tribune. Compiled by Lucent IAS: Offering the Best APSC Coaching in Guwahati.
About Lucent IAS– Best APSC Coaching in Guwahati
Lucent IAS is a leading Civil Service Coaching Centre in Guwahati, Assam. This institution provides best-in-class learning experience and top-class study materials to Civil Service Aspirants targeting UPSC and APSC exams in the Northeast India Region.
To know more, visit our website: www.lucentias.com
Lucent IAS Office Address: Baruah Mansion,First floor, near Apex Bank, Opposite CPWD office, Bamunimaidam, Guwahati, Assam 781021
Mobile/WhatsApp: +91 70990 06849
Follow us on:
Call/WhatsApp: +91 70990 06849
Join our Telegram Channels: