Download today's Current Affairs Compilation and Analysis of The Hindu, The Indian Express and The Assam Tribune, compiled by Lucent IAS: A leading institute for APSC Coaching in Guwahati. Very Important for UPSC/APSC Examinations (7-8 August 2022)
Re-introduction of Cheetahs to Indian Reserves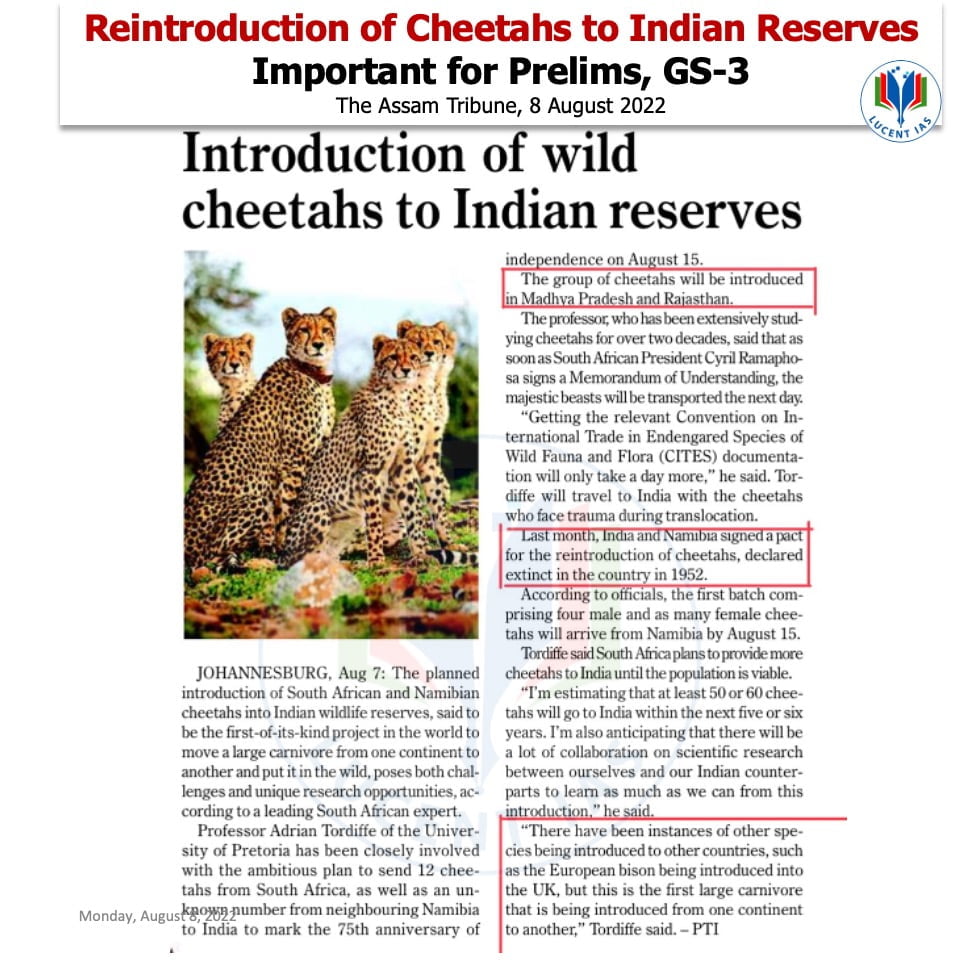 Health Infrastructure in Assam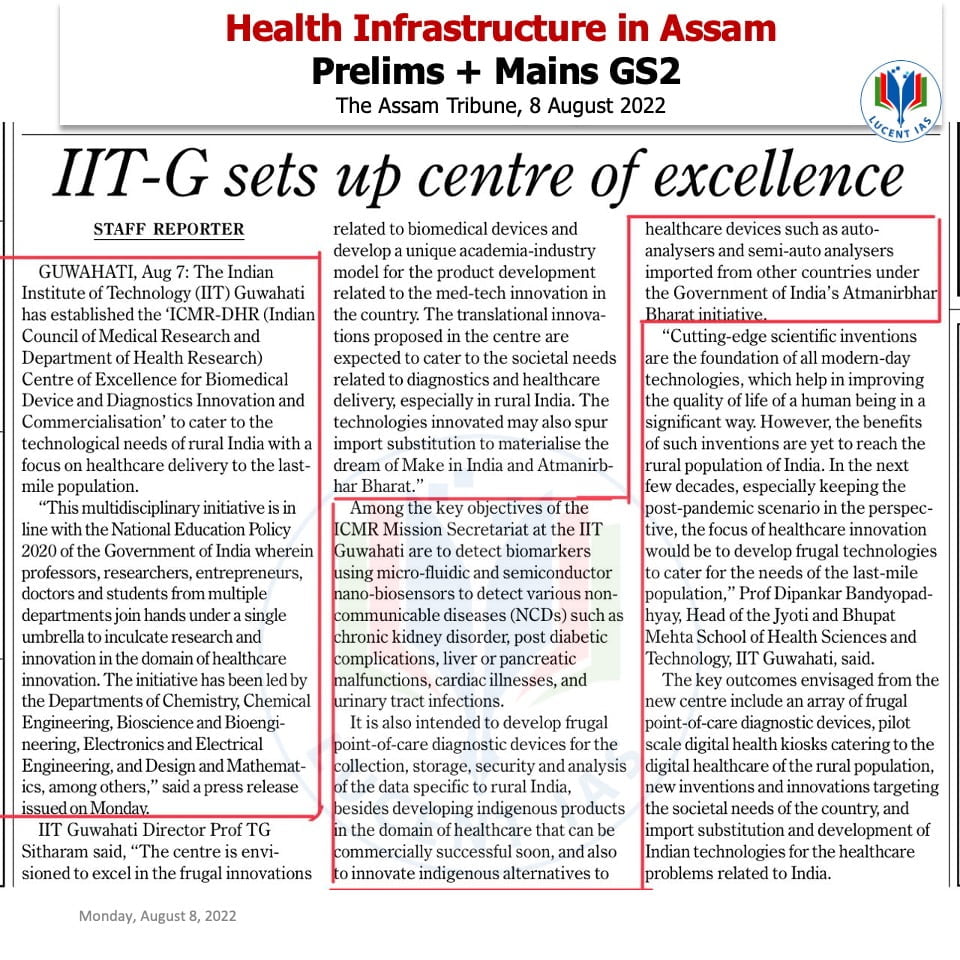 Insights:

Forest Cover Loss in Assam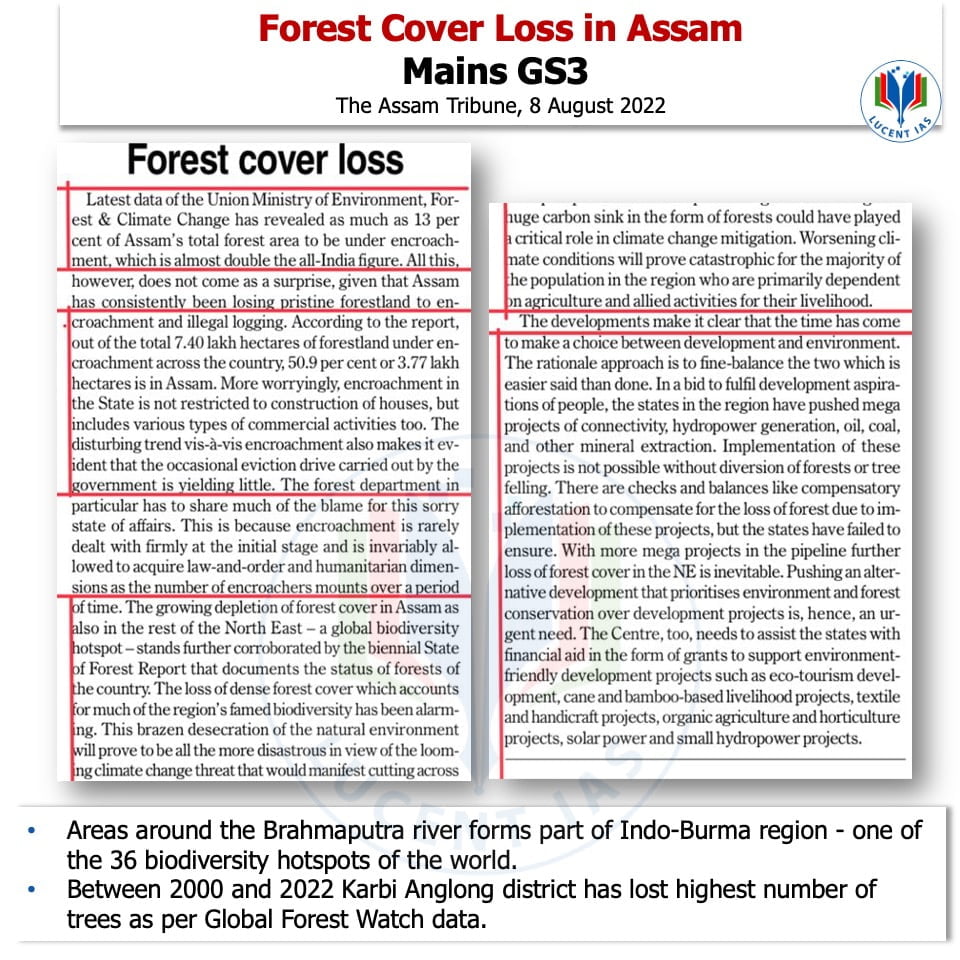 Tackling the issue of Terrorism in Assam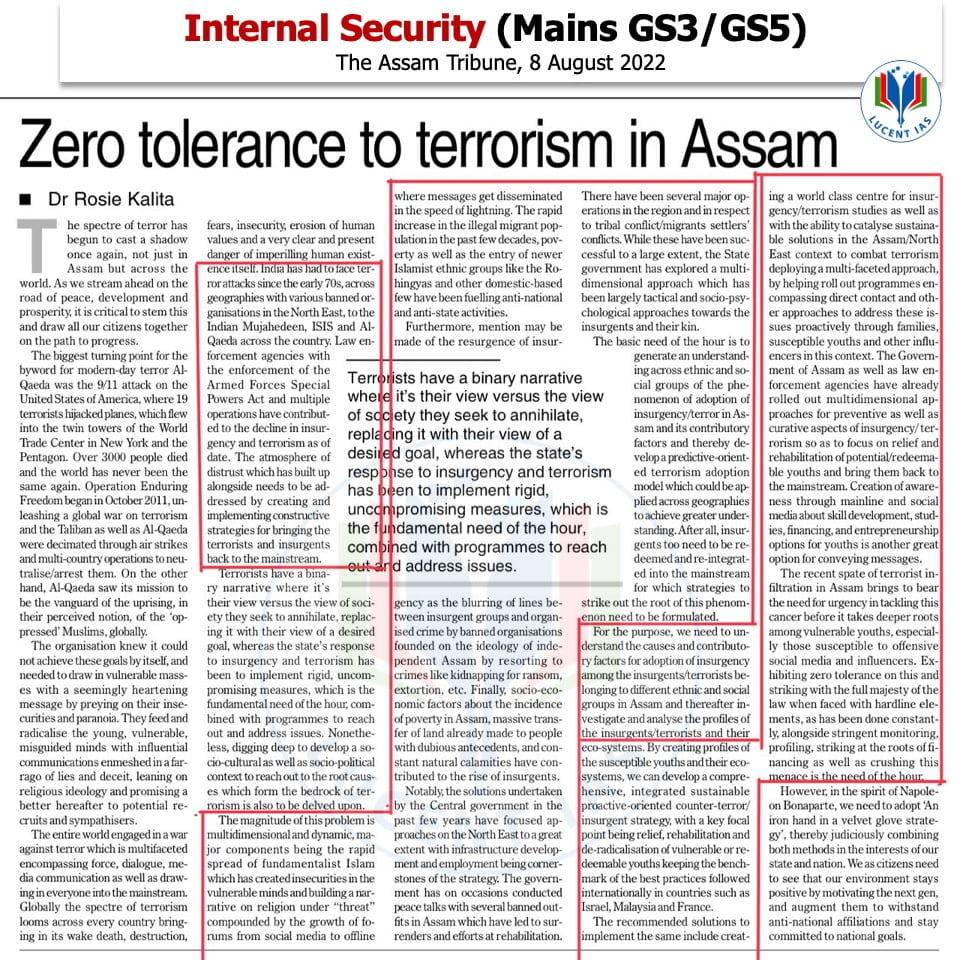 Small Satellite Launch Vehicle (SSLV): Key Features
What are the various Challenges to Tea industry in India?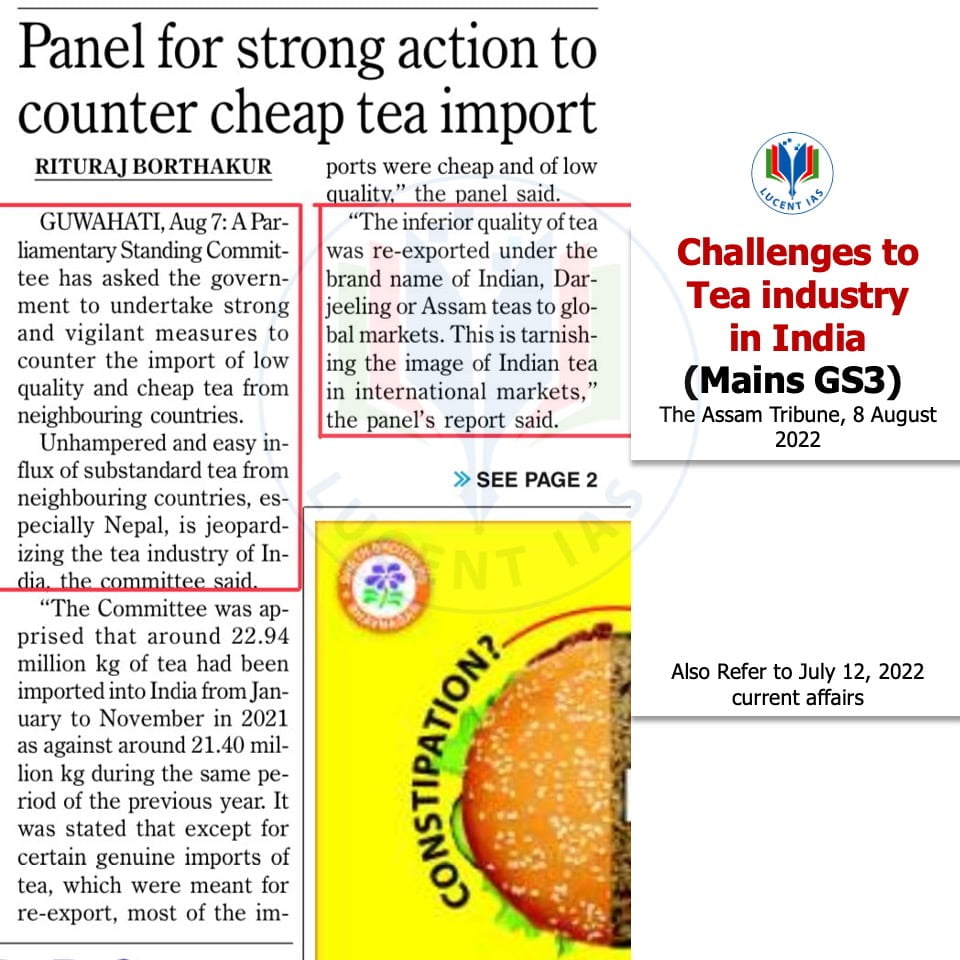 Zero Tolerance Against Corruption, E-Governance and Vigilence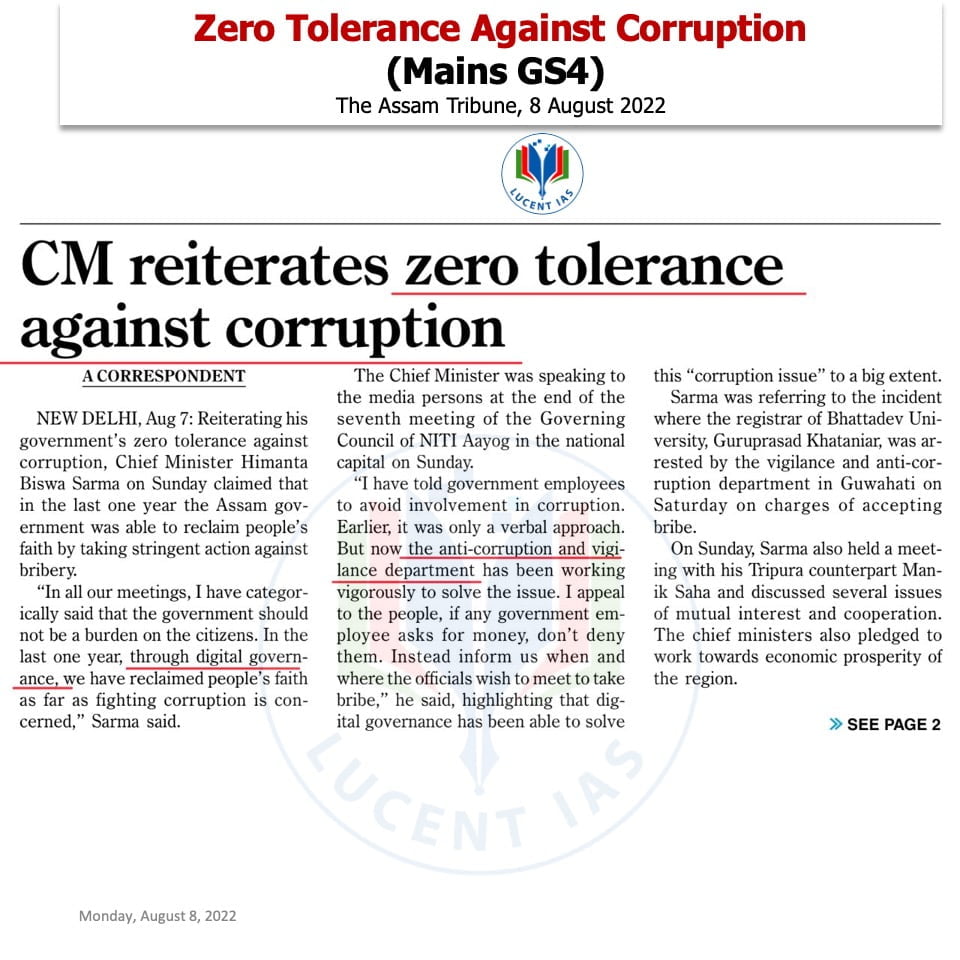 Vice Presidential Election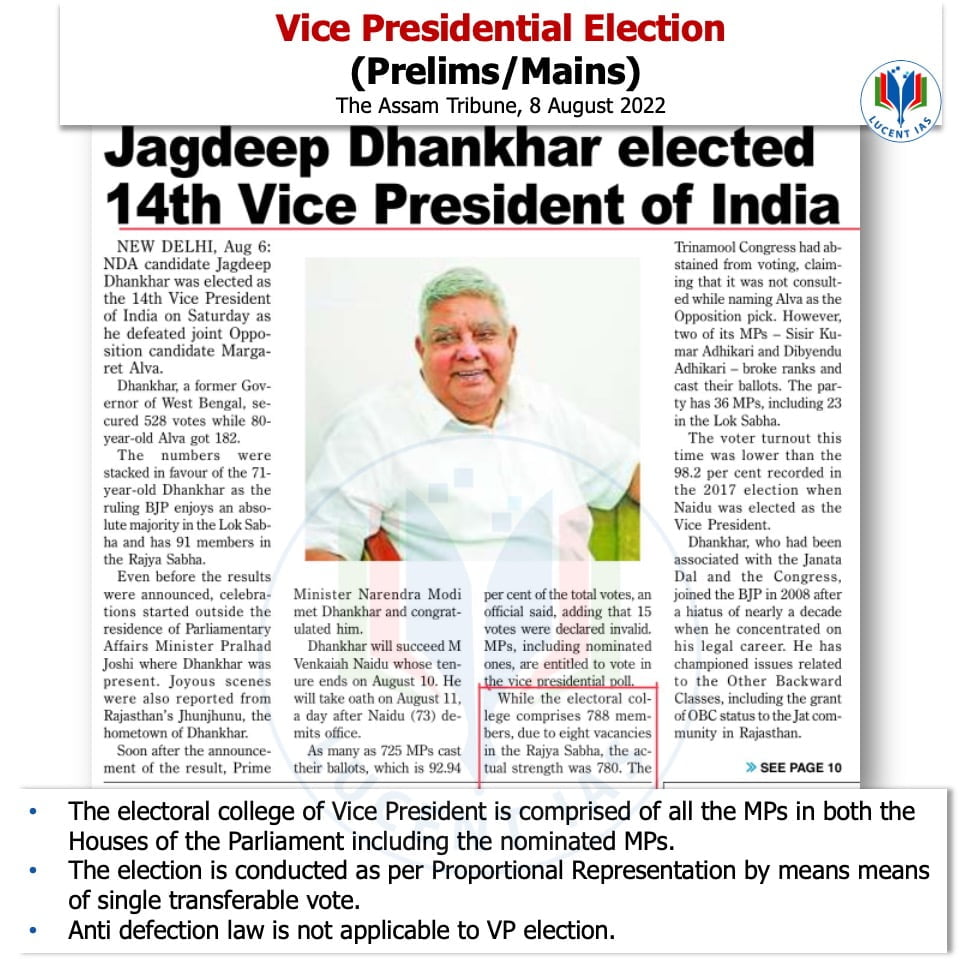 India's Cooperation with Bahrain based Combined Maritime Forces (CMF)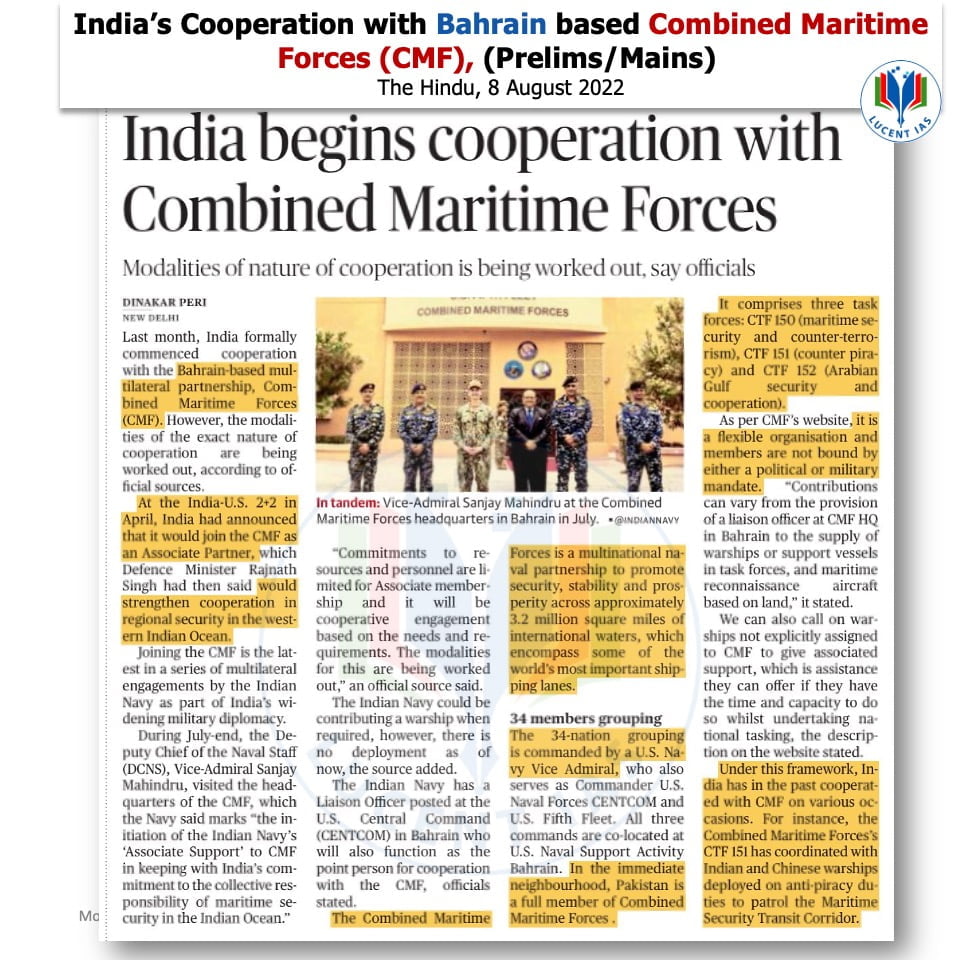 Coral Reefs: the "underwater tropical rainforest"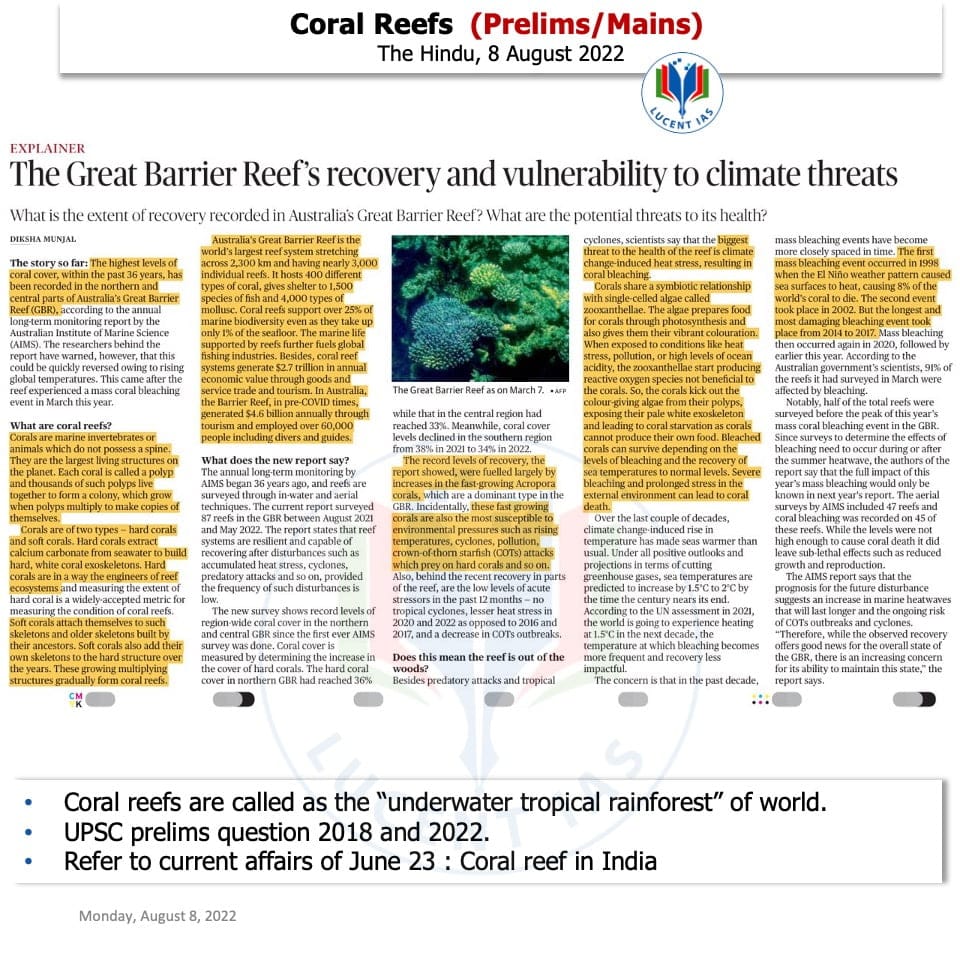 Functioning of Judiciary (GS2+PSIR)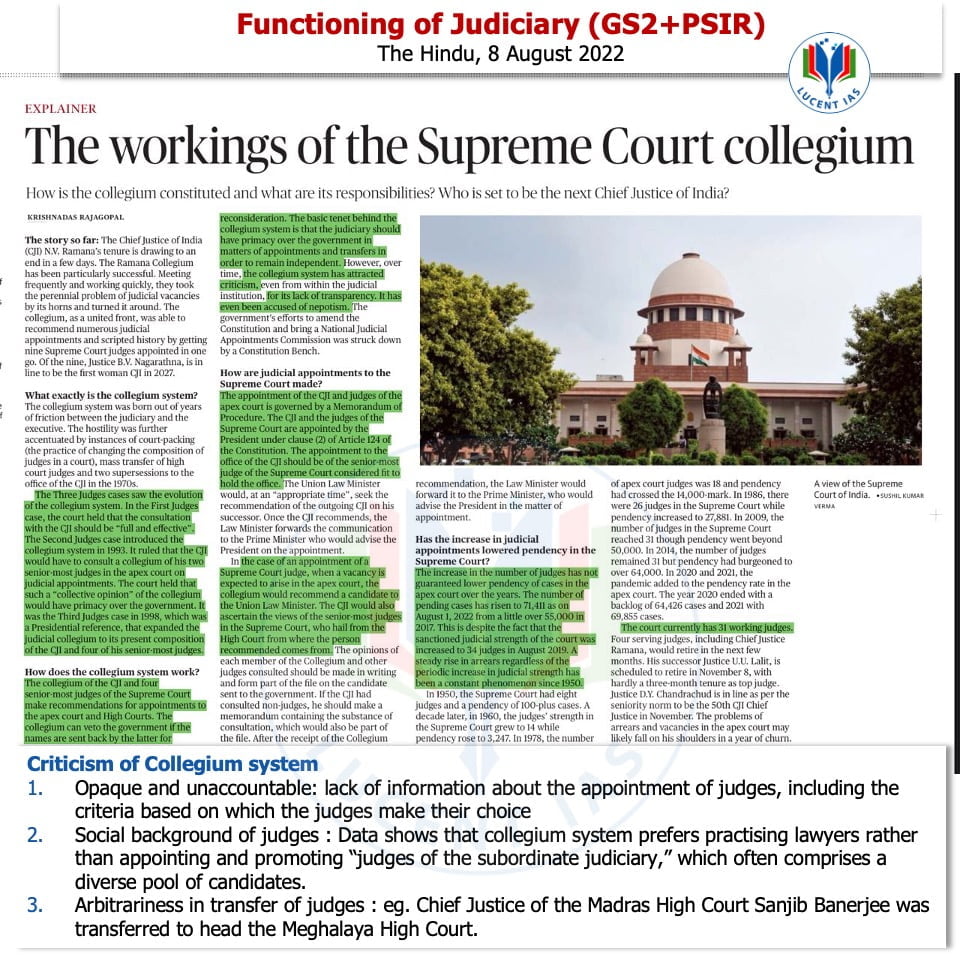 7th NITI Governing Council Meeting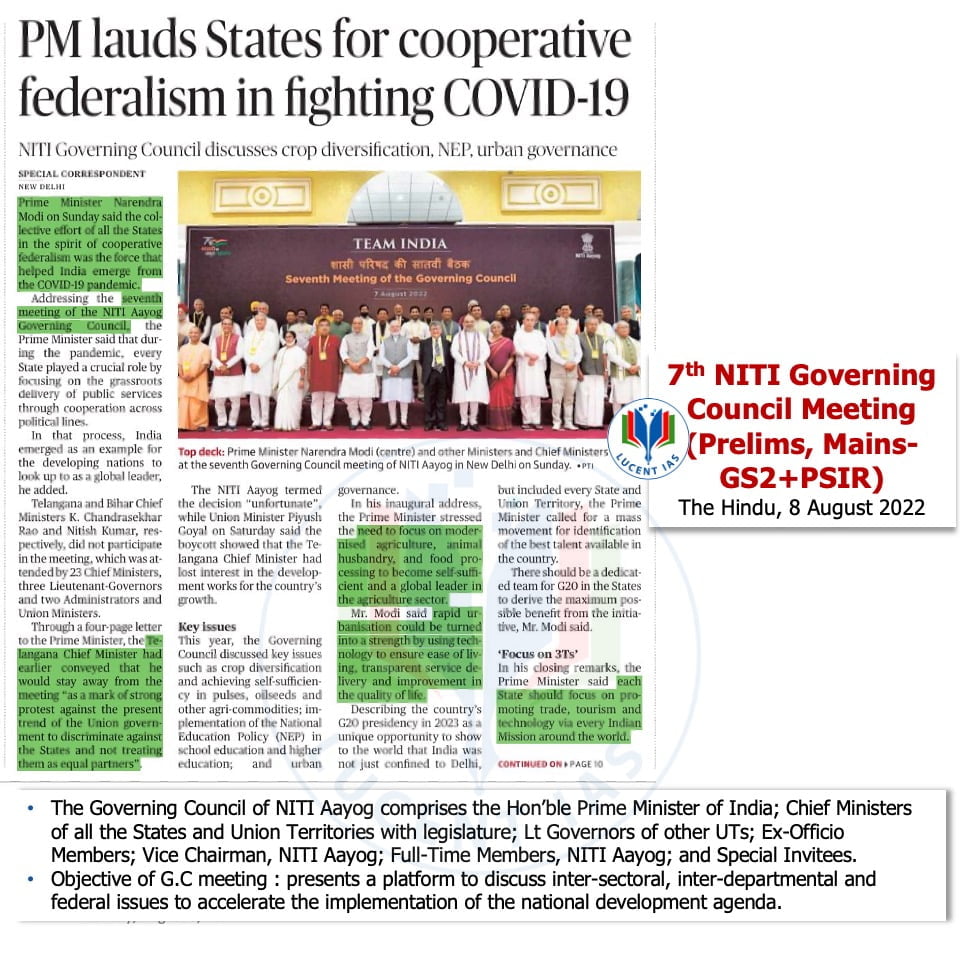 Assam Government's Move to teach Science, Mathematics in School from Class III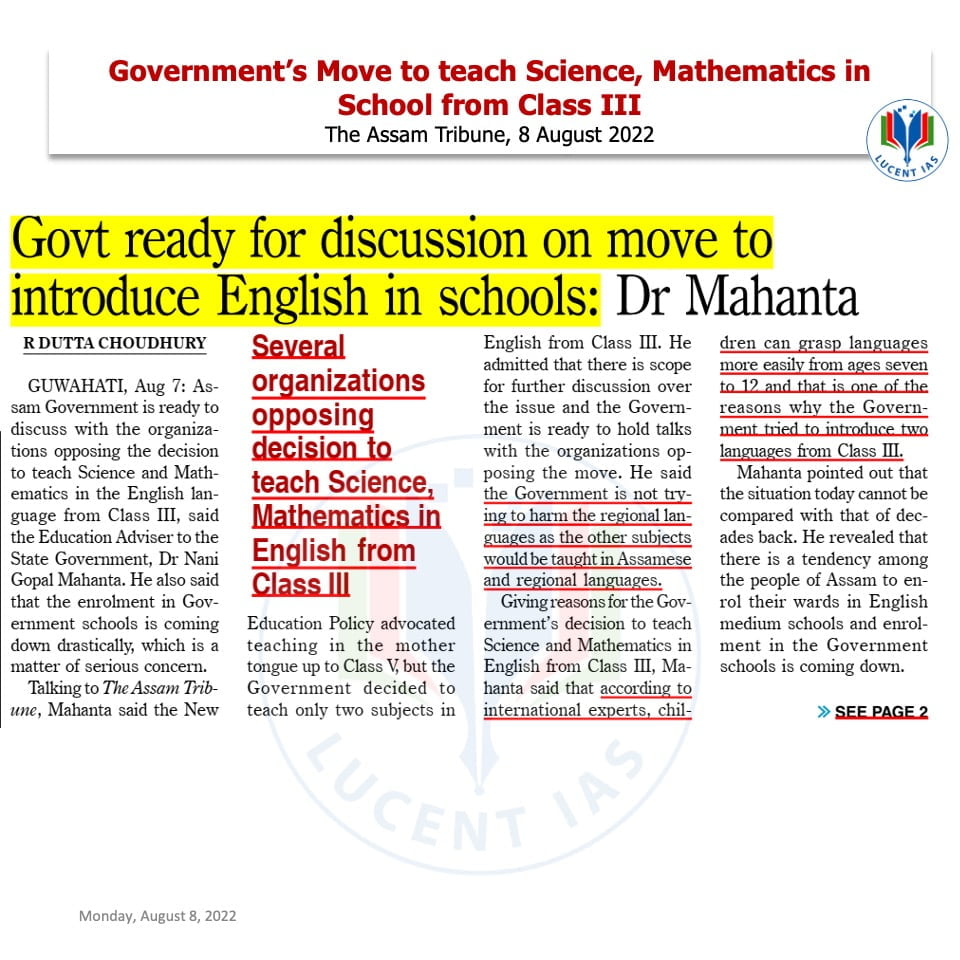 Today's MCQ for APSC CCE Prelims-1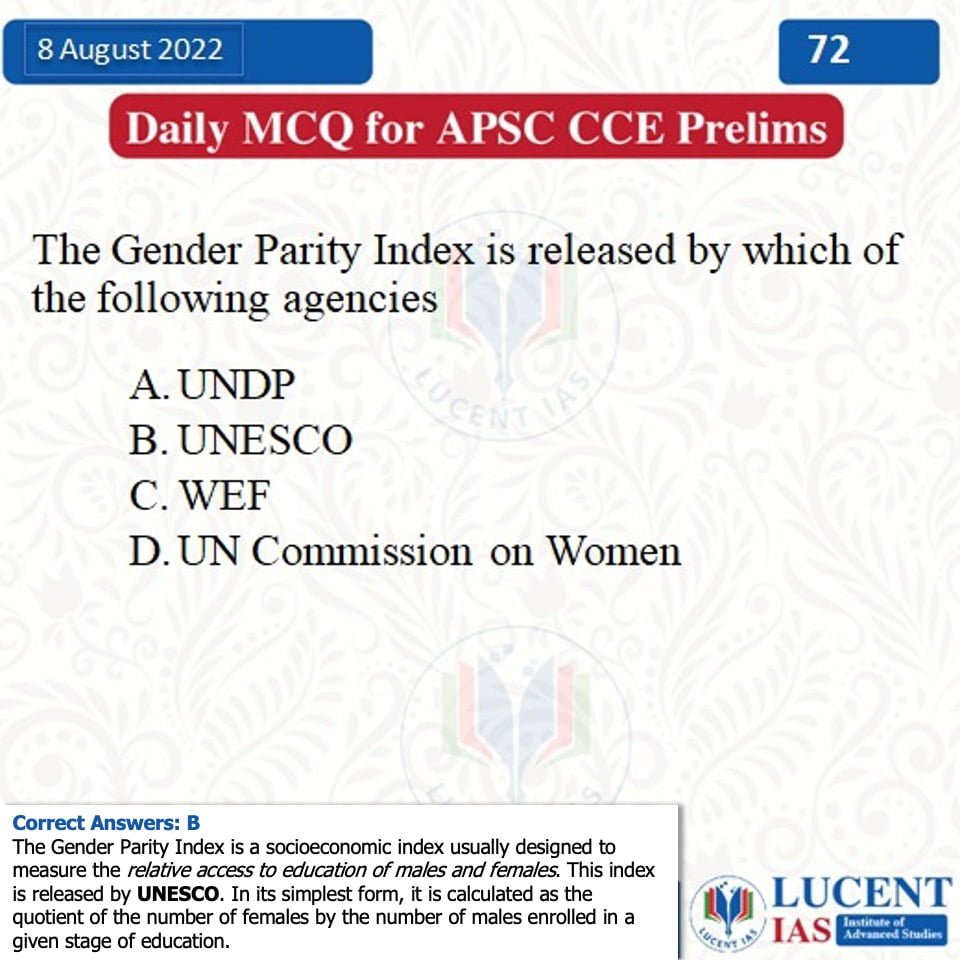 Today's MCQ for APSC CCE Prelims-2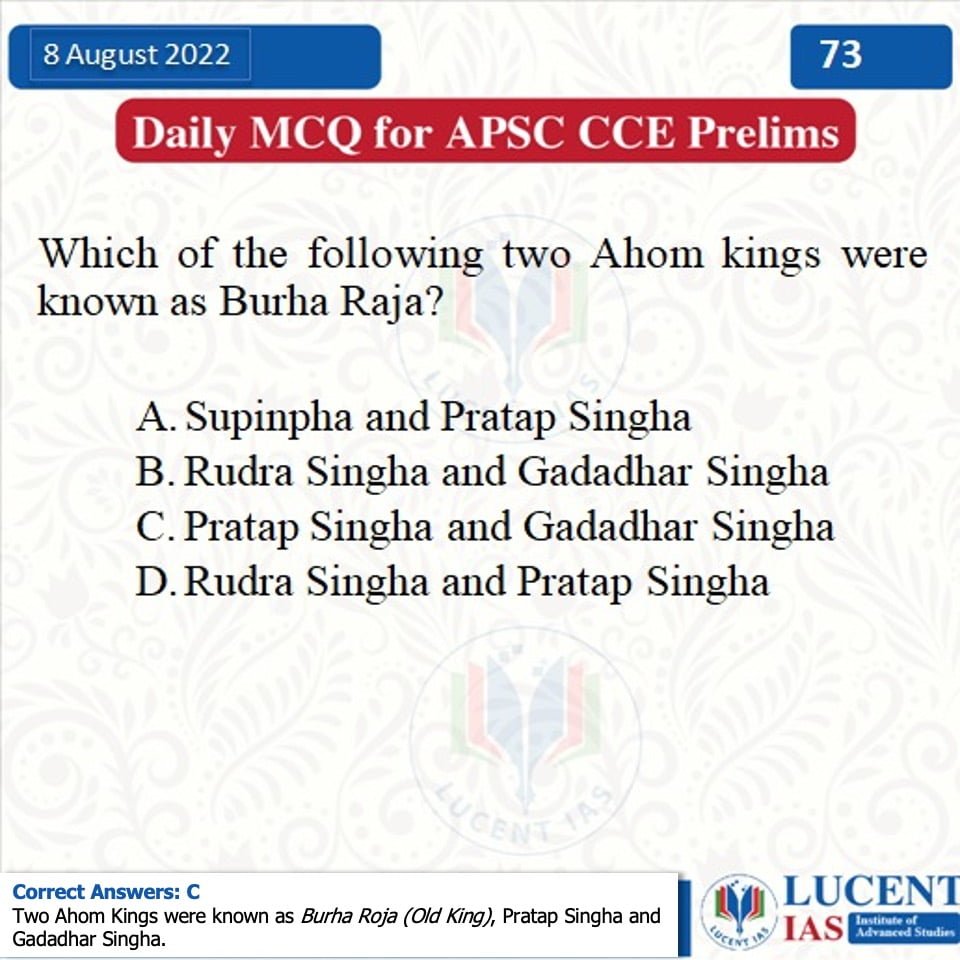 Video: Decline of The Indus Valley Civilization | Ancient Indian History by Mukesh Sir
Ad: The Last Foundation Batch of Lucent IAS | Admission Open Now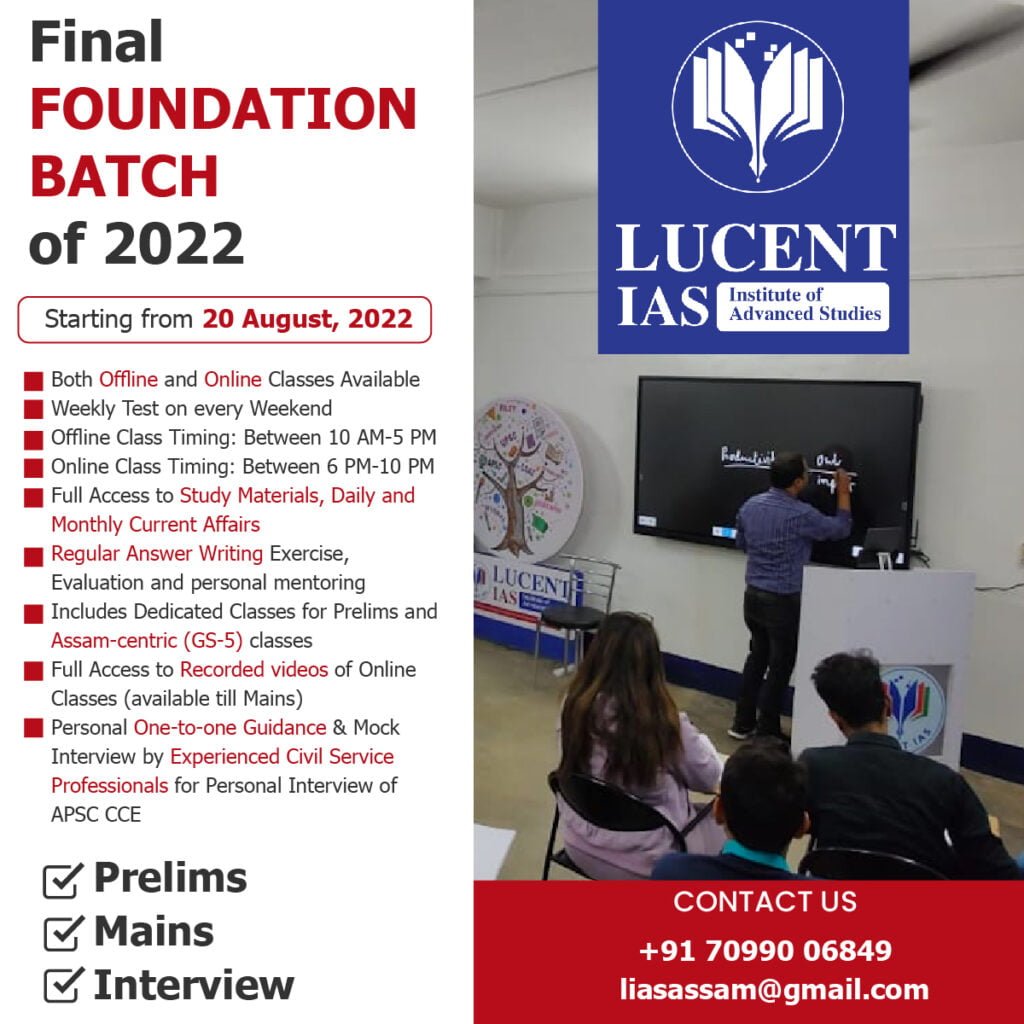 Download the full PDF of the daily Current Affairs compiled from The Hindu, The Indian Express and The Assam Tribune. Compiled by Lucent IAS: Offering the Best APSC Coaching in Guwahati.
About Lucent IAS– Best APSC Coaching in Guwahati
Lucent IAS is a leading Civil Service Coaching Institutions in Assam. Located in Guwahati, this institution provides best-in-class learning experience and top-class study materials to Civil Service Aspirants targeting UPSC and APSC exams in the Northeast India Region.
To know more, visit our website: www.lucentias.com
Lucent IAS Office Address: Baruah Mansion,First floor, near Apex Bank, Opposite CPWD office, Bamunimaidam, Guwahati, Assam 781021
Mobile/WhatsApp: +91 70990 06849
Follow us on:
Call/WhatsApp: +91 70990 06849
Join our Telegram Channels: