Download today's Current Affairs Compilation and Analysis of The Hindu, The Indian Express and The Assam Tribune, compiled by Lucent IAS: The Best APSC Coaching Institute in Assam. Very Important for UPSC CSE and APSC CCE Examinations (28 June 2022)
Skill Development initiatives in Assam: (Important for GS-3, GS-5 and Prelims)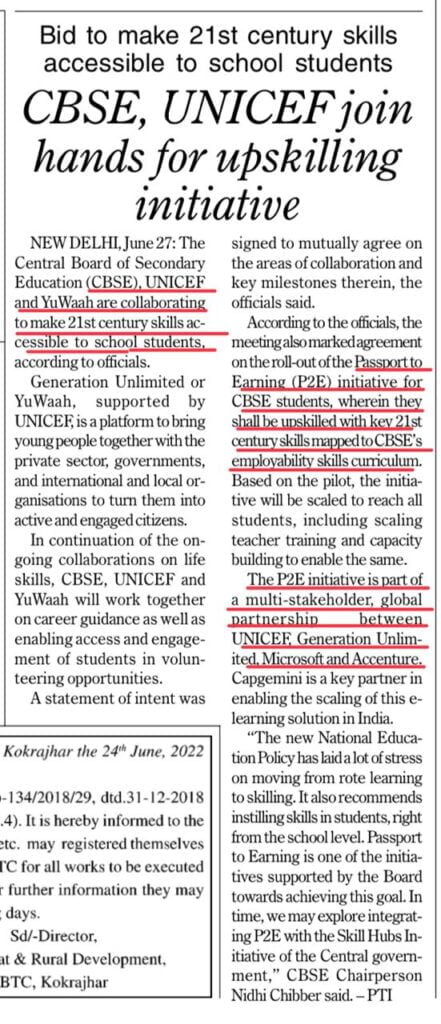 Relevant Questions in APSC CCE 2020 (Prelims):
The Central Board of Secondary Education (CBSE) partnered with which company to launch a curriculum on Digital Safety and Augmented Reality for students and educators?
Facebook
Google
Microsoft
Apple
Societal Issues in Assam: Drugs Abuse and Drug Trafficking(Important for GS-3, GS-5 )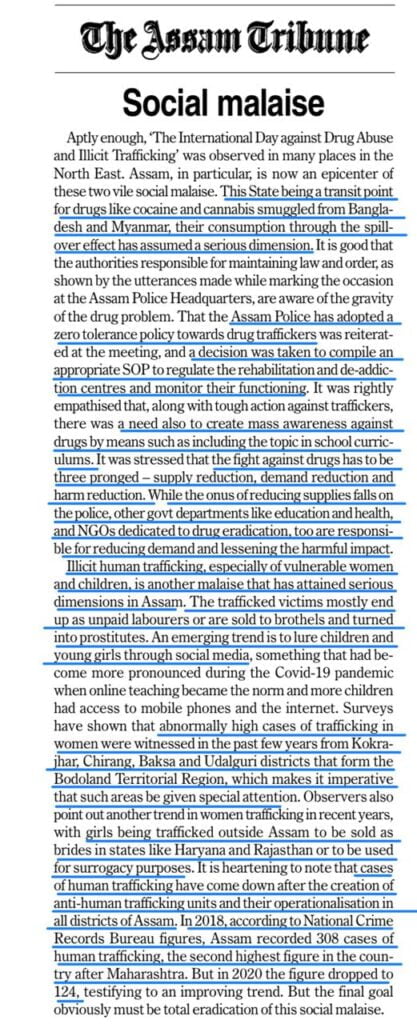 Assam is close to Golden Triangle – Thailand, Lao, and Myanmar – which is a key narcotics hub of the world.
Agroforestry & Rural Livelihood (Important for GS-3, GS-5 )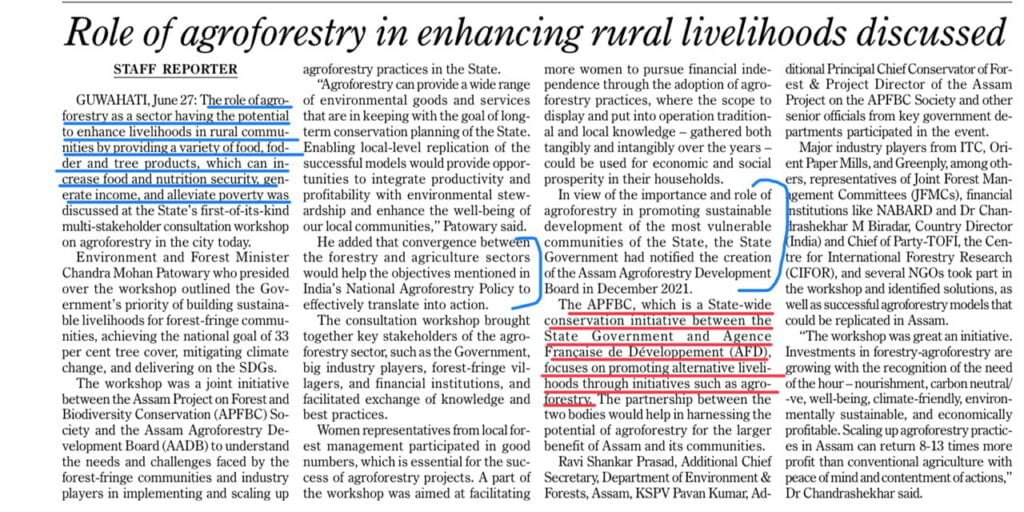 ASSAM PROJECT ON FOREST AND BIODIVERSITY CONSERVATION (APFBC)
Created by Assam Govt. to restore forest ecosystems, in collaboration with the forest dependent communities, to enhance their livelihoods and ensure conservation and sustainable use of biodiversity.
It has signed an agreement with French public financial institution AFD (French Development Agency) for assistance for five years towards the development of the state's forests and ecosystems, and preserve their biodiversity.
2022 Resilient Democracies Statement – G7 (Important for GS-2 (IR), PSIR)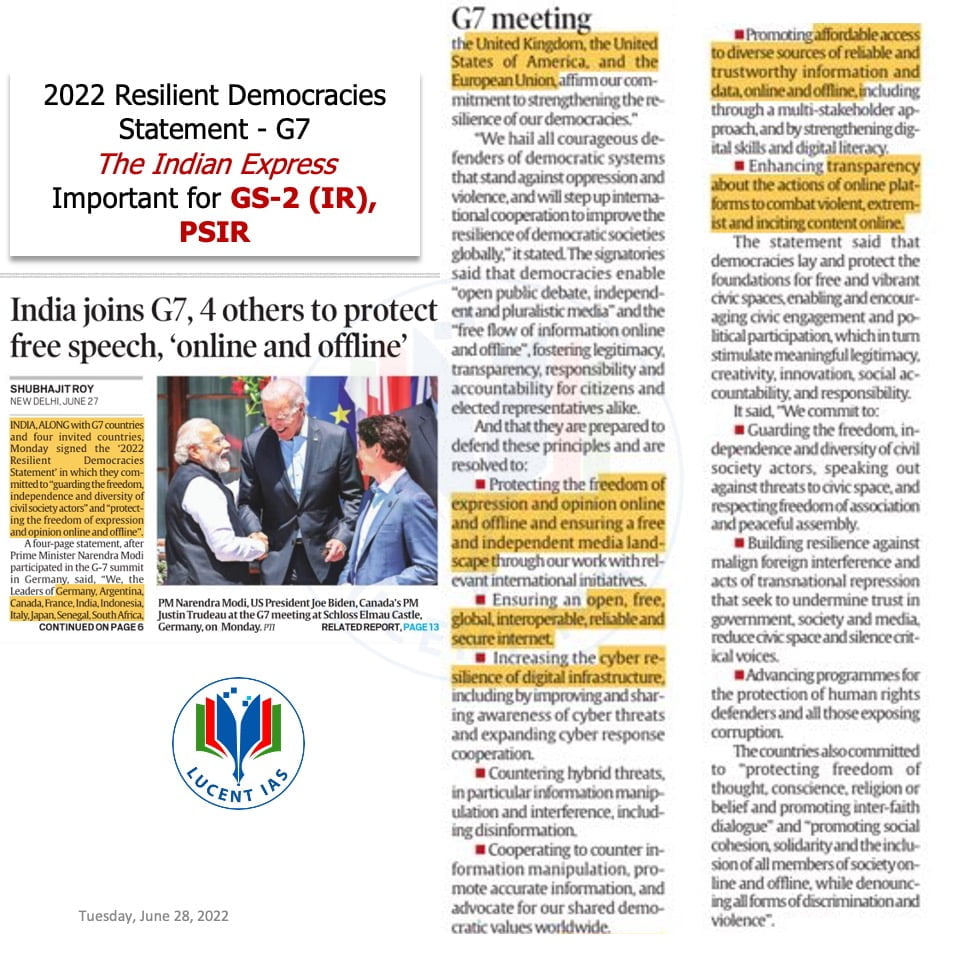 Gig Economy (Important for GS-1, GS-3)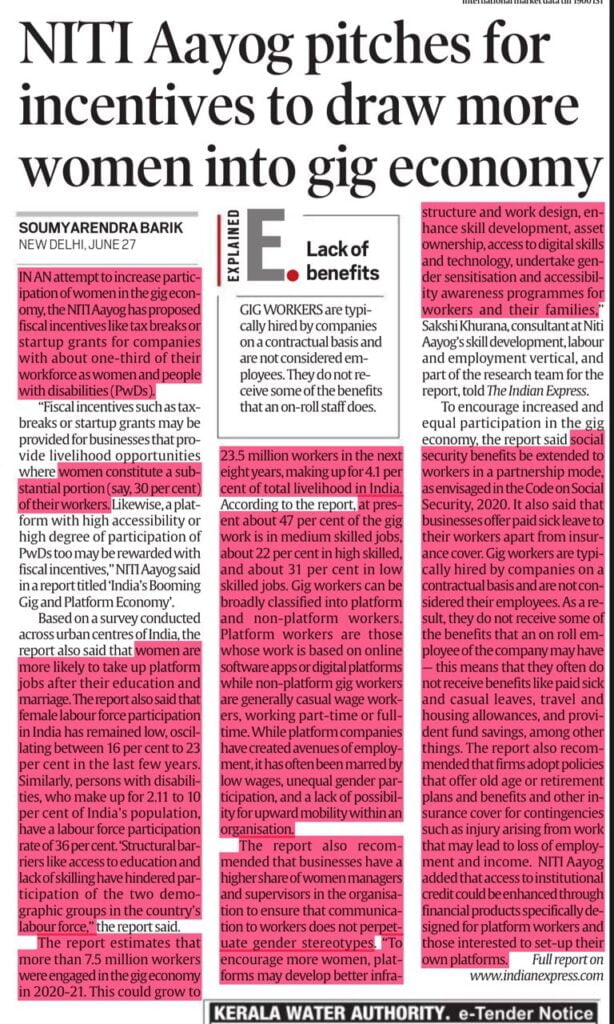 UPSC CSE 2021 GS-1 Questions
Question: Examine the role of 'Gig Economy' in the process of empowerment of women in India. (Answer in 150 words) Marks: 10
Road Safety & Infrastructure (Important for GS-3)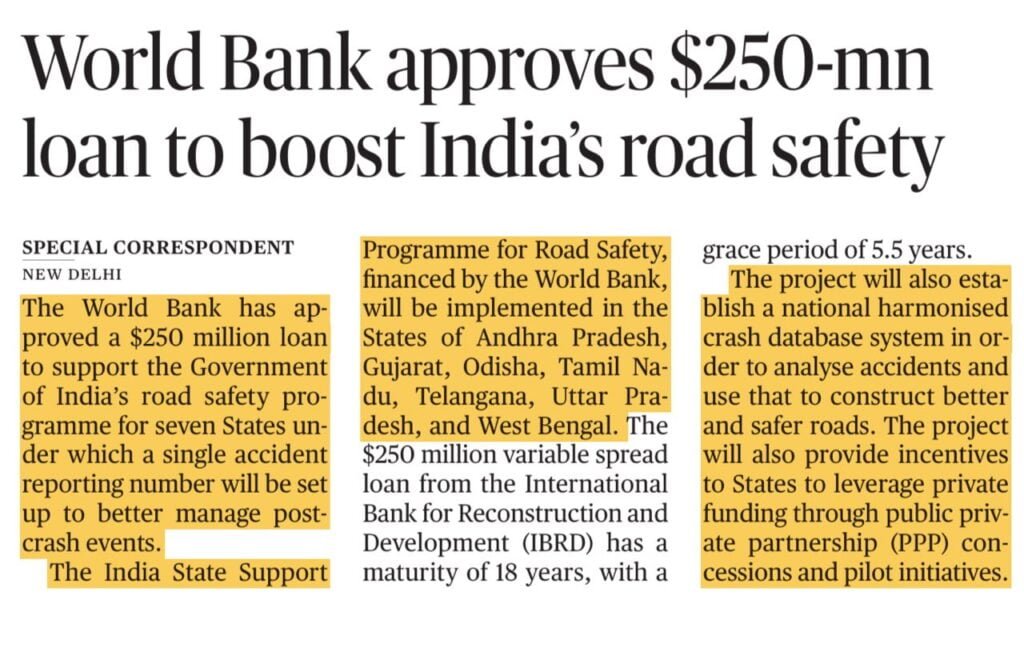 Performance Grading Index for Districts (PGI-D) (Important for GS-2 (Social Justice))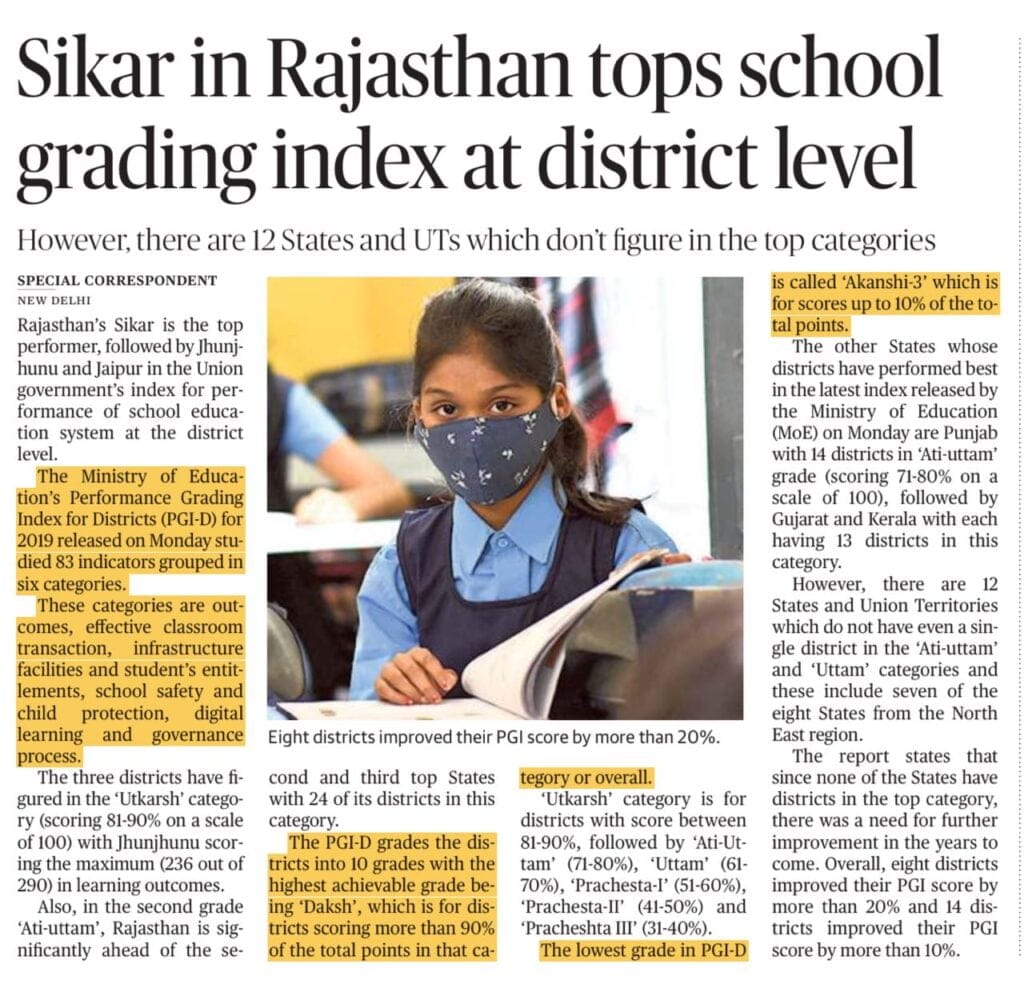 Anti-defection Law | দলত্যাগ বিৰোধী আইন | Current Affairs
Indian Prehistory Concepts
Download the full PDF of the daily Current Affairs compiled from The Hindu, The Indian Express and The Assam Tribune. Compiled by Lucent IAS: The Best APSC Coaching Institute in Assam.
About Lucent IAS– The Best APSC Coaching Institute in Assam
Lucent IAS is a leading Civil Service Coaching Institutions in Assam. Located in Guwahati, this institution provides best-in-class learning experience and top-class study materials to Civil Service Aspirants targeting UPSC and APSC exams in the Northeast India Region.
To know more, visit our website: www.lucentias.com
Lucent IAS Office Address: Baruah Mansion,First floor, near Apex Bank, Opposite CPWD office, Bamunimaidam, Guwahati, Assam 781021
Mobile/WhatsApp: +91 70990 06849
Follow us on:
Call/WhatsApp: +91 70990 06849
Join our Telegram Channels: