Download today's Current Affairs Compilation and Analysis of The Hindu, The Indian Express and The Assam Tribune, compiled by Lucent IAS: The Best APSC Coaching Institute in Assam. Very Important for UPSC CSE and APSC CCE Examinations (25 June 2022)
Sahitya Akademi for Translation 2021: (Important for APSC GS-5 Paper and Prelims)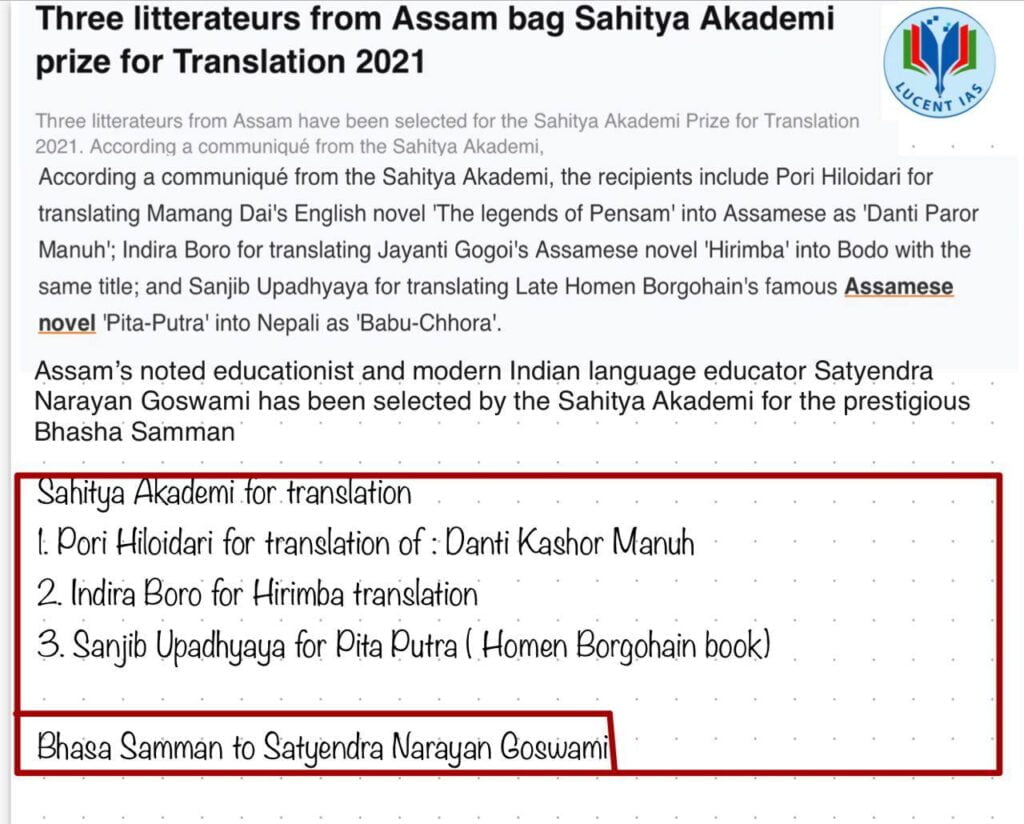 The Intelligence Bureau and New IB Chief (Important for Internal Security(GS-3), GS-5 Paper and Prelims)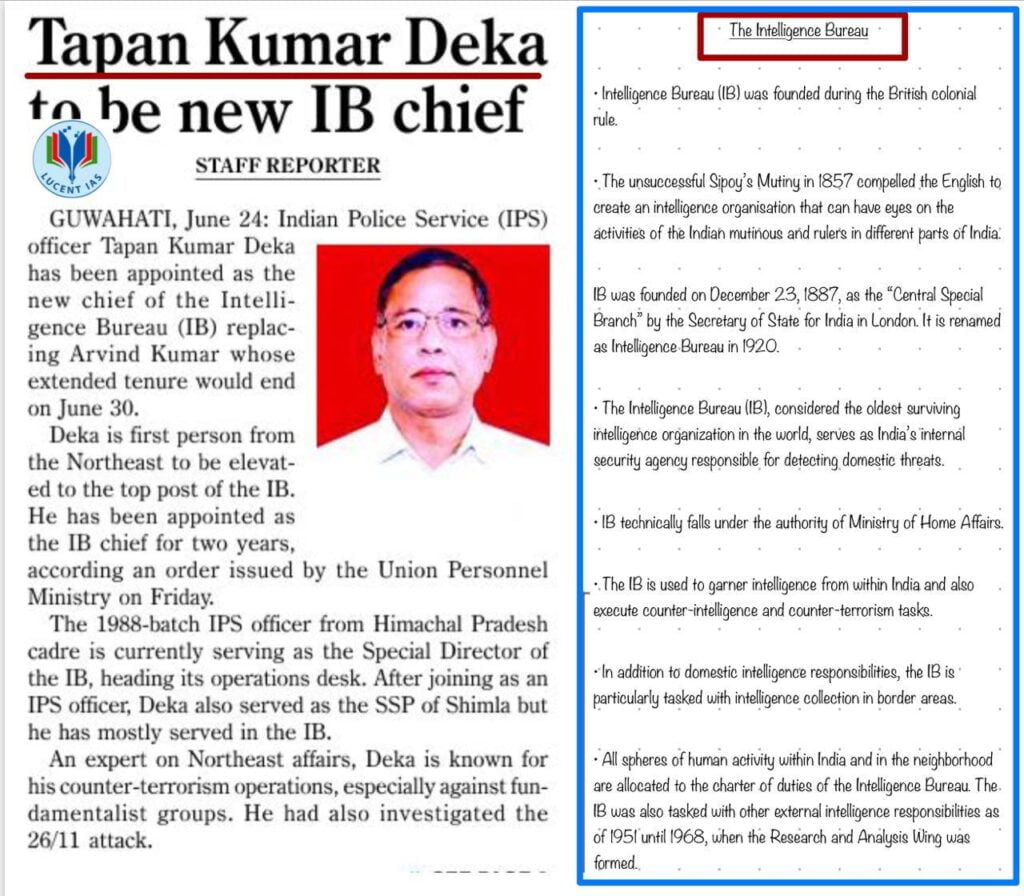 Single-Plastic Ban and Initiatives by Assam Govt. (Important for GS-3, GS-5 Paper and Prelims)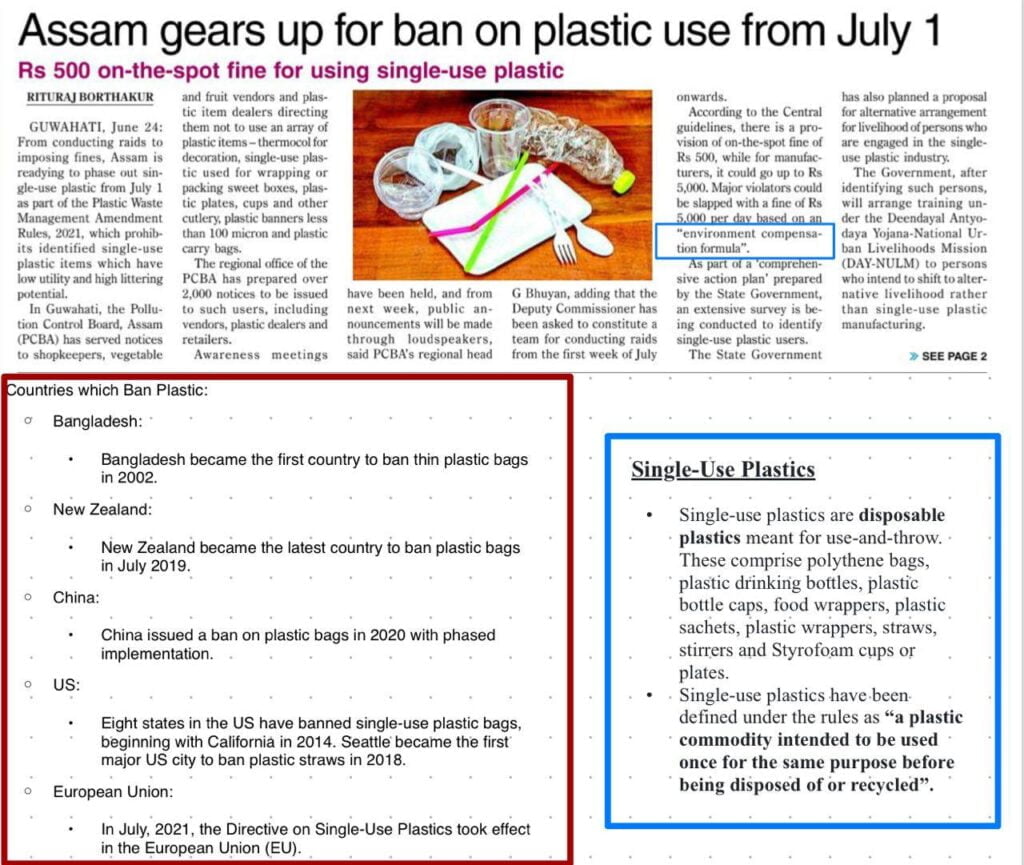 HN Borthakur: Sahitya Akademi Award Winning Litterateur (Important for GS-5 Paper and Prelims)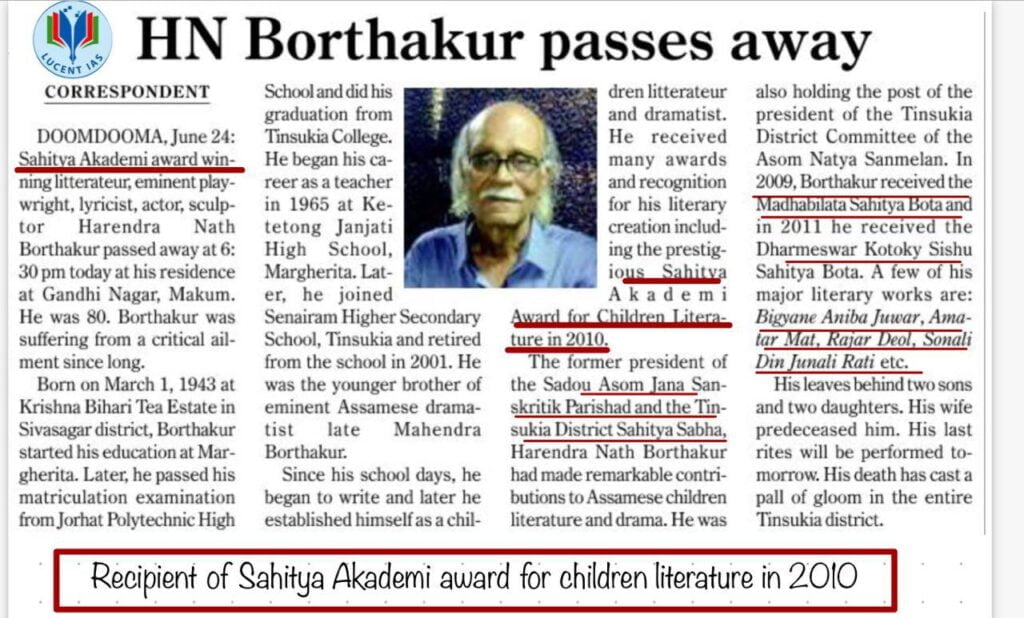 Topic: Eco-Sensitive Zones, Source: The Indian Express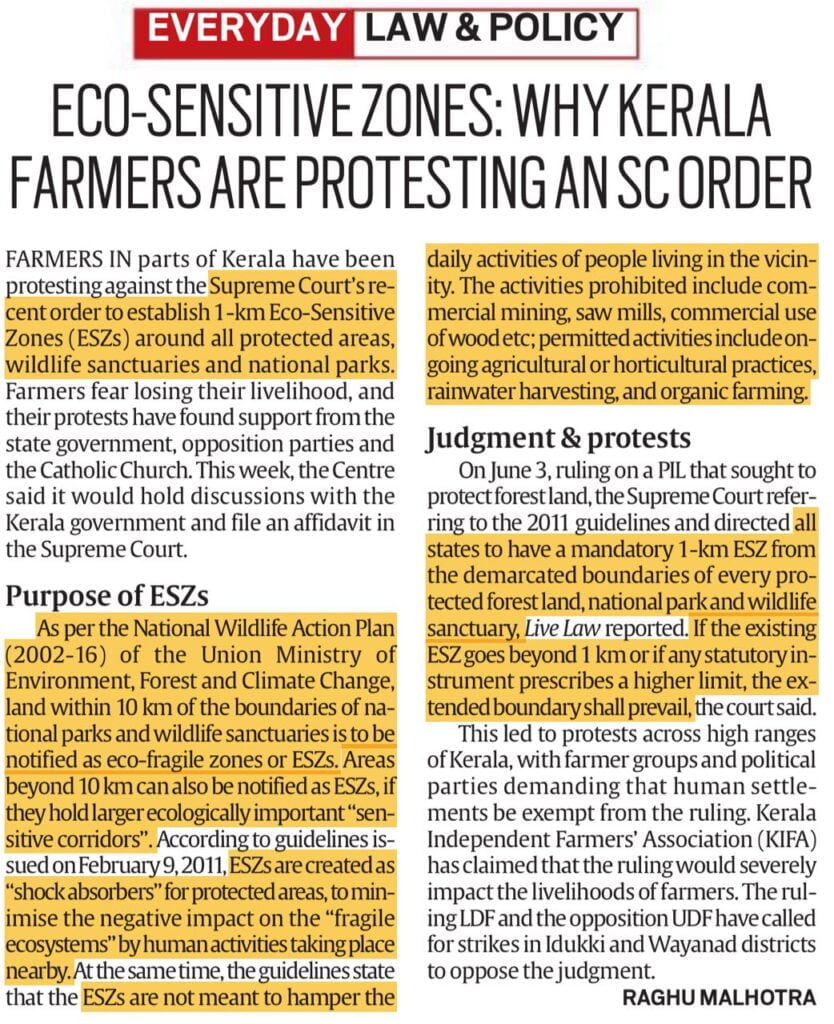 Eco – sensitive Zones are declared under Environment Protection Act, 1986 by MoEFCC.
Activities allowed in ESZ:
Permitted activities: Ongoing agricultural or horticultural practices, rainwater harvesting, organic farming, use of renewable energy sources, adoption of green technology for all activities.
Regulated activities: Felling of trees, establishment of hotels and resorts, commercial use of natural water, erection of electrical cables, drastic change of agriculture system, e.g. adoption of heavy technology, pesticides etc, widening of roads.
Prohibited activities: Commercial mining, saw mills, industries causing pollution (air, water, soil, noise etc), establishment of major hydroelectric projects (HEP), commercial use of wood, Tourism activities like hot-air balloons over the National Park, discharge of effluents or any solid waste or production of hazardous substances.
Topic: VL-SRSAM Missile System, Source: The Indian Express (Important for GS-3 Paper and Prelims)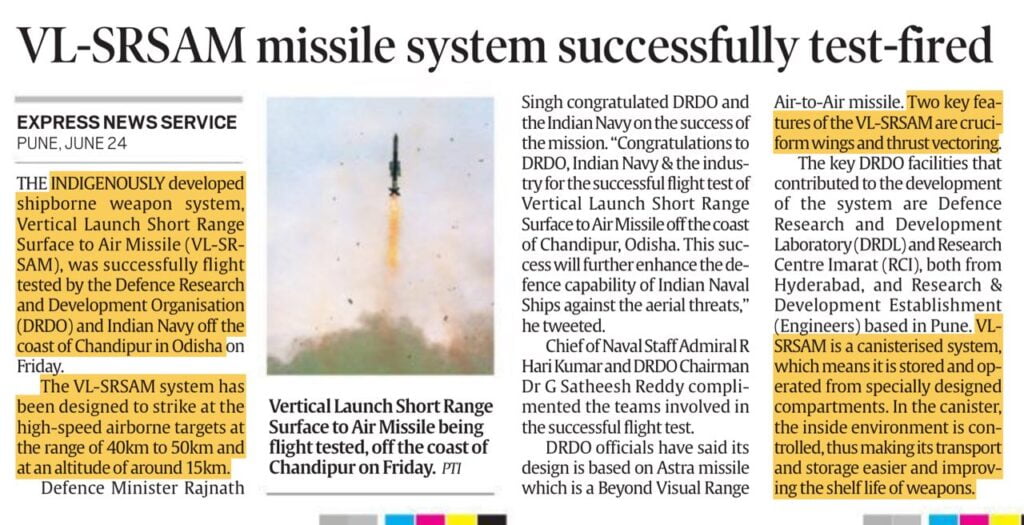 Topic: Environment & Ecology, Source: The Hindu, (Important for GS-3, GS-5 Paper and Prelims)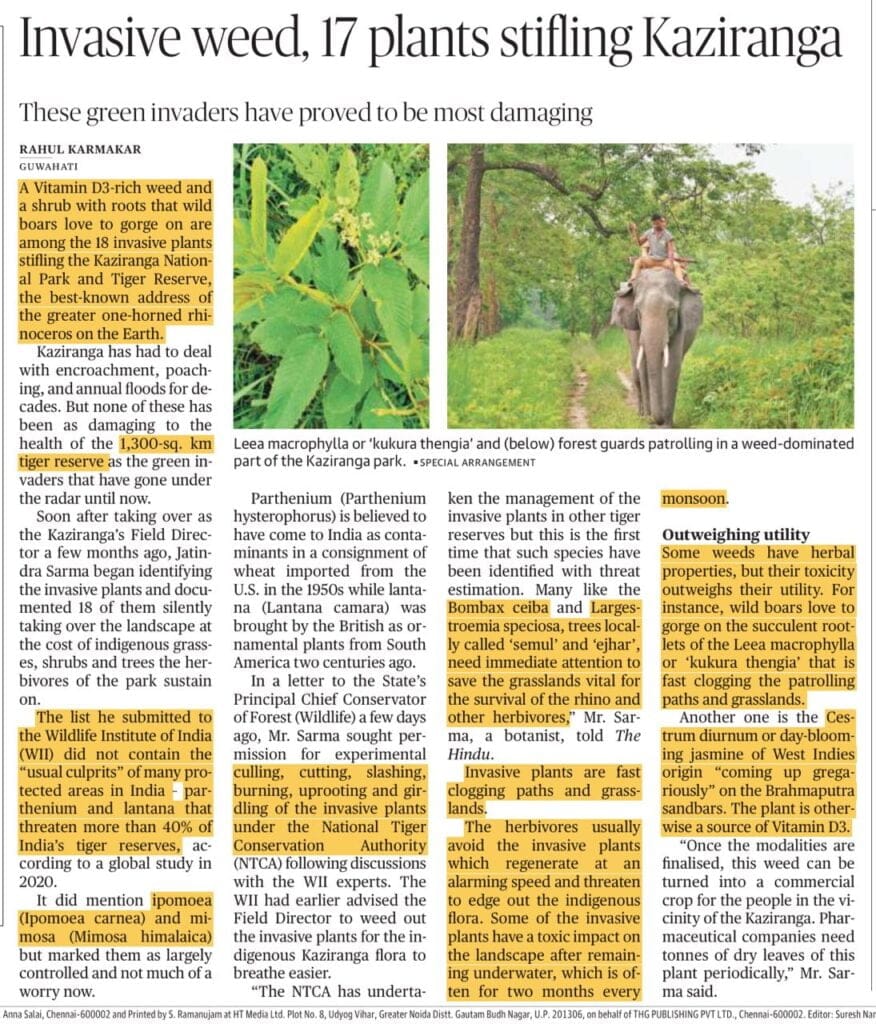 An "invasive species" is defined as a species that is:

Non-native (or alien) to the ecosystem under consideration; and,
Whose introduction causes or is likely to cause economic or environmental harm or harm to human health.
Some of the invasive plants in Kaziranga have medicinal utility, but they are toxic for ecology of Kaziranga.
Topic: BRICS Summit, Source: The Hindu (Important for GS-2 Paper and Prelims)
14th BRICS Summit, 2022
Hosted by China virtually.
Theme "Foster High-Quality BRICS Partnership, Usher in a New Era for Global Development."
Adopted Beijing Declaration.
BRICS
Group of major emerging economies comprising Brazil, Russia, India, China and South Africa.
BRICS countries deliberate on important issues under the three pillars 

Political and Security,
Economic and financial
Cultural and people to people exchanges.

New Development Bank (finances infrastructure and renewable energy projects in the BRICS countries)

First proposed by India in 2012
Established by Fortaleza Declaration (Brazil) at 6th Summit, 2014.
HQ at Shanghai 

Contingent Reserve Arrangement (a financial stability mechanism for countries affected by crises in their balance of payments)

1st announced at Fortaleza Summit, 2014
It came into force in 2015 by Ufa Declaration (Russia), 2015.
India has hosted BRICS annual summit thrice – 2012, 2016, 2021.
Questions in UPSC Prelims and GS-3 in 2014, 2015 and 2016
Sociology (Optional) Masterclass by Lucent IAS; 26 June 2022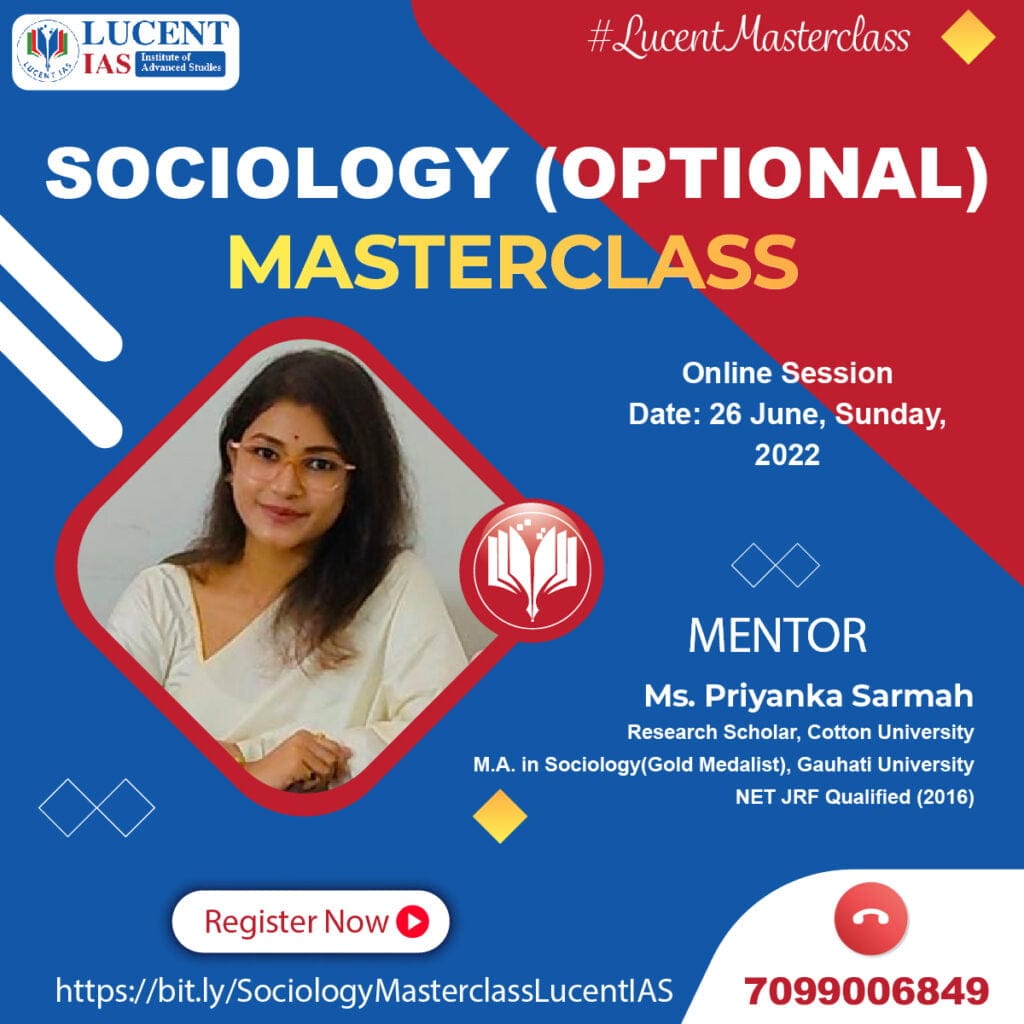 Personal Mentoring for UPSC or APSC Civil Services Examinations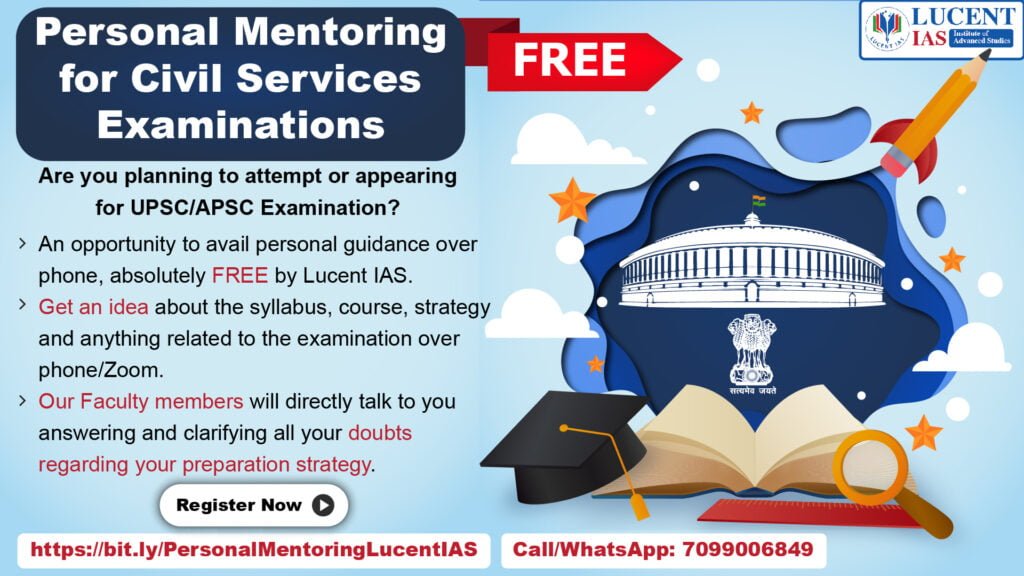 Registration Link: https://bit.ly/PersonalMentoringLucentIAS
Download the full PDF of the daily Current Affairs compiled from The Hindu, The Indian Express and The Assam Tribune. Compiled by Lucent IAS: The Best APSC Coaching Institute in Assam.
About Lucent IAS– The Best APSC Coaching Institute in Assam
Lucent IAS is a leading Civil Service Coaching Institutions in Assam. Located in Guwahati, this institution provides best-in-class learning experience and top-class study materials to Civil Service Aspirants targeting UPSC and APSC exams in the Northeast India Region.
To know more, visit our website: www.lucentias.com
Lucent IAS Office Address: Baruah Mansion,First floor, near Apex Bank, Opposite CPWD office, Bamunimaidam, Guwahati, Assam 781021
Mobile/WhatsApp: +91 70990 06849
Follow us on:
Call/WhatsApp: +91 70990 06849
Join our Telegram Channels: