Download today's Current Affairs Compilation and Analysis of The Hindu, The Indian Express and The Assam Tribune, compiled by Lucent IAS: The Best APSC Coaching Institute in Assam. Very Important for UPSC CSE and APSC CCE Examinations (24 June 2022)
Assam Flood: A Much Important Topic for Mains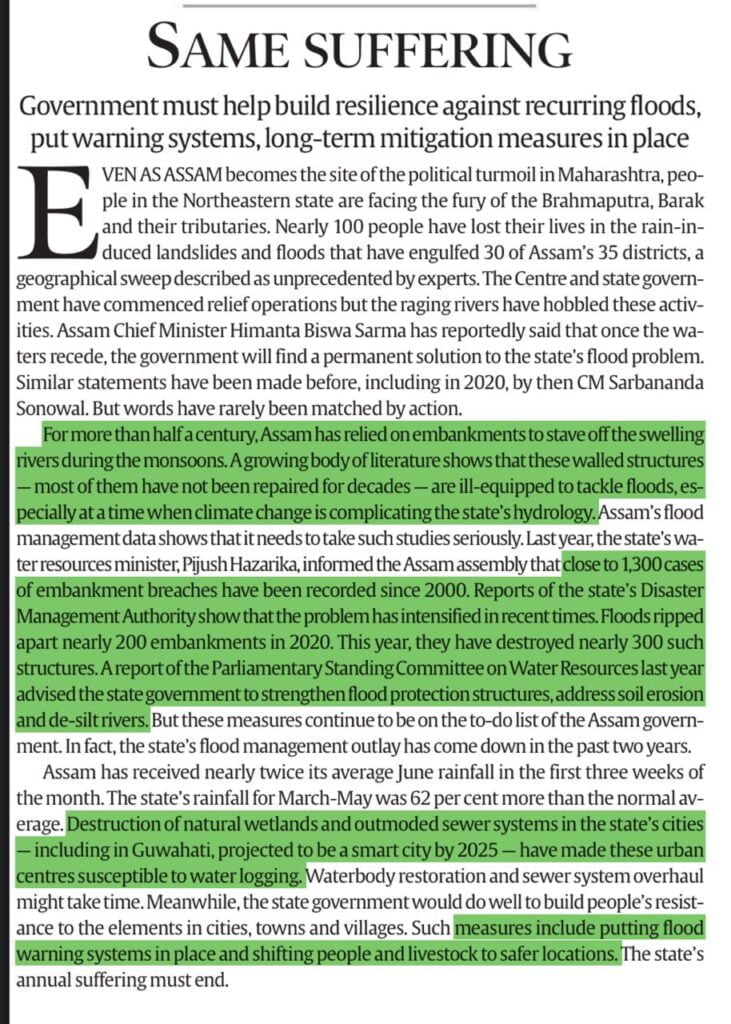 Major Factors behind the Flood problems in Assam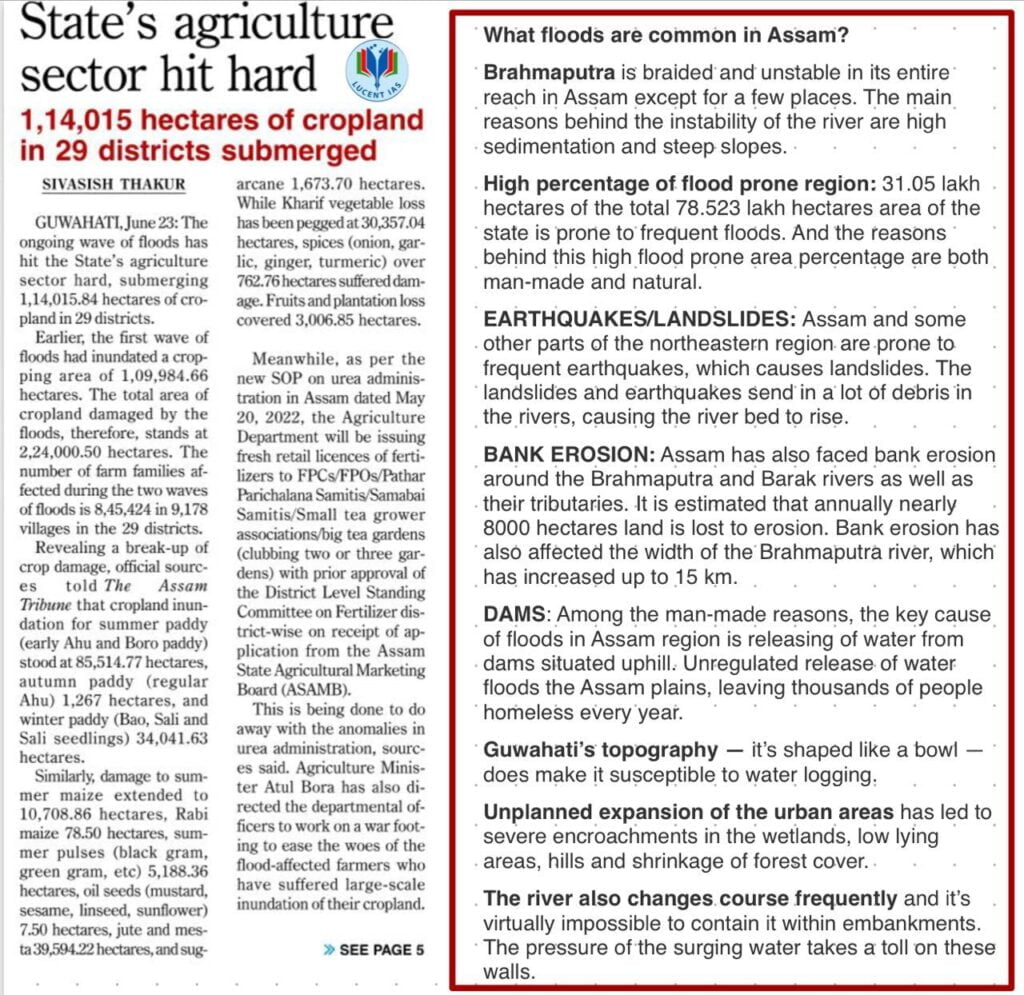 Child Labour: Constitutional and Legal Provisions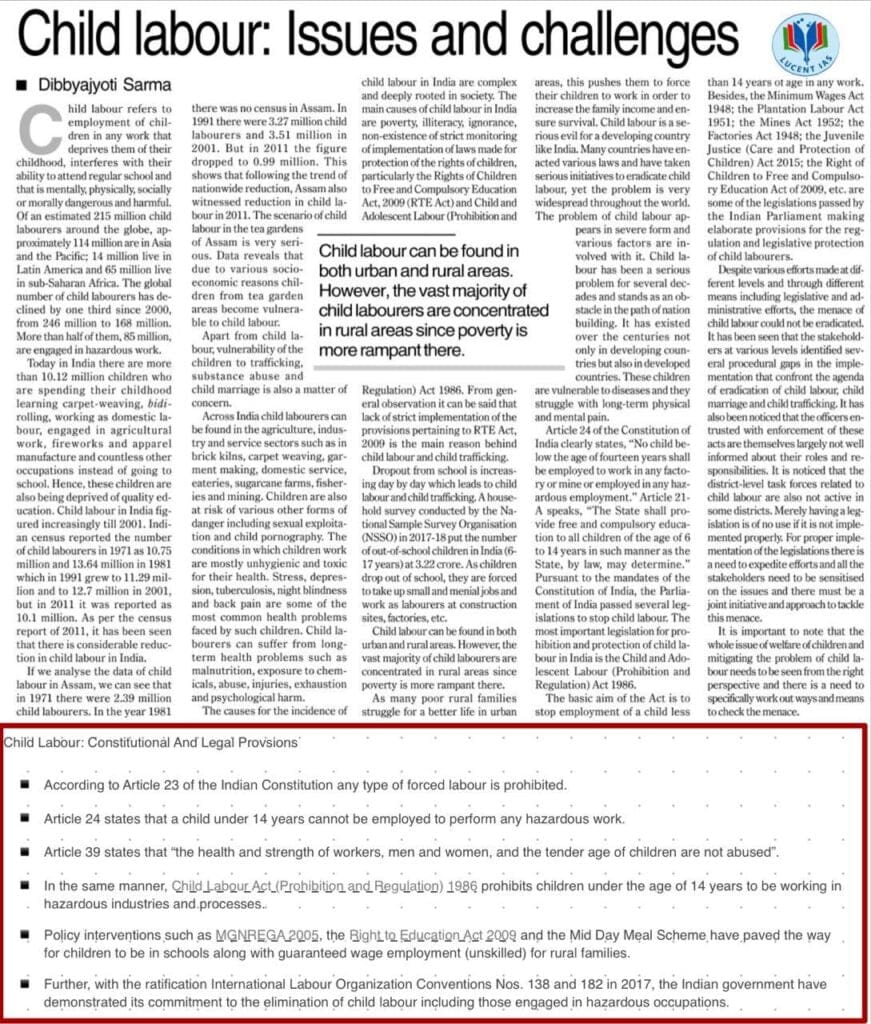 ONDC Network and Digital Commerce (Science & Technology Current Affairs)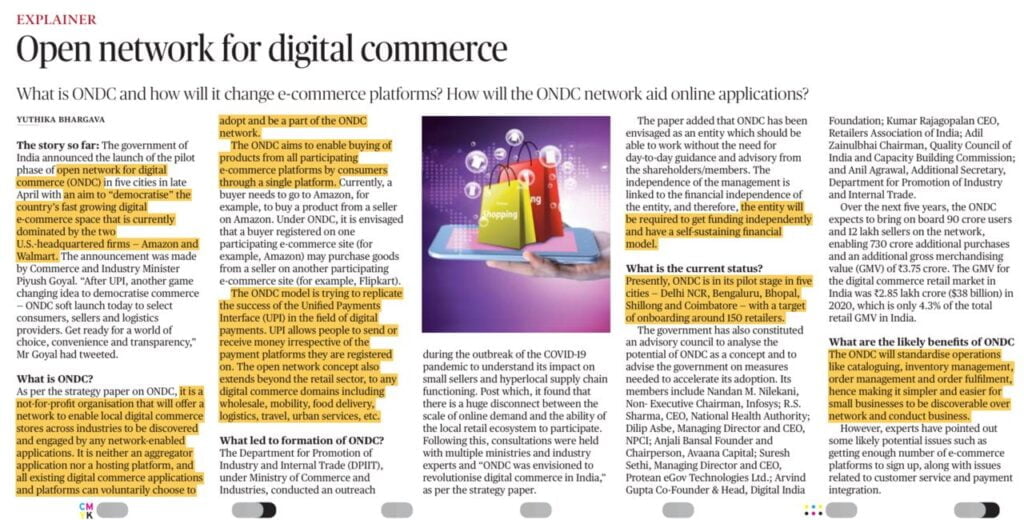 Economics: Fiscal measures to contain inflation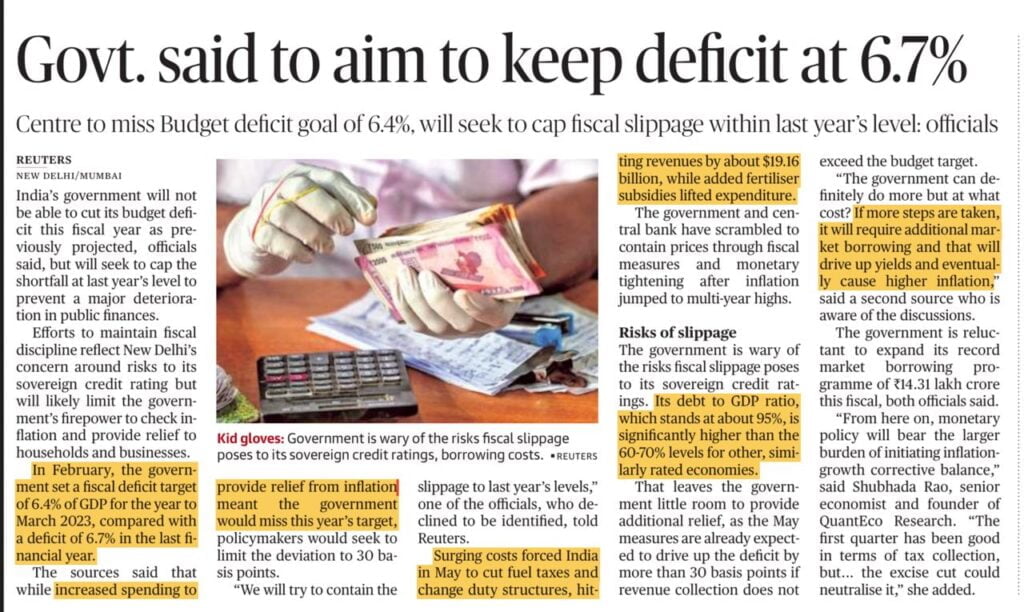 List of Fiscal Measures to Contain Inflation: 
Increase subsidies
Increase export duty to discourage exports, eg. wheat exports
Reduce import duty to make products available in the country, eg. edible oil
Crackdown on hoarding of essential supply
Release buffer stock of food items
Price Stabilization Fund (PSF) is being implemented to control price volatility of agricultural commodities like pulses, onions etc.
If government borrows from market to meet its rising expenditure, it may lead to crowding out of private sector. This will reduce private investment in the economy. High inflation also adversely impact government's tax collection.  Overall, economic growth is negatively affected. (One question from Inflation and government deficits in UPSC prelims every year).
DoNER Ministry and its various development initiatives in the Northeast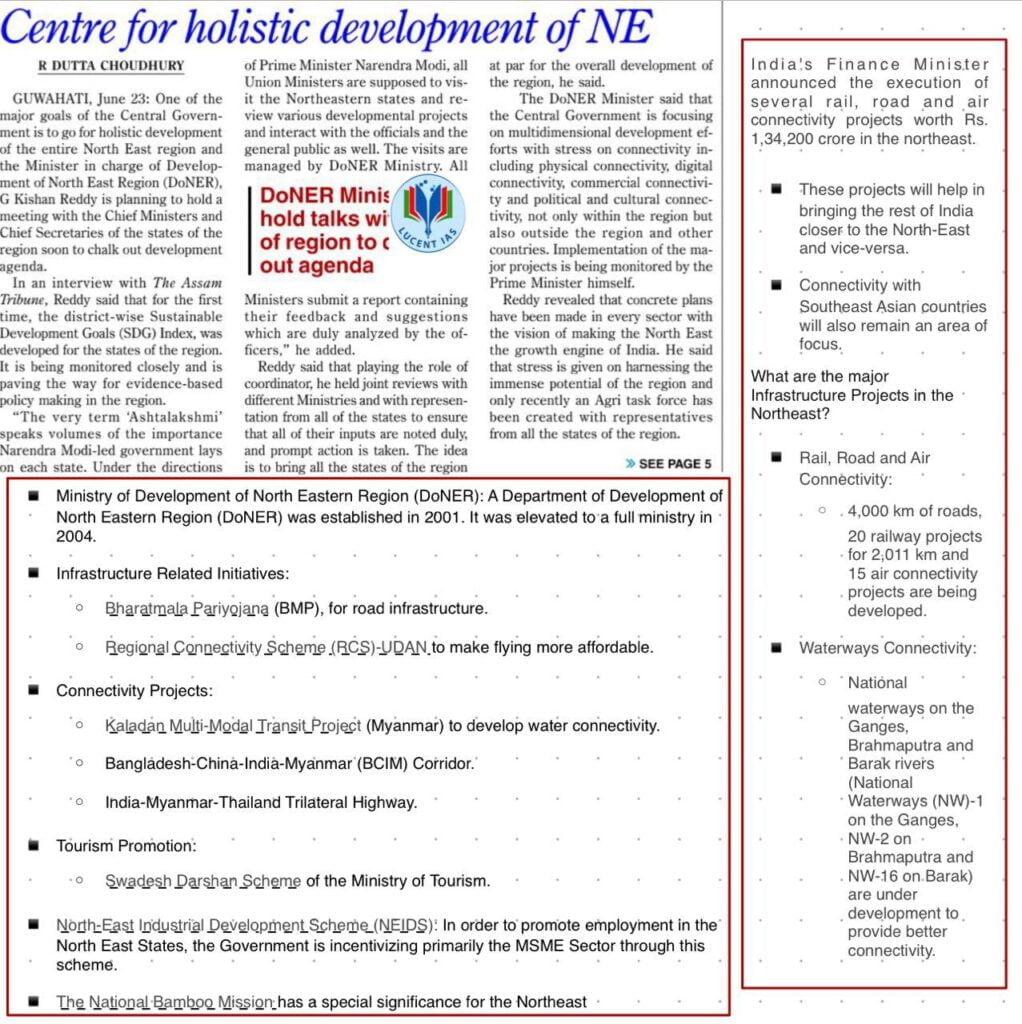 Coal & Thermal Power Production in India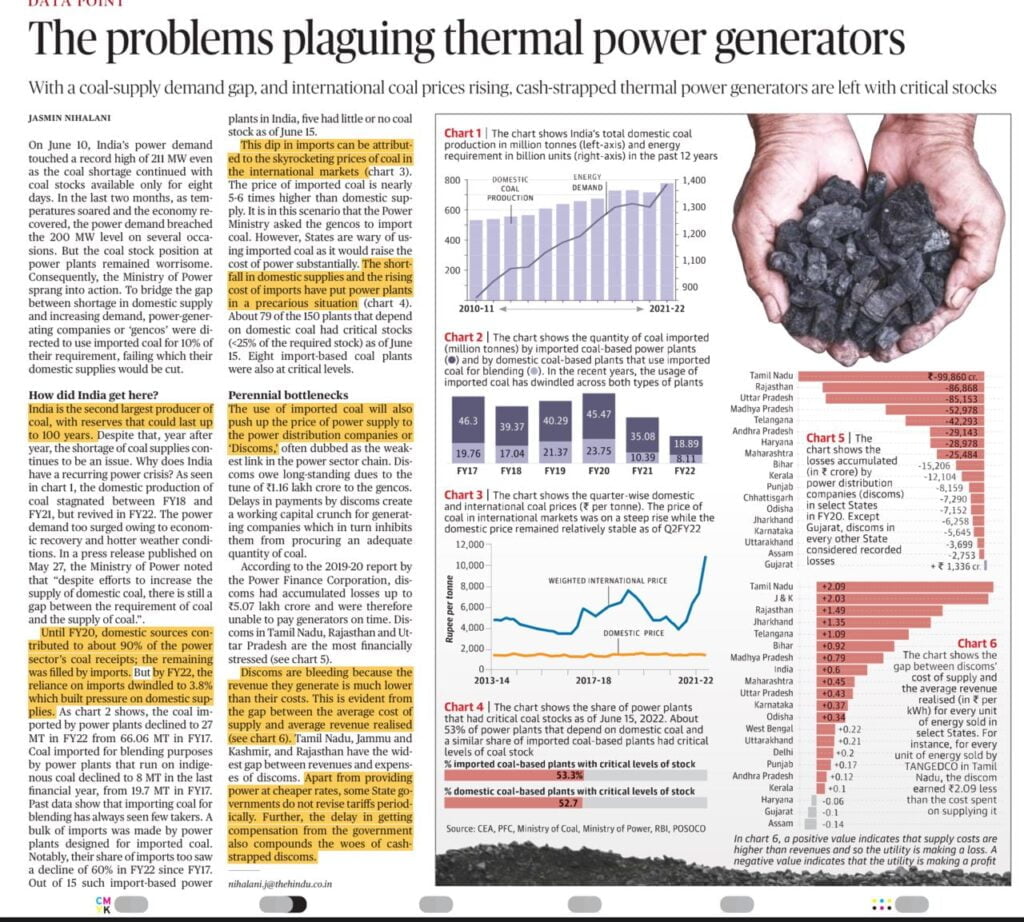 Coal (fossil fuel) accounts for 55% of the country's energy need.
Hard coal deposit spread over 27 major coalfields, are mainly confined to eastern and south central parts of the the country.
The lignite reserves stand at a level around 36 billion tonnes, of which 90 % occur in the southern State of Tamil Nadu.
The Coal resources of India are available in older Gondwana Formations of peninsular India and younger Tertiary formations of north-eastern region. Jharkhand accounts for the highest reserve followed by Odisha.
Coal reserves in North-East : Assam, Sikkim, Meghalaya, Nagaland, Arunachal Pradesh.
Import of Coal:
Coal can be freely imported (under Open General Licence) by the consumers themselves considering their needs based on their commercial prudence.
Coking Coal is being imported by Steel Authority of India Limited (SAIL) and other Steel manufacturing units mainly to bridge the gap between the requirement and indigenous availability and to improve the quality. 
Coal based power plants, cement plants, captive power plants, sponge iron plants, industrial consumers and coal traders are importing non-coking coal. 
Coke is imported mainly by Pig-Iron manufacturers and Iron & Steel sector consumers using mini-blast furnace.
Sociology (Optional) Masterclass by Lucent IAS; 26 June 2022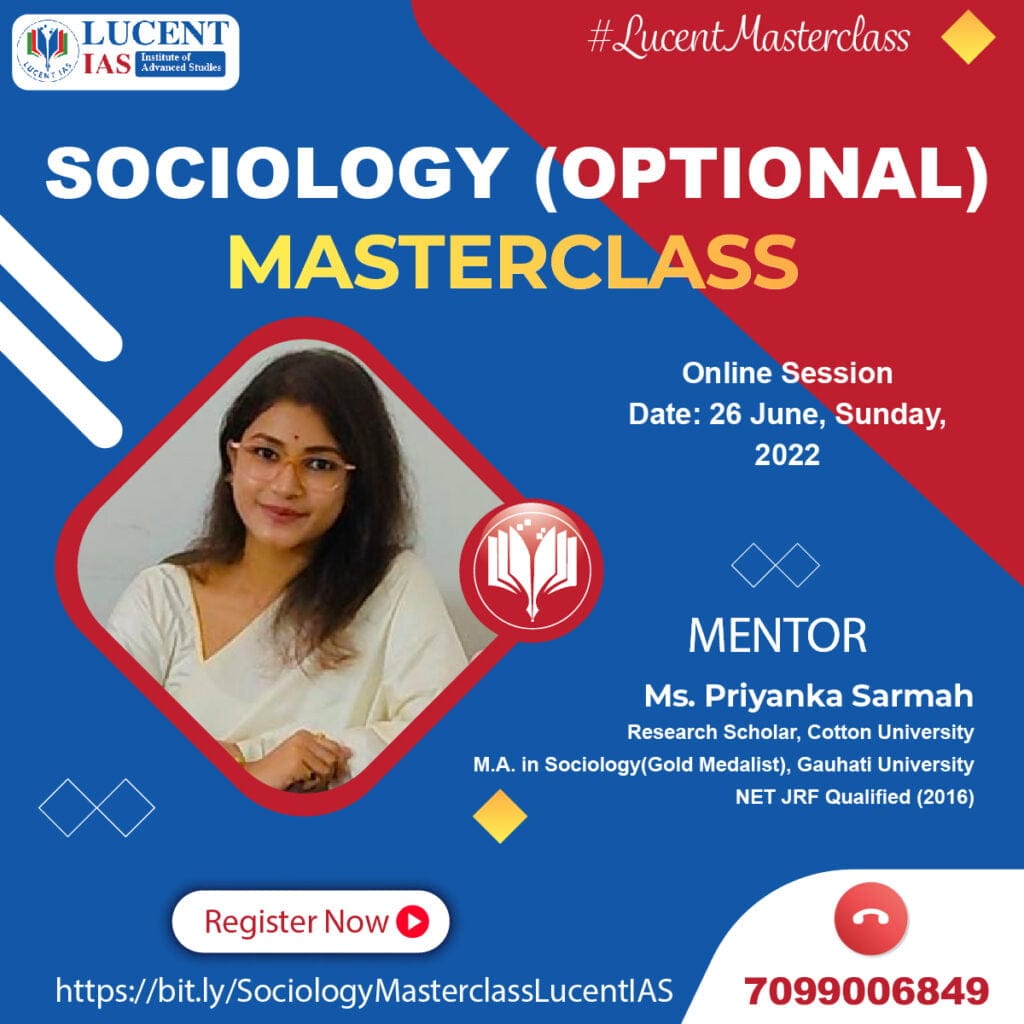 Registration Link: https://bit.ly/SociologyMasterclassLucentIAS
Personal Mentoring for UPSC or APSC Civil Services Examinations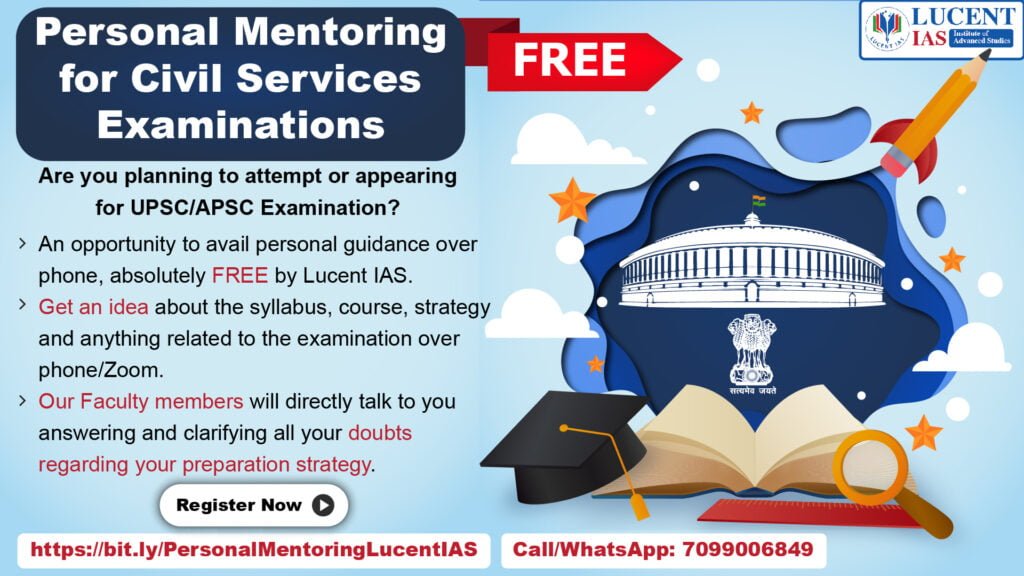 Registration Link: https://bit.ly/PersonalMentoringLucentIAS
Masterclass for Assam Direct Recruitment Exam 2022 25 June, Saturday, 7 PM onwards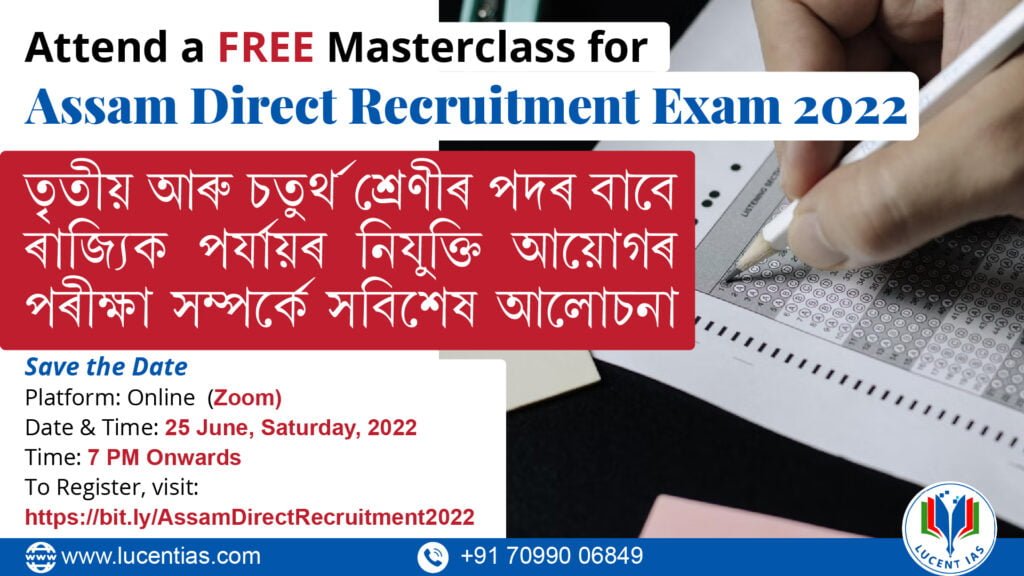 Registration Link: https://bit.ly/AssamDirectRecruitment2022
Download the full PDF of the daily Current Affairs compiled from The Hindu, The Indian Express and The Assam Tribune. Compiled by Lucent IAS: The Best APSC Coaching Institute in Assam.
About Lucent IAS– The Best APSC Coaching Institute in Assam
Lucent IAS is a leading Civil Service Coaching Institutions in Assam. Located in Guwahati, this institution provides best-in-class learning experience and top-class study materials to Civil Service Aspirants targeting UPSC and APSC exams in the Northeast India Region.
To know more, visit our website: www.lucentias.com
Lucent IAS Office Address: Baruah Mansion,First floor, near Apex Bank, Opposite CPWD office, Bamunimaidam, Guwahati, Assam 781021
Mobile/WhatsApp: +91 70990 06849
Follow us on:
Call/WhatsApp: +91 70990 06849
Join our Telegram Channels: