Download today's Current Affairs Compilation and Analysis of The Hindu, The Indian Express and The Assam Tribune, compiled by Lucent IAS: The Best APSC Coaching Institute in Assam. Very Important for UPSC CSE and APSC CCE Examinations (23 June 2022)
Insights: International Yoga Day, theme and Innovative Program "Guardian Ring"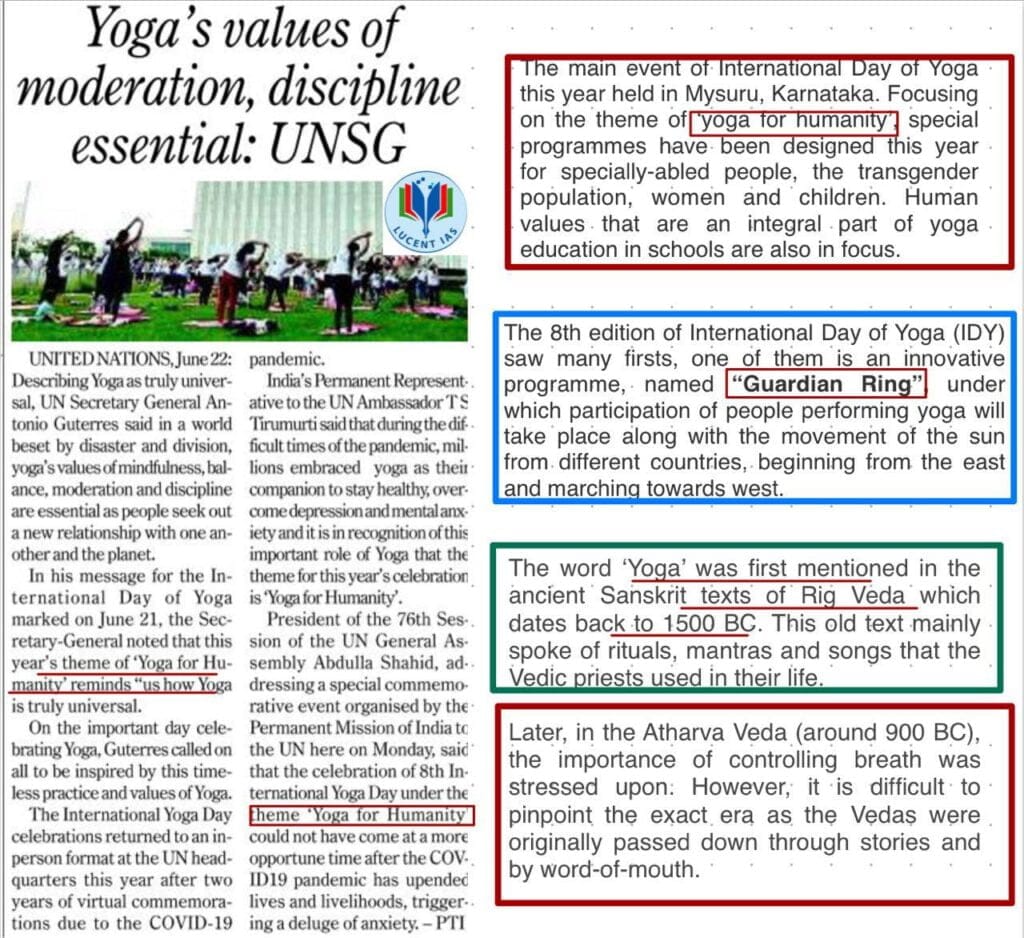 Santhal Rebellion (1855): An Overview

Coral Reefs in India and other important facts for UPSC and APSC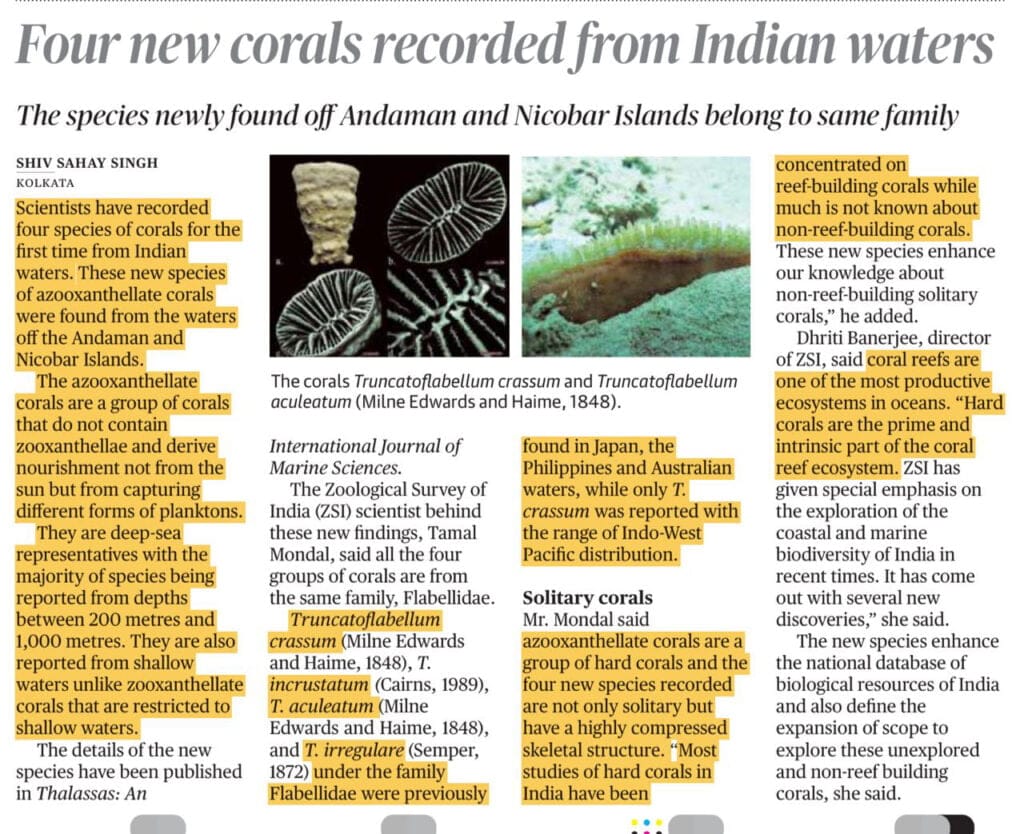 Corals
Corals are animals, even though they may exhibit some of the characteristics of plants.
Most reef-building corals have a mutually beneficial relationship with a microscopic unicellular algae called zooxanthellae that lives within the cells of the coral. As much as 90 percent of the organic material the algae manufacture photosynthetically is transferred to the host coral tissue. Corals shelter these algae.
Hard corals produce a rigid skeleton made of calcium carbonate in crystal form called aragonite. Hard corals are the primary reef-building corals. They prefer clear and shallow water, where lots of sunlight filters through to their symbiotic algae.
Soft corals do not produce a rigid calcium carbonate skeleton and do not form reefs, though they are present in a reef ecosystems.
Mesophotic coral ecosystems are typically found at depths ranging from 30-40 m and extending to over 150 m in tropical and subtropical regions. Mesophotic coral ecosystems may be regarded as extensions of shallow coral ecosystems.
Shallow tropical reefs in the Indian and Pacific Oceans boast the most coral species. 
Coral Triangle : The region encompassing the waters around the Philippines, Malaysia, Indonesia, Timor-Leste, Papua New Guinea, and the Solomon Islands is the global hotspot of coral diversity. Over 600 species of corals are found in this region.
Coral Reefs in India
Gulf of Kutch, Gulf of Mannar, Palk Bay, Andaman & Nicobar and Lakshadweep Islands. 
Patches of coral reefs are also found in Ratnagiri, Malvan and Redi, south Bombay and at the Gaveshani Bank located in the west of Mangalore.
Biorock technology is being used to revive coral reefs.
Threats to Coral Reefs
Global warming leading to coral bleaching
Marine pollution
Ocean acidification
Ozone depletion
(UPSC Prelims questions 2014, 2018, 2022)
23 June: The Battle of Plassey was fought on this day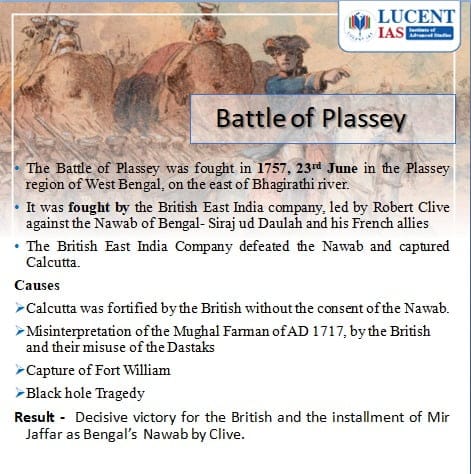 23 June: International Olympic Day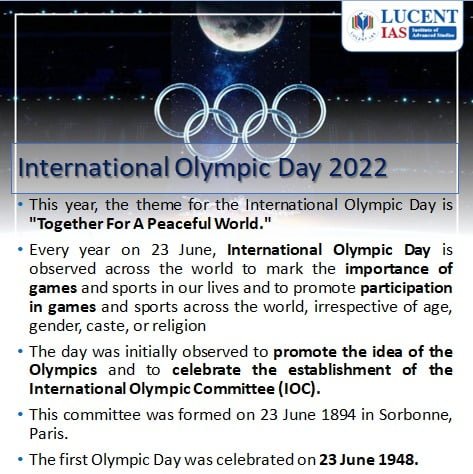 India: Fourth in Global Gold Recycling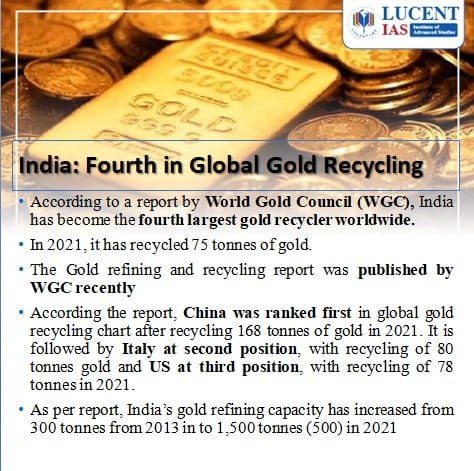 Sociology (Optional) Masterclass by Lucent IAS; 26 June 2022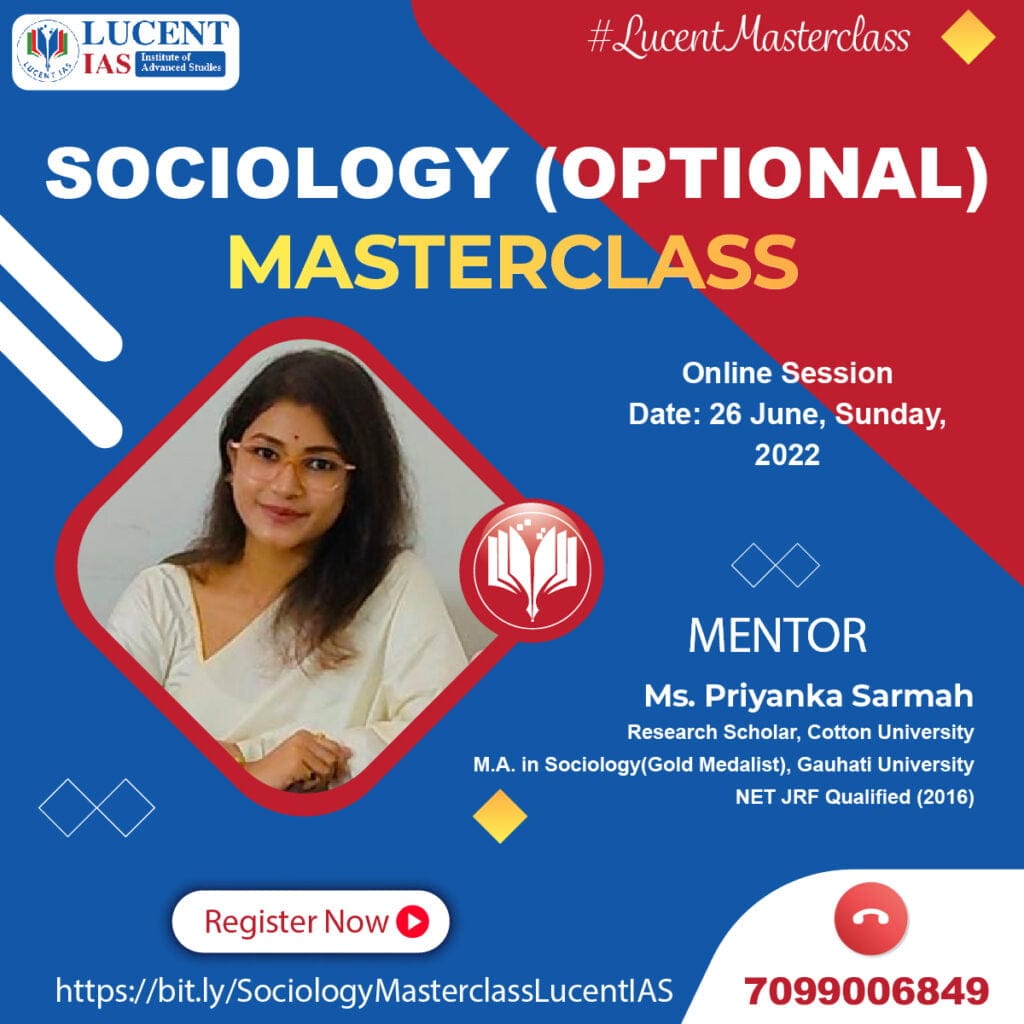 Registration Link: https://bit.ly/SociologyMasterclassLucentIAS
Personal Mentoring for UPSC or APSC Civil Services Examinations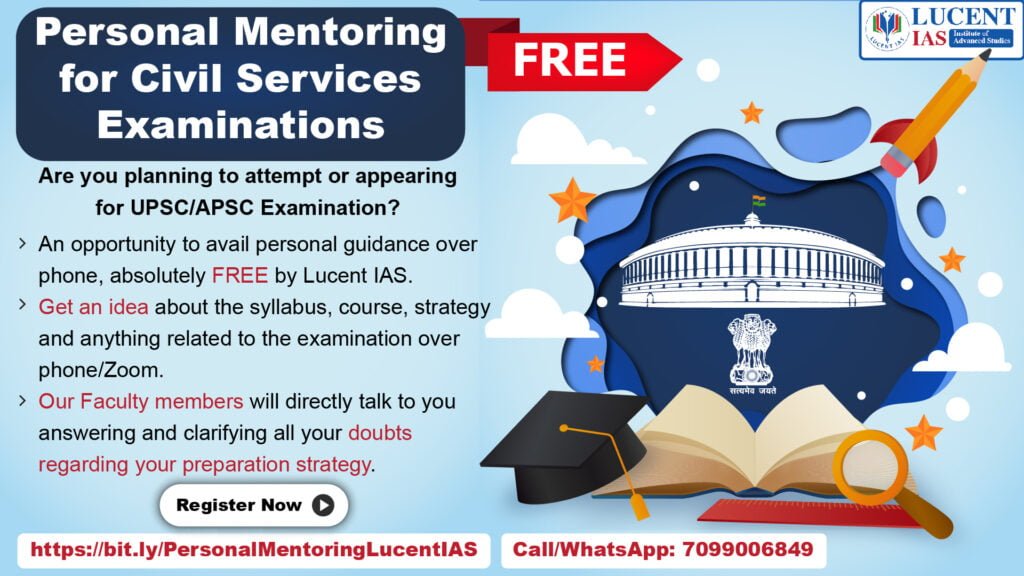 Registration Link: https://bit.ly/PersonalMentoringLucentIAS
Masterclass for Assam Direct Recruitment Exam 2022 25 June, Saturday, 7 PM onwards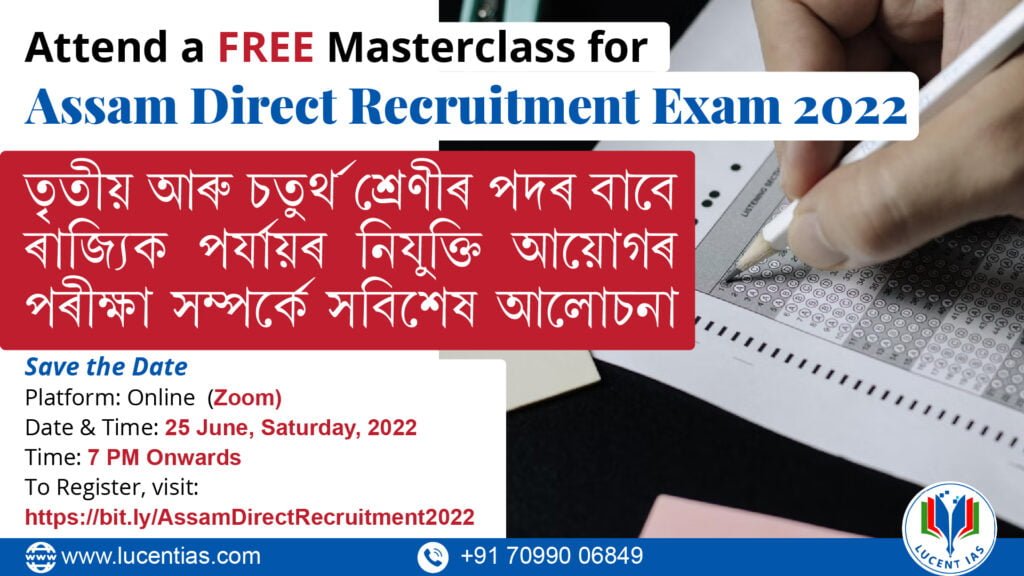 Registration Link: https://bit.ly/AssamDirectRecruitment2022
Download the full PDF of the daily Current Affairs compiled from The Hindu, The Indian Express and The Assam Tribune. Compiled by Lucent IAS: The Best APSC Coaching Institute in Assam.
About Lucent IAS– The Best APSC Coaching Institute in Assam
Lucent IAS is a leading Civil Service Coaching Institutions in Assam. Located in Guwahati, this institution provides best-in-class learning experience and top-class study materials to Civil Service Aspirants targeting UPSC and APSC exams in the Northeast India Region.
To know more, visit our website: www.lucentias.com
Lucent IAS Office Address: Baruah Mansion,First floor, near Apex Bank, Opposite CPWD office, Bamunimaidam, Guwahati, Assam 781021
Mobile/WhatsApp: +91 70990 06849
Follow us on:
Call/WhatsApp: +91 70990 06849
Join our Telegram Channels: