Download today's Current Affairs Compilation and Analysis of The Hindu, The Indian Express and The Assam Tribune, compiled by Lucent IAS: The Best APSC Coaching Institute in Assam. Very Important for UPSC CSE and APSC CCE Examinations (22 June 2022)
Anti-Defection Law and Grounds for Disqualification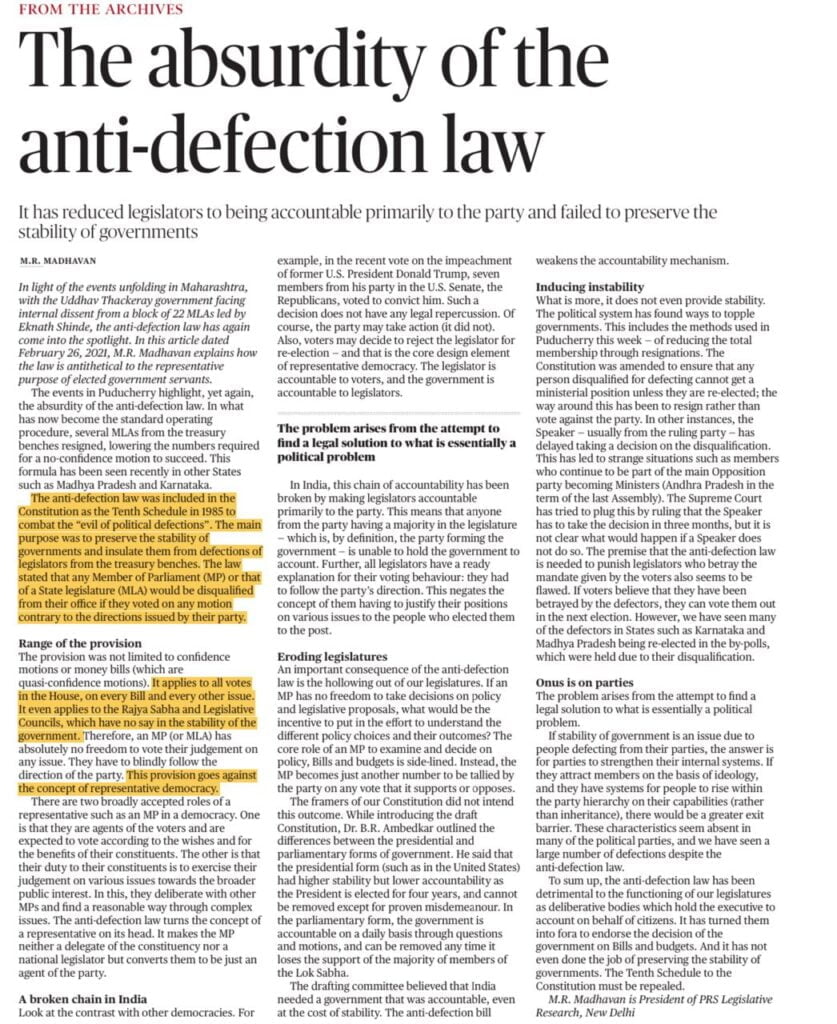 Anti-defection law is Schedule 10 of Indian Constitution added by 52nd Constitution (Amendment) Act, 1985. It sets the provisions for disqualification of elected members on the grounds of defection to another political party.
Grounds for Disqualification
If an elected member voluntarily gives up his membership of a political party.
If he votes or abstains from voting in such House contrary to any direction issued by his political party or anyone authorised to do so, without obtaining prior permission.
As a pre-condition for his disqualification, his abstention from voting should not be condoned by his party or the authorisedperson within 15 days of such incident.
If any independently elected member joins any political party.
If any nominated member joins any political party after the expiry of six months.
The members disqualified under the law can stand for elections from any political party for a seat in the same House.
June 21: Summer Solstice: Why do Day and Night durations vary?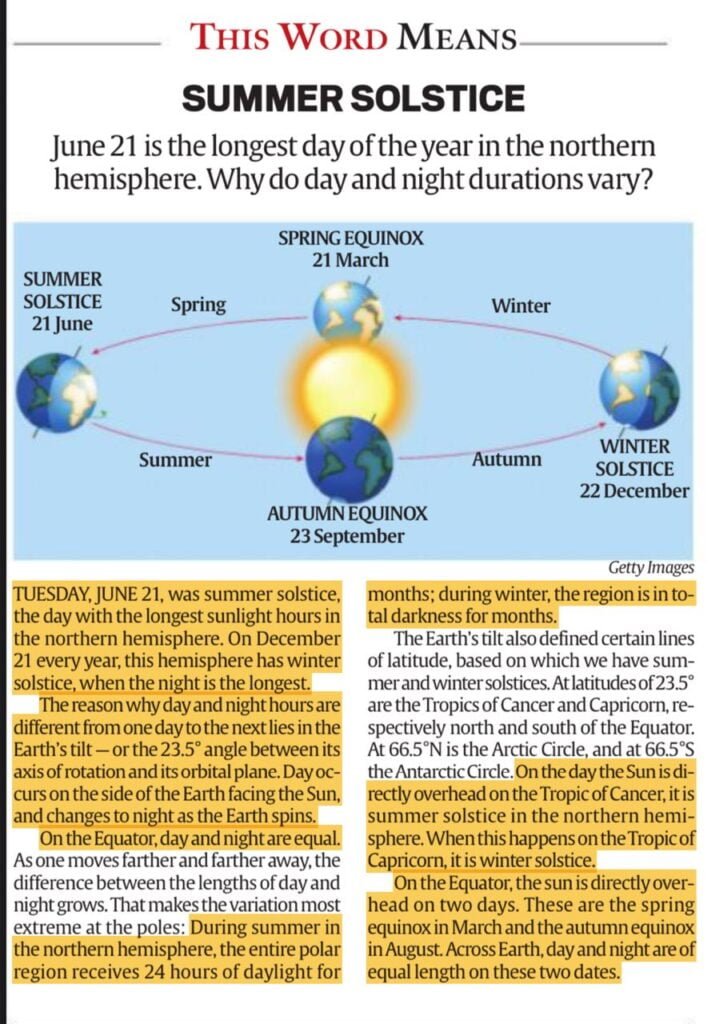 How Point of Interest Hike Works?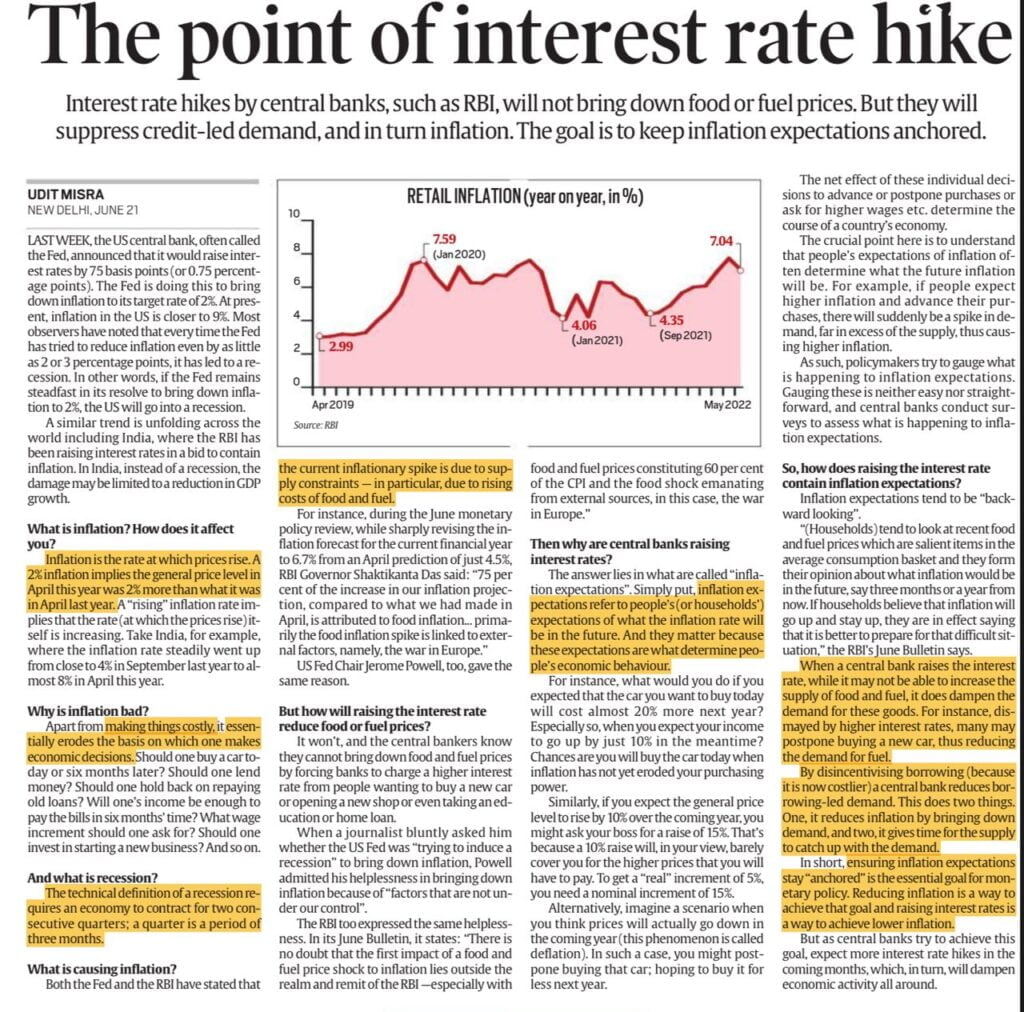 Shrinkflation, Fiscal Deficits and Current Account Deficits: The current state of domestic Economy in India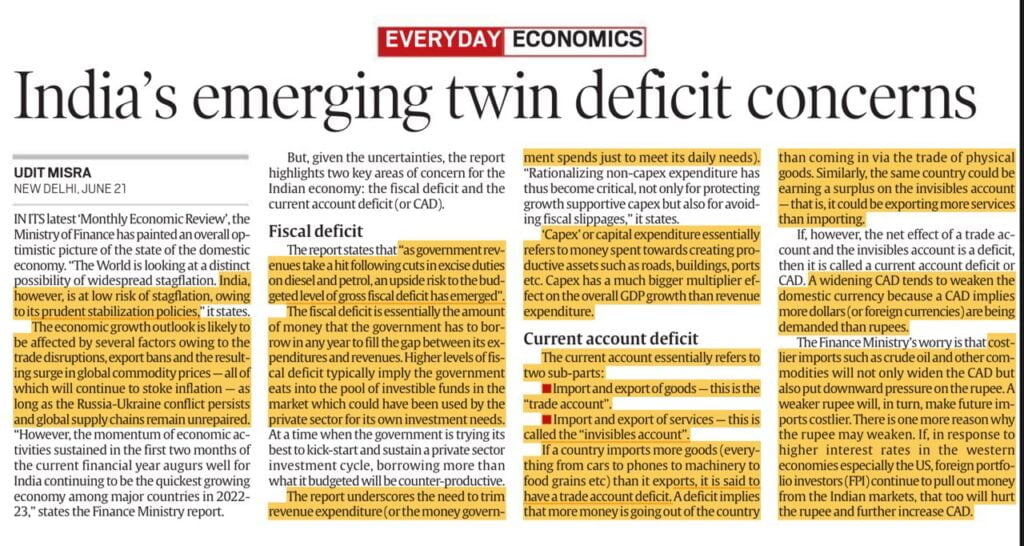 As an energy importer, depreciation of rupee leads to wider CAD as imports become costlier.
Shrinkflation is the practice of reducing the size of a product while the price of the product remains the same.
For example, recently 'Parle G' Biscuits size (quantity) was reduced slightly retaining the same price of Rs. 5. So, one gets less amount (shrink) at the same price.
Raising the price per given amount is a strategy employed by companies, mainly in the food and beverage industries, to stealthily boost profit margins or maintain profit margin in the face of rising input costs.
Inflation  has increased in the last few months and so companies cost of production/input cost has also increased, but rather than increasing the prices companies have started reducing pack sizes just to disguise the price rise.
Supreme Court guidelines regarding Extrajudicial Killings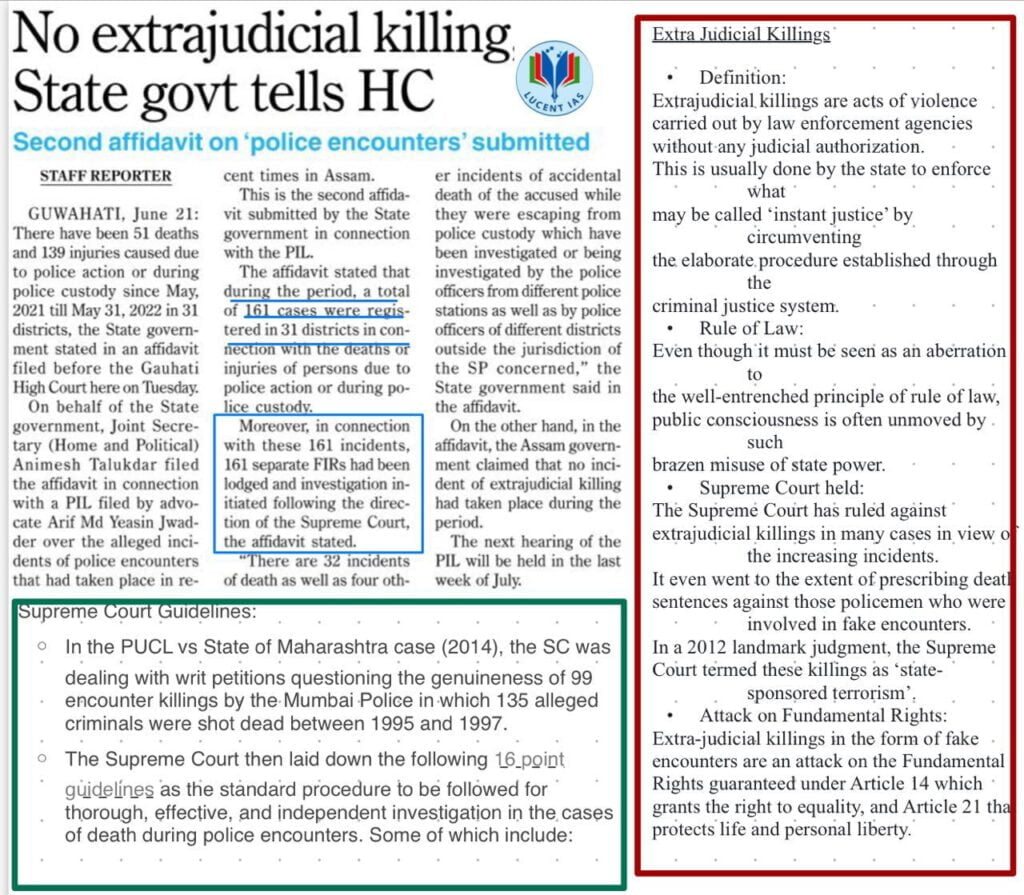 Rights of Person with Disabilities (RPwD) Act 2016 and Accessible India Campaign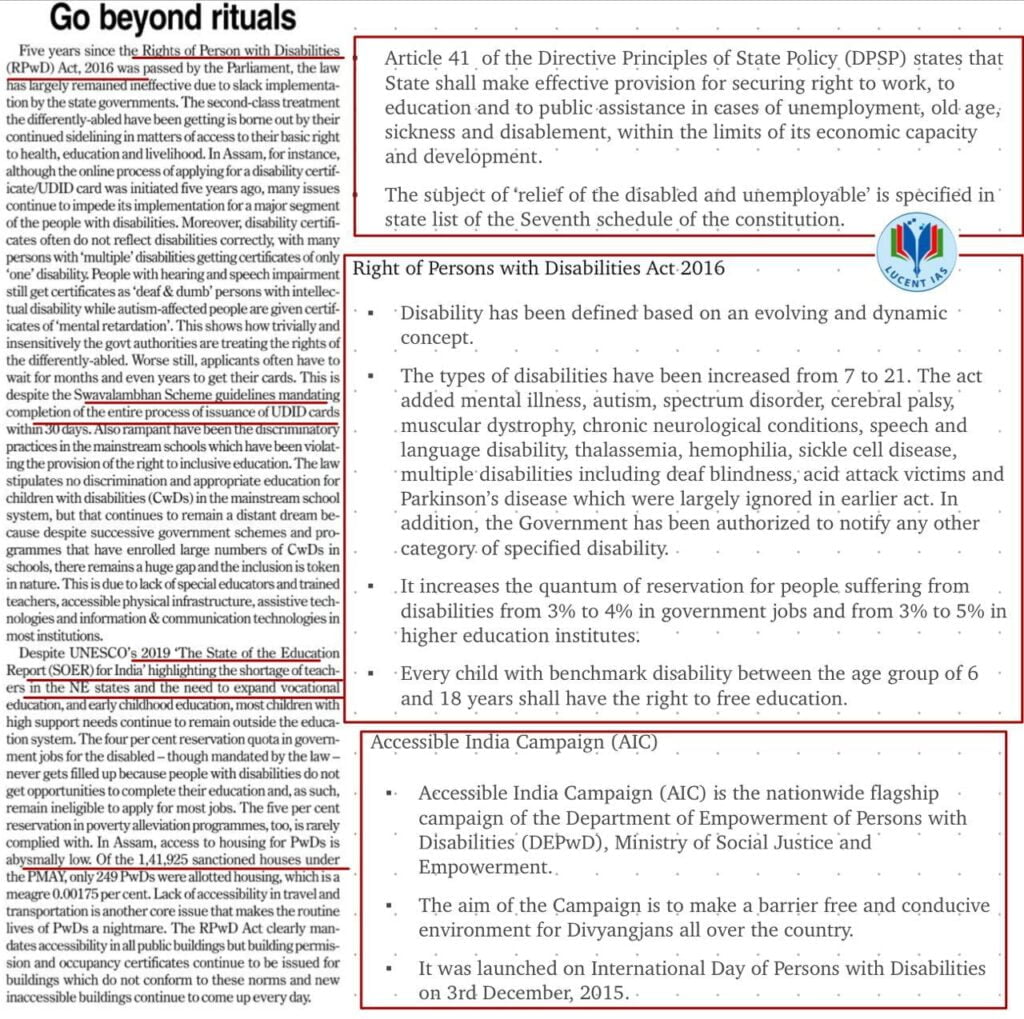 Newly appointed India's Ambassador to United Nations: Ruchira Kamboj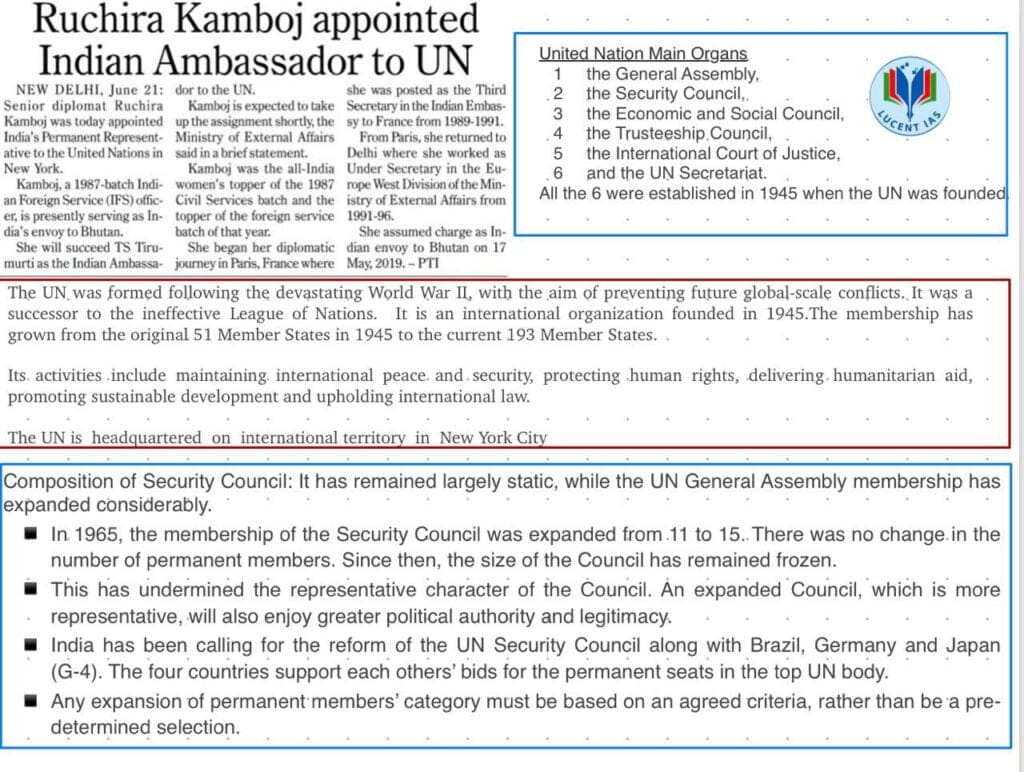 Political Ideology | PSIR (Optional) | Demo Class
Download the full PDF of the daily Current Affairs compiled from The Hindu, The Indian Express and The Assam Tribune. Compiled by Lucent IAS: The Best APSC Coaching Institute in Assam.
About Lucent IAS– The Best APSC Coaching Institute in Assam
Lucent IAS is a leading Civil Service Coaching Institutions in Assam. Located in Guwahati, this institution provides best-in-class learning experience and top-class study materials to Civil Service Aspirants targeting UPSC and APSC exams in the Northeast India Region.
To know more, visit our website: www.lucentias.com
Lucent IAS Office Address: Baruah Mansion,First floor, near Apex Bank, Opposite CPWD office, Bamunimaidam, Guwahati, Assam 781021
Mobile/WhatsApp: +91 70990 06849
Follow us on:
Call/WhatsApp: +91 70990 06849
Join our Telegram Channels: