Download today's Current Affairs Compilation and Analysis of The Hindu, The Indian Express and The Assam Tribune, compiled by Lucent IAS: The Best APSC Coaching Institute in Assam. Very Important for UPSC CSE and APSC CCE Examinations (21 June 2022)
Banning Single-use Plastic and Plastic Waste Management (Amendment) Rules 2022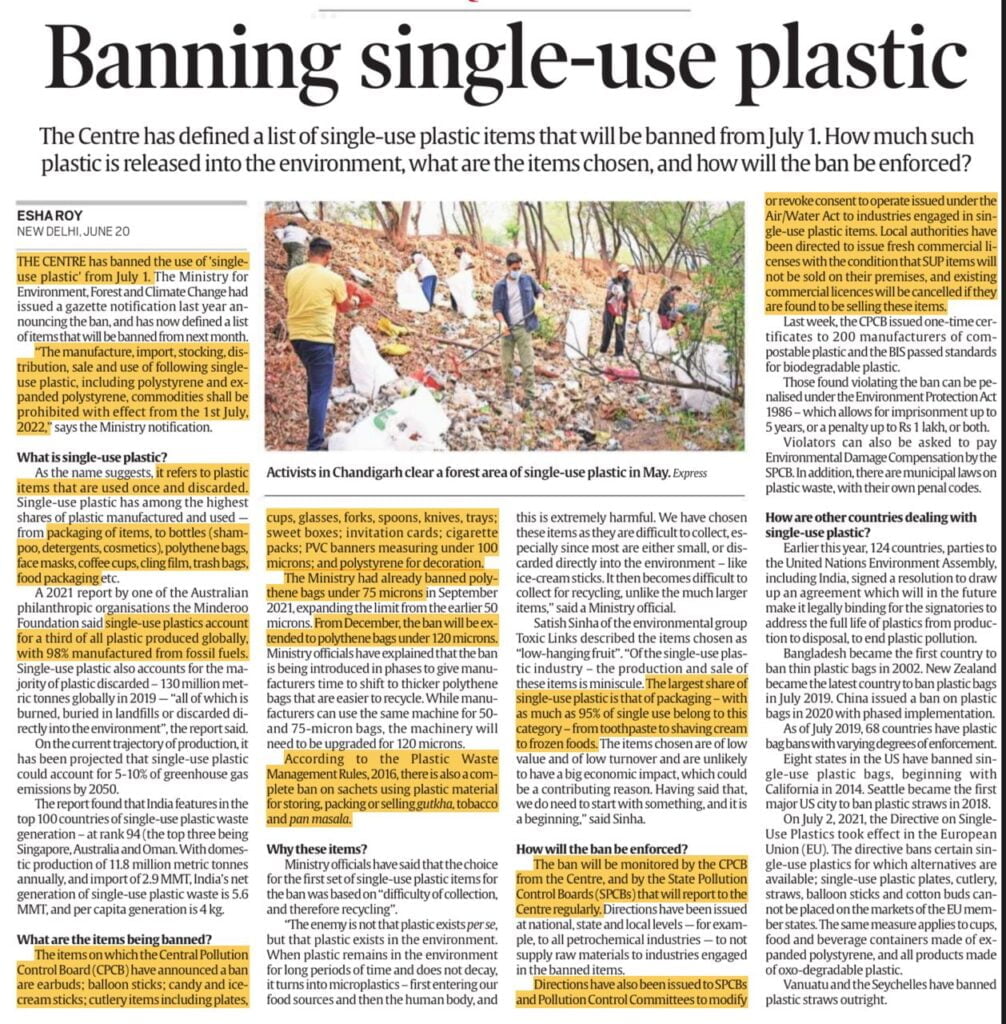 Plastic Waste Management (Amendment) Rules, 2022 
3 categories of plastic packaging – 1. Rigid plastic packaging,  2. Flexible plastic packaging of single layer or multilayer (more than one layer with different types of plastic),  3. Multi-layered plastic packaging (at least one layer of plastic and at least one layer of material other than plastic), 4. Compostable plastic (derived from renewable materials like corn, potato, and tapioca starches, cellulose, soy protein, and lactic acid. Compostable plastics are non-toxic and decompose back into carbon dioxide, water, and biomass when composted.)
Extended Producer Responsibility (EPR) Certificates : the guidelines allow for sale and purchase of surplus extended producer responsibility certificates. EPR means the responsibility of the producers and brand owners to manage the disposal of products post use of plastic products.
Environmental compensation will be levied based upon polluter pays principle, with respect to non-fulfilment of EPR targets by producers, importers and brand owners.
Sri Lanka cabinet moves to clip President's Powers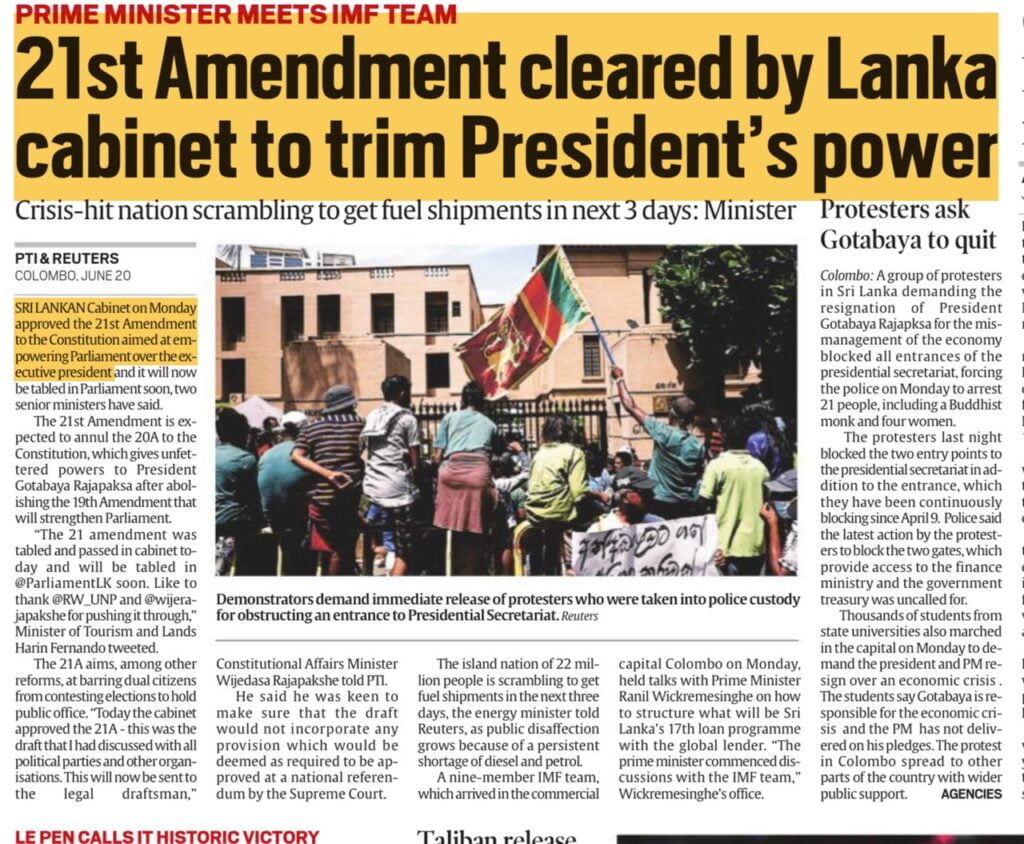 An Interactive Session with শিল্পা খনিকৰ (Shilpa Khanikar) | Masterclass by Lucent IAS
Download the full PDF of the daily Current Affairs compiled from The Hindu, The Indian Express and The Assam Tribune. Compiled by Lucent IAS: The Best APSC Coaching Institute in Assam.
About Lucent IAS– The Best APSC Coaching Institute in Assam
Lucent IAS is a leading Civil Service Coaching Institutions in Assam. Located in Guwahati, this institution provides best-in-class learning experience and top-class study materials to Civil Service Aspirants targeting UPSC and APSC exams in the Northeast India Region.
To know more, visit our website: www.lucentias.com
Lucent IAS Office Address: Baruah Mansion,First floor, near Apex Bank, Opposite CPWD office, Bamunimaidam, Guwahati, Assam 781021
Mobile/WhatsApp: +91 70990 06849
Follow us on:
Call/WhatsApp: +91 70990 06849
Join our Telegram Channels: