Download today's Current Affairs Compilation and Analysis of The Hindu, The Indian Express and The Assam Tribune, compiled by Lucent IAS: The Best APSC Coaching Institute in Assam. Very Important for UPSC CSE and APSC CCE Examinations (18 June 2022)
Shanghai Cooperation Organisation (SCO):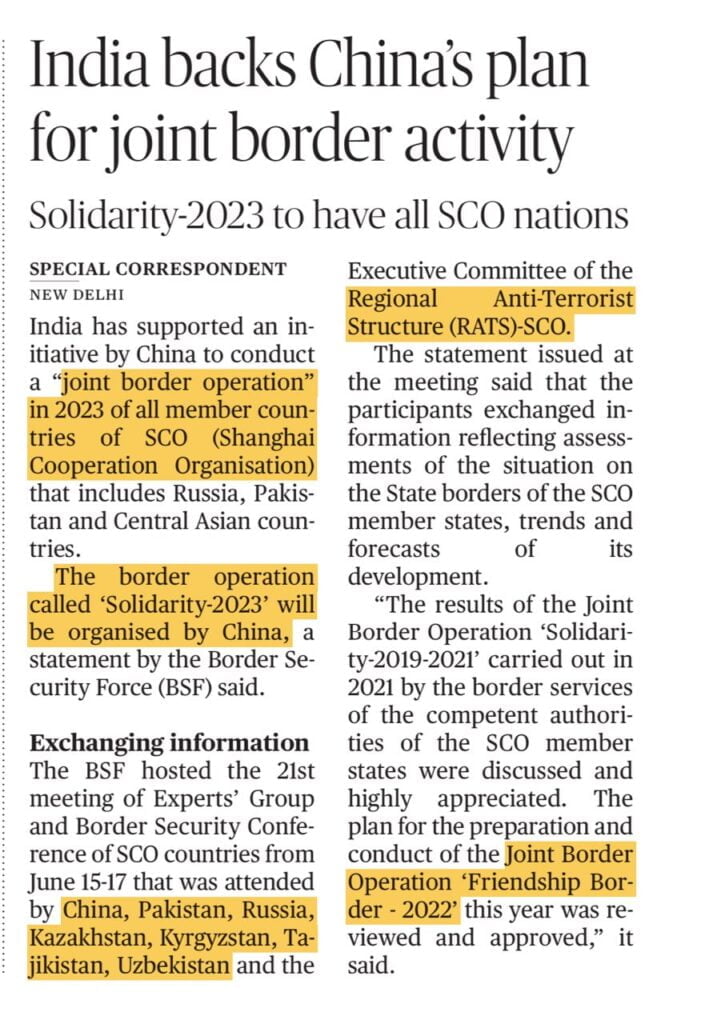 Shanghai Cooperation Organisation (SCO):
It is a permanent intergovernmental political, economic, and military organization founded in Shanghai in 2001.
Main focus : Regional development and security issues (terrorism, ethnic separatism, and religious extremism)
Total 9 members : Russia, China, Uzbekistan, Kazakhstan, Kyrgyzstan, India, Pakistan, Tajikistan, Iran. Iran joined as permanent member in 2022. 
SCO Headquarter : Beijing
Heads of States Council is the highest decision-making body of the Council.
Regional Anti-Terrorist Structure-SCO (RATS) works for combating extremism, terrorism, and separatism.
(UPSC Prelims Questions in 2011 and 2016)
Major Economic Forums (MEF)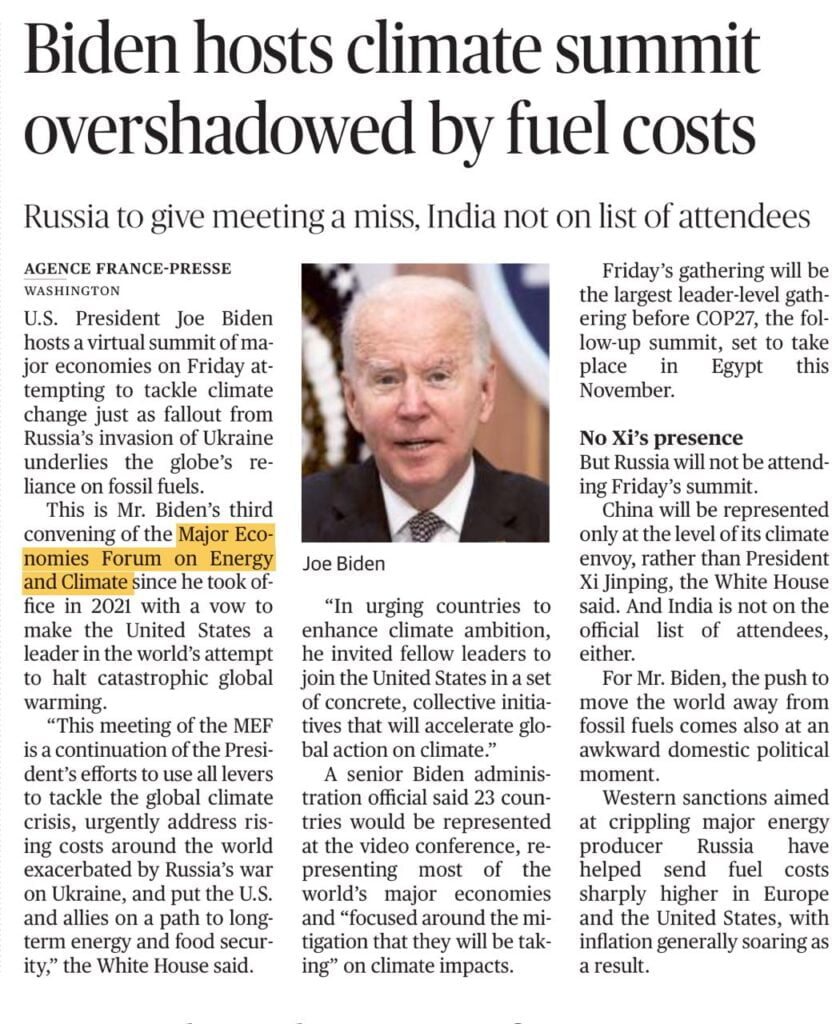 Major Economic Forums (MEF):
Members of the forum together account for roughly 80 percent of global GDP and global greenhouse gas emissions. 
It first met in 2021 and in the same year it was convened twice.
It is led by the United States.
India participated at the second meeting that was held in September 2021.
"Payments Vision 2025": E-payments for Everyone, Everywhere, Everytime (4Es)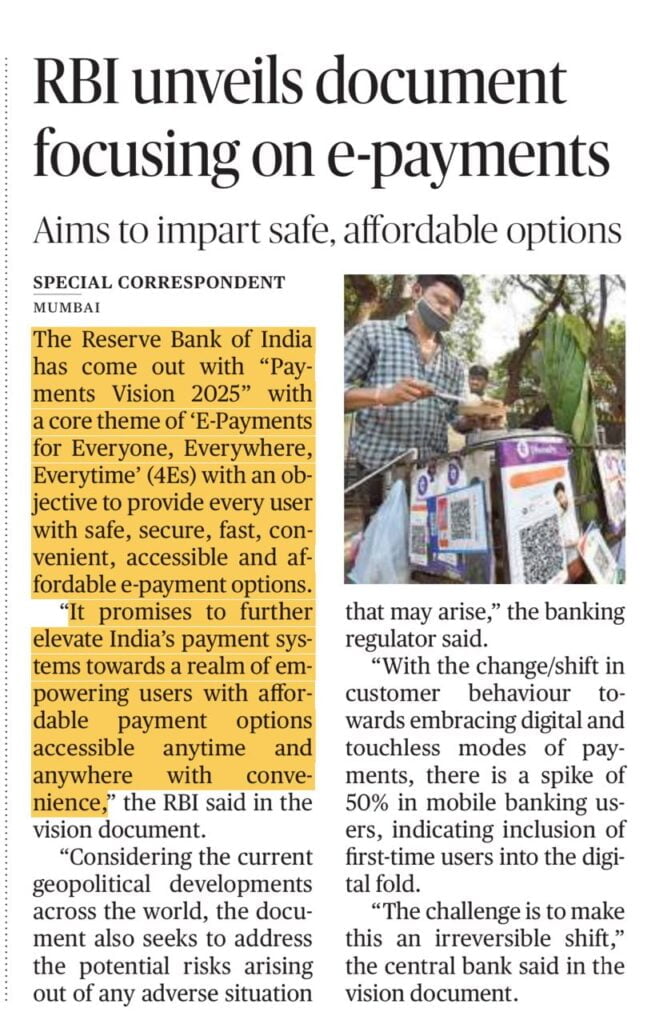 𝐈𝐧𝐭𝐞𝐫-𝐒𝐭𝐚𝐭𝐞 𝐂𝐨𝐮𝐧𝐜𝐢𝐥 and its functions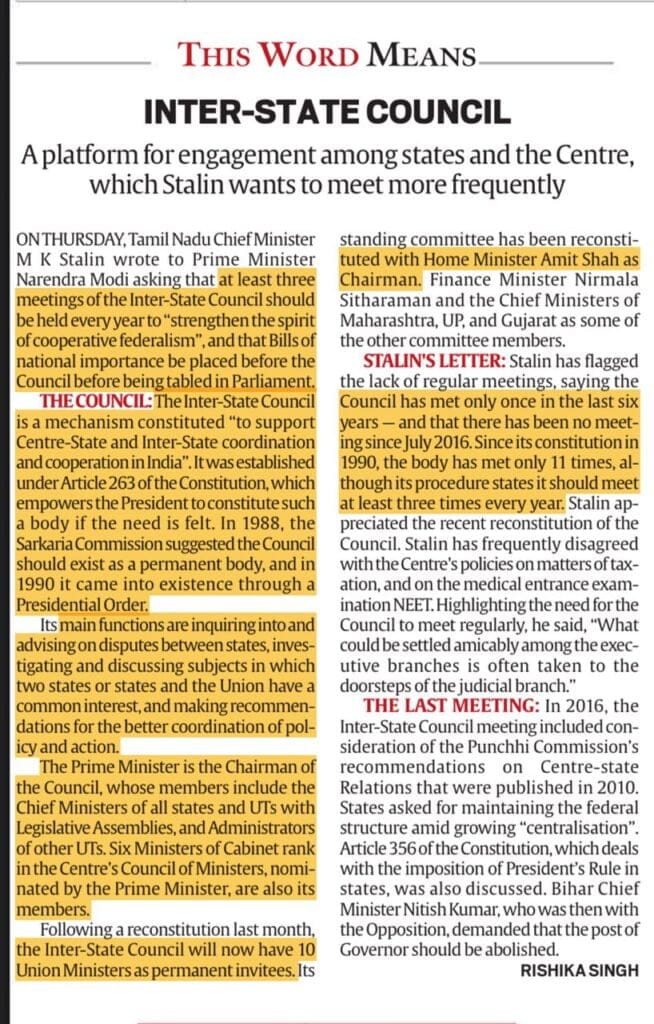 Inter-state Council is an advisory body meaning it's recommendations are not binding on the government.
Functions:
It facilitates consideration of all pending and emerging issues of the Centre- State and inter-State relations by the zonal councils and inter-State council and develop a sound system of monitoring the implementation of the recommendations of the inter-State council and zonal councils.
The standing committee will have continuous consultation and process matters for consideration of the council, process all matters pertaining to centre-state relations before they are taken up for consideration in the inter-state council.
The standing committee also monitors the implementation of the decisions taken on the recommendations of the council and consider any other matter referred to it by the chairman or the council.
Geneva Package :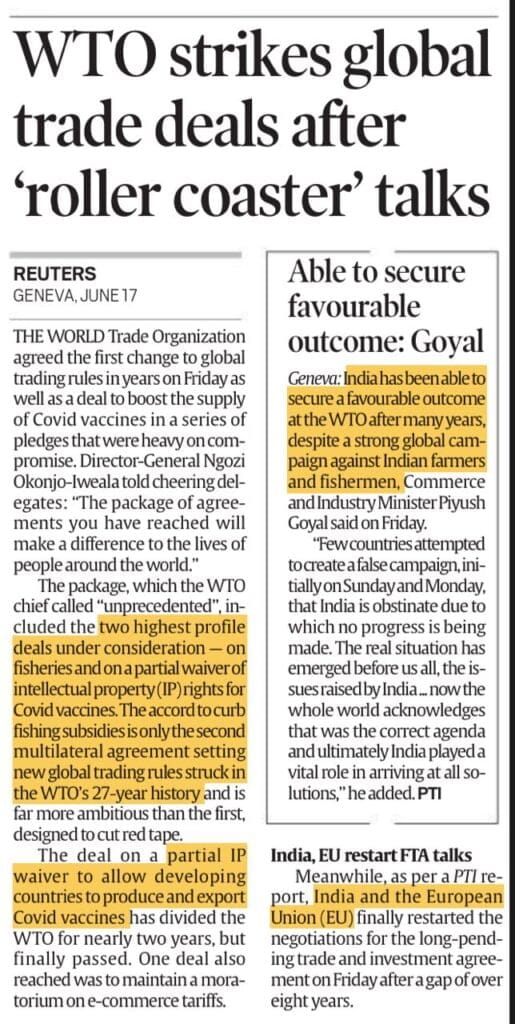 General Package:
At 12th Ministerial Conference of WTO. The M.C. is the highest decision-making forum of WTO.
The Geneva Package contains decisions on fisheries subsidies, WTO response to emergencies, including a waiver of certain requirements concerning compulsory licensing for COVID-19 vaccines, food safety and agriculture, and WTO reform.
The deal on patent waiver on covid-19 vaccines will allow India and other eligible developing countries to manufacture and export vaccines without seeking permission from the original maker and also export that to other needy countries for a period of five years.
The agreement on fisheries covers only the elimination of harmful subsidies to stop illegal, unreported and unregulated fishing activities. India can continue to give subsidies to fisheries sector.
(UPSC Prelims 2016, 2017, 2018
About Lucent IAS:
Lucent IAS is a leading Civil Service Coaching Institutions in Assam. Located in Guwahati, this institution provides best-in-class learning experience and top-class study materials to Civil Service Aspirants targeting UPSC and APSC exams in the Northeast India Region.
To know more, visit our website: www.lucentias.com
Lucent IAS Office Address: Baruah Mansion,First floor, near Apex Bank, Opposite CPWD office, Bamunimaidam, Guwahati, Assam 781021
Mobile/WhatsApp: +91 70990 06849
Follow us on:
Call/WhatsApp: +91 70990 06849