Download today's Current Affairs Compilation and Analysis of The Hindu, The Indian Express and The Assam Tribune, compiled by Lucent IAS: The Best APSC Coaching Institute in Assam. Very Important for UPSC CSE and APSC CCE Examinations (17 June 2022)
India-ASEAN Conclave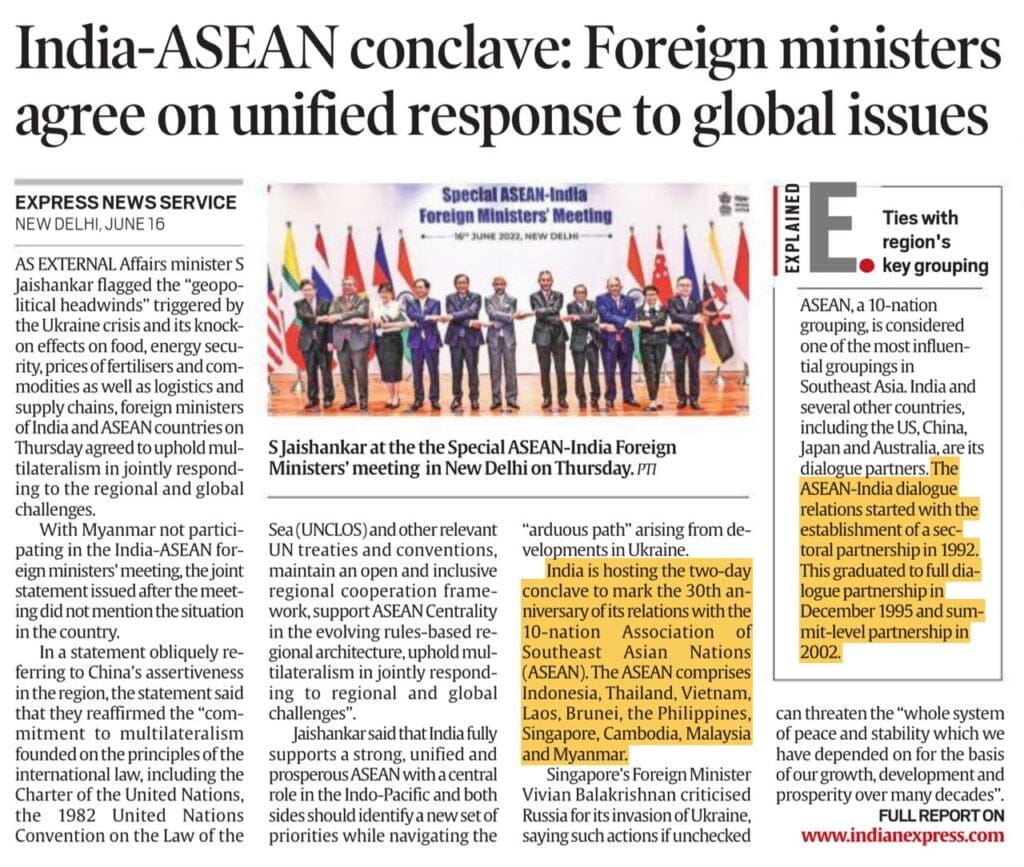 About ASEAN:
It was established in 1967 with the signing of Bangkok Declaration.
Founding Fathers of ASEAN are: Indonesia, Malaysia, Philippines, Singapore and Thailand.
The motto of ASEAN is "One Vision, One Identity, One Community".
ASEAN Secretariat is in Indonesia, Jakarta.
•UPSC Prelims questions in 2016 and 2018
UNESCO World Heritage Sites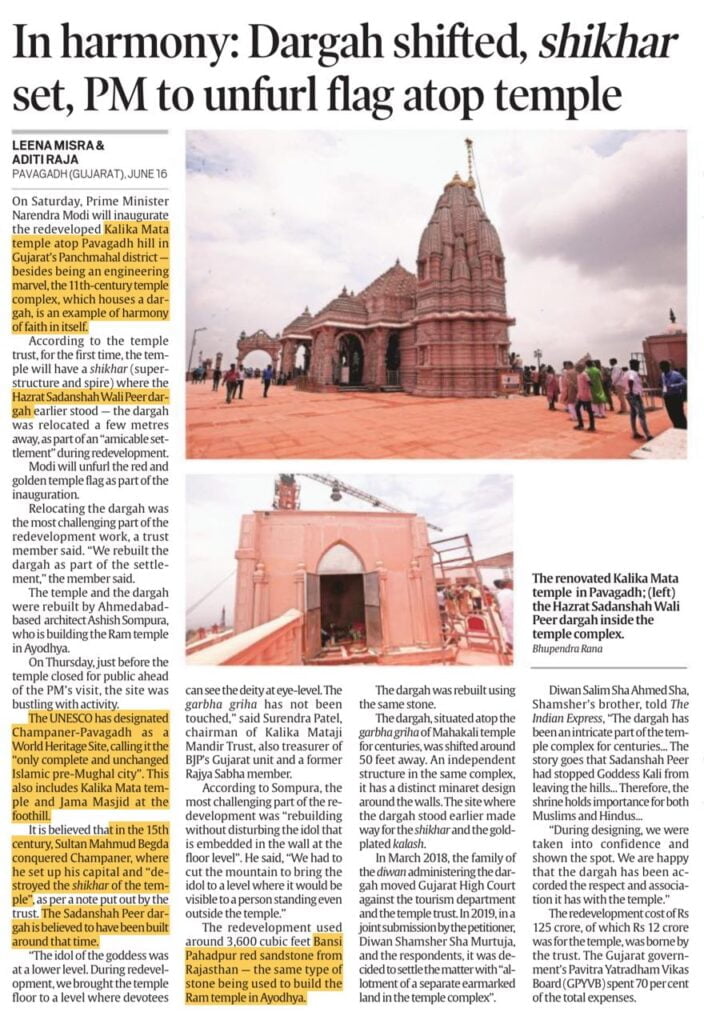 Total 40 UNESCO World Heritage sites in India – 32 cultural sites, 7 natural sites (Kaziranga and Manas from Assam) and 1 mixed heritage site.
Champaner-Pavagadh Archaeological Park :
The site contains heritage properties ranging from chalcolithic period till 16th century.
Pavagadh Hill area was conquered in the 13th century by the Khichi Chauhan Rajputs, who built their first settlement on top of Pavagadh Hill.
The Turkish rulers of Gujarat conquered the hill-fortress in 1484. 
Sultan Mehmud Begda rebuilt the location and made it his capital.
t was capital of Gujarat till 1536 when it was abandoned. It was accorded Heritage site status in 2004.
(UPSC prelims question in 2005, 2009, 2008)
Monetary Policy of US Federal Reserve: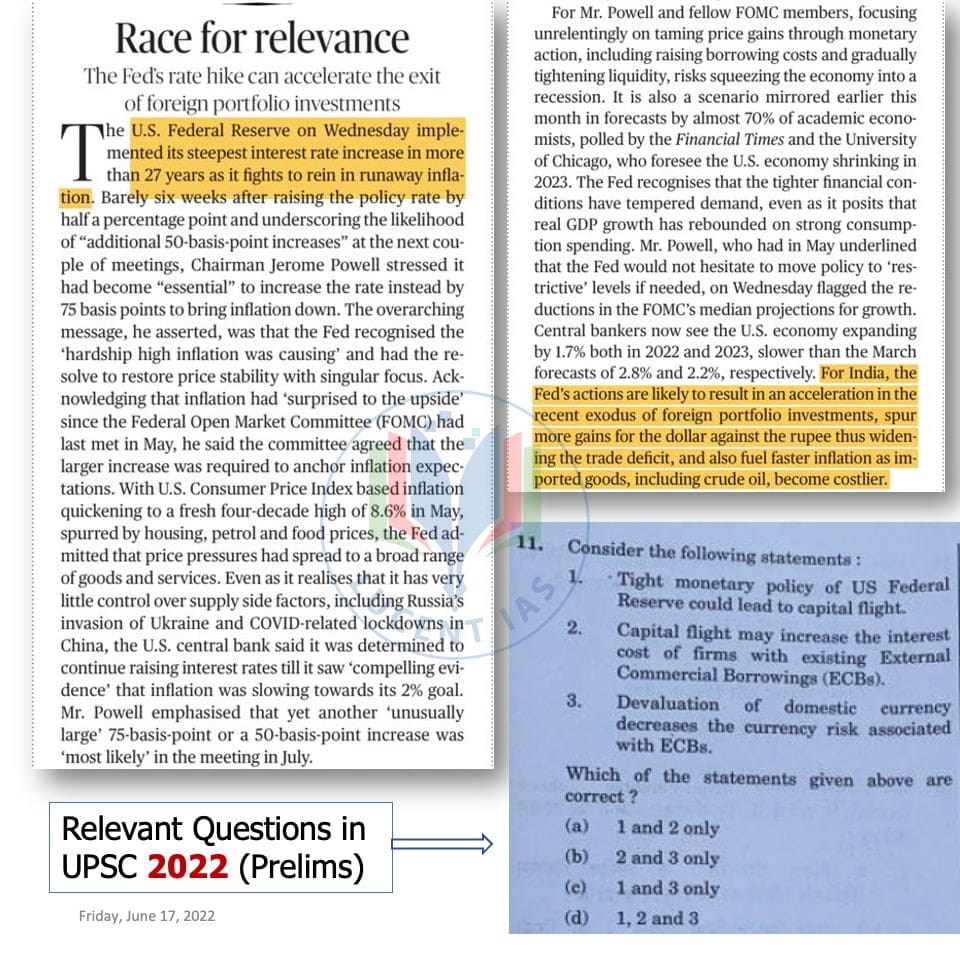 Polio Immunization Drive in India

India has been free of polio for more than a decade, with the last case of wild poliovirus reported on 13th January 2011.
India has been certified Polio free by the Regional Polio Certification Commission on the 27th March 2014.
India conducts one nationwide National Immunisation Drive and two Sub-National Immunization Day (SNIDs) for polio every year to maintain population immunity against wild poliovirus and to sustain its polio free status.
Sensitivity of polio surveillance is maintained through Acute Flaccid Paralysis (AFP) surveillance in human and environment surveillance to detect any polio threat as early as possible and respond quickly to mitigate the risk of circulation.
About Lucent IAS:
Lucent IAS is a leading Civil Service Coaching Institutions in Assam. Located in Guwahati, this institution provides best-in-class learning experience and top-class study materials to Civil Service Aspirants targeting UPSC and APSC exams in the Northeast India Region.
To know more, visit our website: www.lucentias.com
Lucent IAS Office Address: Baruah Mansion,First floor, near Apex Bank, Opposite CPWD office, Bamunimaidam, Guwahati, Assam 781021
Mobile/WhatsApp: +91 70990 06849
Follow us on:
Call/WhatsApp: +91 70990 06849