Download today's Current Affairs Compilation and Analysis of The Hindu, The Indian Express and The Assam Tribune, compiled by Lucent IAS: The Best APSC Coaching Institute in Assam. Very Important for UPSC CSE and APSC CCE Examinations (16 June 2022)
Fifth Generation or 5G Telecom Services and Captive Networks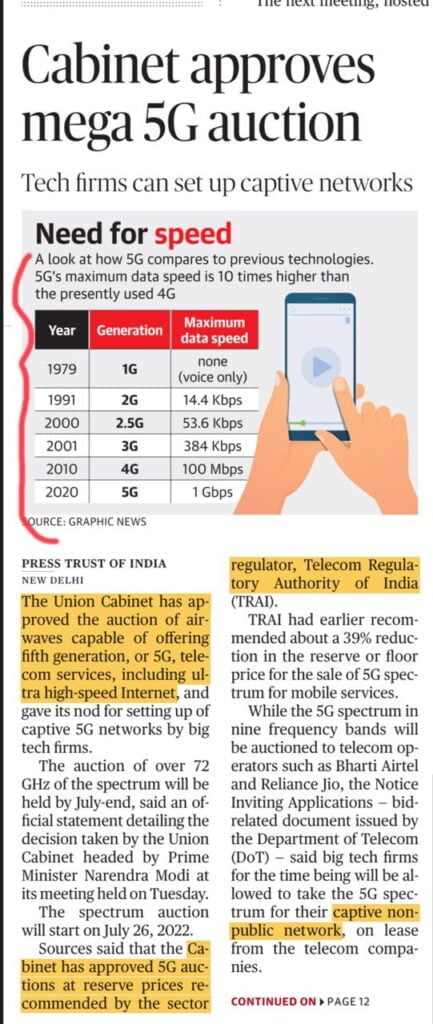 Captive non-public network : It is a local area network that uses 3GPP-based network spectrum, to create unified connectivity and a secure means of communication within a specific area. It enables enterprises to dedicate bandwidth for ultra-reliable low-latency use cases such as robotics and industrial IoT, with control over data, security and networks. It can also be tailored for specific industry and business requirements. Big companies like Google and Amazon has pitched for this in India's 5G spectrum allocation.
Comparison of 4G, 5G, and 6G:
Per device peak data rate :
4G = 1Gbps    
5G = 10 Gbps 
6G = 1tbps
Latency:
4G = 100 ms
5G = 10 ms
6G = 1 ms
Satellite integration : 
4G = No
5G = No 
6G = Fully
Maximum Frequency : 
4G = 6 GHz 
5G = 90 GHz 
6G = 10 THz
The Disarmament obligations of Nuclear Weapon States and India's stand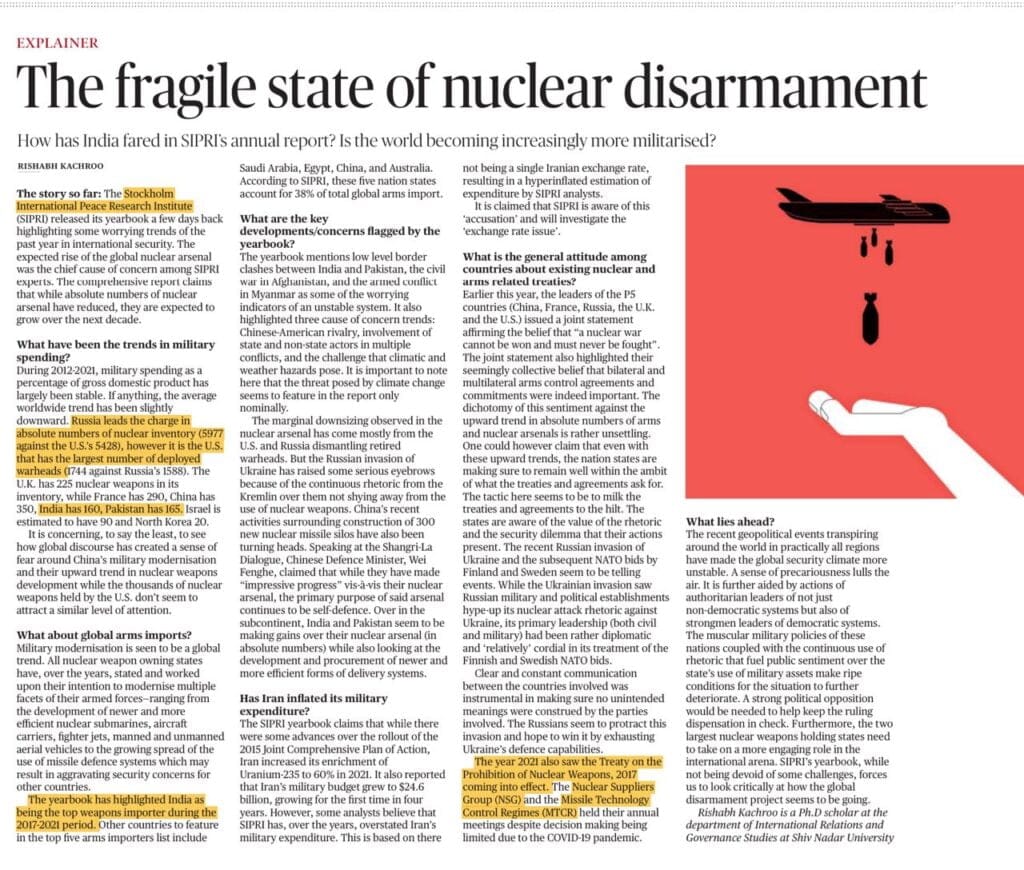 Non-Proliferation Treaty
Comprehensive Nuclear Test – Ban Treaty
Treaty on the Prohibition of Nuclear Weapons (TPNW)
India is not a member of Nuclear Suppliers Group. It is a club of 48 countries that deals with the trade in nuclear technology and fissile materials besides contributing to the non-proliferation of nuclear weapons. It came into existence  in 1974– in response to the Indian nuclear test (smiling Buddha).
India is a member of the Missile Technology Control Regime (MTCR). It is an informal political understanding among states that seek to limit the proliferation of missiles and missile technology. It was established by G-7 countries in 1987. India became a member of this group in 2016.
US Federal Reserve Announces Biggest Interest Rate Hike Since 1994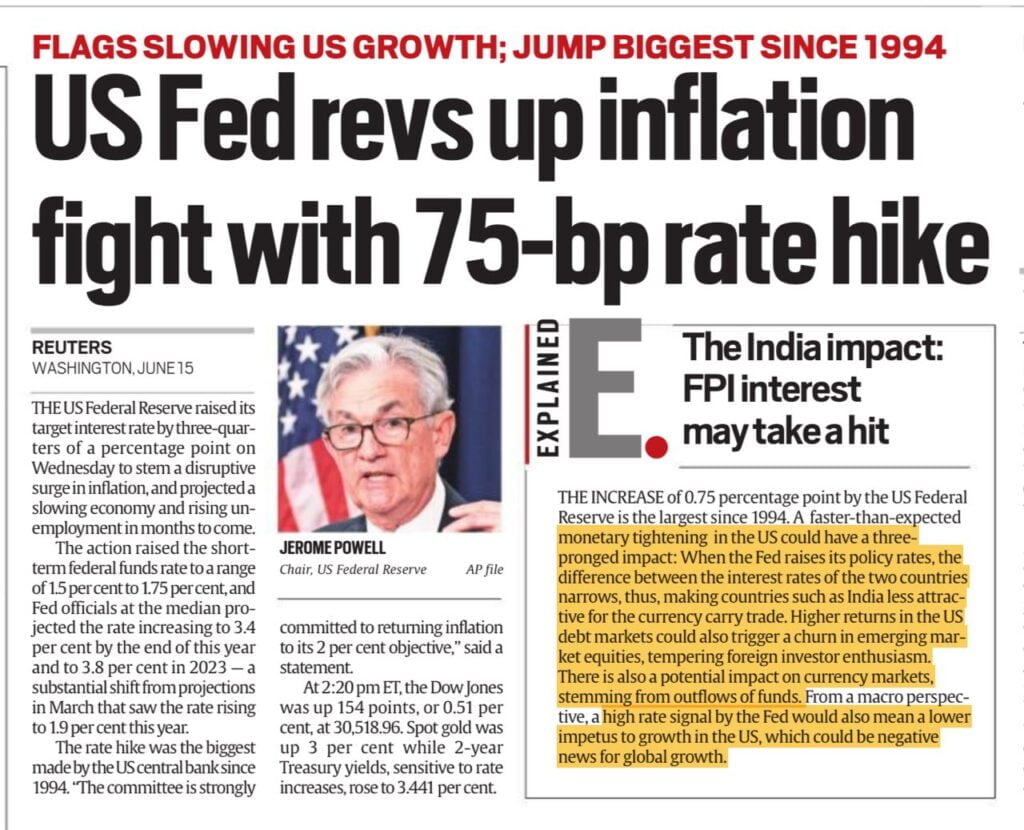 About Lucent IAS:
Lucent IAS is a leading Civil Service Coaching Institutions in Assam. Located in Guwahati, this institution provides best-in-class learning experience and top-class study materials to Civil Service Aspirants targeting UPSC and APSC exams in the Northeast India Region.
To know more, visit our website: www.lucentias.com
Lucent IAS Office Address: Baruah Mansion,First floor, near Apex Bank, Opposite CPWD office, Bamunimaidam, Guwahati, Assam 781021
Mobile/WhatsApp: +91 70990 06849
Follow us on:
Call/WhatsApp: +91 70990 06849Post navigation