Download today's Current Affairs Compilation and Analysis of The Hindu, The Indian Express and The Assam Tribune, compiled by Lucent IAS: The Best APSC Coaching Institute in Assam. Very Important for UPSC CSE and APSC CCE Examinations (14 June 2022)
Fortification of Rice: Features, Regulations and Health Concerns
Fortification is the addition of key vitamins and minerals such as iron, iodine, zinc, Vitamin A & D to staple foods such as rice, milk and salt to improve their nutritional content. These nutrients may or may not have been originally present in the food before processing.
Fortification of rice is a cost-effective and complementary strategy to increase vitamin and mineral content in diets to reduce iron-deficiency and anaemia among women and children.
Food Safety and Standards (Fortification of Foods) Regulations, 2016 provides for fortifying staples namely Wheat Flour and Rice (with Iron, Vitamin B12 and Folic Acid), Milk and Edible Oil (with Vitamins A and D) and Double Fortified Salt (with Iodine and Iron) to reduce the high burden of micronutrient malnutrition in India.
On 8th April, 2020 Government of India approved supply of fortified rice throughout the Targeted Public Distribution System (TPDS) under the National Food Security Act (NFSA), Integrated Child Development Services (ICDS), Pradhan Mantri Poshan Shakti Nirman-PM POSHAN [erstwhile Mid-Day Meal Scheme (MDM)] and Other Welfare Schemes (OWS) of Government of India in all States and Union Territories (UTs) by 2024 in a phased manner (3 phases).
Health concerns related to rice fortification: Adverse health impact among Adivasi populations suffering from sickle-cell anaemia and thalassemia.
Decentralized Web Platform: Web 5.0
Web1.0 : first generation of the global digital communications network in 'read only' format.
Web2.0 : This is the World Wide Web that we use today in 'read and write' format.
Web3.0 : The next generation of Internet in 'read-write-execute' format with decentralization as its bedrock and driven by artificial intelligence and machine learning.
Web5.0 : It is Web 2.0 + Web 3.0 that will allow users to 'own their identity' on the Internet and 'control their data'.
China: The New Biggest Importer of Indian Broken Rice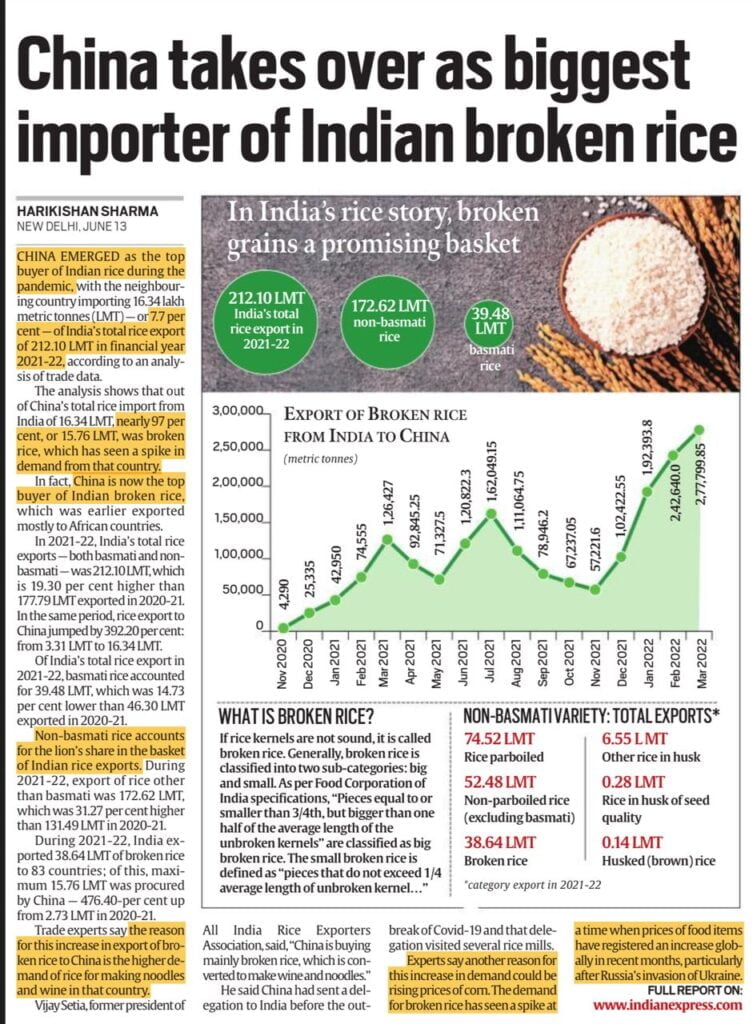 Related Questions in the Past (UPSC CSE Prelims-I Paper of 2019)
Among the following, which one is the largest exporter of rice in the world in the last five years?
China
India
Myanmar
Vietnam
Correct Answer is: India
Reasons for Rupee Depreciation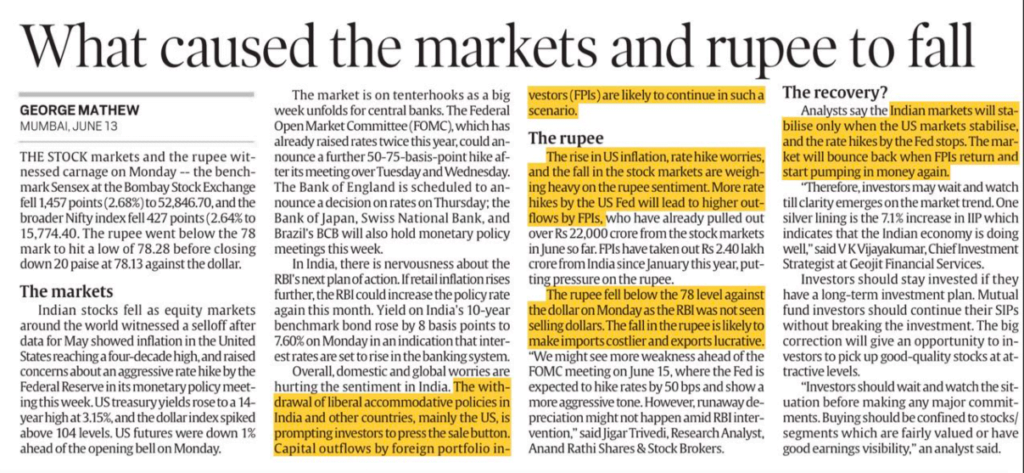 Rise in global crude oil prices, strengthening dollar and a continuous outflow of foreign funds (Foreign portfolio investment) from the domestic market.
Dollar has appreciated because of rising costs (food scarcity, oil prices rise etc.) and slower growth in global economy. As inflation is high in the US, therefore the Central Bank in the US will follow tight monetary policy, meaning rise in interest rate. In such scenario foreign portfolio investors will pull out dollar invested in Indian equity market. As dollar will become scarce in Indian market, dollar value will appreciate vis a vis Indian rupee.
Usually, foreign investors invest in equity market when there is excess liquidity (dollar supply in the market). Now with rise in inflation in the US and therefore likely rise in interest rate by US Fed will mean there will be less easy money available for investing in risky assets like equities for foreign portfolio investors.
As the interest rates go up, the equity risk premium tends to go down. As a result, it makes investing in equities less attractive. Equity risk premium means returns from equity returns minus the risk-free rate investor can earn from US government bonds.
Daily MCQ for APSC CCE by Lucent IAS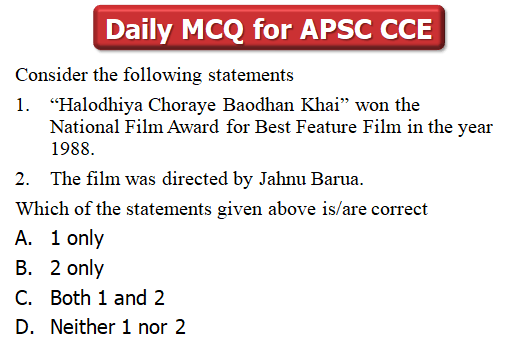 Correct Answer is C: Both 1 and 2.
UPSC Prelims 2022 পৰীক্ষাৰ Economicsৰ বিতং প্ৰশ্ন আৰু উত্তৰ আলোচনা
Download The Assam Tribune Analysis and Daily Current Affairs by Lucent IAS from this link below
About Lucent IAS:
Lucent IAS is a leading Civil Service Coaching Institutions in Assam. Located in Guwahati, this institution provides best-in-class learning experience and top-class study materials to Civil Service Aspirants targeting UPSC and APSC exams in the Northeast India Region.
To know more, visit our website: www.lucentias.com
Lucent IAS Office Address: Baruah Mansion,First floor, near Apex Bank, Opposite CPWD office, Bamunimaidam, Guwahati, Assam 781021
Mobile/WhatsApp: +91 70990 06849
Follow us on:
Call/WhatsApp: +91 70990 06849