Download today's Current Affairs Compilation and Analysis of The Hindu, The Indian Express and The Assam Tribune, compiled by Lucent IAS: The Best APSC Coaching Institute in Assam. Very Important for UPSC CSE and APSC CCE Examinations (12 and 13June 2022)
𝐍𝐚𝐭𝐢𝐨𝐧𝐚𝐥 𝐂𝐮𝐫𝐫𝐢𝐜𝐮𝐥𝐮𝐦 𝐅𝐫𝐚𝐦𝐞𝐰𝐨𝐫𝐤 𝐨𝐟 𝟐𝟎𝟎𝟓, 𝐍𝐞𝐰 𝐄𝐝𝐮𝐜𝐚𝐭𝐢𝐨𝐧 𝐏𝐨𝐥𝐢𝐜𝐲 𝐚𝐧𝐝 𝐯𝐚𝐫𝐢𝐨𝐮𝐬 𝐞𝐟𝐟𝐨𝐫𝐭𝐬 𝐭𝐨 𝐩𝐫𝐨𝐦𝐨𝐭𝐞 𝐂𝐫𝐢𝐭𝐢𝐜𝐚𝐥 𝐓𝐡𝐢𝐧𝐤𝐢𝐧𝐠 𝐚𝐧𝐝 𝐈𝐧𝐧𝐨𝐯𝐚𝐭𝐢𝐨𝐧
Various Autonomous Councils in Assam and their varying degrees of Autonomy within the State Legislature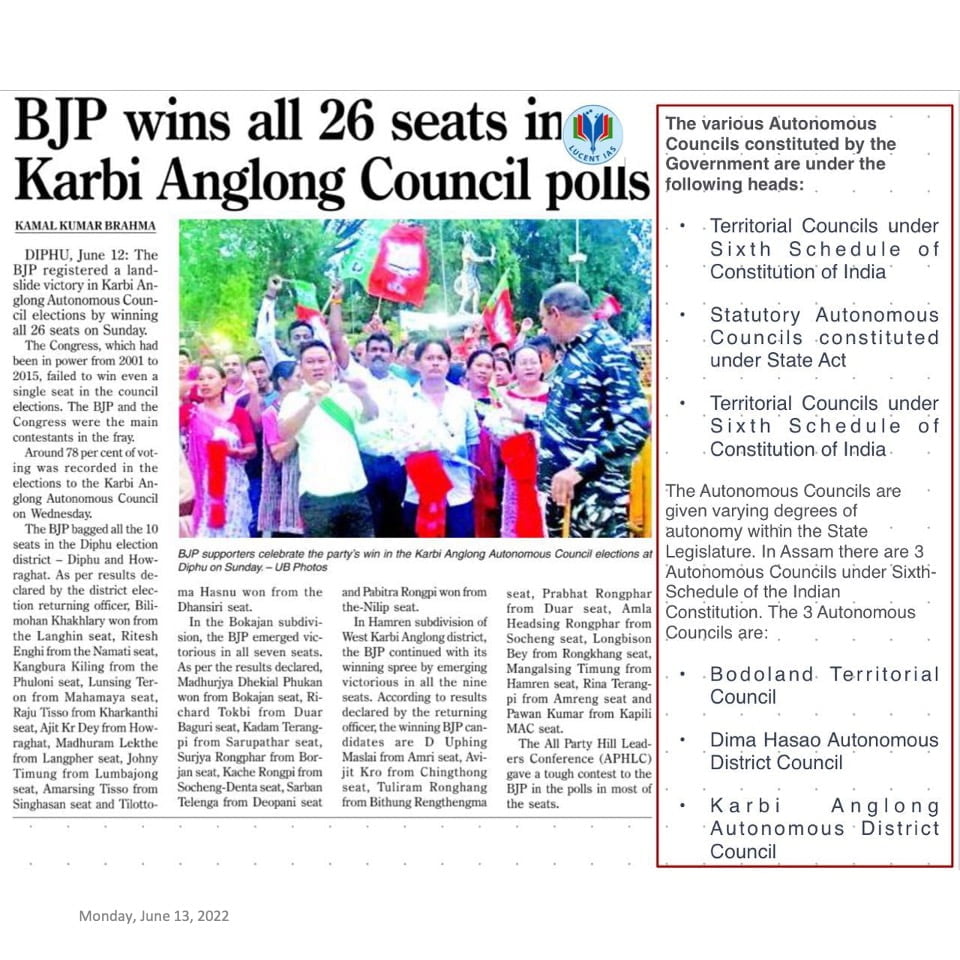 Pygmy Hog Conservation Programme (PHCP)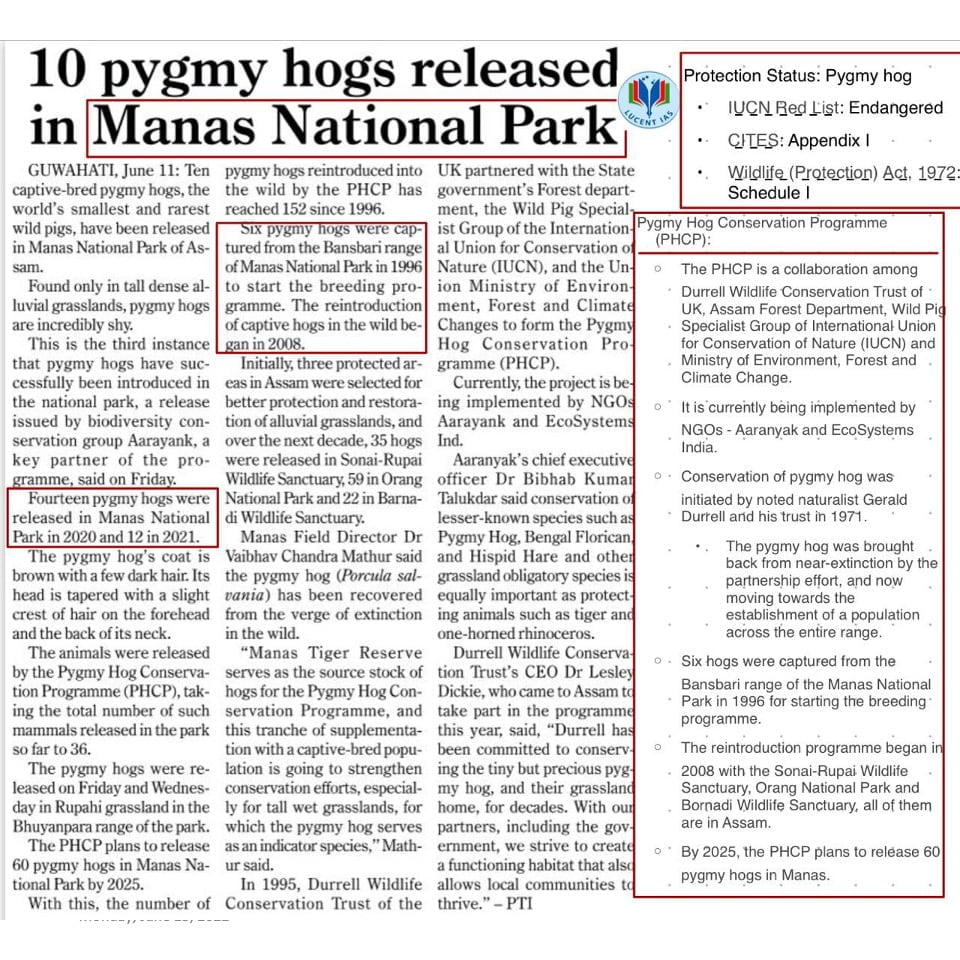 India-Russia Bilateral Trade and new opportunities for Cooperation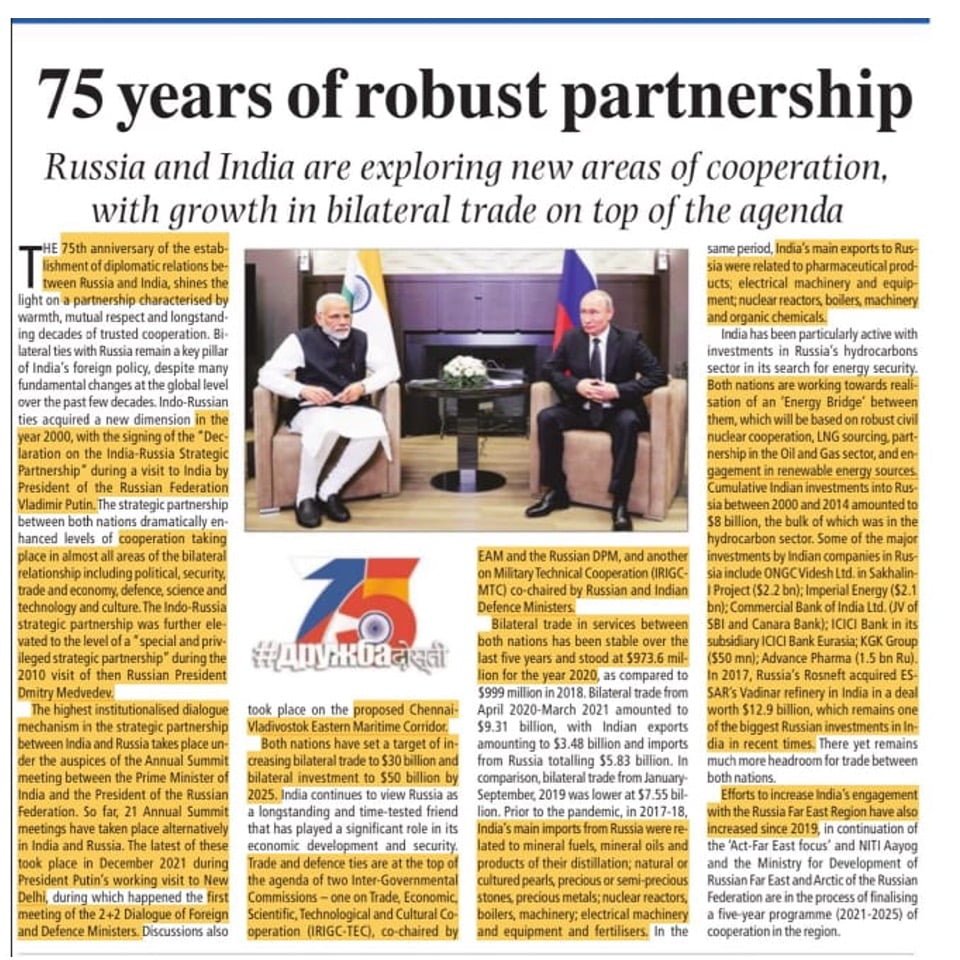 India-Russia Deal on Radio Equipment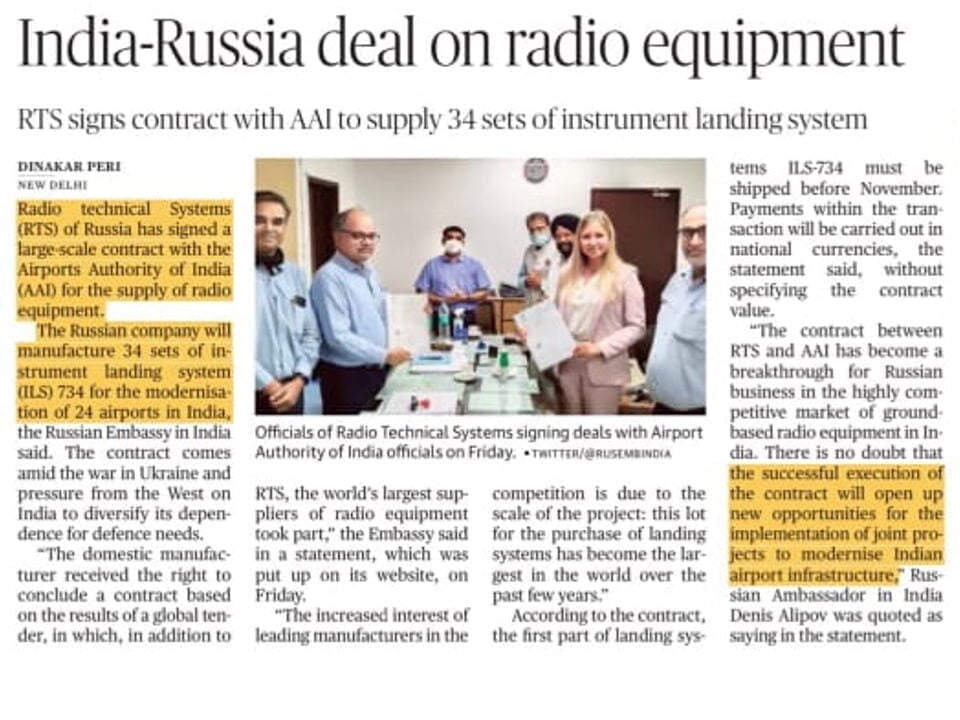 The Buddha Relics at the ancient City of Kapilavastu
Major Volcanic Eruptions in recent times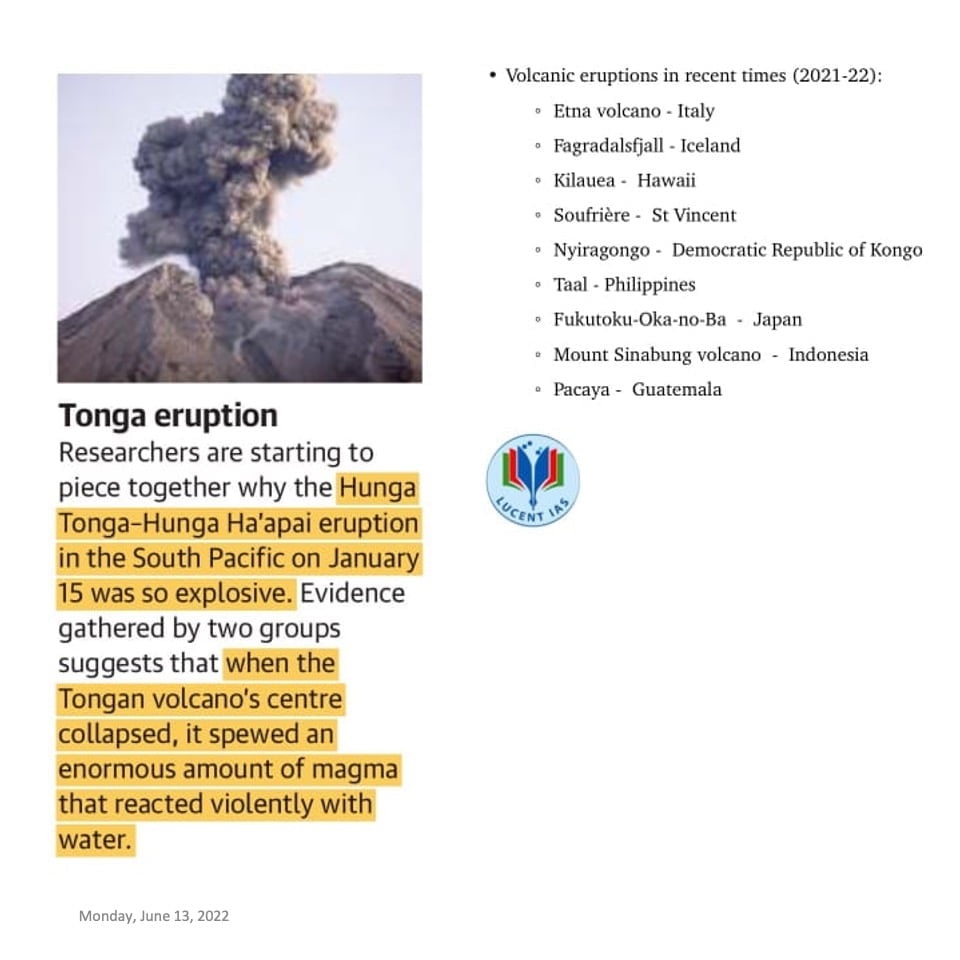 Cryptocurrency in India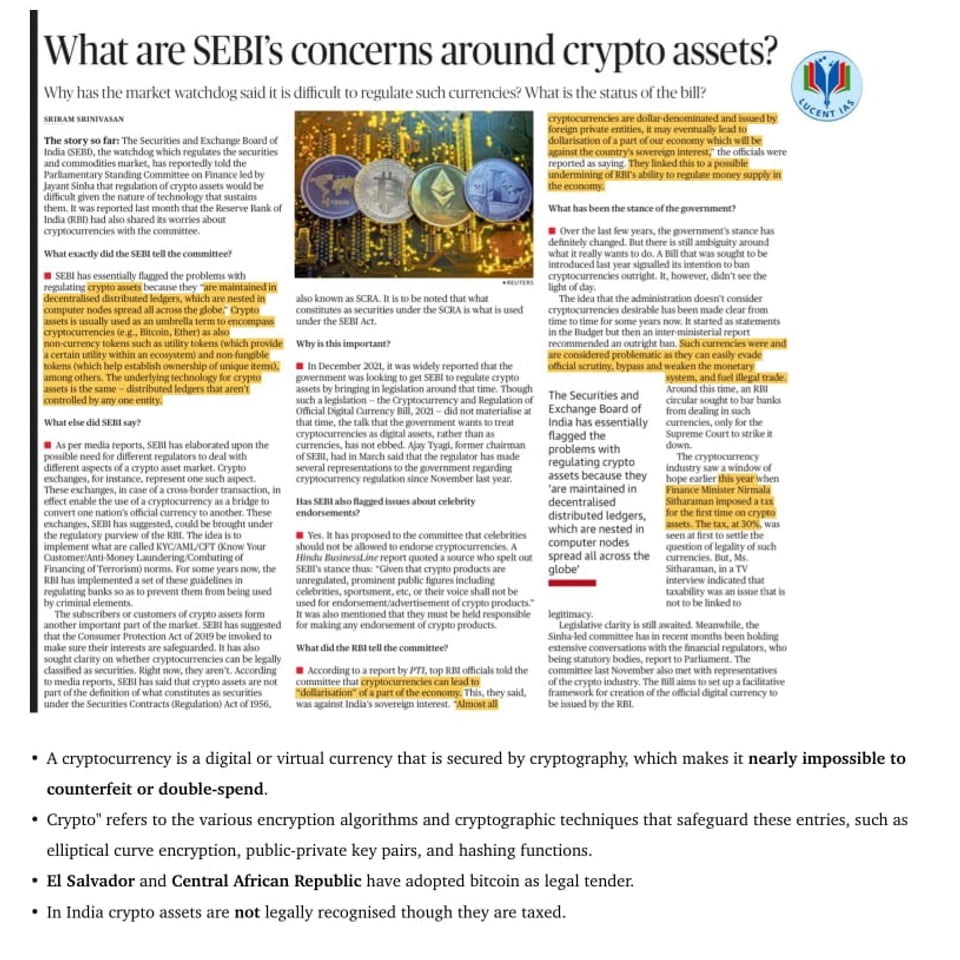 Organizations of Islamic Cooperation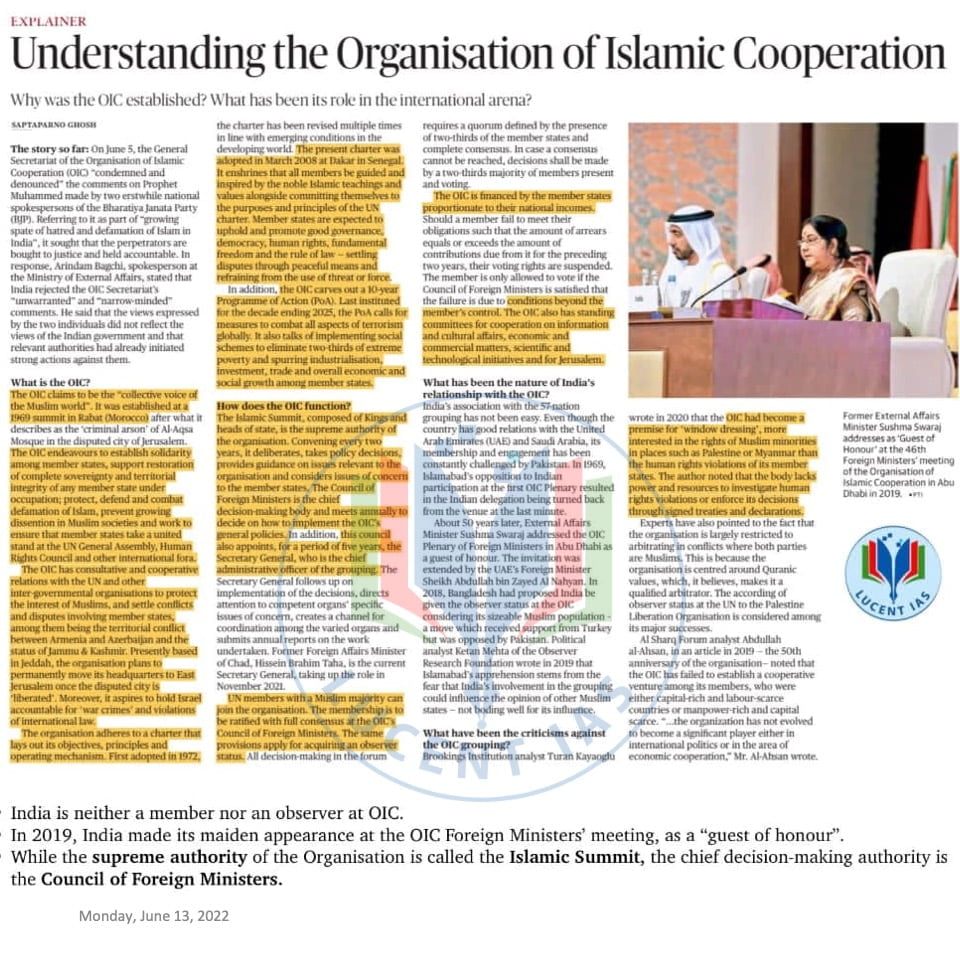 Key Fact: Financial Action Task Forces (FATF)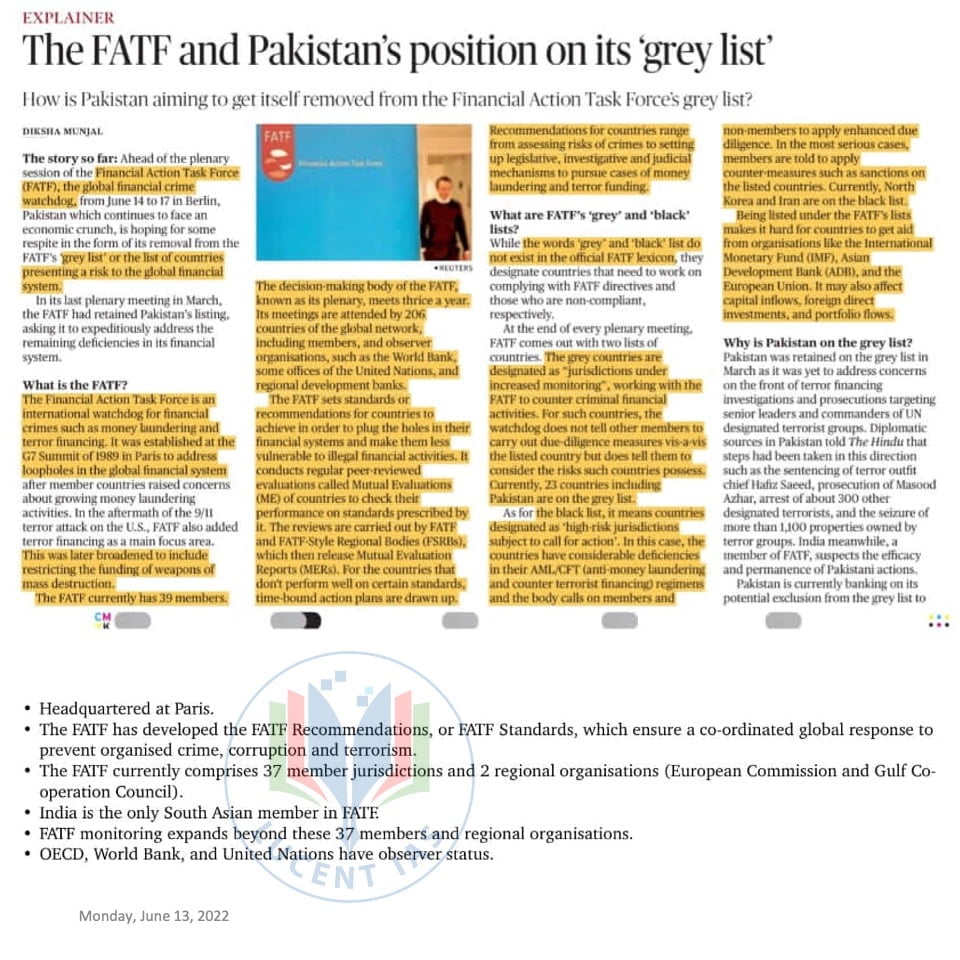 Fact Sheets: Type-1 Diabetes and New Advisory on Type-1 Diabetes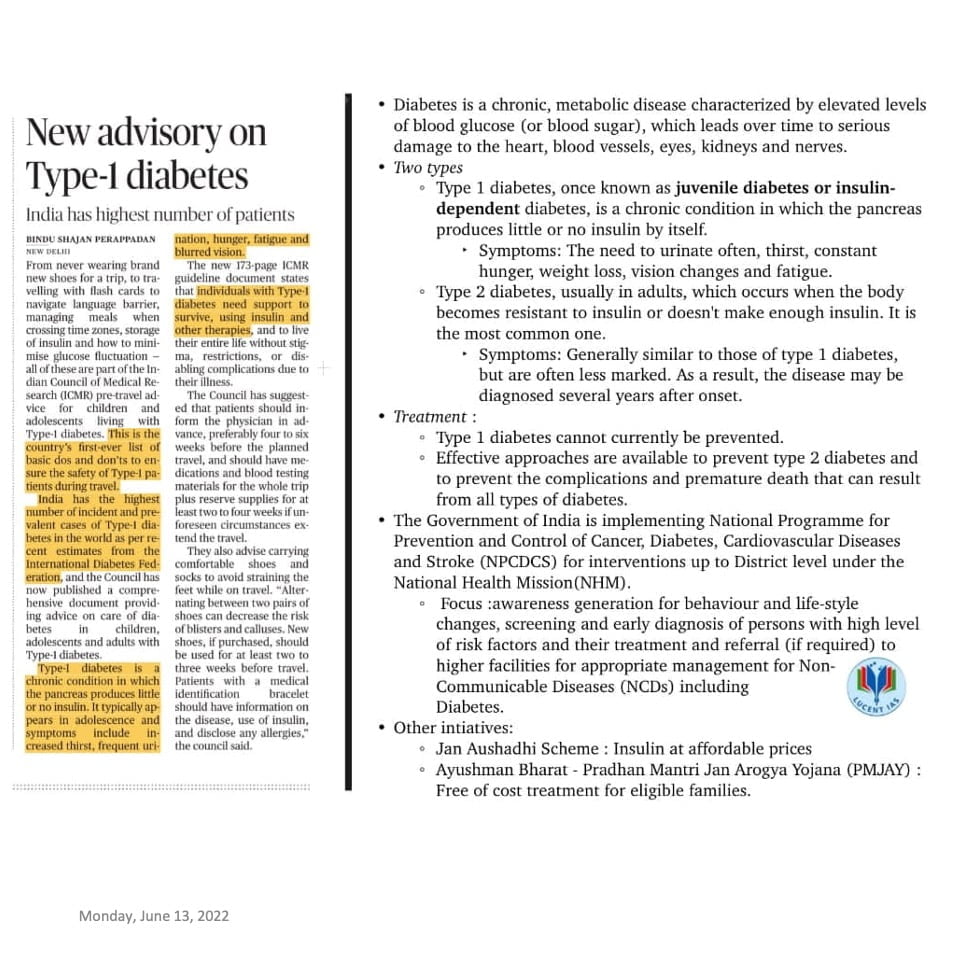 Food Safety Index and Important Initiatives for Food Safety in India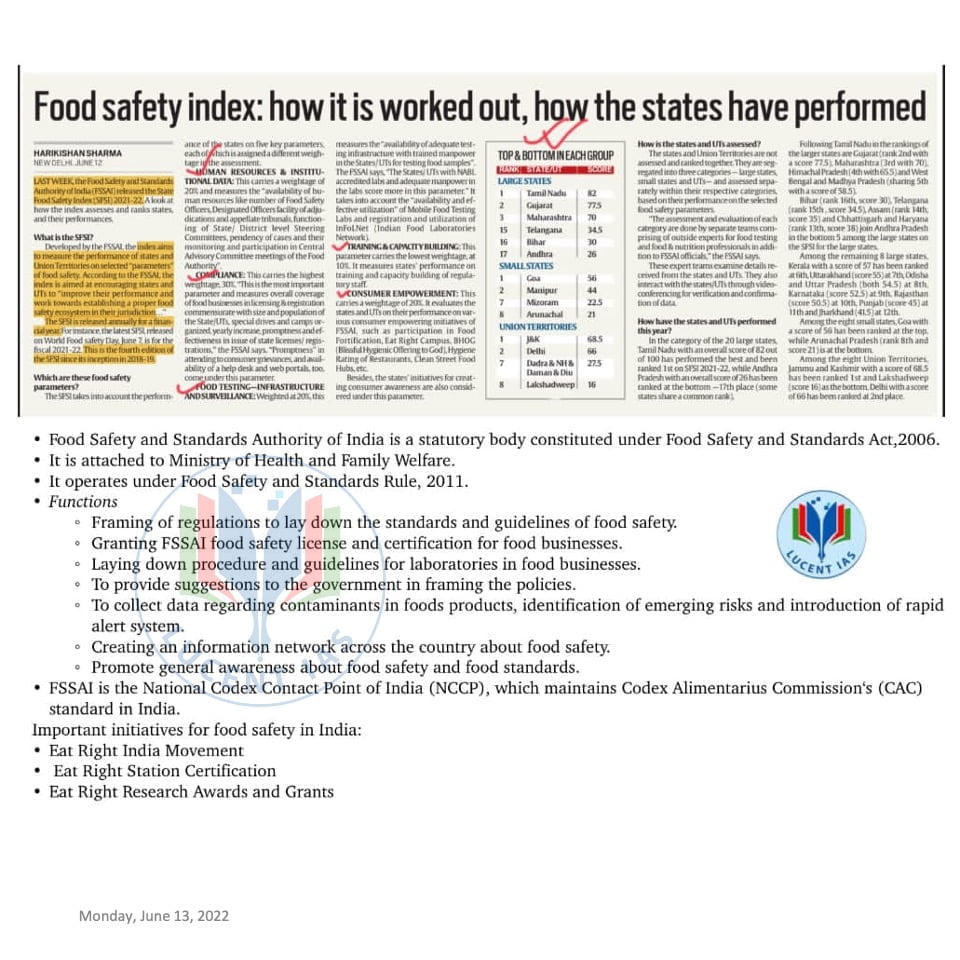 Six New Nuclear Reactors at Jaitapur and Nuclear Deal with France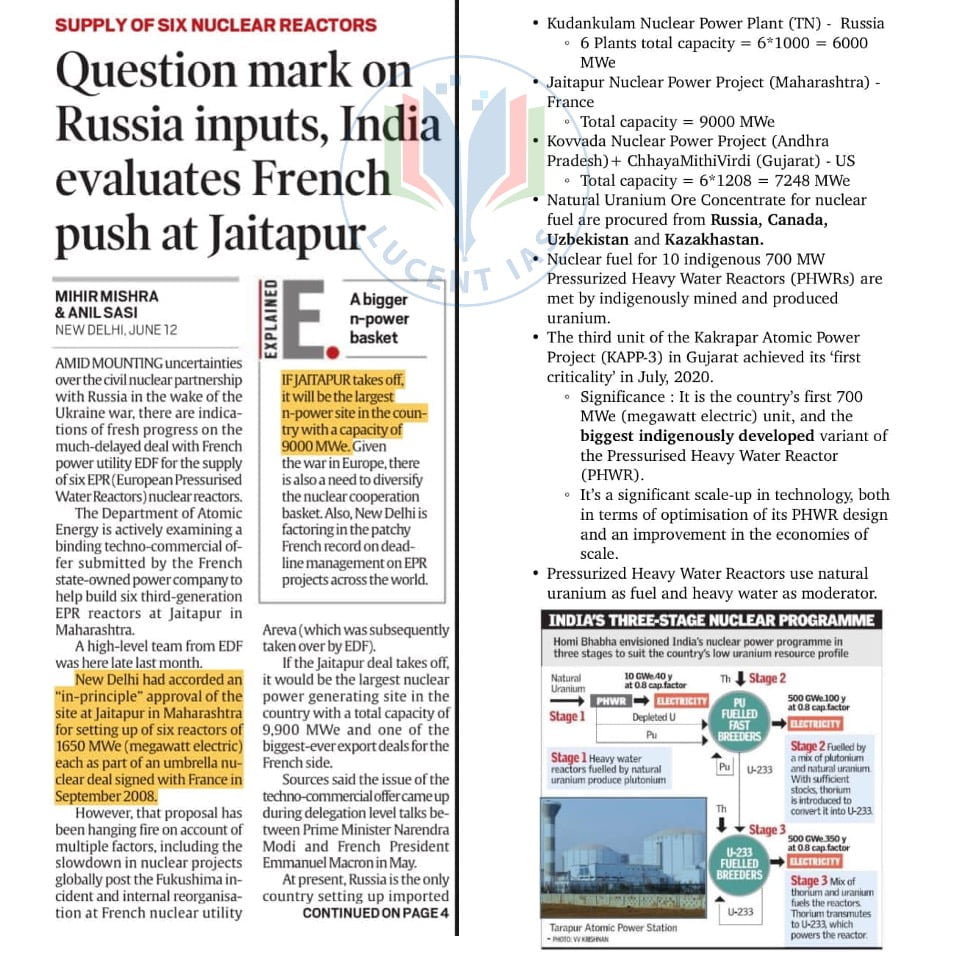 Daily MCQ for APSC CCE by Lucent IAS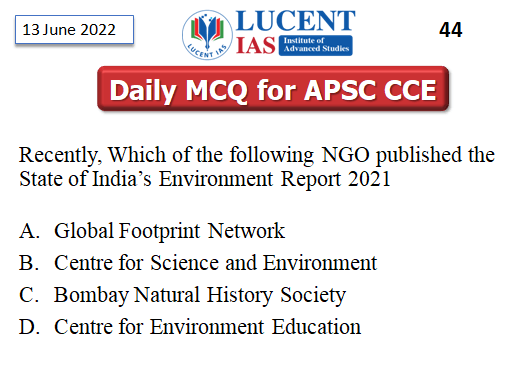 Correct Answer is: B. Centre for Science and Environment
The Centre for Science and Environment (CSE) recently released the State of India's Environment Report 2022. The report provides an insight on various priority issues for India related to the current status of environment and natural resources, the pressures behind environmental changes and the impacts associated with these changes.  The report also assesses the Government's current and proposed policy initiatives or programmes as a response to check and monitor further degradation of environment and also suggests policy options.
UPSC Prelims 2022 পৰীক্ষাৰ Economicsৰ বিতং প্ৰশ্ন আৰু উত্তৰ আলোচনা
Download The Assam Tribune Analysis and Daily Current Affairs by Lucent IAS from this link below
About Lucent IAS:
Lucent IAS is a leading Civil Service Coaching Institutions in Assam. Located in Guwahati, this institution provides best-in-class learning experience and top-class study materials to Civil Service Aspirants targeting UPSC and APSC exams in the Northeast India Region.
To know more, visit our website: www.lucentias.com
Lucent IAS Office Address: Baruah Mansion,First floor, near Apex Bank, Opposite CPWD office, Bamunimaidam, Guwahati, Assam 781021
Mobile/WhatsApp: +91 70990 06849
Follow us on:
Call/WhatsApp: +91 70990 06849