Download The Assam Tribune Analysis and Current Affairs Compilation from The Hindu and The Indian Express. Important for APSC and UPSC Aspirant. (8 June 2022)
Important for GS-5 Paper (Modern Assamese Literature): Geetikavi Parvati Prasad Baruah(গীতিকবি পাৰ্বতী প্ৰসাদ বৰুৱা) and his Legacy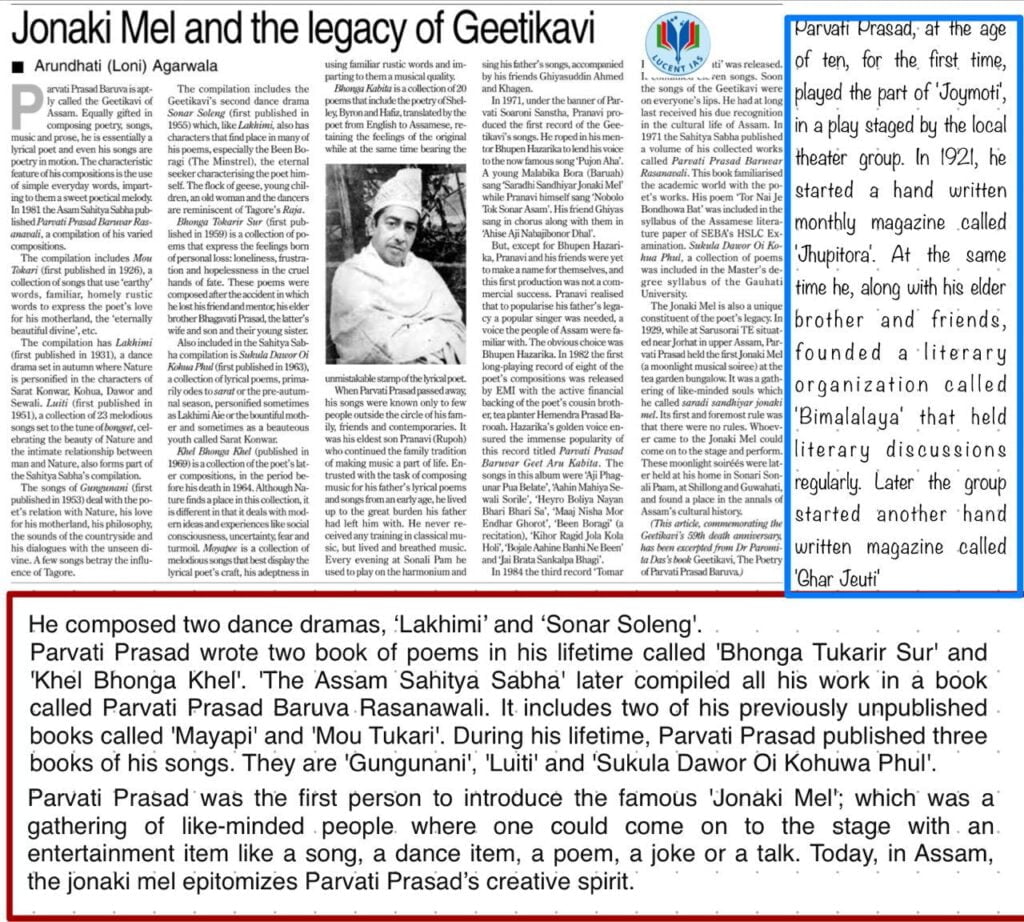 Provisions regarding Hate Speech, T. K. Viswanathan Committee and Bezbaruah Committee Recommendations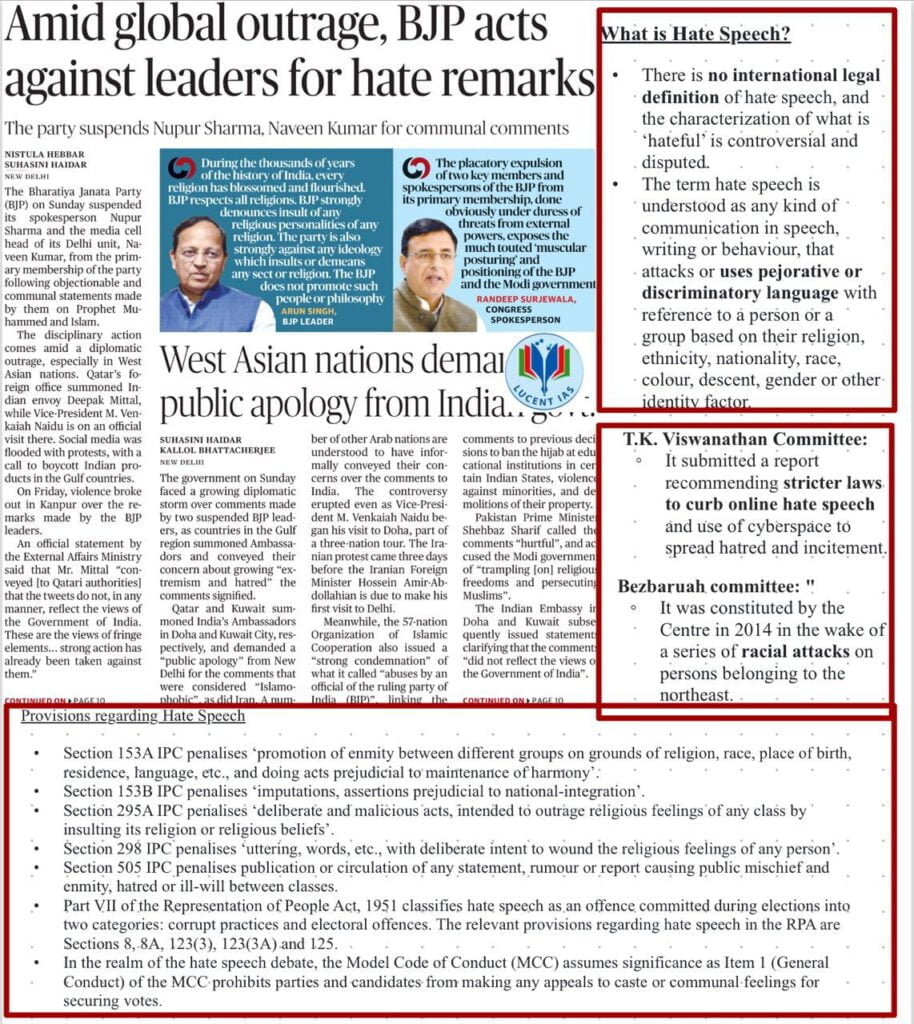 Daily MCQ for APSC CCE Prelims by Lucent IAS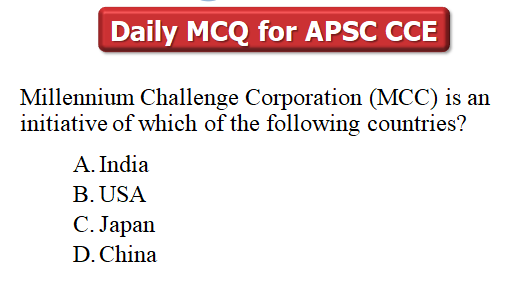 Correct Answer is B. USA:
The Millennium Challenge Corporation (MCC) is an independent U.S. foreign assistance agency that is helping lead the fight against global poverty. As of September 2017, MCC has formed partnership in 46 countries around the world including Nepal. Nepal is the only country in South Asia that MCC provided fund.
বৈদিক যুগৰ সাহিত্য | Literature of the Vedic Period (Ancient Indian History)
Important Current Affairs: ভাৰতৰ নিম্নমুখী Foreign Exchange Reserves আৰু অৰ্থনীতিত ইয়াৰ প্ৰভাৱ
Download The Assam Tribune Analysis and Daily Current Affairs by Lucent IAS from this link below
সময়োচিত পৰিকল্পনা কৰক, আগন্তুক অসম লোকসেৱা আয়োগৰ অসামৰিক সেৱা পৰীক্ষাৰ বাবে…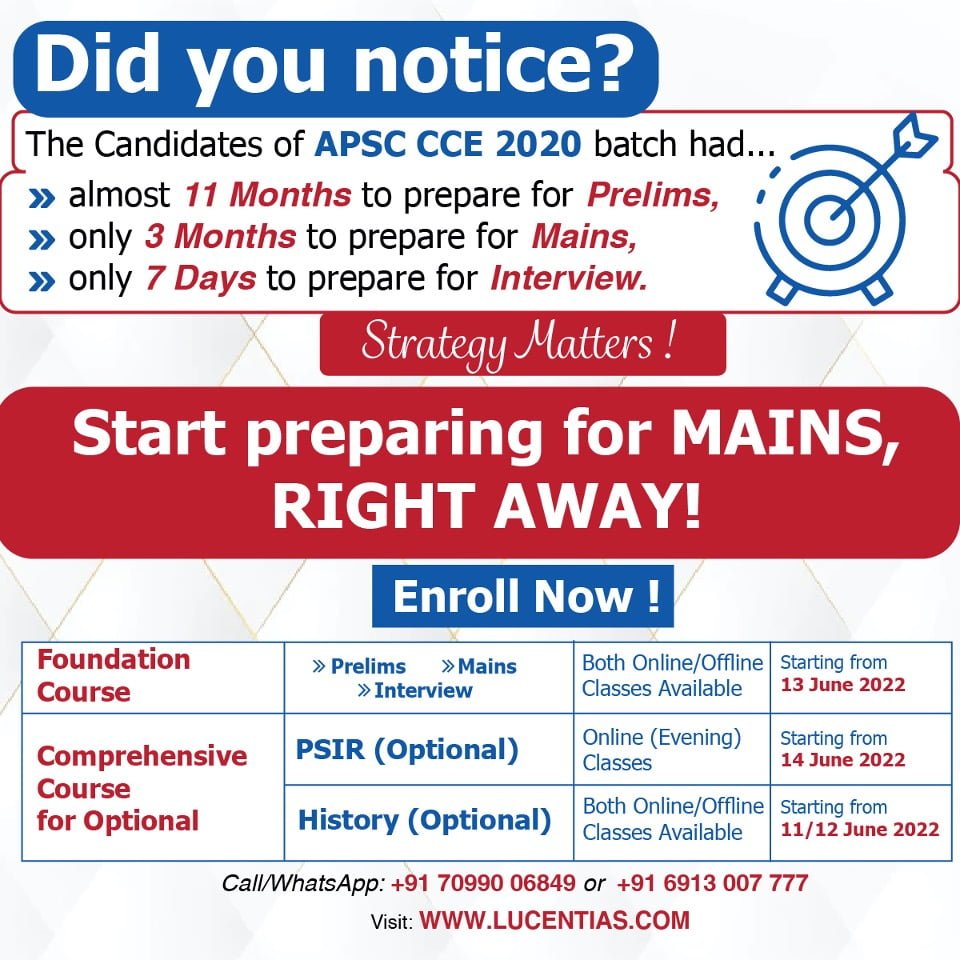 About Lucent IAS:
Lucent IAS is a leading Civil Service Coaching Institutions in Assam. Located in Guwahati, this institution provides best-in-class learning experience and top-class study materials to Civil Service Aspirants targeting UPSC and APSC exams in the Northeast India Region.
To know more, visit our website: www.lucentias.com
Lucent IAS Office Address: Baruah Mansion,First floor, near Apex Bank, Opposite CPWD office, Bamunimaidam, Guwahati, Assam 781021
Mobile/WhatsApp: +91 70990 06849
Follow us on:
Call/WhatsApp: +91 70990 06849