Download today's The Assam Tribune Analysis: important for APSC CCE Prelims, Mains and Interview. Also contains Current Affairs Compilation from The Hindu and The Indian Express. Important for APSC and UPSC Aspirant. (3 June 2022)
Current Affairs 1: China's Power Projects on Brahmaputra and Rules governing Brahmaputra Water Sharing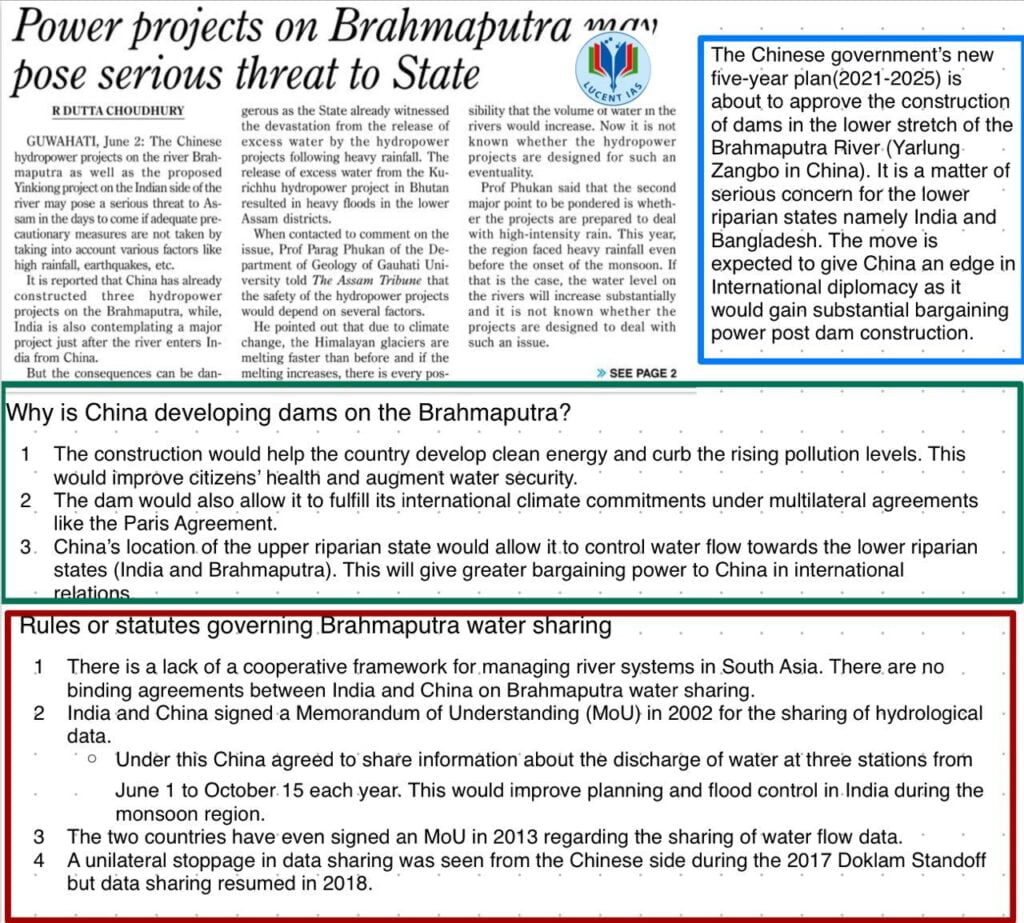 Daily Current Affairs: Different Acts for the proliferation of Nuclear, Chemical and Biological Weapons
Daily Current Affairs by Lucent IAS: Astra Mk-1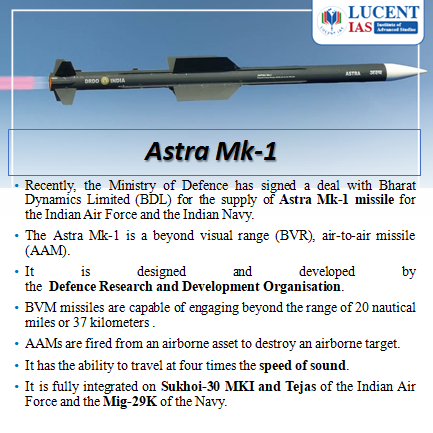 Daily MCQ for APSC CCE Prelims by Lucent IAS-1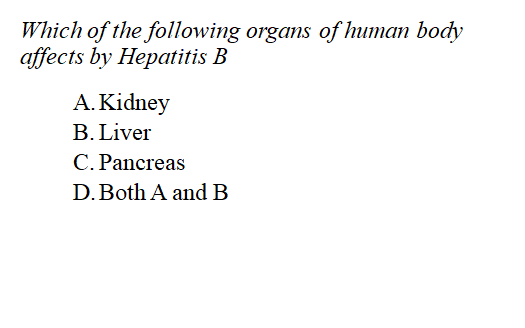 Correct Answer is A:
Hepatitis B is a viral infection that attacks the liver and can cause both acute and chronic disease. The virus is most commonly transmitted from mother to child during birth and delivery, as well as through contact with blood or other body fluids during sex with an infected partner, unsafe injections or exposures to sharp instruments.
Daily MCQ for APSC CCE Prelims by Lucent IAS-2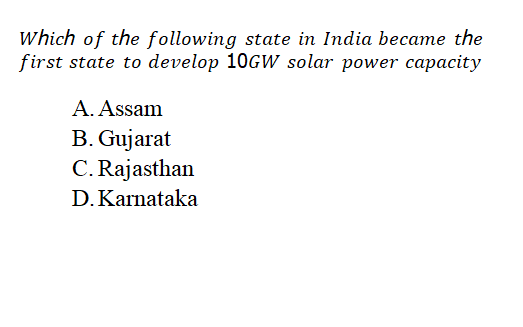 Correct Answer is C. Rajasthan:
Rajasthan is fast emerging as the solar hub after becoming the first State to develop 10 GW power capacity. Rajasthan occupies the top position with 10,506 MW share in the country's 49,346 MW solar energy capacity.
UPSC 2021 Results, Toppers আৰু PSIR Optionalৰ জনপ্ৰিয়তা
APSC Interview সম্পৰ্কে বিশেষ পৰামৰ্শ | Subhasish Sarma Thakur (AIR: 365, UPSC 2015)
Register for upcoming #LucentIAS Masterclass on History (Optional)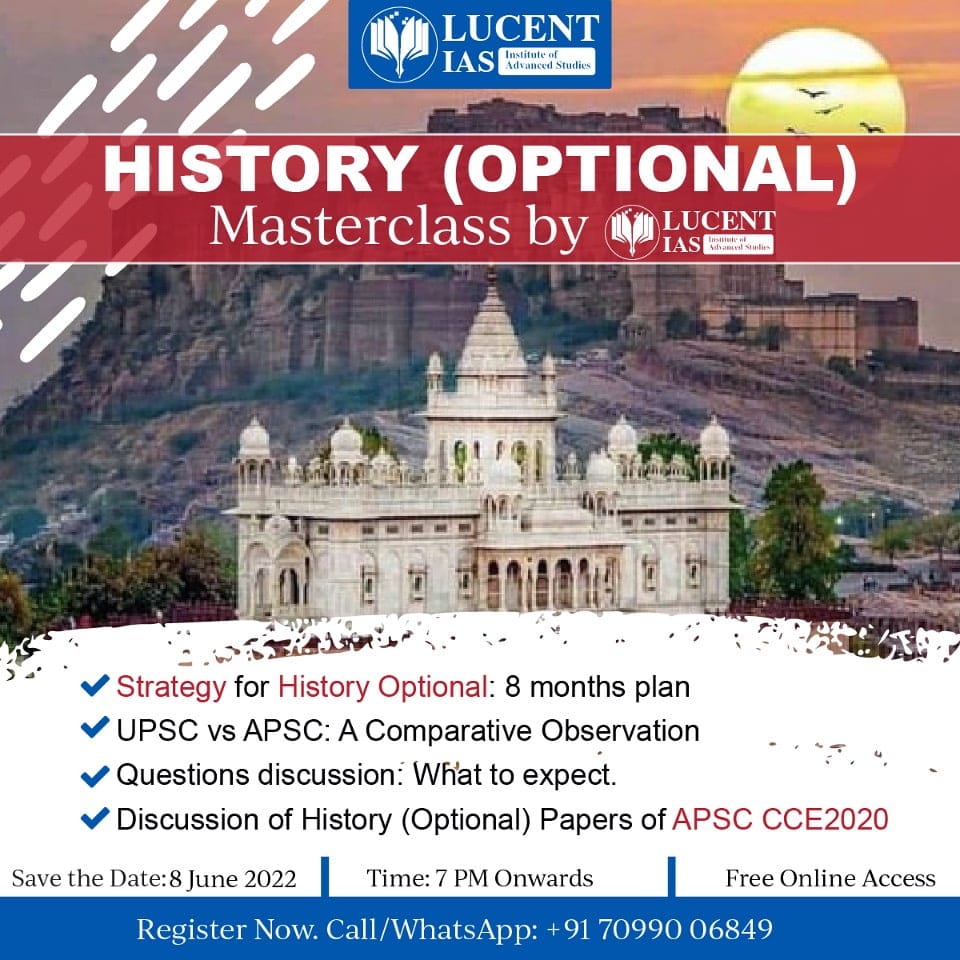 For registration, Click here: https://forms.gle/HAVQruda524X4GPc9
Download The Assam Tribune Analysis and Daily Current Affairs by Lucent IAS from this link below
সময়োচিত পৰিকল্পনা কৰক, আগন্তুক অসম লোকসেৱা আয়োগৰ অসামৰিক সেৱা পৰীক্ষাৰ বাবে…Start preparing in Advance for APSC CCE Examination…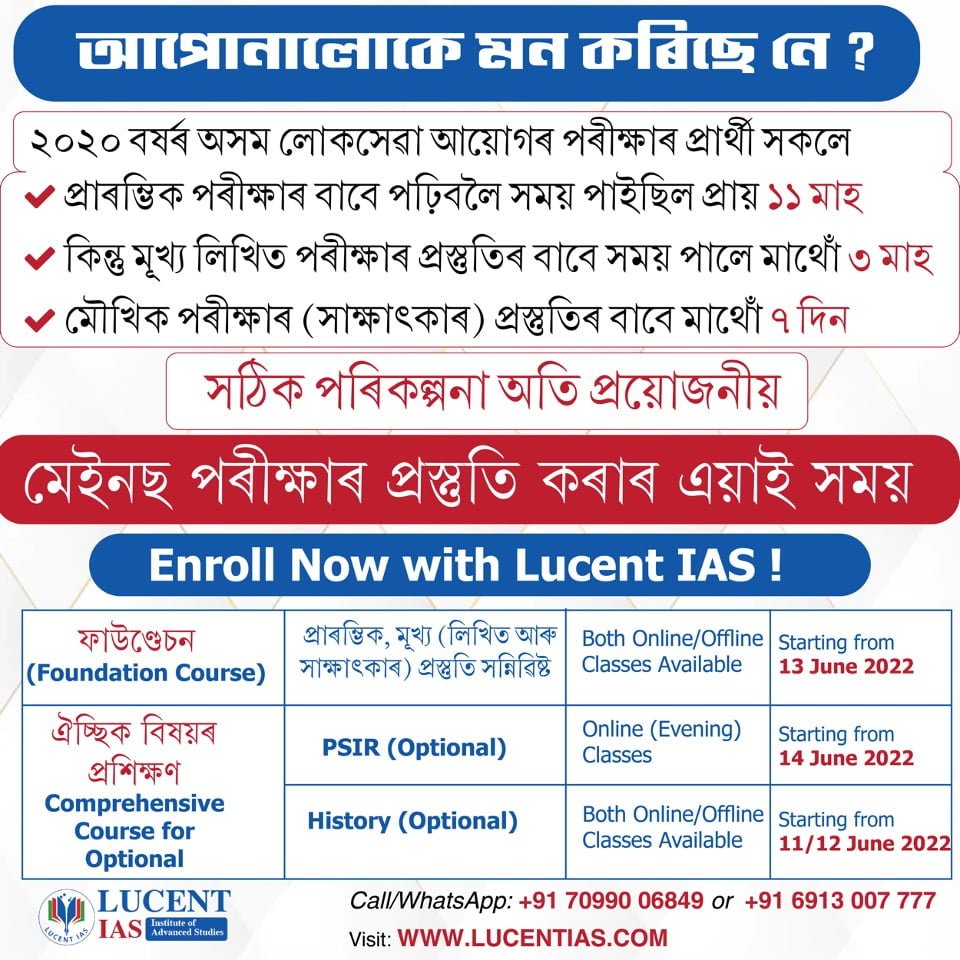 About Lucent IAS:
Lucent IAS is a leading Civil Service Coaching Institutions in Assam. Located in Guwahati, this institution provides best-in-class learning experience and top-class study materials to Civil Service Aspirants targeting UPSC and APSC exams in the Northeast India Region.
To know more, visit our website: www.lucentias.com
Lucent IAS Office Address: Baruah Mansion,First floor, near Apex Bank, Opposite CPWD office, Bamunimaidam, Guwahati, Assam 781021
Mobile/WhatsApp: +91 70990 06849
Follow us on:
Call/WhatsApp: +91 70990 06849