Download The Assam Tribune Compilation and Current Affairs Analysis from The Hindu and The Indian Express. Important for APSC and UPSC Aspirant. (29 April 2022)
Cyber Security and its Various Aspects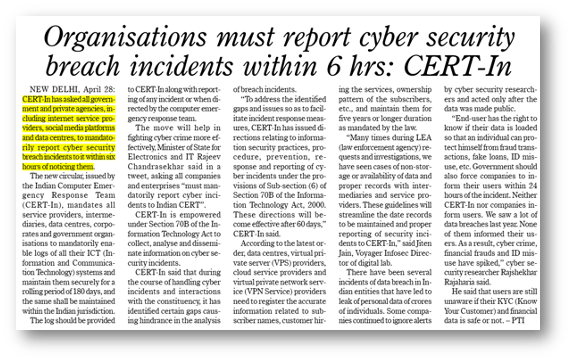 CERT-In
Established : 2004
Headquarters: New Delhi
Objectives:

Protect Indian cyberspace and software infrastructure against destructive and hacking activities.
Strengthen security-related defence of the Indian Internet domain.
Issue guidelines, vulnerability notes, advisories, and whitepapers regarding to information security practices, prevention, procedures, response and reporting of cyber security incidents
Consequences of Cyber Security
Impact on Data: Confidentiality, Integrity and Availability of information
Impact on Critical Information Infrastructure: For e.g. Chinese cyber attack on the power system in Mumbai brought the entire city to a halt
Financial loss
Threat to National Security and peace and stability in a country.
Steps taken to improve Cyber Security
National Cyber Security Policy 2013
National Critical Information Infrastructure Protection Centre (NCIIPC): It has been setup to enhance the protection and resilience of Nation's Critical information infrastructure
CERT-IN to respond to computer security incidents, report on vulnerabilities, and promote effective IT security practices throughout the country
Cyber Surakshit Bharat Initiative: It was launched in 2018 with an aim to spread awareness about cybercrime and build capacity for safety measures for Chief Information Security Officers (CISOs) and frontline IT staff across all government departments.
Cyber Crisis Management Plan (CCMP): It aims at countering cyber threats and cyber-terrorism.
Cyber Swachhta Kendra: This platform was introduced for internet users to clean their computers and devices by wiping out viruses and malware.
Information Security Education and Awareness Project (ISEA): Training of personnel to raise awareness and to provide research, education, and training in the field of Information Security.
Initiatives to promote innovation and entrepreneurship: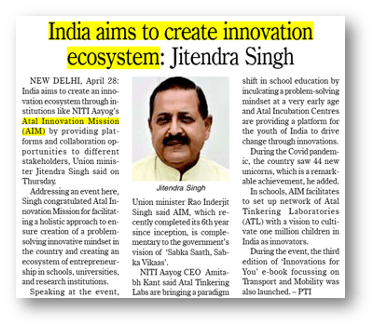 Atal Innovation Mission
To develop new programmes and policies for fostering innovation in different sectors of the economy,
To provide platform and collaboration opportunities for different stakeholders,
To create awareness and create an umbrella structure to oversee the innovation ecosystem of the country.
A Few Major Initiatives:

Atal Tinkering Labs

: Creating a problem-solving mindset across schools in India.

Atal Incubation Centers

: Fostering world-class startups and adding a new dimension to the incubator model.

Atal New India Challenges

: Fostering product innovations and aligning them to the needs of various sectors/ministries.
Indian Pharma and Indian Medical Device Award 2022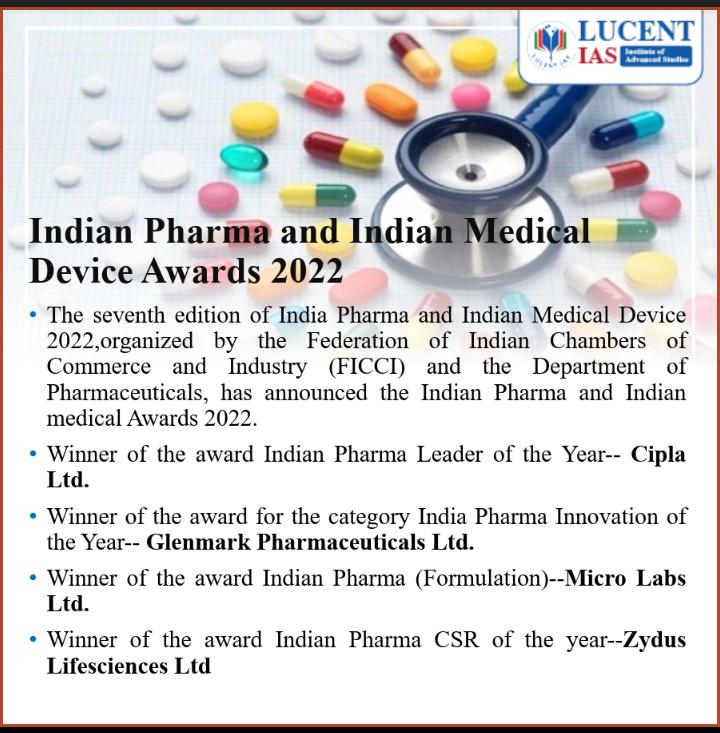 Integrated Road Accident Database (iRAD) Project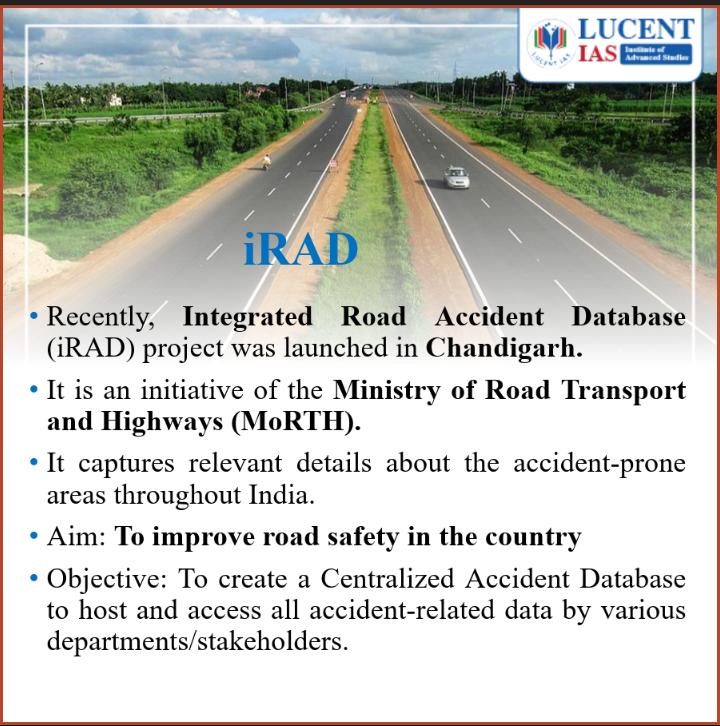 Dudh Vani Community Radio Station
Daily MCQ by Lucent IAS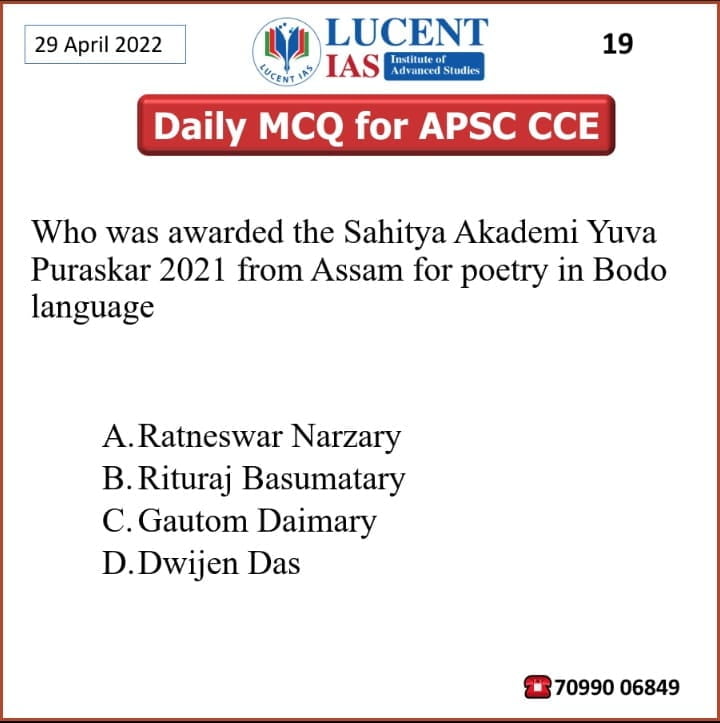 Correct Answer: C. Gautam Daimary was awarded the Sahitya Akademi Yuva Puraskar 2021 for his Bodo Poetry Collection "Jiu Gwnang Soho".
Assam-Centric Current Affairs: Megalithic Structures in Assam
Download today's compilation by clicking here.
More from this Blog:
About Lucent IAS:
Lucent IAS is a leading Civil Service Coaching Institutions in Assam. Located in Guwahati, this institution provides best-in-class learning experience and top-class study materials to Civil Service Aspirants targeting UPSC and APSC exams in the Northeast India Region.
To know more, visit our website: www.lucentias.com
Lucent IAS Office Address: Baruah Mansion,First floor, near Apex Bank, Opposite CPWD office, Bamunimaidam, Guwahati, Assam 781021
Mobile/WhatsApp: +91 70990 06849
Follow us on:
Call/WhatsApp: +91 70990 06849