Download The Assam Tribune Compilation and Current Affairs Analysis from The Hindu and The Indian Express. Important for APSC and UPSC Aspirant.
Assam State Disaster Management Authority (Important for Prelims, GS-3 and GS-5)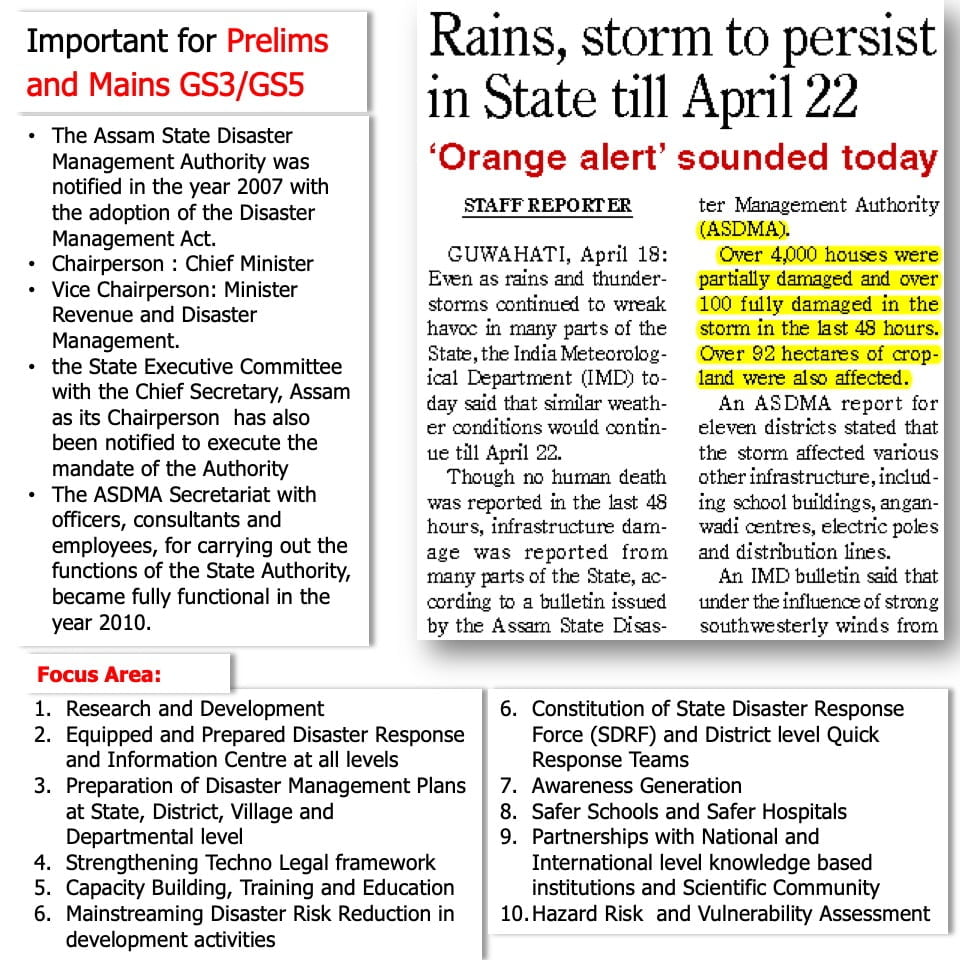 (Important for Prelims and Mains GS3/GS5)
The Assam State Disaster Management Authority was notified in the year 2007 with the adoption of the Disaster Management Act.
Chairperson : Chief Minister
Vice Chairperson: Minister Revenue and Disaster Management.
Steps taken by Assam Government against Drugs menace  (Important for GS-5)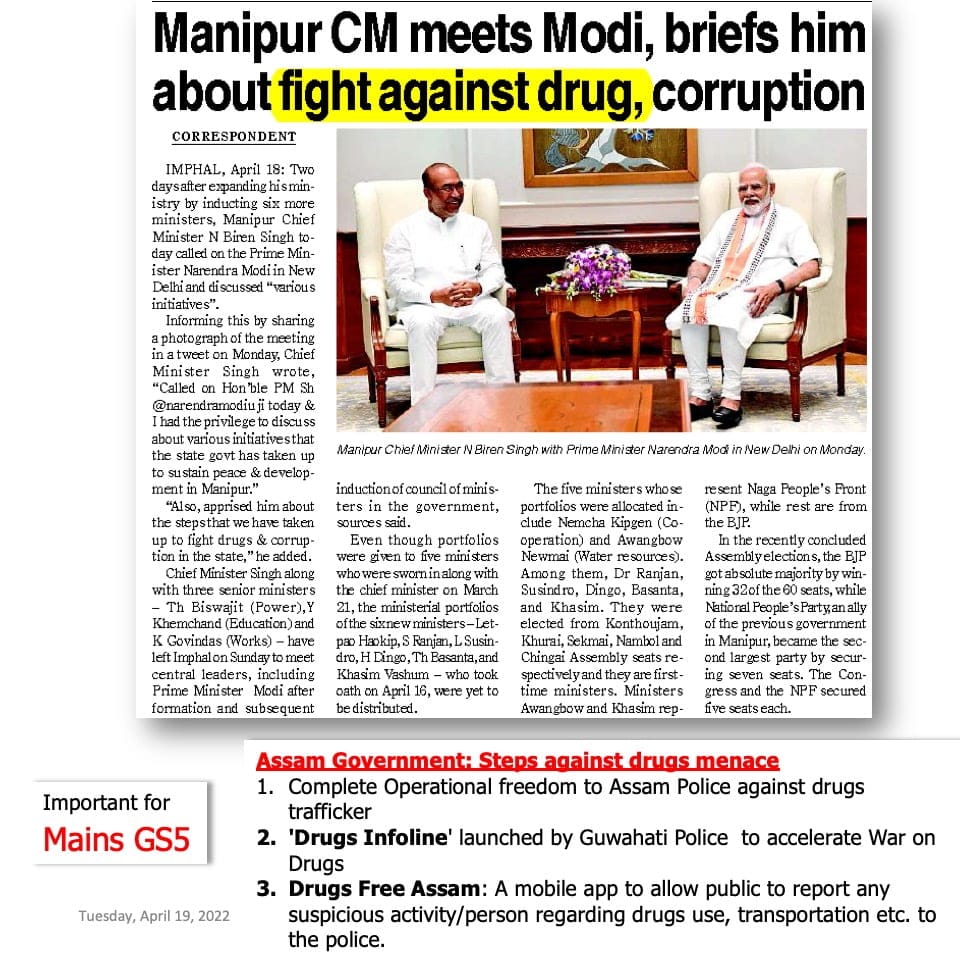 Complete Operational freedom to Assam Police against drugs trafficker
'Drugs Infoline' launched by Guwahati Police  to accelerate War on Drugs 
Drugs Free Assam: A mobile app to allow public to report any suspicious activity/person regarding drugs use, transportation etc. to the police.
United Nations Security Council & Suggested Reforms (Important for GS-2)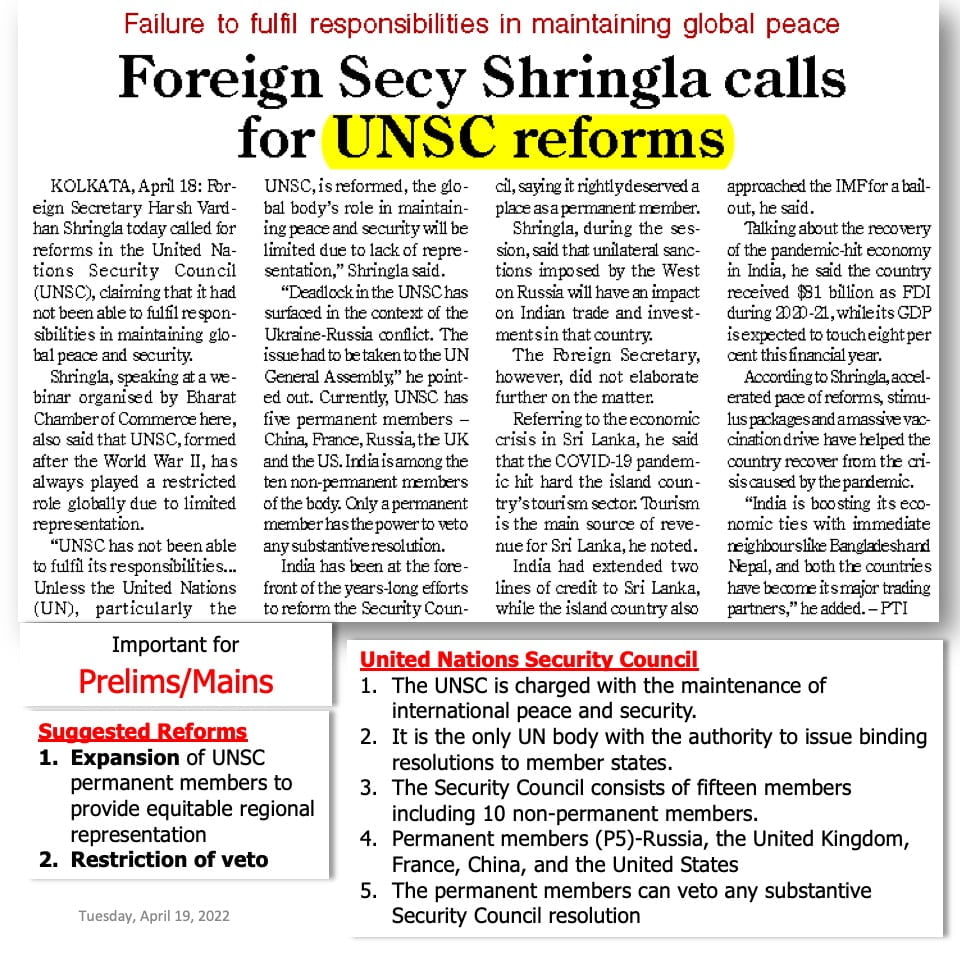 The UNSC is charged with the maintenance of international peace and security.
It is the only UN body with the authority to issue binding resolutions to member states.
The Security Council consists of fifteen members including 10 non-permanent members.
Permanent members (P5)-Russia, the United Kingdom, France, China, and the United States
The permanent members can veto any substantive Security Council resolution
Suggested Reforms
Expansion of UNSC permanent members to provide equitable regional representation
Restriction of veto
Download today's compilation by clicking here.
More from this Blog:
About Lucent IAS:
Lucent IAS is a leading Civil Service Coaching Institutions in Assam. Located in Guwahati, this institution provides best-in-class learning experience and top-class study materials to Civil Service Aspirants targeting UPSC and APSC exams in the Northeast India Region.
To know more, visit our website: www.lucentias.com
Lucent IAS Office Address: Baruah Mansion,First floor, near Apex Bank, Opposite CPWD office, Bamunimaidam, Guwahati, Assam 781021
Mobile/WhatsApp: +91 70990 06849
Follow us on:
Call/WhatsApp: +91 70990 06849