Download The Assam Tribune Compilation and Current Affairs from The Hindu and The Indian Express. Important for APSC and UPSC Aspirant.
Foreign Exchange Management Act (FEMA) Amendment (Source: The Assam Tribune)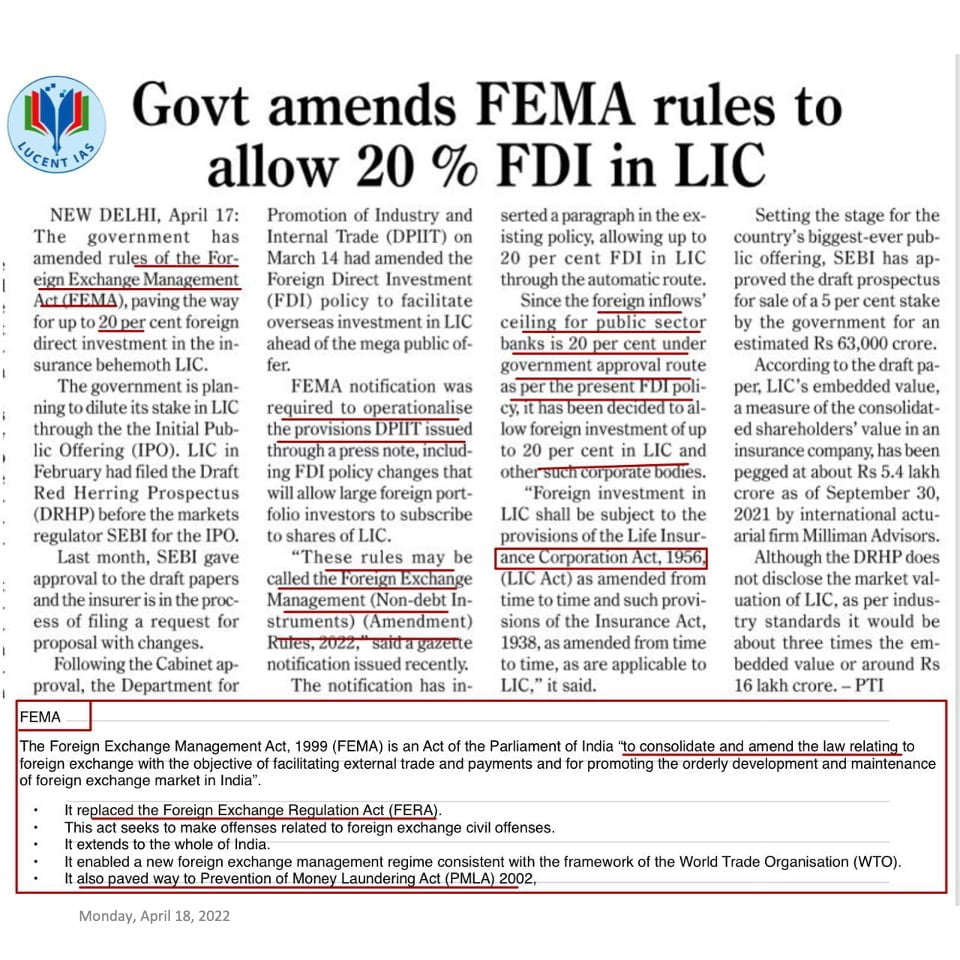 The Central Government has amended the FEMA by allowing 20% FDA in LIC.
Features of FEMA:
The Foreign Exchange Management Act, 1999 (FEMA) is an Act of the Parliament of India "to consolidate and amend the law relating to foreign exchange with the objective of facilitating external trade and payments and for promoting the orderly development and maintenance of foreign exchange market in India".
It replaces the Foreign Exchange Regulation Act (FERA)
This act seeks to make offenses related to foreign exchange civil offenses
It extends to the whole of India
It enables a new foreign exchange management regime consistent with the framework of the World Trade Organization (WTO)
It also paved way to Prevention of Money Laundering Act (PMLA) 2002
The Definition of Secularism and the Doctrine of Essentiality (Source: The Assam Tribune)
Cybercrime and Cyber-security in India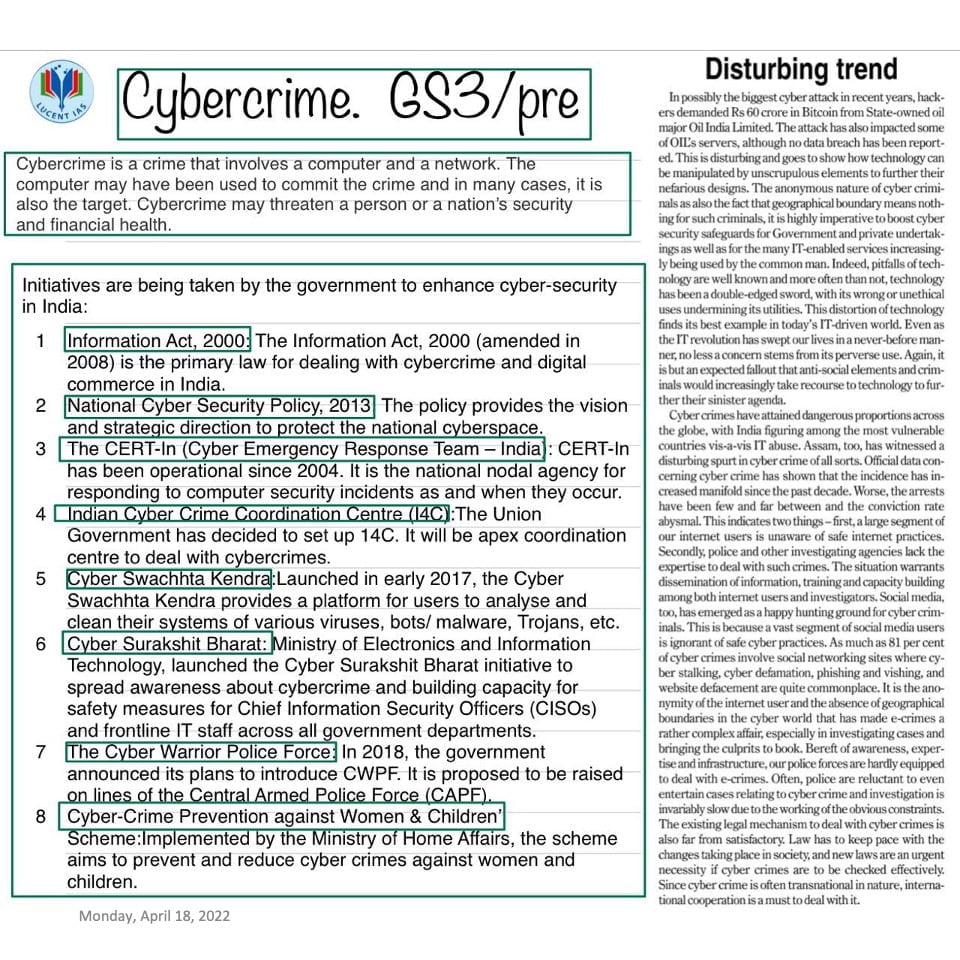 Cyber-security Initiatives by Indian Government:
Information Act 2000 (amended in 2008)
National Cyber Security Policy 2013
The CERT-In (Cyber Emergency Response Team-India)
Indian Cyber Crime Coordination
Cyber Swachhta Kendra
Cyber Surakshit Bharat
The Cyber Warrior Police Force
Cyber-prime Prevention Against Women and children
Download today's compilation by clicking here.
More from this Blog:
About Lucent IAS:
Lucent IAS is a leading Civil Service Coaching Institutions in Assam. Located in Guwahati, this institution provides best-in-class learning experience and top-class study materials to Civil Service Aspirants targeting UPSC and APSC exams in the Northeast India Region.
To know more, visit our website: www.lucentias.com
Lucent IAS Office Address: Baruah Mansion,First floor, near Apex Bank, Opposite CPWD office, Bamunimaidam, Guwahati, Assam 781021
Mobile/WhatsApp: +91 70990 06849
Follow us on:
Call/WhatsApp: +91 70990 06849