Download The Assam Tribune Compilation and Current Affairs from The Hindu and The Indian Express. Important for APSC CCE and UPSC CSE Aspirants.
UDAN (Ude Desh Ka Aam Nagrik) Scheme & Regional Connectivity Scheme (RCS)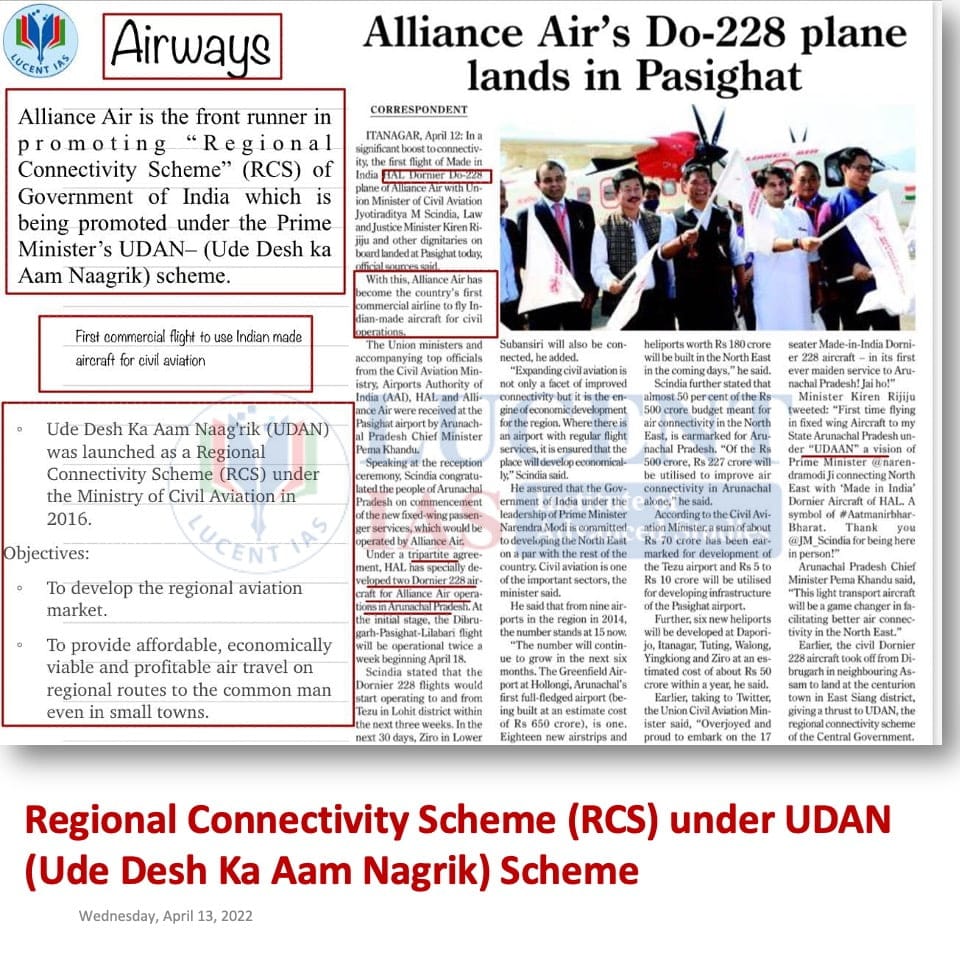 Waterways Connectivity in India and recent agreements inked at Waterwaves Conclave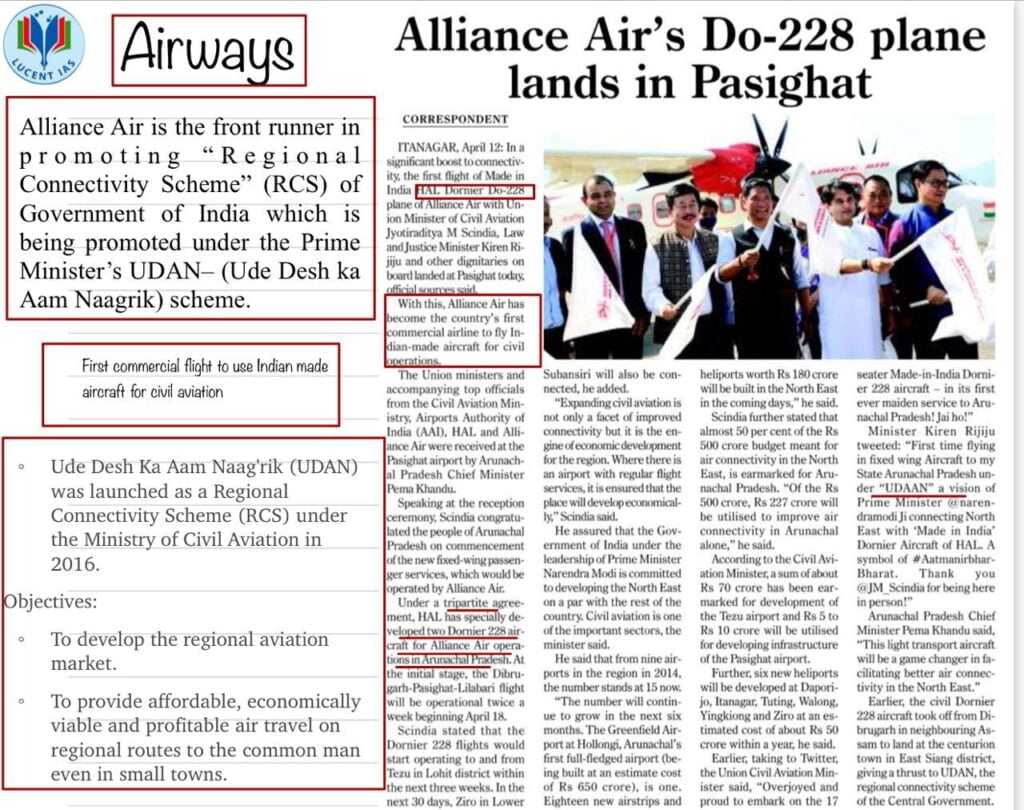 Asian Development Bank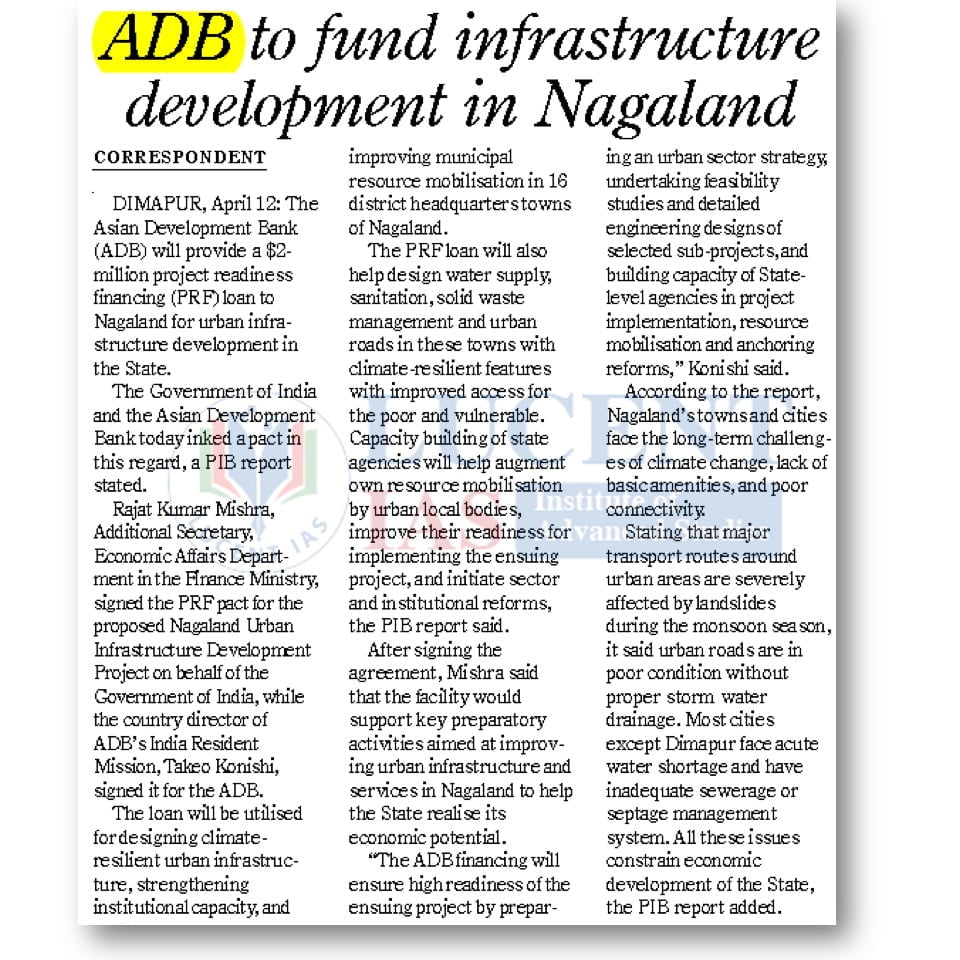 Formation: 19 December 1966
Headquarters: Manila, Philippines
Members:68
Highest policy-making body of the bank : Board of Governors
ADB assists its members and partners by providing loans, technical assistance, grants, and equity investments to promote social and economic development.
The ADB was modelled closely on the World Bank, and has a similar weighted voting system where votes are distributed in proportion with members' capital subscriptions.
Lokayukta and its salient features: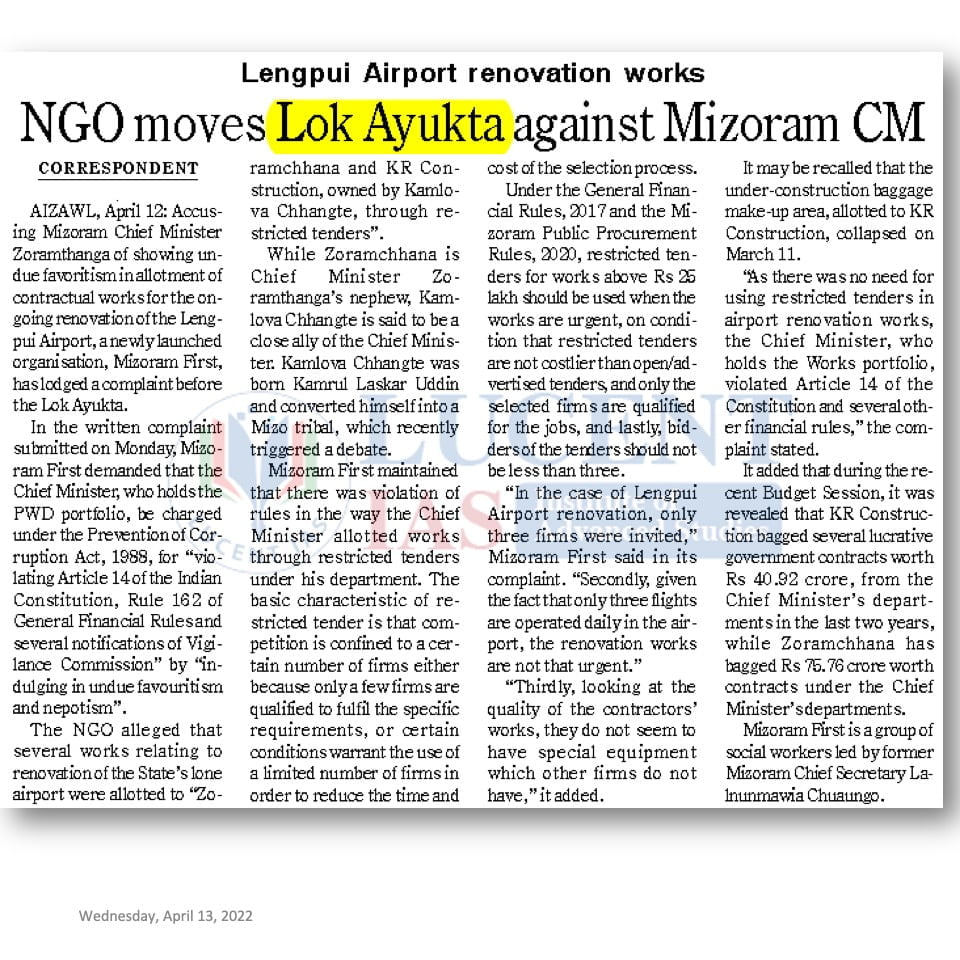 Lokayukta & it Background
The Lokayukta is an anti-corruption authority constituted at the state level.
It investigates allegations of corruption and mal-administration against public servants and is tasked with speedy redressal of public grievances
The origin of the Lokayukta can be traced to the Ombudsman in Scandinavian countries.
In India, the Administrative Reforms Commission headed by Late Morarji Desai in 1966 recommended the creation of the Lokpal at the Centre and Lokayukta in the states.
The State of Maharashtra is the first and pioneer State in India to introduce the concept of Lokayukta
Salient features of the Lokpal and Lokayukta Act (2013):
The Lokpal Consists of a chairperson with a maximum of 8 members of which 50% shall be judicial members.
About 50 % of members of the Lokpal shall come from amongst the SCs, the STs, the OBCs, minorities and women.
The selection of the Chairperson and the members of Lokpal shall be through a Selection Committee consisting of the Prime Minister, the Speaker of the Lok Sabha, the Leader of the Opposition, the Chief Justice of India or a sitting Supreme Court Judge nominated by the Chief Justice of India and an eminent person nominated by the President of India.
A Search Committee will assist the Selection Committee in the process of selection
Jurisdiction of Lokpal to include Prime Minister, Ministers, members of Parliament, Groups A, B, C and D officers and officials of Central Government.
The Lokpal will have the power of superintendence and direction over any investigative agency including the CBI for cases referred to by the Lokpal
Timelines: For preliminary enquiry, it is three months extendable by three months. For investigation, it is six months extendable by six months at a time. For trial it is one year extendable by one year.
It contains a mandate for setting up of the institutions of Lokayukta through enactment of law by the State Legislature within a period of 365 days from the date of commencement of this Act.
National Education Policy (NEP) and its Features: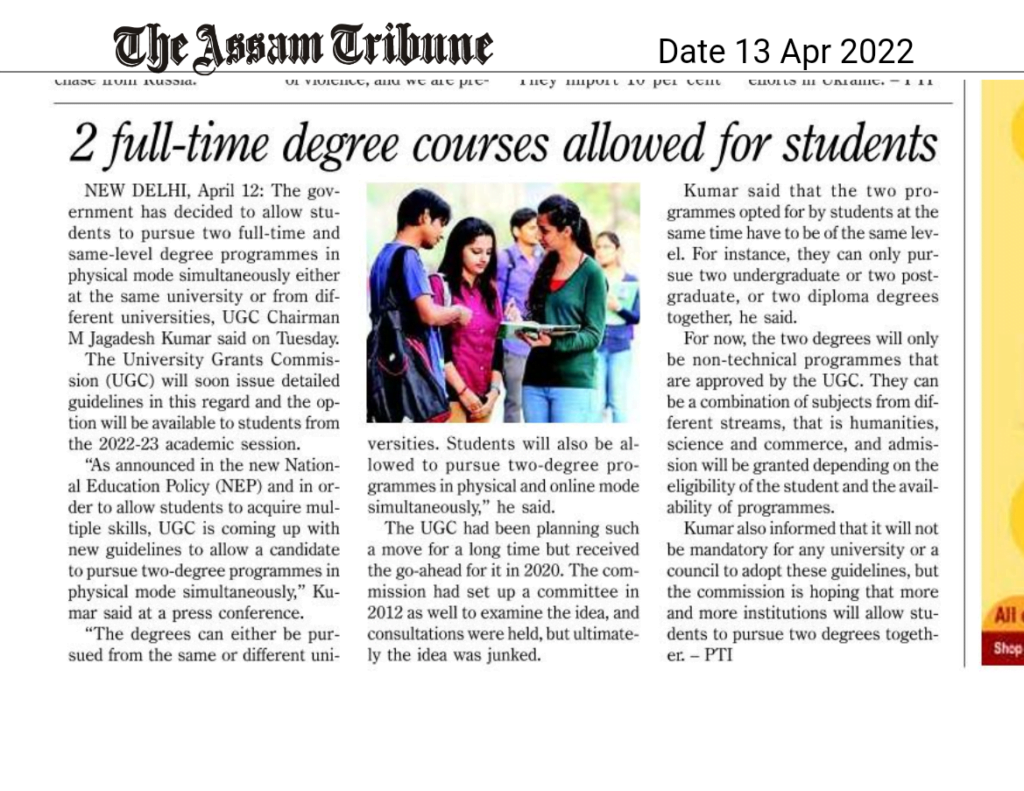 Salient Features of New Education Policy(NEP)
10+2 structure is to be replaced by a 5+3+3+4 curricular structure
Emphasis on Vocational education in schools from the 6th grade along with internships.
A new and comprehensive National Curricular Framework for School Education, NCFSE 2020-21, will be developed by the NCERT.
The policy has emphasized on mother tongue/local language/regional language as the medium of instruction at least till Grade 5, but preferably till Grade 8 and beyond.
Sanskrit to be offered at all levels of school and higher education as an option for students, including in the three-language formula.
Teachers will be recruited through robust, transparent processes with merit-based Promotions
NEP Features: Higher Education
Increase GER to 50 % by 2035
flexible curricula, creative combinations of subjects, integration of vocational education and multiple entry and exit points with appropriate certification
Academic Bank of Credit shall be established.
Creation of National Research Foundation
Higher Education Commission of India(HECI) will be set up as a single overarching umbrella body the for entire higher education, excluding medical and legal education
Focus on Open and Distance Learning and Online Education and Digital Education
Download today's compilation by Clicking here.
More from this Blog:
About Lucent IAS:
Lucent IAS is a leading Civil Service Coaching Institutions in Assam. Located in Guwahati, this institution provides best-in-class learning experience and top-class study materials to Civil Service Aspirants targeting UPSC and APSC exams in the Northeast India Region.
To know more, visit our website: www.lucentias.com
Lucent IAS Office Address: Baruah Mansion,First floor, near Apex Bank, Opposite CPWD office, Bamunimaidam, Guwahati, Assam 781021
Mobile/WhatsApp: +91 70990 06849
Follow us on:
Call/WhatsApp: +91 70990 06849