Download The Assam Tribune Compilation and Current Affairs from The Hindu and The Indian Express. Important for APSC CCE and UPSC CSE Aspirants
1. Important Current Affairs for APSC Prelims and GS5: Sangeet Natak Akademi and Lalit Kala Akademi's Fellowship and Awards:
Recipients from Assam are:
1) Jatin Goswami (Sangeet Natak Fellowships),
2) Tankeswar Hazarika Borbayan (Sattriya Dance)
3) Hem Chandra Goswami (Mask Making)
2. Important Facts about Tax Revenue, Tax-to-GDP Ratio, Direct Tax, Indirect Tax.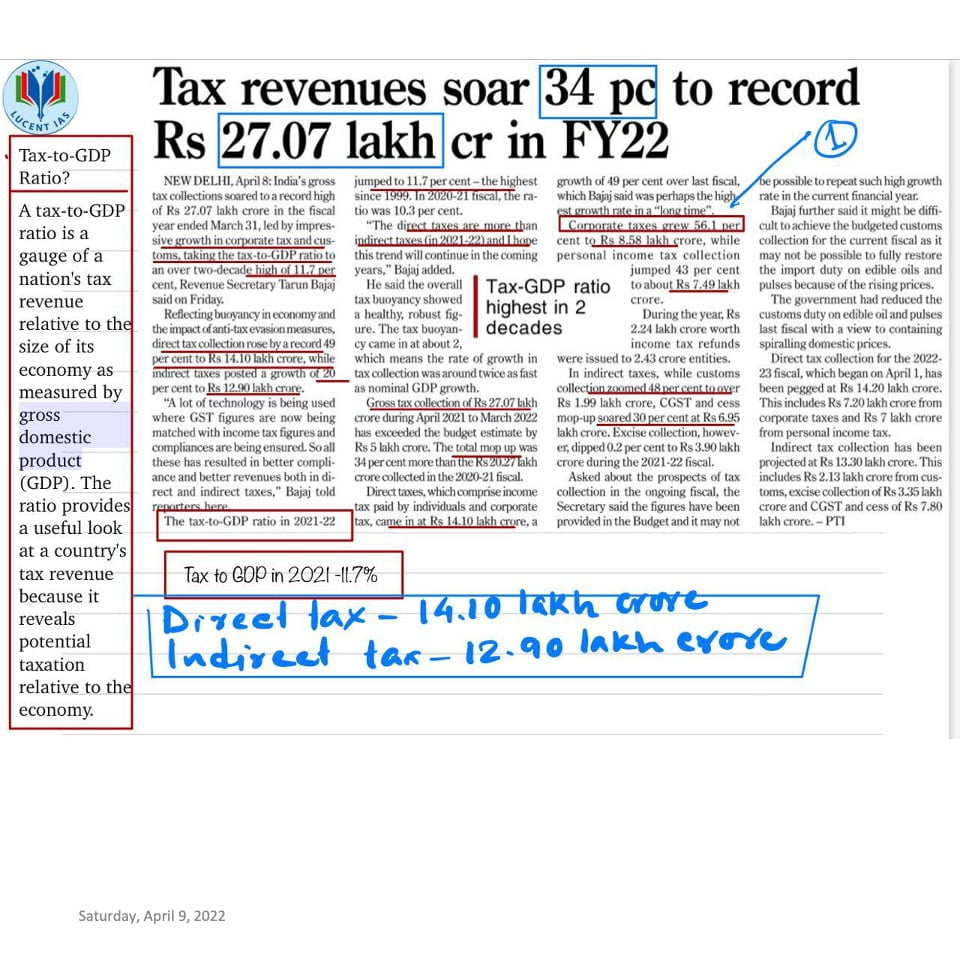 3. Important for GS-5: Religious Tourism in Assam
Practice Questions for APSC Mains: Discuss the prospects of Tourism industry in Assam.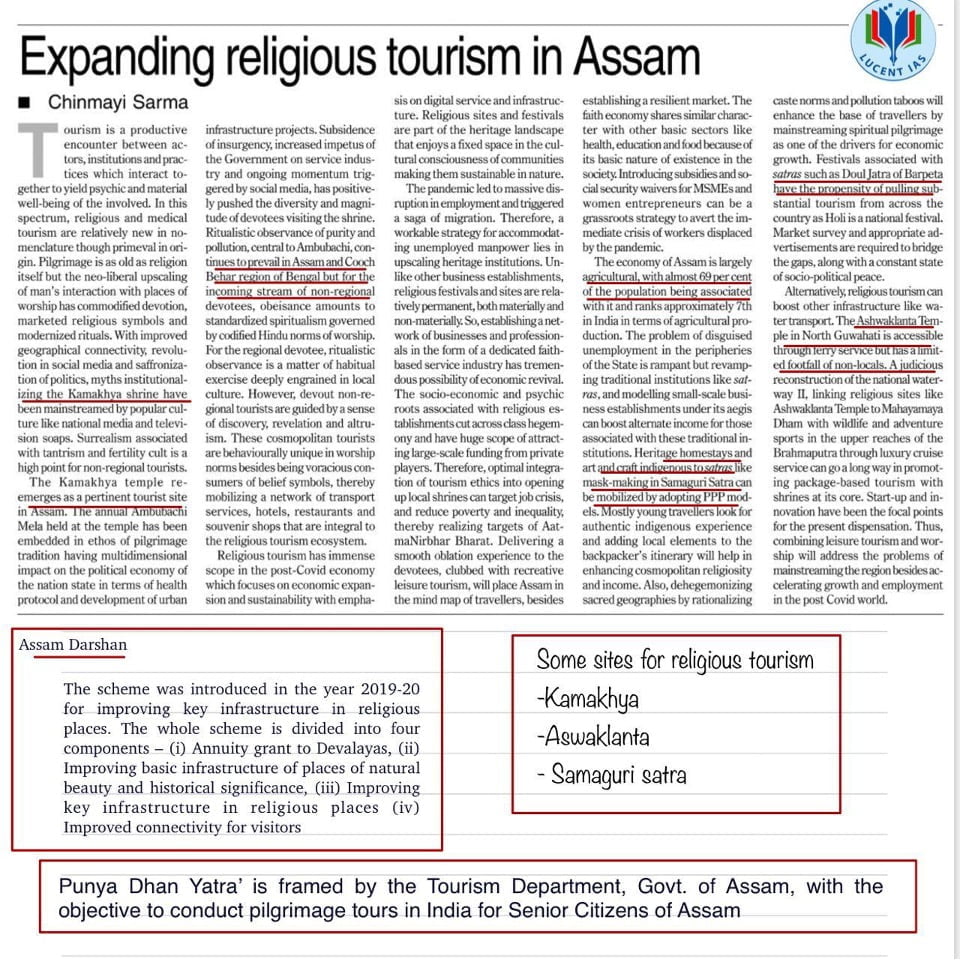 4. Important for APSC Interview, Prelims and GS-2 (International Relations): Russia Ukraince Conflicts and NATO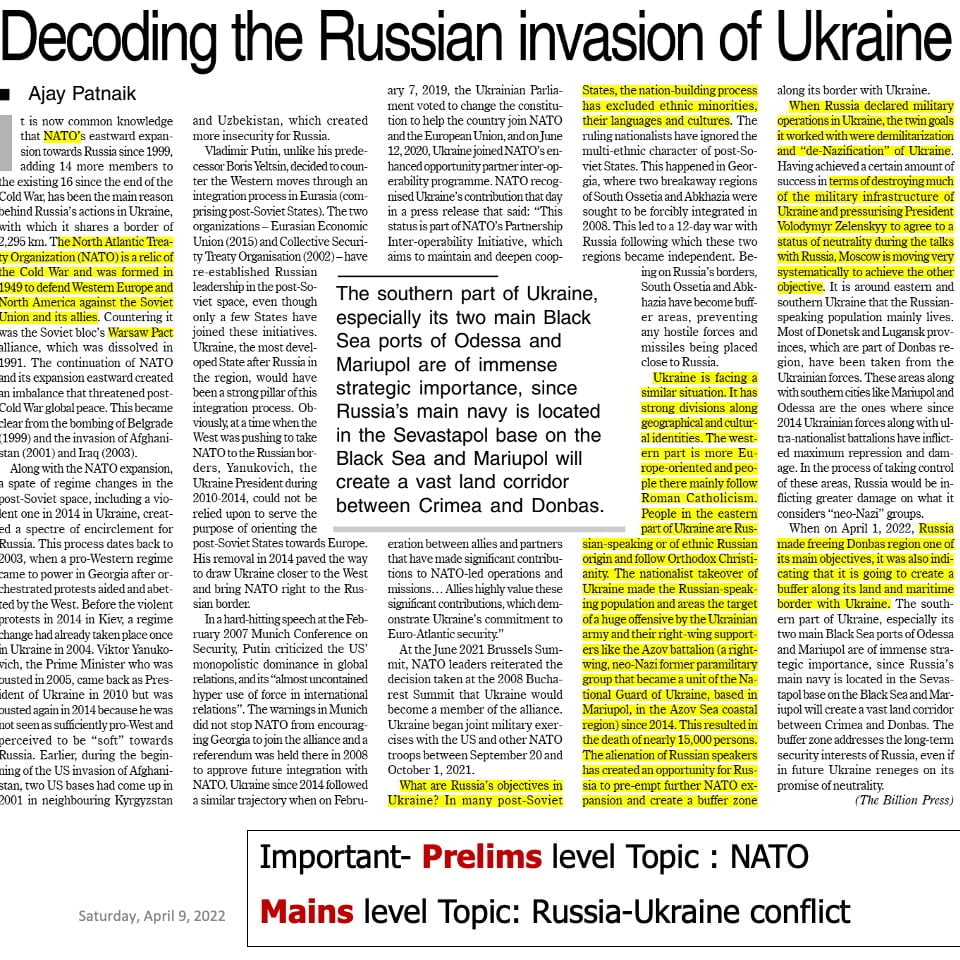 North Atlantic Treaty Organization (NATO):
•It is a military alliance established by the North Atlantic Treaty (also called the Washington Treaty) of April 4, 1949, by the United States, Canada, and several Western European nations to provide collective security against the Soviet Union.
•It is headquartered at Brussels, Belgium.
•A key provision of the treaty, the so-called Article 5, states that if one member of the alliance is attacked in Europe or North America, it is to be considered an attack on all members. That effectively put Western Europe under the "nuclear umbrella" of the US.
•NATO has only once invoked Article 5, on September 12, 2001, following the 9/11 attacks on the World Trade Centre in the US.
•NATO's protection does not extend to members' civil wars or internal coups.
•As of 2019, there are 29 member states, with Montenegro becoming the latest member to join the alliance in 2017.
Important for APSC Interview and GS-5 Current Affairs: Development of BTC Region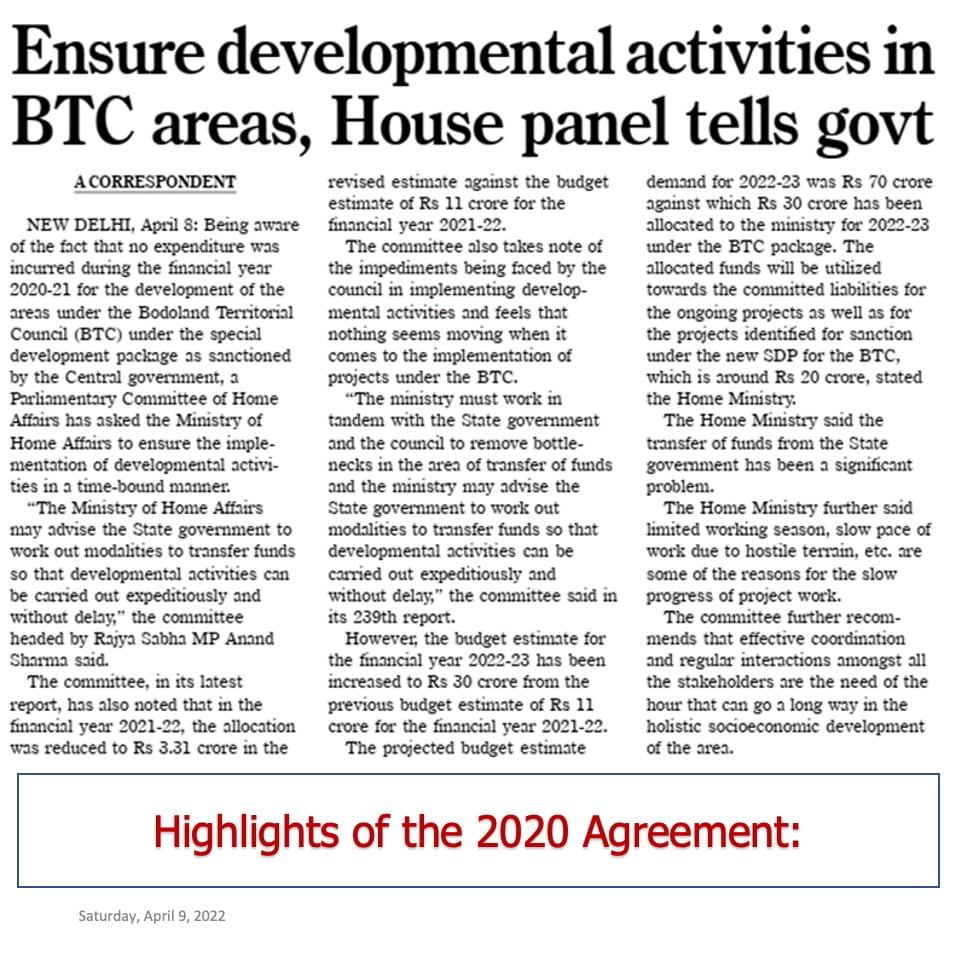 •The BTAD is to be renamed as the Bodoland Territorial Region (BTR).
•The villages dominated by Bodos that were present outside the BTAD would be included and those with non-Bodo population would be excluded. A commission under Section 14 of the Sixth Schedule to the Constitution will be set up to recommend the inclusion or exclusion of tribal population residing in villages adjoining BTAD areas.
•The Bodos living in the hills would be conferred a Scheduled Hill Tribe status.
•The present settlement also has a proposal to give more legislative, executive, administrative and financial powers to BTC.
•The total number of Assembly seats will go up to 60, from 40.
•A Special Development Package of Rs. 1500 Crore would be given by the Centre to undertake specific projects for the development of Bodo areas.
•The criminal cases registered against members of the NDFB factions for "non-heinous" crimes shall be withdrawn by the Assam government and in cases of heinous crimes it will be reviewed.
•The Assam government will also notify Bodo language as an associate official language in the state and will set up a separate directorate for Bodo medium schools.
6. Covid Precautionary Measures, New Vaccines and Approved Vaccines in India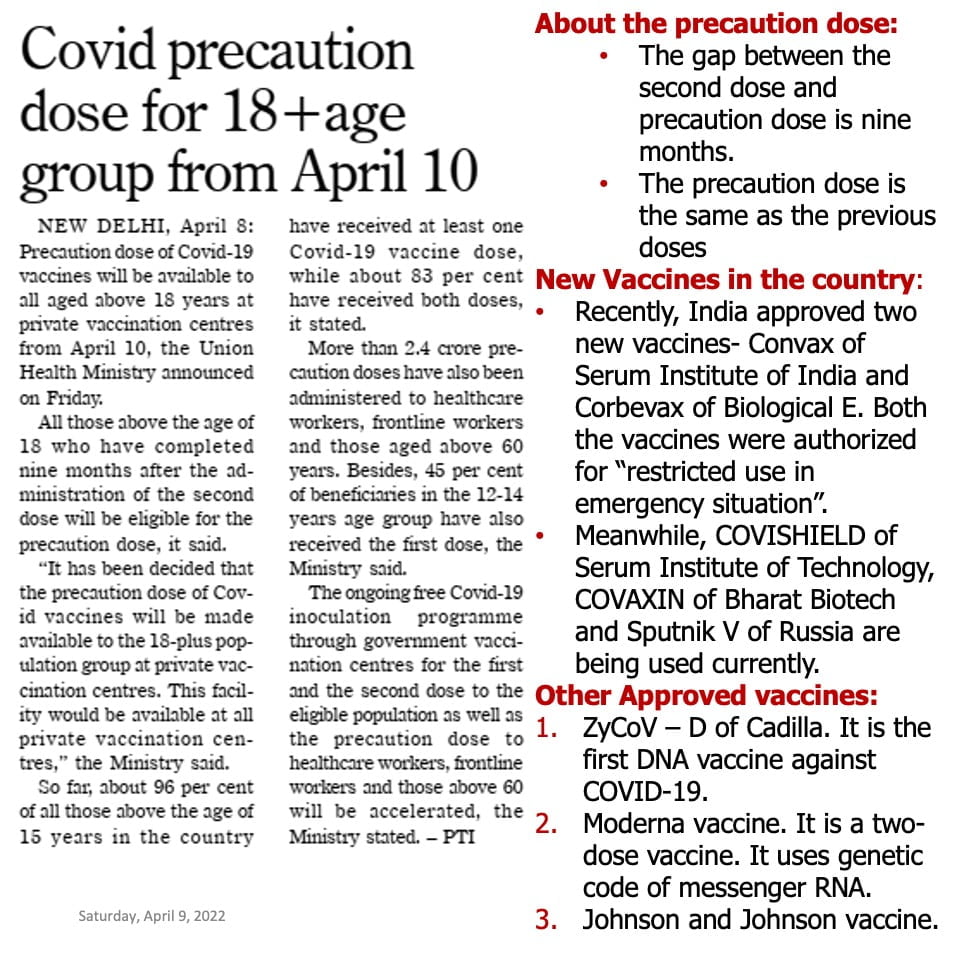 More from this Blog:
About Lucent IAS:
Lucent IAS is a leading Civil Service Coaching Institutions in Assam. Located in Guwahati, this institution provides best-in-class learning experience and top-class study materials to Civil Service Aspirants targeting UPSC and APSC exams in the Northeast India Region.
To know more, visit our website: www.lucentias.com
Lucent IAS Office Address: Baruah Mansion,First floor, near Apex Bank, Opposite CPWD office, Bamunimaidam, Guwahati, Assam 781021
Mobile/WhatsApp: +91 70990 06849
Follow us on:
Call/WhatsApp: +91 70990 06849