Download Daily News Analysis and compilation of Current Affairs from The Assam Tribune, The Hindu and The Indian Express. Important for APSC CCE and UPSC CSE
Important for GS-3 and GS-5 Paper of APSC CCE Mains exam: Naxalism and Naxalite Movement and various approached by the Government Against Naxalism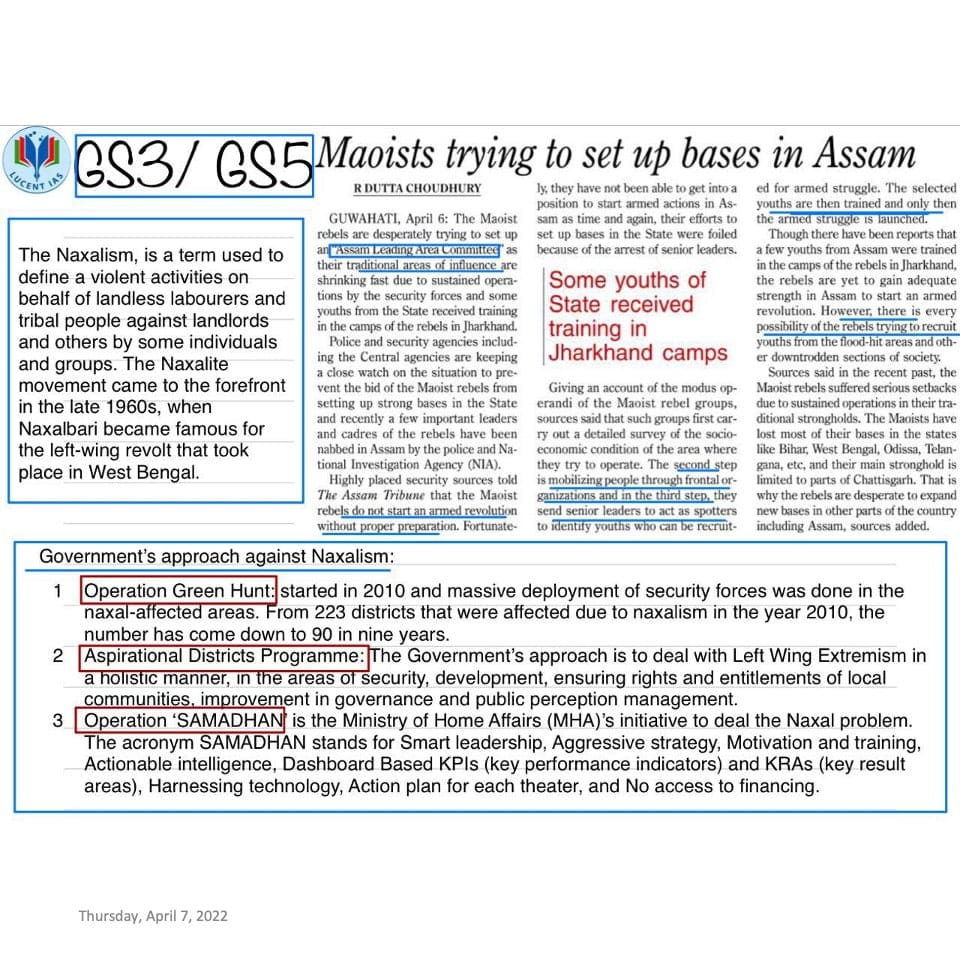 Important for GS 1 and GS 5 of APSC CCE Mains Exam: Assam Meghalaya Border Dispute and various strategies adopted by Assam Government: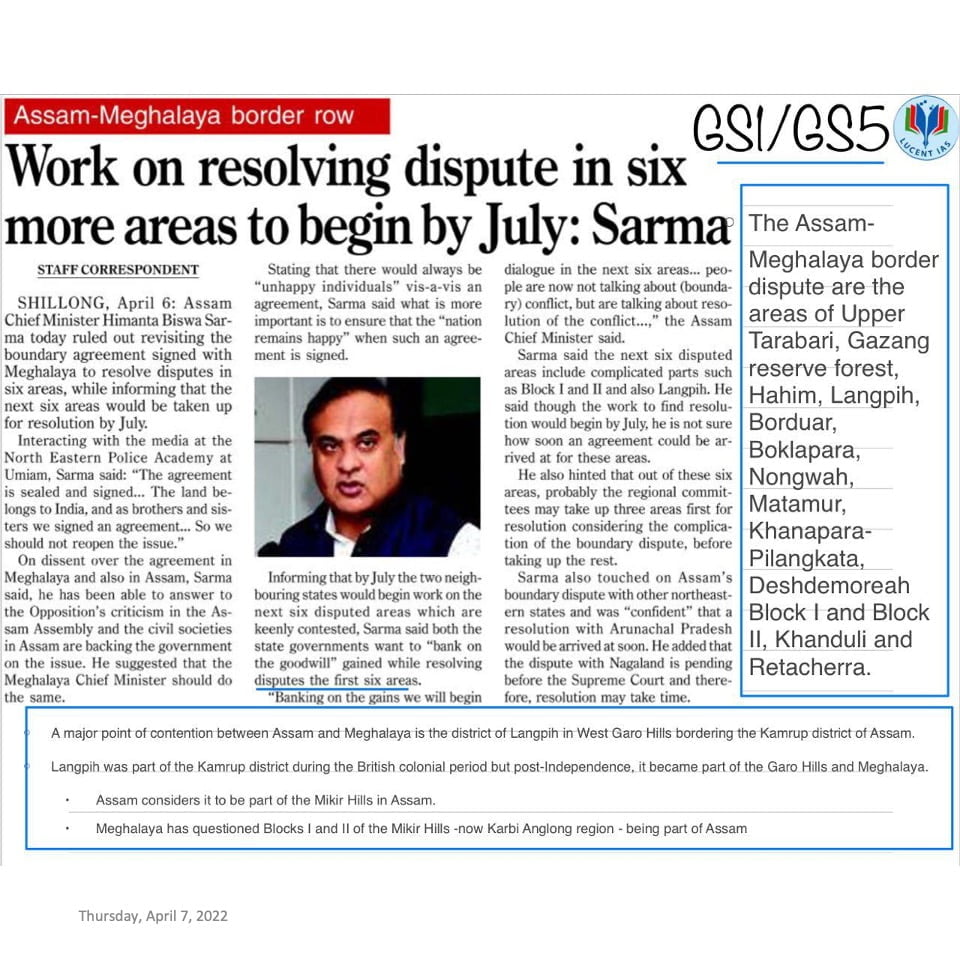 Important for GS5 paper of APSC CCE (Mains) and APSC Interview: History of Assam Legislative Assembly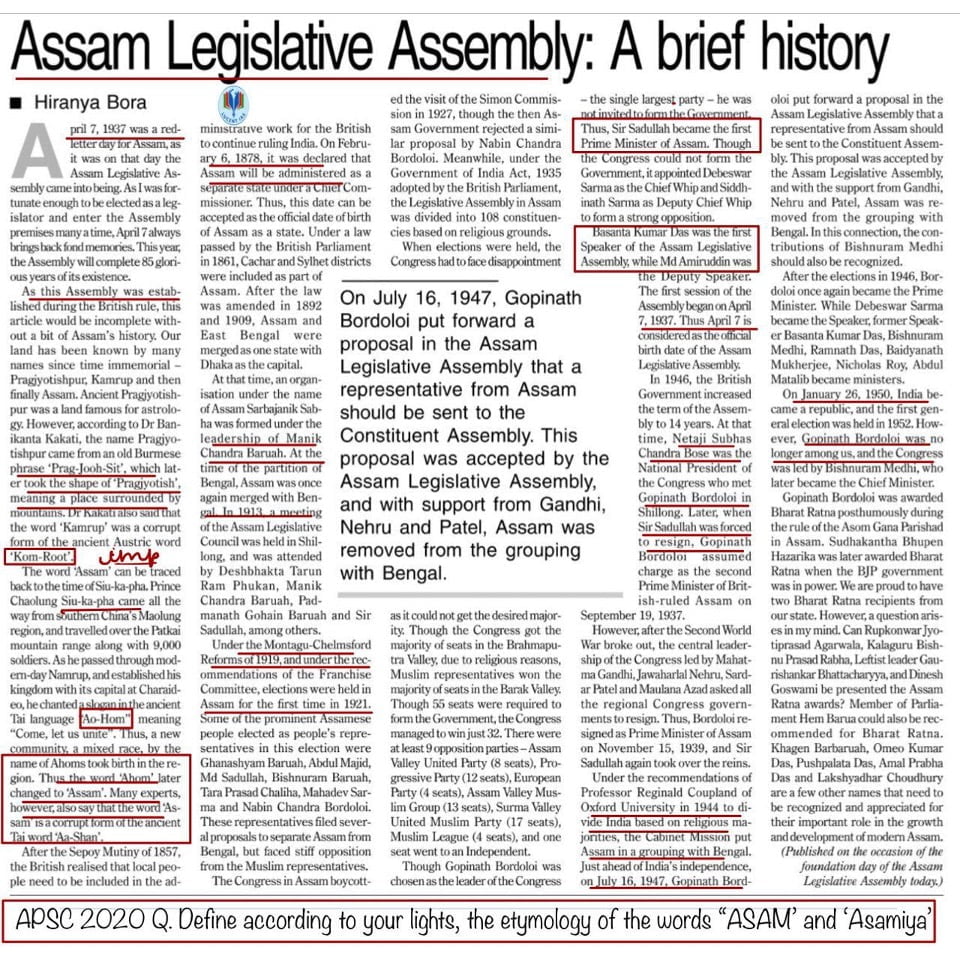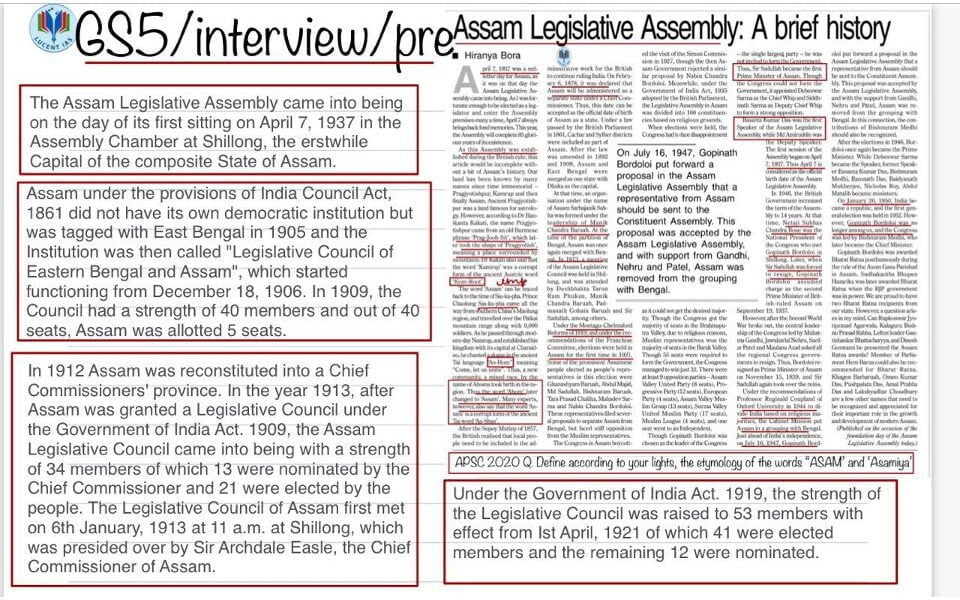 Relevant Question with reference to the this in APSC CCE (Mains) 2020: Define according to your lights, the etymology of the words 'Asam' and 'Asamiya'.
Download today's compilation by Clicking here.
More from this Blog:
About Lucent IAS:
Lucent IAS is a leading Civil Service Coaching Institutions in Assam. Located in Guwahati, this institution provides best-in-class learning experience and top-class study materials to Civil Service Aspirants targeting UPSC and APSC exams in the Northeast India Region.
To know more, visit our website: www.lucentias.com
Lucent IAS Office Address: Baruah Mansion,First floor, near Apex Bank, Opposite CPWD office, Bamunimaidam, Guwahati, Assam 781021
Mobile/WhatsApp: +91 70990 06849
Follow us on:
Call/WhatsApp: +91 70990 06849